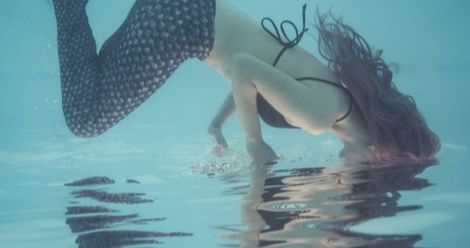 This list of underwater sci-fi and fantasy books is sponsored by Lost Arrow, Book I of The Kalelah Series by Marshall Ross.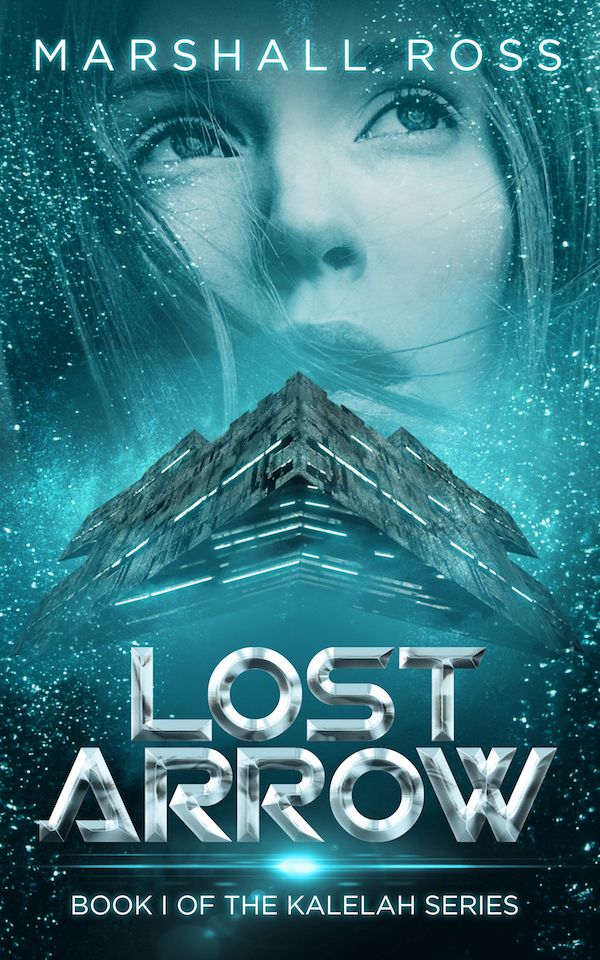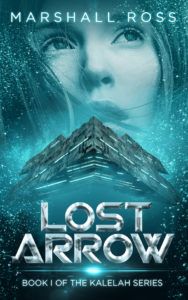 Millennia ago, the starship Kalelah buried itself seven miles beneath the surface of the Pacific Ocean. We have no idea of its existence. It has no idea of ours. And once that changes, everything does. For the worse. Suddenly, two human civilizations – one alien and one Earth-bound – are forced to come to grips with a future neither had ever imagined. And a war nobody wants. It's a colonization story turned on its head and crafted with all the intrigue and layers of a nail-biting thriller. Readers say, "Like Dan Brown wrote a Crichton story."
---
Star Trek might have told us that space is the final frontier, but the ocean is the frontier that's right at our doorstep. Largely unexplored, mysterious, and often downright weird (just look at those deep sea volcanic vent biological communities), the ocean has invited storytelling as long as human beings have been dipping our toes into it. Here are some underwater sci-fi and fantasy books that go from the scientific to the fanciful, from shallow water to the deep and cold where you'll never know what to expect.
The Scar by China Miéville
The Scar lives in the same universe as Miéville's Perdido Street Station, but casts off quickly from that weirdly fantastic shore to go to deeper and even stranger waters. Passengers of a ship are captured by pirates and forced to join the Armada, a floating city of a thousand ships. The strange leaders of the Armada, called the Lovers, are searching for a massive undersea creature called the avanc. But the purpose isn't just for some kind of great hunt—it's to harness the massive creature to take the entire floating city to the Scar, a place in the ocean where reality breaks down and everything is possible. The real question is if the Lovers—or anyone—should have that kind of power. But there's an entire city of ships on a collision course with it anyway.
When Whales Fall by Darcie Little Badger
When an oceanographer writes undersea tales (and Dr. Darcie Little Badger happens to be one) you know you're going to get something special and beautiful. When Whales Fall is a short story published in the online magazine The Colored Lens, and it tells of a society of sentient squid sisters who find their way of life threatened by hollow-shelled behemoths on the surface that hunt whales. For other ocean-related goodness, you should check out The Whalebone Parrot, published in The Dark. (And while it isn't ocean-related at all, you should also read her story Black, Their Regalia in Lightspeed's People of Color Destroy Fantasy edition.)
A Door Into Ocean by Joan Slonczewski
Feminist science fiction set on a water-covered moon populated by the all-female Sharers. The Sharer culture is fascinatingly built; it revolves entirely around the concept of nonviolence. Even the language of the Sharers emphasizes that idea, because there is no differentiation between subject and object, meaning that one thing acting upon another can always be linguistically reversed. Of course, an existence of total nonviolence and peace is going to get screwed up somehow; the Sharers encounter people from another planet, who threaten them. They deal with this threat by inviting a man from that planet into their society and teach him their ways; in return he helps defend them from the threatened invasion.
Rocheworld by Robert L. Forward
It's an oldie but a goodie, a "hard" sci-fi tale of a spaceship called the Dragonfly (fun fact: the original form of this novel was called Flight of the Dragonfly) traveling to a strange double planet called Rocheworld. One "lobe" of the planet is dry, and the other is covered entirely by an ocean. The ocean world is populated by a water-dwelling species called the Flouwen, who are utterly adorable blobs that also happen to be incredibly good at math. Rocheworld is the opener to a series that goes Robinson Crusoe in a fun way, and ultimately builds a society between humans and the undersea, friendly aliens.
Lagoon by Nnedi Okorafor
Aliens have landed in the lagoon that stands next to Lagos, Nigeria, and the city will never be the same. The mixing of land and sea represented by the lagoon morphs into the mixing of alien and human, sometimes harmonious and sometimes very much not. The real question isn't so much what the aliens want or if they can be trusted, but if the people of Lagos can adjust to this sudden shift in their world, and what they will become on the other side of it. While this first contact story takes place mostly on dry land, the underwater scenes as the aliens arrive are absolutely breathtaking. The sensibility of the lagoon as a liminal space permeate the novel, and at times while the characters are on dry land, they seem to be about to drown. It's rich, delightful, and beautifully told.
Into the Drowning Deep by Mira Grant
Mermaids like you've never seen them before, vicious and bloodthirsty and downright chthonic. Into the Drowning Deep is a sequel to Mira Grant's standalone novella Rolling in the Deep. In the novella, a ship named the Atargatis, populated with scientists and a reality TV "documentary" crew, goes looking for mermaids and gets more than they bargained for in a messy, bloody, horrifying way. Seven years later in Into the Drowning Deep, the sister of one of the slain passengers of the Atargatis embarks on a new journey funded by the same media company, determined to get revenge and show that the horrifying existence of mermaids isn't actually a hoax. As you might imagine, the mermaids aren't a hoax, they've been waiting for the humans to return, and things are going to get bloody. It's a mix of the cut throat horrors of academia, the banal evil of reality TV entertainment, and some excellent B movie monster fun.
The Deep by clipping
The Deep is the story of the society of water-breathing people built by the children of pregnant, enslaved African women who were thrown overboard from slave ships crossing the Atlantic. These people must rise up to fight the violent intrusion of deep sea drilling to their deep, watery home. The Deep is not yet technically a book—it's a single by clipping.—but if it's good enough to be nominated for a Hugo Award (which it was, for Best Dramatic Presentation, Short Form in the 2018 Hugos), it's good enough for you. And remember how I said not yet? Rivers Solomon, author of the fantastic (but not underwater) Unkindness of Ghosts, is writing the book for The Deep, and it should becoming out from Saga in 2019.
Reefsong by Carol Severance
After nearly dying in a fire while in pursuit of her duties, Angie Dinsman wakes up to find that her employer, the World Life Company, has altered her body totally without her permission. She's got gills and tentacles now. World Life Company (which definitely does not sound like an evil corporation, no sir) wants Angie to recover some sensitive research that they will definitely not be using in a bad way on a water planet named Lesaat. Angie agrees while secretly resolving to destroy World Life Company from within, and thus her adventure begins. Reefsong has a strong cast of female characters and deals with resonant issues of exploitation (both of environment and people) and environmental damage that make a book that's well over twenty years old still relevant today.
Meg: A Novel of Deep Terror by Steve Alten
A diver watches in horror as a megalodon rises from the depths of the Mariana Trench, able to escape their deep prison due to a break in the layer of super cold water that has kept them trapped in the depths for millions of years. It's only a matter of time until the massive sharks wreak terror on the oceans and eat the food chain from end to end. Someone has to stop them. And if this plot sounds suspiciously similar to a movie that came out in the summer of 2018, starring Jason Statham and Bingbing Li, that would be because The Meg was totally based off this monster book that's so delightfully pulpy, it's got a giant shark eating a t-rex on the cover.
The Sea Eternal by Lynnea Glasser
Another unconventional offering from below the waves—this is an interactive epic fantasy novel from Choice of Games, and an award winner at that. In The Sea Eternal, the whales have granted merpeople immortality, and all they want in return is help defending themselves from the giant squid, with whom they're locked in an endless war. But of course, good things never last, and a rogue mermaid tries to destroy this precious whale gift. There are plenty of secrets, and conflicts, and choices to make during reading, following a merperson that can be almost anything the reader wants.