Lists
Understanding the Real Ireland: Hardship and Change
This content contains affiliate links. When you buy through these links, we may earn an affiliate commission.
This is a guest post from Aisling Twomey. Aisling hails from Ireland but lives in London and works in finance. An unrelenting nerd, she loves dogs, yoga and fitness. She has occasionally gotten so immersed in a book that she misses her Tube stop. Follow her on Twitter for pictures of puppies, puns and general sass.
---
Ireland has a sort of mythical status among creative types. The land of saints, scholars and Guinness. Many depictions show Ireland as a home of parties and alcoholism, religious dogma and at time, Troubles. Ireland is both more and less than this mythical generalisation- but understanding the real Ireland takes more than a read of Ulysses.
2016 marks 100 years since the Easter Rising in Ireland. Revolutionaries, aggravated by years of imperialist rule, took up arms and led a struggle against the British forces in Ireland, beginning on Easter Monday 1916. It's a story that often gets lost in the babble of world history, but some of Ireland's best creative work covers that period. Sean O'Casey wrote The Plough and the Stars, a play based in central Dublin in that week of 1916, and shows the experience of a family dragged into the rebellion and the devastation created in Dublin by rebels and British soldiers alike. The play is a microcosm of a history that gets lost and forgotten too often.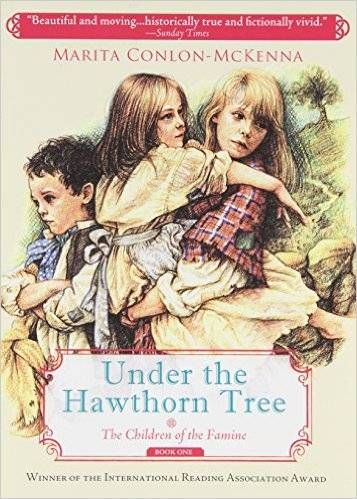 I can remember reading Marita Conlon-McKenna as a child. Conlon-McKenna wrote a trilogy for young adults, starting with Under the Hawthorn Tree, a story of three children left to fend for themselves during Ireland's famine in the 1840s. She traces a typical family through the famine, showing family separation, workhouses, sickness, and the rebuilding of Ireland after the loss of 1 million inhabitants to seasons of potato blight. Those books were the beginning of my interest in Ireland's culture and history, and explain exactly how and why the world is filled with Irish expats.
The Lost Child of Philomena Lee by Martin Sixsmith was the basis for the Oscar nominated film Philomena. Written by a British journalist, the book explains in cutting detail the harsh, cold power of the Catholic institutions in Ireland for decades. Church authorities dominated single women, separated them from their children, and sent those same children abroad. Those same institutions also ran the Magdalene Laundries, imprisoning and brutalizing women in a patriarchal society where questioning the Church was inconceivable.
In the same vein, the treatment of children in Ireland has always been somewhat anathematic- Patrick Galvin's Song for a Raggy Boy was also turned into a film in the early 2000s. It tells the story of a series of young boys sent to a reformatory school run, again, by cruel Church authorities in Ireland. These stories are hard reading but they tell the truthful story of Ireland. Following Irish independence from the United Kingdom, governments in Ireland allowed the Church to run education and health systems without reproach. Stories of Catholic Church abuses have shown up across the world, but Irish authors deal with horrific topics in a unique way, with passion, determination and a sense of vindication that can leave a reader inspired to ask questions and demand answers of institutions.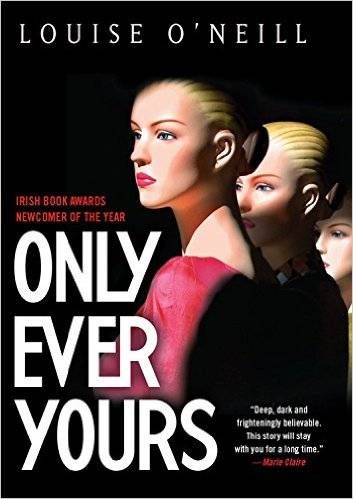 A lot of chatter lately is about Louise O'Neill, a 31-year-old author from Cork who is crashing through glass ceilings as a national campaigner on issues that particularly affect women- namely, sexual assault, rape, the criminal justice system, and the value of women in society. Her first book Only Ever Yours is a dystopian young adult novel, throwing light on our societal concepts of women as sluts, women as frigid, women as the property of men. That one sent a shiver up my spine.
O Neill's second book, Asking For It was released in 2015. Reading a book where a gang rape is the central topic is never easy, but the author dives into the mindset of small town Ireland to explore the difficulty of reporting sexual assault, the peer pressure of popularity, and the fact that a victim will always struggle to be heard. One of the best parts of Asking For It was the focus on the survivor's family and the impact of sexual assault on people we don't often think about. The book might have been written in Ireland from an Irish perspective, but it has similarities to real events in Missoula, Montana. In the wider conversation about college rape and feminism, Ireland has a story of our own that should be seen and heard.
Ireland is also a country of change- sometimes slow and sometimes whiplash-fast. In 2015, Ireland was the first country to run a referendum on marriage equality. Experiencing that campaign in a country with a strict Catholic past was incredible- in Ireland Says Yes: The Inside Story of How the Vote for Marriage Equality was Won, the reality becomes clear- It was only in 1994 that homosexual activity was decriminalized in Ireland. Just 21 years later, full marriage equality is legal. The book is a brilliant insight into campaigning, activism, minority rights and politics in Ireland.
Much of Irish literature treads a dark and depressing vein, but tackles some of the biggest subjects of our time- institutional power, women's rights, minority rights, and democracy. Before you take a trip to Temple Bar, sit down and read some of Ireland's history to see the real depth of the country.