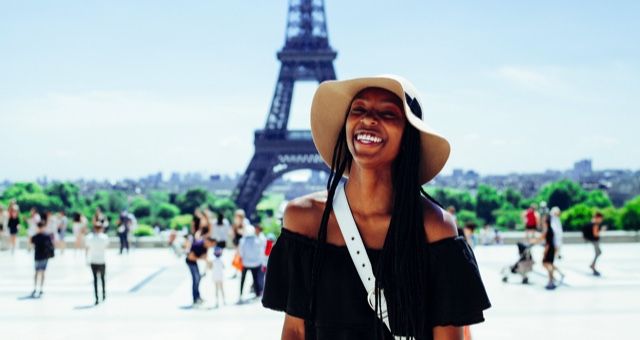 Lists
10 Unconventional Travel Writing Books
This content contains affiliate links. When you buy through these links, we may earn an affiliate commission.
Travel writing has always had a special place in my heart. It was the first genre that I saw myself in. The need to explore, to see the world without having to move, was priceless for someone that wanted to see the world but couldn't just simply pack their bags and go. Now I have packed my bags; I moved across the Atlantic when I was 18, and have not stopped in one place for very long since. Travel is a beautiful thing, but it certainly isn't a practical one, and that's where travel writing comes in. You can go around the world and through time in travel writing. Be it in the history of travel, through war correspondence or essays that define the cultural landscape of culture, travel writing is not so simply defined anymore. So, here are a few titles of "non-traditional" travel writing. I hope they might inspire you to plan your next trip, or simply to explore a new genre or another country's literary tradition.
This fiction title written to emulate a travel writing memoir follows a young British woman dedicated to changing the stereotype of "The Great Male Explorer." It sets out to cross an ocean and continent to Alaska as both a personal journey and a documentary project. Defined as a feminist Into the Wild, Andrews creates a story so captivating that you lose any sense of fiction around the story. Full of a diverse set of media usage, from interview transcripts, blog posts, photos, and drawings, this book is unusual because it's inspired by so many other travelers. It starts cultural conversations with politics, science, and how the role of nature is connected with gender.
If you have ever been curious about how time travel became a staple of modern culture and one of the most used literary tropes, here is the book for you. Gleick makes a complete literary history of the term and how it has changed throughout history, starting with H.G.Wells up until modern SFF titles, and exploring how the concept is higgle influenced by cultural folklore and political zeitgeist. For example, when did the assassination of baby Hitler come to be the most debated topic in our literary imaginary? This nonfiction book is very different from traditional travel writing. Still, though Gleick's book, you can't help but be transported to different centuries and countries through the wonderful history of one of humanity's most critical creative developments.
Journalist and historian Sarah Vowell's travels across the U.S. to the sites of three presidential assassinations is a self-proclaimed pilgrimage. In exploring the history of these events and how they changed American history, Vowell tells the story of political strife in the U.S. while reflecting on her growing despair during the Bush administration in the early 2000s. A funny and fascinating book, Assassination Vacation is the perfect mix of history, travel, and true crime. I highly recommend the audiobook if you have access to it. It is mostly narrated by the author but includes a full cast of other famous voices, like Stephen King as President Lincoln.
An unprecedented exploration of war from Middle Eastern women, this collection of essays gives us a glimpse into local narratives of political defiance in the face of the unspeakable violence of modern warfare. With a diverse set of voices from all around the Middle East, this breathtaking collection gives readers an insight into the lives of female war correspondents in the area, changing the information landscape from a westerner frame of mind into a more local and culturally aware commentary about current events in the Arab world today. This book might be a bit more on the severe side of travel writing. Nonetheless, it is a remarkable book that allows us to fully understand some of the world's most complex political struggles, while at the same time challenging stereotypes about Arab women and culture that are still so prevalent in Western political discourse.
A memoir by South Korean author Suki Kim about teaching English in North Korea for six years, this book is a feat of what I would define as informal investigative journalism and unique insight into daily life under one of the most brutal dictatorships of the modern world. Kim, as a foreign-educated woman, got access to the front lines of education in the country and shaping the minds of the future political class of North Korea. This book is one of the most exciting pieces of nonfiction and cultural writing I have read. Besides its clear travel component, it completely submerges the reader into a different aspect of culture writing by exploring in-depth how education shapes the future of a nation.
A remarkable mix of cultural history, cookbook, and travel writing. Edward Lee's Buttermilk Graffiti explores the cultural diversity of the American South and how modern southern cuisine has been highly influenced by the techniques and ingredients brought by immigrants from all over the world. The travels that inspire Lee's recipes outline not only his own life's story but that of immigration in America and how it shapes language, cuisine, and the overall landscape of the country.
The final book by one of America's most important war correspondents. Travels With Myself and Another is Martha Gelhorn's memoir, divided between stories from the war front and famous figures of the 20th century. Gellhorn was an incredible journalist who not only experienced some of the most important events of modern history but also defied all expectations of women in journalism at the time, trailblazing not only in unapologetic and matter of fact writing but also through sharp political commentary. Part the most influential literary and journalist circles of her time, Gellhorn was a journalist, a "difficult woman," and most of all, a great explorer.
This moving memoir about motherhood, race, and American history is a unique piece of travel writing that explores the many ways in which history, time, and space shape the way we see ourselves and raise future generations. Dungy recalls her first years as a mother and a writer, as she balances her newfound role as a mother with her writing career, traveling with her child across the U.S. Through Dungy's eyes, we see the evolution of American history and its struggles with race and atonement. Across different states, Dungy ponders the tough questions she has had to contend with as an African American woman. The journey mirrors the growth of Dungy's small child, through a period of two years as they travel together. The book, at its core, can be said to be a love letter to Dungy's child as well as guidelines for what is to come when she grows up.
A classic of Italian literature, Calvino's Invisible Cities is the fantastical exploration of the writer's real travels in a series of otherworldly vignettes. Although most of Calvino's descriptions are, at many times, surreal and fantastical, all the cities represented in the book were based on either real cities from Calvino's travels. In this genre-bending book, you can surely find inspiration for your next travels or just a newfound way of look at the world around you.
This collection of essays by Rebecca Solnit can best be described as the travels of the self. Solnit explores what it means to be human, to be informed and shaped by memory, loss, and feeling. Most importantly, this collection explores the unknown, what it means to live in a world where control is a small part of one's life that can be so easy undermined. Through these explorations, Solnit goes on a philosophical and personal journey to understand what it means to find oneself in the context of history and of community.