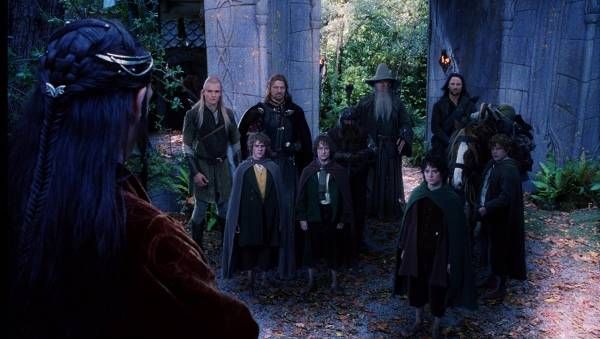 Humor
Twitter Reacts to LOTR Prequel News
When the news broke earlier this week that Amazon is making a LOTR prequel and had also purchased the rights for a spin-off, Twitter was on the ball and full of helpful ideas.
Well, if this LOTR prequel is just a slow burn watching Bilbo and Frodo hang out at Bag End for twenty years, I'm interested.

— Zack Handlen (@zhandlen) November 13, 2017
Really looking forward to Amazon's Lord of the Rings prequel series pic.twitter.com/dFxjMLJzMo

— Joe Fourhman (@fourhman) November 13, 2017
There were great ideas involving hobbits.
The Great Hobbiton Bake-Off

— Margaret H. Willison (@MrsFridayNext) November 13, 2017
Amazon.

Amazon listen.

Amazon I have the best ide

amazon listen

I have the best idea ever

amazon

The GREAT

amazon

great

The GREAT
amazon listen here

The Great Hobbit Bakeoff.

— Susana Polo (@NerdGerhl) November 13, 2017
And spinoff The Great Hobbit Bakeoff: Elevenses. Musn't forget Elevenses. https://t.co/S6YdrcDaoE

— Kari *more knives than spoons* Blackmoore 🖋️📚🐕 (@inkgrrl) November 14, 2017
And other great ideas, not all of them involving hobbits.
LOTR prequel premises I would accept:
– The Wire-style drama about corruption in the Will Whitfoot administration
– Tom Bombadil-centric musical
– Better Call Saruman

— James Poniewozik (@poniewozik) November 13, 2017
They bought the rights to do a spinoff too, so count me in for The Lord of the Rings: Rhoda.

— Mark Harris (@MarkHarrisNYC) November 13, 2017
https://twitter.com/elle_kennedy/status/930139437677334529
Desperate Entwives.

— Madonline L'Engle (@rahabelizabeth) November 13, 2017
Some folks prefer to stick with the existing expanded universe.
You will literally only get me onboard with this if you adapt The Lay of Leithian https://t.co/apHCA4O9hG

— Laura E. Weymouth (@lauraeweymouth) November 13, 2017
Okay, actually in addition to a Lay of Leithian adaptation, I'd accept a cozy mystery series starring Sean Astin as Sam's Old Gaffer and featuring a lot of potato growing. https://t.co/k09JfvHK6O

— Laura E. Weymouth (@lauraeweymouth) November 13, 2017
Of course, some suggestions were serious and good, and would actually fix the main issue with the LOTR movies.
okay LOTR prequel series, but make the orcs white and everybody else queer and POC

— BernieBromo (@kamilumin) November 13, 2017
And this one went out of universe and pushed alllllllll of my buttons (in a good way):
My other pitch is MORDOR, HE WROTE: Tolkien's wife Edith solves mysteries in Oxford while he writes books.

— Nivea Serrao (@NiveaSerrao) November 14, 2017