Newsletter 1
Reading Pathway: Where to Start with Toni Morrison Books
This content contains affiliate links. When you buy through these links, we may earn an affiliate commission.
Toni Morrison books give me life as a writer and a reader. Morrison is incomparable and prolific in her works, funny and honest in person. When I saw her speak at the Babel Lectures in Buffalo last November, she said that she likes to write before the sun comes up—she wrote her first novel, The Bluest Eye, with coffee in the early hours before work, before her two children got up in the morning. It was published in 1970, when she was 39.
Who is Toni Morrison?
Morrison has written eleven novels and countless other essays, nonfiction books, plays, children's fiction, and even a libretto. She was the 1993 winner of the Nobel Prize of Literature, and won the Pulitzer Prize and the American Book Award in 1988 for Beloved. In 2012, President Barack Obama awarded her with the Presidential Medal of Freedom, and in 2016, she received the PEN/Saul Bellow Award for Achievement in American Fiction. She is a novelist, essayist, editor, teacher, and a professor emeritus at Princeton University.
Morrison grew up in the American Midwest. Many don't know that she got her start in the literary world through publishing, becoming the first black woman senior editor in the fiction department of Random House, where she played a crucial role in pushing African American literature into the mainstream of publishing. She worked with authors including Muhammad Ali and Angela Davis, and one of the first books she helped to publish was a collection of contemporary African literature which included Wole Soyinka and Chinua Achebe among its authors.
Toni Morrison books are often dreamy and surrealist, and they ask a lot of the reader, with their changing perspectives and jumble of time. That's why they're some of my favorite novels on my shelf: her lush descriptions and unflinching portrayals of the interior struggles and loves of people, her gift for telling of lives intertwined, is simply genius. They center on the black experience and on struggles of relationships, family, and cultural identity. They pull at your heartstrings, make you think, and you never doubt the reality of her characters—except occasionally when they might be ghosts.
This guide will help you decide where to start and where to go from there. My advice is based on the best Toni Morrison books I've read, so if you think I'm unfairly biased away from some of her later works, please tell me so in the comments. Everyone has a favorite Morrison novel for their own personal reasons, but I've tried to write this list in a way that will help introduce you, to shake hands with Morrison's work, rather than by ranking her works in any way.
Begin with These Toni Morrison Books
Reading Morrison's first work can be an easy way to transition into her world—into her lush and complex descriptions as as well as her surrealist swerves into the magical realist. When I saw Morrison in Buffalo, she said about this novel: "I wanted to say that racism really hurts. It hurts you, and if you are a child, it can destroy you." At its center, this novel is about Pecola, a young black girl who just wants blue eyes, but its narration ranges throughout her world, and that strange, roving perspective combined with the narrator's voice will help you decide on your next read.
Surrealism and character focus
If you liked the way the way the definition of the characters in The Bluest Eye and its surrealism, and would like to see more of that focused viewpoint on a small group of people, here are two recommendations for where to go next.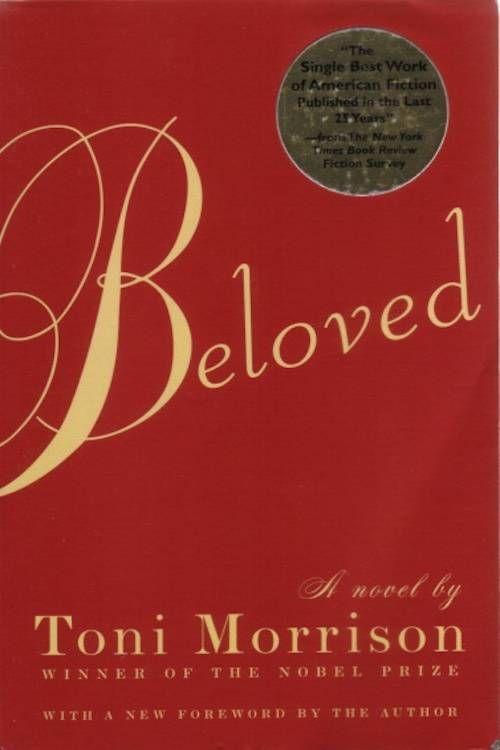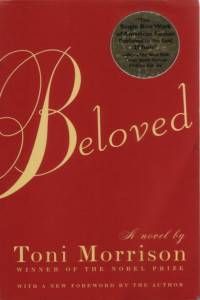 Beloved is arguably Morrison's most famous or classic book. It's about the post-slavery life of Sethe, a mother who was a slave at a place called Sweet Home, about a baby named Beloved, and about a daughter named Denver. Morrison was inspired by the tale of Margaret Garner, a woman who killed her own daughter rather than allow her to be put back into slavery, and about the argument that ensued—the abolitionists wanted her hanged, because she was a person capable of murder, while the slave owners argued that she was only property, and so should be returned to her owner. She combined that tale with a vision of a woman on a tree stump that she saw one day from her window to write this tale of loss and longing.
Morrison wrote Song of Solomon after her father died, when she found herself wanting to dig into a story about male relationships. It's a coming-of-age tale about a man named Milkman Dead, born shortly after an eccentric in town committed suicide, claiming he was trying to fly. Milkman is born restless, and Morrison follows him throughout his journey as he sets out to learn more about his family's history. It is a transcendent story about understanding another human being, and about escape, and flight.
More twisty and wide-ranging
I am a fan of twisty narratives. None of Morrison's novels play easy with perspective and timelines—they all jump around and intertwine—but some are more twisty than others. If your favorite thing about Beloved was the way its plot spun and rocked between characters and leapt between present day and past, then you might want to try these next. (In full disclosure, these are my favorite Morrison novels.)
In 1926, door-to-door salesman Joe Trace shoots and kills his 18-year-old lover. At the funeral, his hairdresser wife Violet tries to attack the girl's corpse. Lives of the couple and of the people who cared about Dorcas intertwine; there are long monologues from some of the characters; there are side stories into generations and links of family members and stories that got Joe and Dorcas and Violet to this point. It is an improvisational, dreamy novel that captures much of what I love about living in the city, and highlights the differences between love and obsession.
When I saw her in Buffalo, Morrison said that this novel was an attempt to capture the jazz age without ever using the word "jazz." The novel is my favorite Morrison (although don't tell Paradise that), narrated by an opinionated story teller who sounds like your next-door neighbor who keeps you informed about the big drama you missed while you were out of town.
(A fun tidbit: Jazz is technically a conceptual trilogy with Beloved (#1) and Paradise (#3). They don't need to be read in order—I read them in 3, 1, 2 order—but who knows, it might give you a certain kind of closure to do so.)
"They shoot the white girl first. With the rest they can take their time." Paradise begins with mass violence, then goes back to trace what brought the narrative to this point. Ruby is a patriarchal "paradise" built by the descendants of freed slaves in an attempt to escape a world that's cruel to black Americans. But it finds itself threatened—or perceives itself to be—by a small, matriarchal community of women that lives not far out of town.
This was my first Morrison novel, and is the closest to my heart, a scathing look at the way that patriarchies seek to blame subversive womanhood for their problems, full of ambiguity and lush descriptions. But my favorite tidbit about this novel is that Morrison has said fans often ask her, or try to imply they know the answer to, the question: which is the white girl? As if, she pointed out, it would matter.
where to go from here With Toni Morrison Books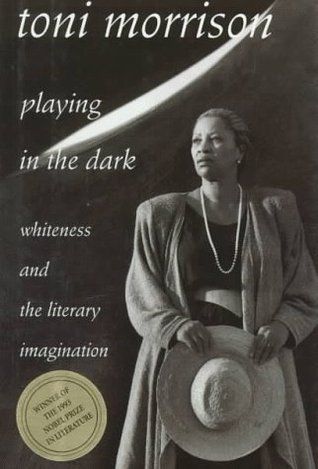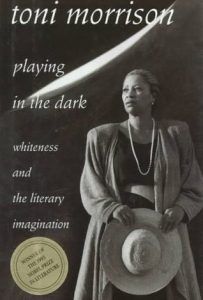 First, Morrison is also a prolific nonfiction writer. She wrote Playing in the Dark: Whiteness and the Literary Imagination, a genius work of literary criticism where she pulls apart the way that authors like Poe, Melville, Cather, and Hemingway use race in their works to help reappraise the way we examine the traditional Western (white) canon. In 2009, she edited a book about censorship called Burn This Book: PEN Writers Speak Out on the Power of the Word, which includes pieces by authors such as Nadine Gordimer and Orhan Pamuk. Most recently, she wrote The Origin of Others, a work on race, borders, and why "the presence of Others make us so afraid" (from the Goodreads description).
She has plays for you to read, including Desdemona, a take on the Othello character. She's written children's books too, including Remember, which was published for the 50th anniversary of Brown v. Board of Education, and Please, Louise, a book about the magic of library cards. And, of course, she has six more novels that I didn't even have room in here to describe, all for you to discover: Sula, Tar Baby, Love, A Mercy, Home, and God Help The Child.
So you've been introduced to Toni Morrison books. Now, it's up to you.
For more content to introduce you to the incomparable Toni Morrison, check out a round-up of some of her iconic quotes or visit a different perspective on where to begin.