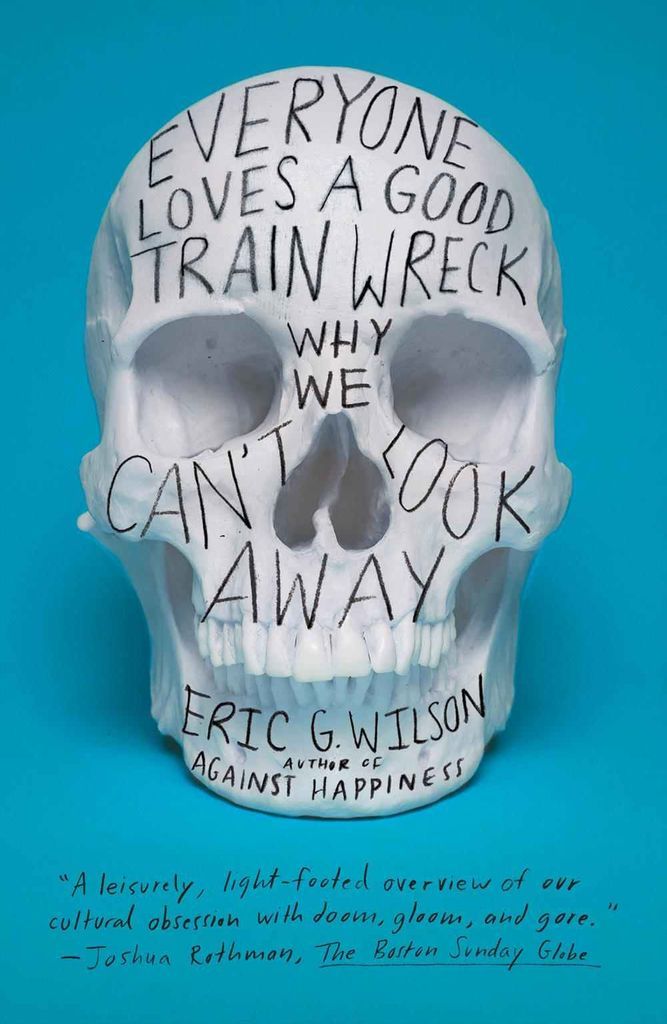 Fiction
They're (Paper) Ba-ack: February 19, 2013
Tuesday is New Book Day. We celebrate each week by highlighting titles we're excited to see arrive in paperback.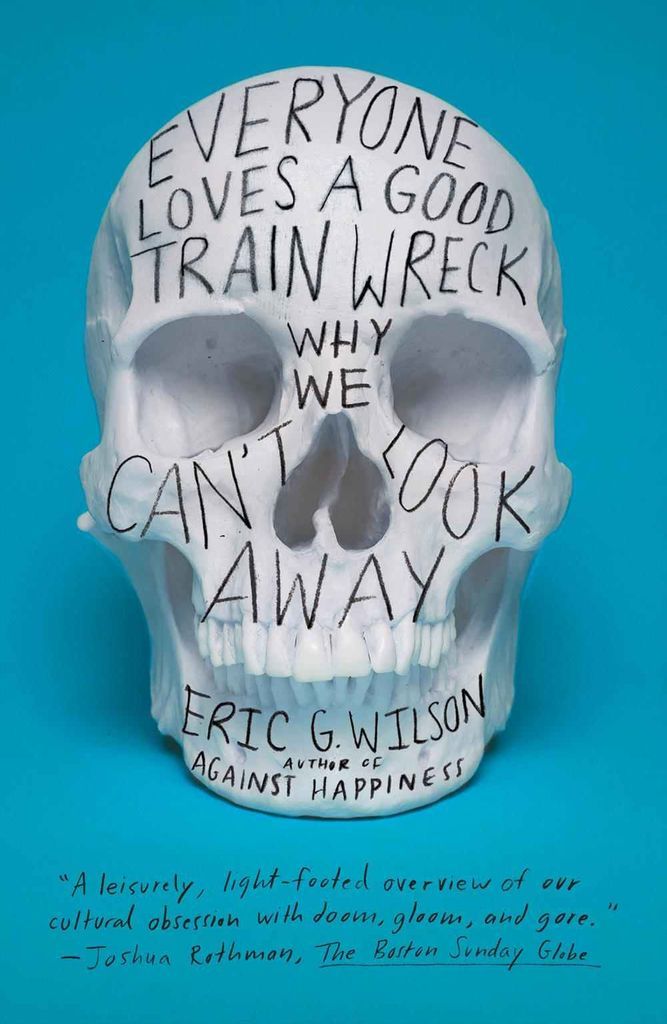 Everyone Loves a Good Train Wreck: Why We Can't Look Away by Eric G. Wilson (Sarah Crichton Books)
Whether we admit it or not, we're fascinated by evil. Dark fantasies, morbid curiosities, Schadenfreude: as conventional wisdom has it, these are the symptoms of our wicked side, and we succumb to them at our own peril. But we're still compelled to look whenever we pass a grisly accident on the highway, and there's no slaking our thirst for gory entertainments like horror movies and police procedurals. What makes these spectacles so irresistible?

In
Everyone Loves a Good Train Wreck
, the scholar Eric G. Wilson sets out to discover the source of our attraction to the gruesome, drawing on the findings of biologists, sociologists, psychologists, anthropologists, philosophers, theologians, and artists. A professor of English literature and a lifelong student of the macabre, Wilson believes there's something nourishing in darkness. "To repress death is to lose the feeling of life," he writes. "A closeness to death discloses our most fertile energies."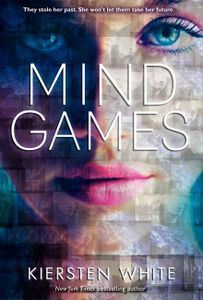 Mind Games by Kiersten White (HarperTeen)
Fia was born with flawless instincts. Her first impulse, her gut feeling, is always exactly right. Her sister, Annie, is blind to the world around her-except when her mind is gripped by strange visions of the future.
Trapped in a school that uses girls with extraordinary powers as tools for corporate espionage, Annie and Fia are forced to choose over and over between using their abilities in twisted, unthinkable ways…or risking each other's lives by refusing to obey.
In a stunning departure from her New York Times bestselling Paranormalcy trilogy, Kiersten White delivers a slick, edgy, heartstoppingly intense psychological thriller about two sisters determined to protect each other-no matter the cost.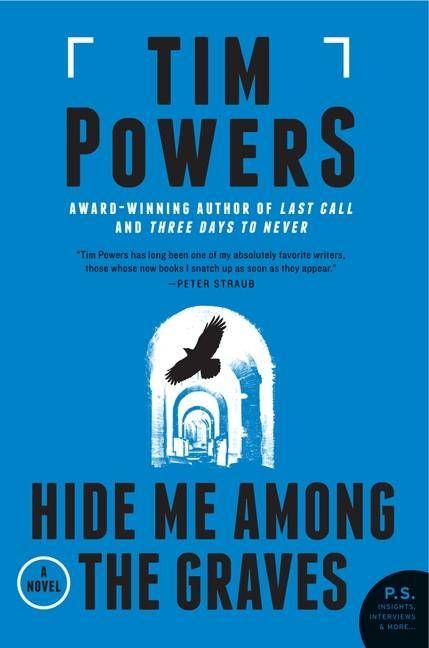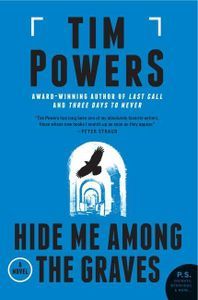 Hide Me Among the Graves by Tim Powers (William Morrow)
London, winter of 1862, Adelaide McKee, a former prostitute, arrives on the doorstep of veterinarian John Crawford, a man she met once seven years earlier. Their brief meeting produced a child who, until now, had been presumed dead. McKee has learned that the girl lives-but that her life and soul are in mortal peril from a vampiric ghost-and the bloodthirsty wraith is none other than John Polidori, the onetime physician to the mad, bad, and dangerous Romantic poet Lord Byron. Both McKee and Crawford have mysterious histories with creatures like Polidori, and their child is a prize the malevolent spirit covets dearly. Polidori is also the late uncle and supernatural muse to the poet Christina Rossetti and her brother, the painter Dante Gabriel Rossetti. As a child, Christina unwittingly brought Polidori's curse upon her family. When Polidori resurrects Dante's dead wife-turning her into a horrifying vampire-and threatens other family members, Christina and Dante agree that they must destroy their monstrous uncle. Determined to save their daughter, McKee and Crawford join forces with the Rossettis, and soon these wildly mismatched allies are plunged into a supernatural London underworld whose existence goes beyond their wildest imaginings.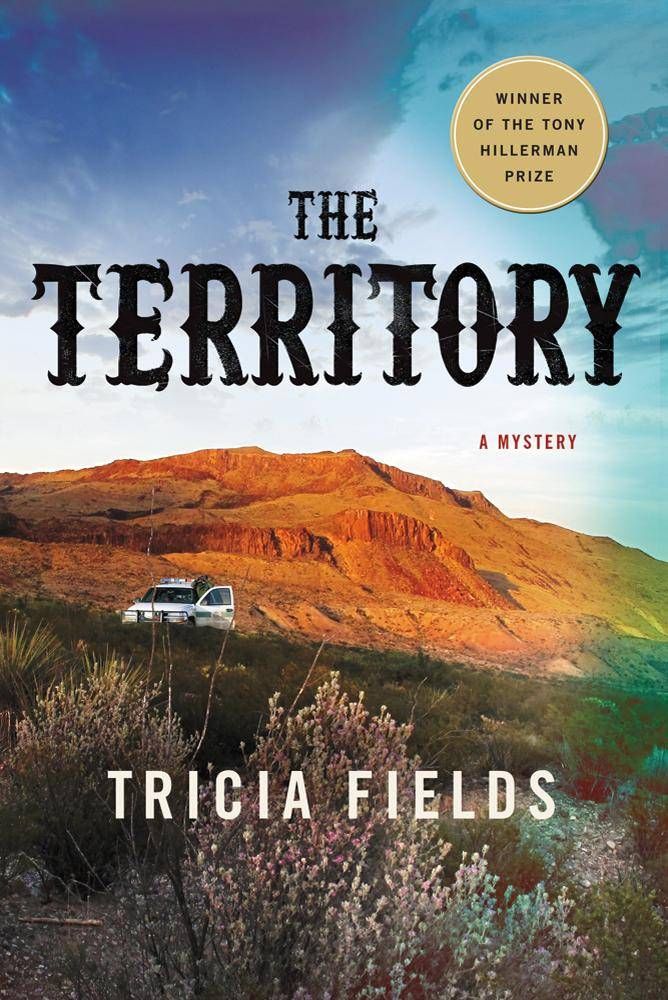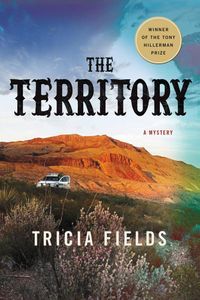 The Territory by Tricia Fields (Minotaur Books)
At the end of State Road 170 lies Artemis, population 2500. The townspeople had sought out this remote corner of western Texas in hopes of living lives of solitude and independence. None of them realized that their small town would become a hot spot for Mexican drugrunners, whose turf battles have turned both sides of the Rio Grande into a war zone. Still, many of the locals would rather take the law into theirn own hands than get help from police chief Josie Gray, even when they're up against a cartel's private army.
After arresting one of the cartel's hitmen and killing another, Josie finds her own life at risk for doing a job which many people would rather see her quit. And when the town's self-appointed protector of the Second Amendment is murdered, it's clear that she doesn't have to pick sides in this war. She's battling them both. Set in a desert landscape as beautiful as it is dangerous, The Territory, winner of the 2010 Hillerman Prize and a Sun-Sentinel Best Mystery Debut of the Year, captures the current border issues from the eyes of a tough, compelling heroine.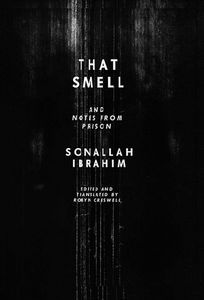 That Smell and Notes from Prison by Sonallah Ibrahim, Translated by Robyn Creswell (New Directions)
That Smell is Sonallah Ibrahim's modernist masterpiece and one of the most influential novels written in Arabic since WWII. Composed after a five-year term in prison, the semi-autobiographical story follows a recently released political prisoner as he wanders through Cairo, adrift in his native city. Living under house arrest, he tries to write of his tortuous experience, but instead smokes, spies on the neighbors, visits old lovers, and marvels at Egypt's new consumer culture. Published in 1966, That Smell was immediately banned and the print-run confiscated. The original, uncensored version did not appear in Egypt for another twenty years. For this edition, translator Robyn Creswell has also included an annotated selection of the author's Notes from Prison, Ibrahim's prison diaries—a personal archive comprising hundreds of handwritten notes copied onto Bafra-brand cigarette papers and smuggled out of jail. These stark, intense writings shed unexpected light on the sources and motives of Ibrahim's groundbreaking novel. Also included in this edition is Ibrahim's celebrated essay about the writing and reception of That Smell.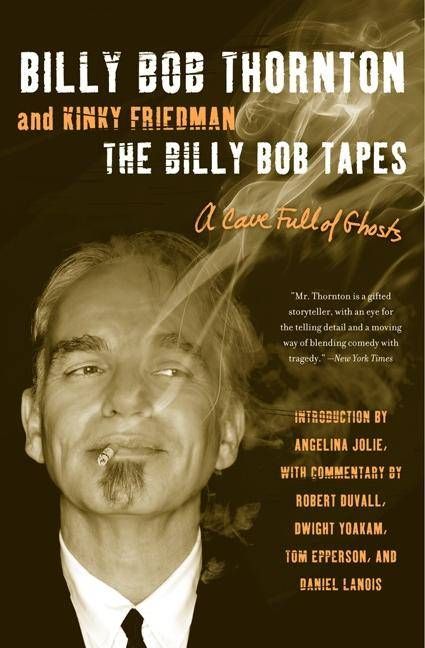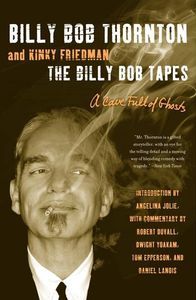 The Billy Bob Tapes: A Cave Full of Ghosts by Billy Bob Thornton and Kinky Friedman (William Morrow)
Raised in small-town Arkansas, Billy Bob Thornton grew up amid a rich storytelling tradition. Thus was borne his Oscar®-winning masterpiece Sling Blade and now The Billy Bob Tapes-a narrative based on late-night conversations with Kinky Friedman and other friends who gathered 'round to hear Billy mine a cave full of ghosts. Billy grew up shooting squirrels, playing drums in VFW clubs, and dreaming of rock 'n' roll stardom or pitching for the St. Louis Cardinals. Then at sixteen he took a drama class to meet chicks-and met Mrs. Treadway, who noticed the young man's talent and encouraged him as an actor and writer.
The colorful characters, stories, and experiences of his youth would find their way into Billy's work, in his films and music, and in his perspective and attitude. It's like the old saying goes: you can take the boy out of the hills, but you can't take the hills out of the boy. That boy did leave the hills-for Hollywood Hills. A true fish out of water, he recalls stories of miserable jobs, the cheapest accommodations, and physical hunger-but also a devoted writing partner Tom Epperson, a life-changing acting teacher in L.A., and a compassionate nurse who snuck him milk shakes when he was near starvation. But there was always the dream of being an actor, and his fortunes turned when he served hors d'oeuvres as a catering waiter to legendary director Billy Wilder, who advised him, "Write about your interesting life."