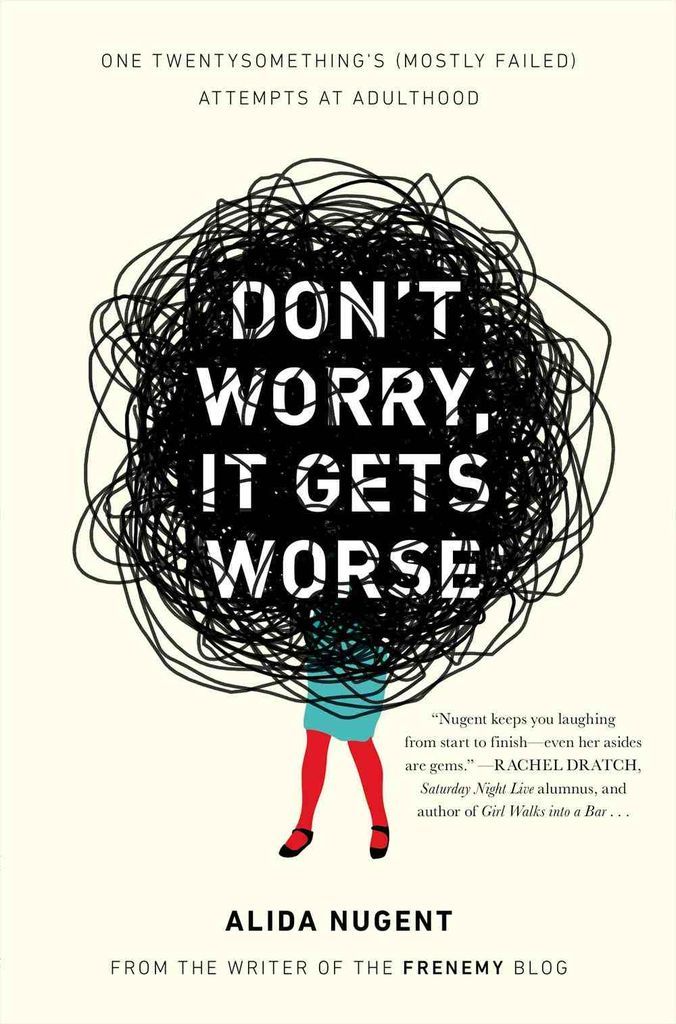 Tuesday is New Book Day. We celebrate each week by highlighting titles we're excited to see arrive in paperback.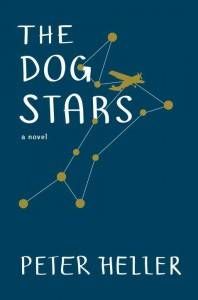 The Dog Stars by Peter Heller (Vintage)

Hig survived the flu that killed everyone he knows. His wife is gone, his friends are dead, and he lives in the hangar of a small abandoned airport with his dog. His only neighbor, Bangley, is a gun-toting misanthrope. In his 1956 Cessna, Hig flies the perimeter of the airfield or sneaks off to the mountains to fish and pretend that things are the way they used to be. But when a random transmission somehow beams through his radio, the voice ignites a hope deep inside him that a better life exists beyond the airport. Risking everything, he flies past his point of no return and follows the trail of the static-broken voice. But what he encounters and what he must face is both better and worse than anything he could have hoped for.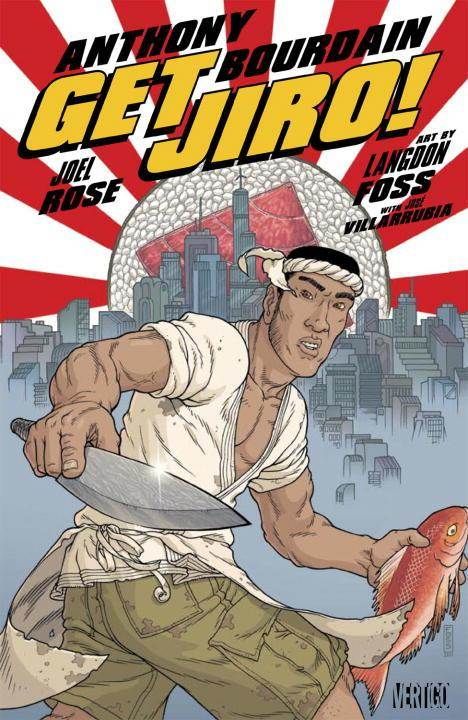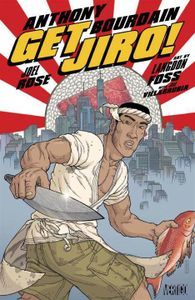 Get Jiro! by Anthony Bourdain, Joel Rose, and Langdon Foss (Vertigo)
In a not-too-distant future L.A. where master chefs rule the town like crime lords and people literally kill for a seat at the best restaurants, a bloody culinary war is raging.
On one side, the Internationalists, who blend foods from all over the world into exotic delights. On the other, the "Vertical Farm," who prepare nothing but organic, vegetarian, macrobiotic dishes. Into this maelstrom steps Jiro, a renegade and ruthless sushi chef, known to decapitate patrons who dare request a California Roll, or who stir wasabi into their soy sauce. Both sides want Jiro to join their factions. Jiro, however has bigger ideas, and in the end, no chef may be left alive!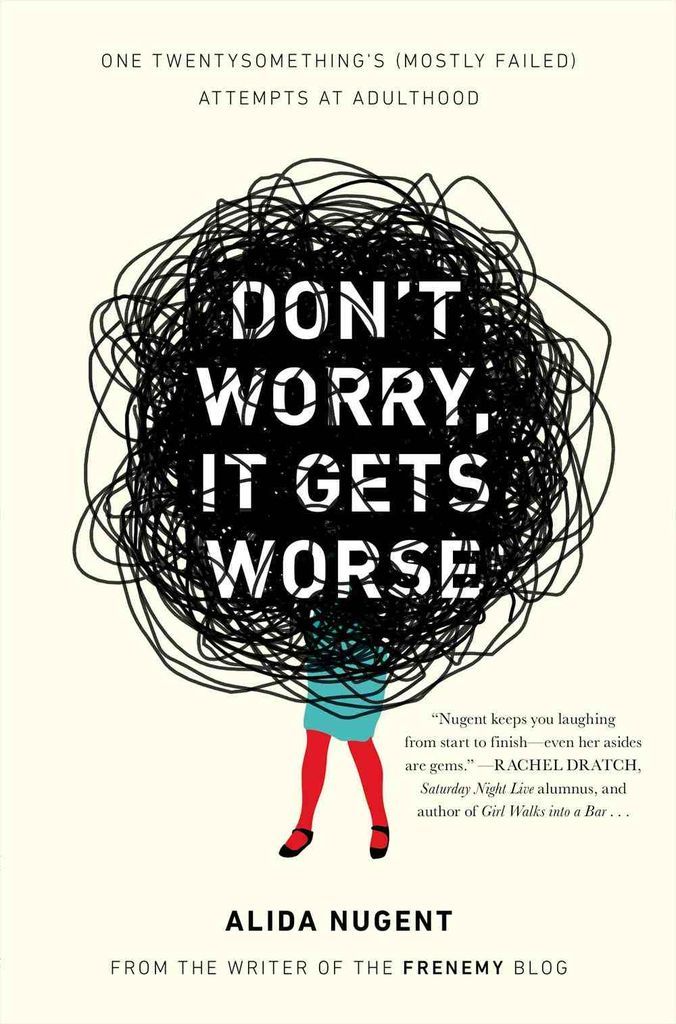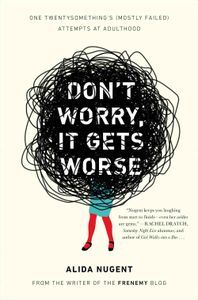 Don't Worry, It Gets Worse by Alida Nugent (Plume)
If Liz Lemon's younger sister existed, she'd be just like Alida Nugent: a little bit awkward, perpetually single, and defiantly weird. Since its creation two years ago, Nugent's blog The Frenemy has become one of Tumblr's most popular, attracting a following of almost twenty thousand—predominantly women between seventeen and thirty—with its boozing, bitching, anti–Cosmo girl attitude.
With essays on topics like trying to find an apartment on the black hole otherwise known as Craigslist, to the creative maneuvering needed to pay off student loans and rent while still having money for happy hour, Don't Worry, It Gets Worse features 100 percent original content as it snarkily celebrates the twentysomething generation's leap from undergrad to the doomed limbo of adulthood.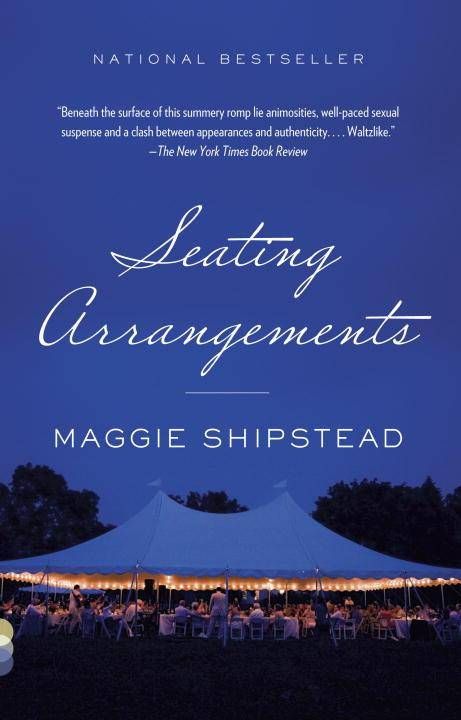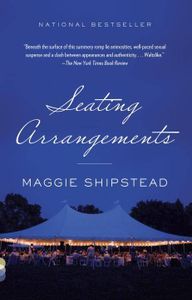 Seating Arrangements by Maggie Shipstead (Vintage)
Winn Van Meter is heading for his family's retreat on the pristine island of Waskeke. Normally a haven of calm, the sanctuary will be overrun for the next three days by tipsy revelers as Winn prepares for the marriage of his daughter Daphne to the affable young scion Greyson Duff. Winn's wife, Biddy, has planned the wedding with military precision, but arrangements are sideswept by a storm of unforseen developments: Daphne's sister, Livia, who has recently had her heart broken by the son of her father's oldest rival, is an eager target for the seductive wiles of Greyson's best man; Winn, instead of reveling in his patriarchal duties, is tormented by his long-standing crush on Daphne's beguiling bridesmaid Agatha; and the bride and groom find themselves presiding over a spectacle of misplaced desire, marital infidelity, and monumental loss of faith in the rituals of American life.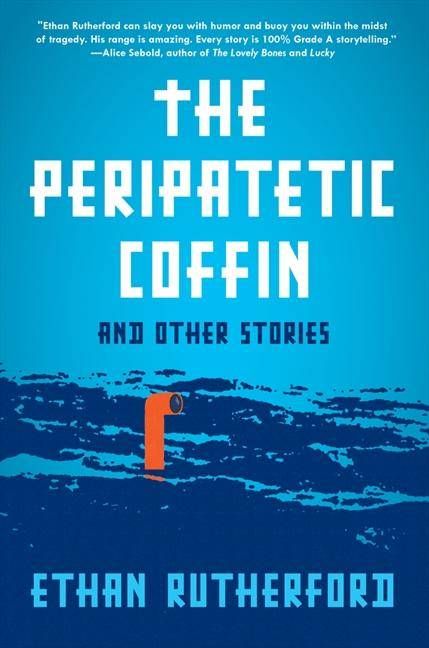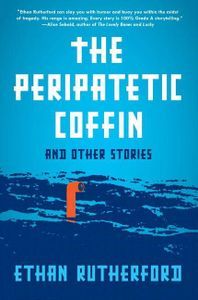 The Parapatetic Coffin and Other Stories by Ethan Rutherford (Ecco)
Riotously inventive and lushly drawn, the stories in Ethan Rutherford's The Peripatetic Coffin bring into sharp focus both reality as we know it and as it could be. Lighting out into territories recognizable and foreign, The Peripatetic Coffin navigates landscapes and historical moments wildly divergent from each other, moving with brio between settings as seemingly familiar as a summer camp-with an unusually high rate of camper fatality-to a futuristic whaling expedition set against the backdrop of scarcity and environmental cataclysm, in stories that vibrate with peril and intensity. Whether introducing us to the beleaguered and unlucky crew of the first Confederate submarine as they mount a doomed mission during the waning days of the Civil War or two boys whose obsession with skateboarding and monster movies masks the more mundane but very real violence in their own life, Rutherford charts the course of unforgettable characters who are confronted with, and battle against, the limitations of their lives.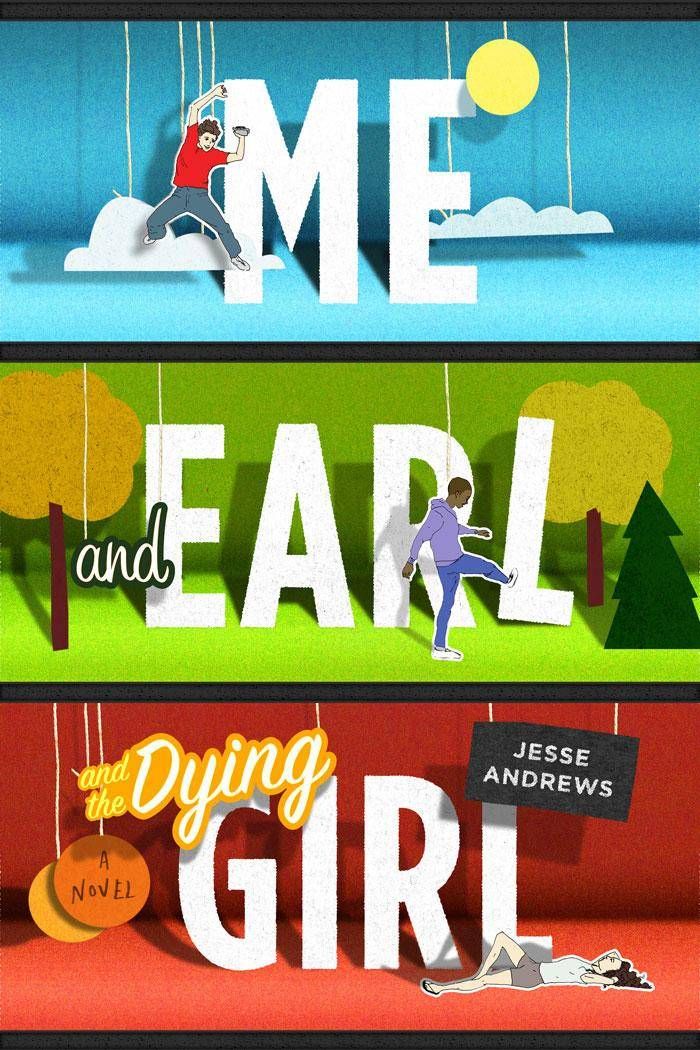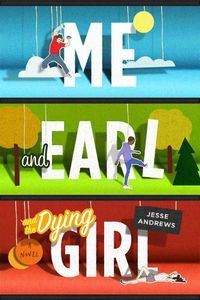 Me and Earl and the Dying Girl by Jesse Andrews (Amulet Books)
Up until senior year, Greg has maintained total social invisibility. He only has one friend, Earl, and together they spend their time-when not playing video games and avoiding Earl's terrifying brothers- making movies, their own versions of Coppola and Herzog cult classics. Greg would be the first one to tell you his movies are f*@$ing terrible, but he and Earl don't make them for other people. Until Rachel.
Rachel has leukemia, and Greg's mom gets the genius idea that Greg should befriend her. Against his better judgment and despite his extreme awkwardness, he does. When Rachel decides to stop treatment, Greg and Earl must abandon invisibility and make a stand. It's a hilarious, outrageous, and truthful look at death and high school by a prodigiously talented debut author.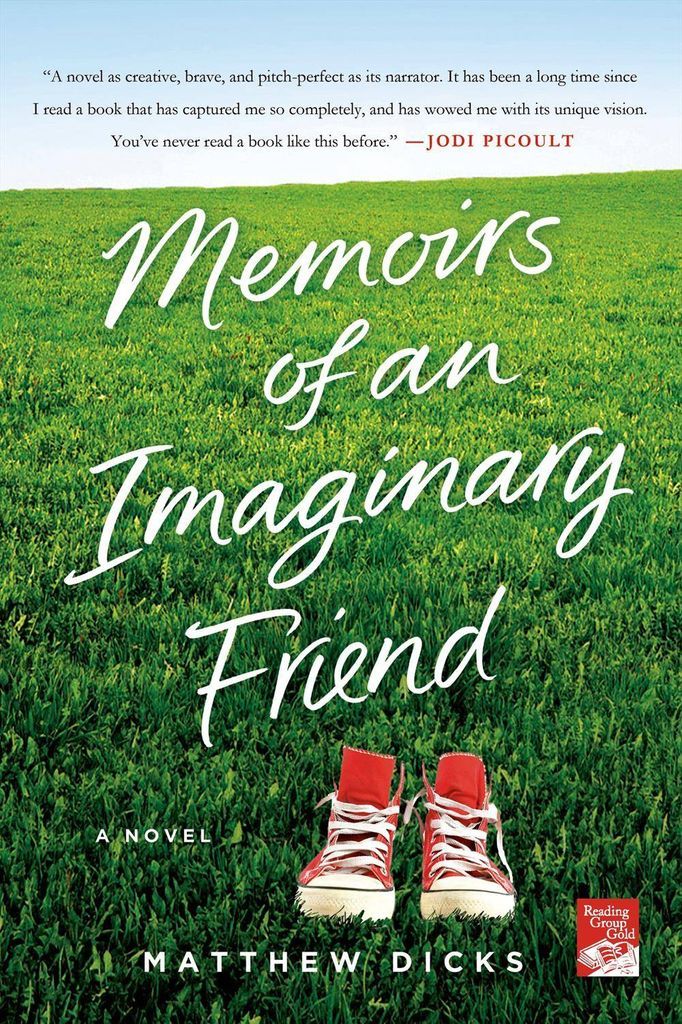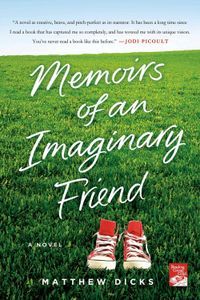 Memoirs of an Imaginary Friend by Matthew Dicks (St. Martin's Griffin)
Budo is lucky as imaginary friends go. He's been alive for more than five years, which is positively ancient in the world of imaginary friends. But Budo feels his age, and thinks constantly of the day when eight-year-old Max Delaney will stop believing in him. When that happens, Budo will disappear. Max is different from other children. Some people say that he has Asperger's Syndrome, but most just say he's "on the spectrum." None of this matters to Budo, who loves Max and is charged with protecting him from the class bully, from awkward situations in the cafeteria, and even in the bathroom stalls. But he can't protect Max from Mrs. Patterson, the woman who works with Max in the Learning Center. When she does the unthinkable and kidnaps Max, it is up to Budo and a team of imaginary friends to save him—and Budo must ultimately decide which is more important: Max's happiness or Budo's very existence.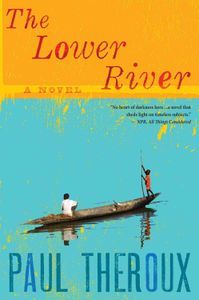 The Lower River by Paul Theroux (Mariner Books)
When he was a young man, Ellis Hock spent four of the best years of his life with the Peace Corps in Malawi. So when his wife of forty-two years leaves him, he decides to return to the village where he was stationed in search of the happiness he'd been missing since he left. But what he finds is not what he expected. The school he built is a ruin, the church and clinic are gone, and poverty and apathy have set in among the people.
They remember Ellis and welcome him with open arms. Soon, however, their overtures turn menacing; they demand money and refuse to let him leave the village. Is his new life an escape or a trap?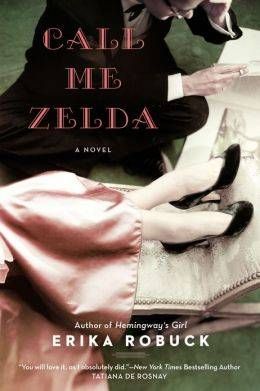 Call Me Zelda by Erika Robuck (NAL Trade)
From New York to Paris, Scott and Zelda Fitzgerald reigned as king and queen of the Jazz Age, but those who really knew them saw their inner turmoil. Committed to a Baltimore psychiatric hospital in 1932, Zelda vacillates between lucidity and madness as she fights to forge an identity independent of her famous husband. She discovers a sympathetic ear in her nurse Anna Howard, who finds herself drawn into the Fitzgeralds' tumultuous lives and wonders which of them is the true genius. But in taking greater emotional risks to save Zelda, Anna may end up paying a far higher price than she ever intended. In this thoroughly researched, deeply moving novel, Erika Robuck explores the boundaries of female friendship, the complexity of marital devotion, and the sources of both art and madness.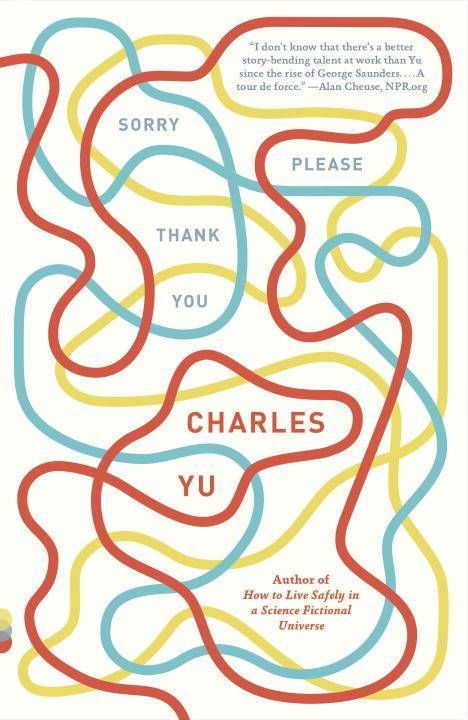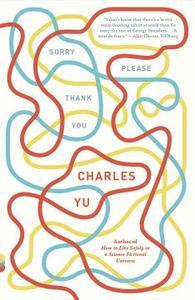 Sorry Please Thank You: Stories by Charles Yu (Vintage)
A big-box store employee is confronted by a zombie during the graveyard shift, a problem that pales in comparison to his inability to ask a coworker out on a date…. A fighter leads his band of virtual warriors, thieves, and wizards across a deadly computer-generated landscape…. A company outsources grief for profit, their tagline: "Don't feel like having a bad day? Let someone else have it for you." Drawing from both pop culture and science, Charles Yu is a brilliant observer of contemporary society, filling his stories with equal parts laugh-out-loud humor and piercing insight into the human condition. He has already garnered comparisons to such masters as Kurt Vonnegut and Douglas Adams, and in Sorry Please Thank You, we have resounding proof of a major new voice in American fiction.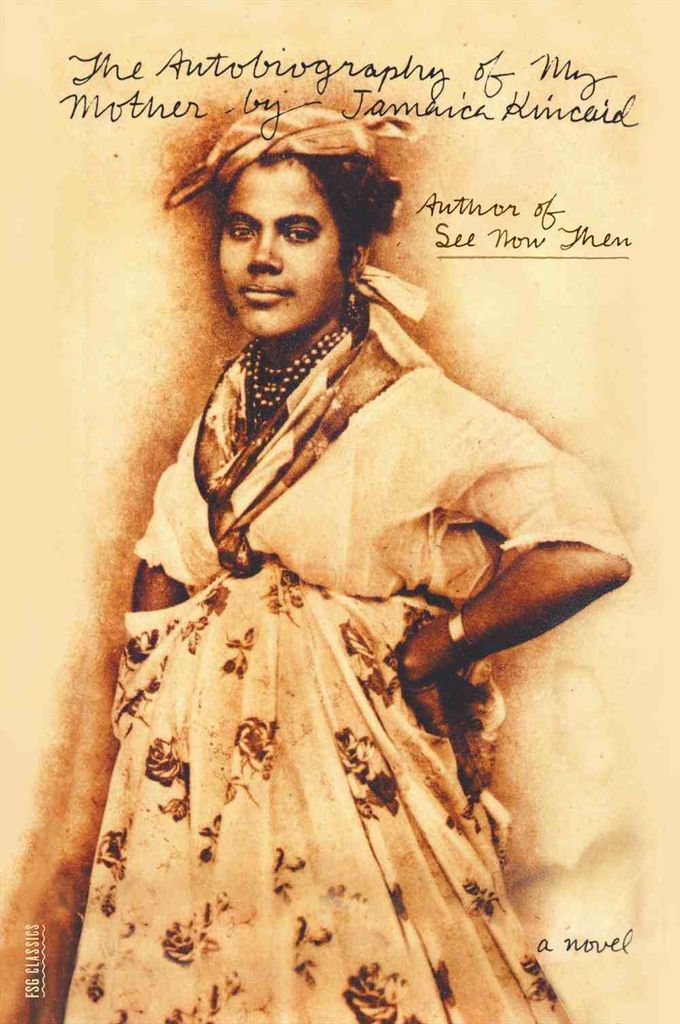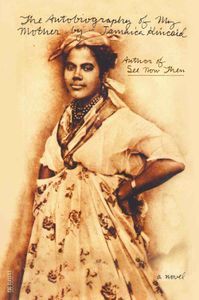 The Autobiography of My Mother by Jamaica Kincaid (Farrar, Straus and Giroux)
Powerful, disturbing, stirring, Jamaica Kincaid's novel is the deeply charged story of a woman's life on the island of Dominica. Xuela Claudette Richardson, the daughter of a Carib mother and a half-Scottish, half-African father, loses her mother to death the moment she is born and must find her way on her own. Kincaid takes us from Xuela's childhood in a home where she can hear the song of the sea to the tin-roofed room where she lives as a schoolgirl in the house of Jack LaBatte, who becomes her first lover. Xuela develops a passion for the stevedore Roland, who steals bolts of Irish linen for her from the ships he unloads, but she eventually marries an English doctor, Philip Bailey. Xuela's is an intensely physical world, redolent of overripe fruit, gentian violet, sulfur, and rain on the road, and it seethes with her sorrow, her deep sympathy for those who share her history, her fear of her father, her desperate loneliness.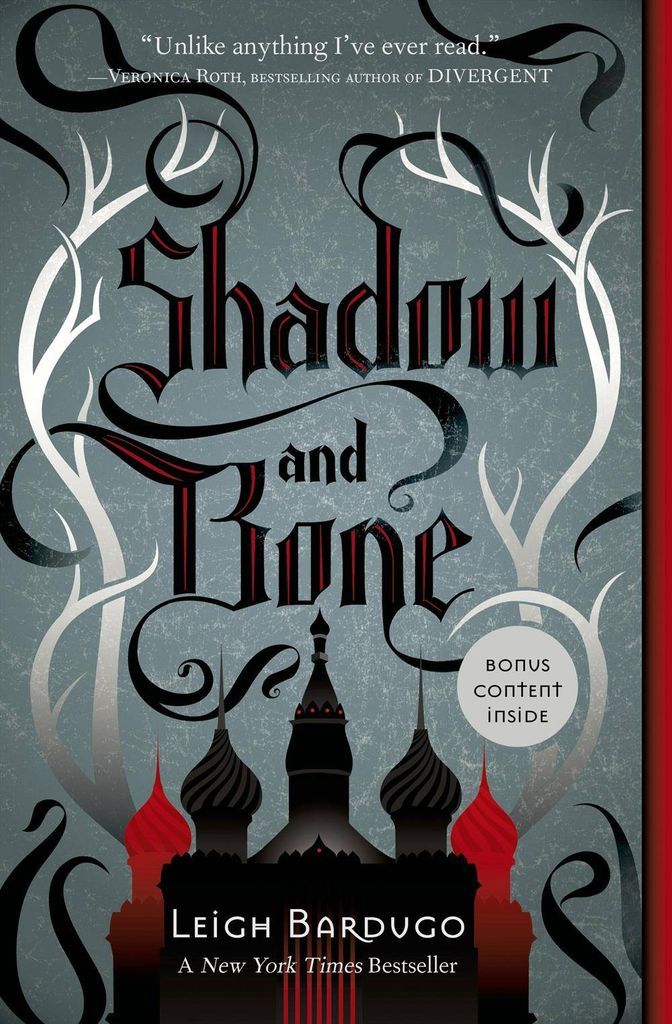 Shadow and Bone by Leigh Bardugo (Square Fish)
Surrounded by enemies, the once-great nation of Ravka has been torn in two by the Shadow Fold, a swath of near impenetrable darkness crawling with monsters. Now its fate may rest on the shoulders of one lonely refugee. Alina Starkov has never been good at anything. But when her regiment is attacked on the Fold and her best friend is brutally injured, Alina reveals a dormant power that saves his life—a power that could be the key to setting her war-ravaged country free. Wrenched from everything she knows, Alina is whisked away to the royal court to be trained as a member of the Grisha, the magical elite led by the mysterious Darkling. With darkness looming and an entire kingdom depending on her untamed power, Alina will have to confront the secrets of the Grisha…and the secrets of her heart.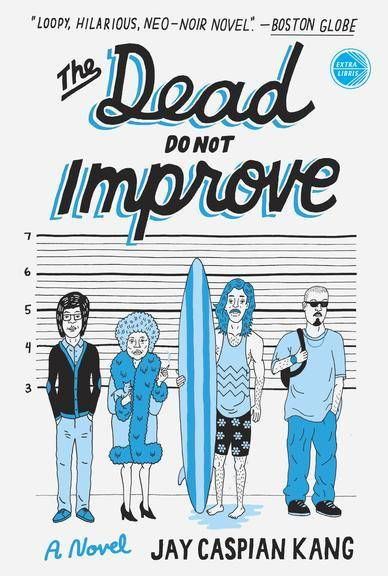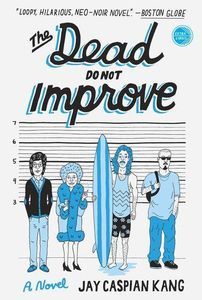 The Dead Do Not Improve by Jay Caspian Kang (Hogarth)
Exceedingly unique, pulsing with vigor and heart, and loaded with fierce, fresh language, The Dead Do Not Improve confirms Jay Caspian Kang as a true American original. When struggling writer Philip Kim is dragged into a complex mystery after his neighbor is murdered, Sid Finch, a homicide detective bitter about everything except his gorgeous wife, and his phlegmatic, pockmarked partner, Jim Kim, land the case. Philip becomes the baffled focus of an elaborate, violent scheme that seems tied to his neighbor's murder, and the cops think he might be involved. With an intelligent narrative voice that that moves effortlessly between hilarity, satire, poignancy, and madcap digressions, Kang has written a trippy, self-aware novel obsessed with the Virginia Tech massacre, surfing, and identity.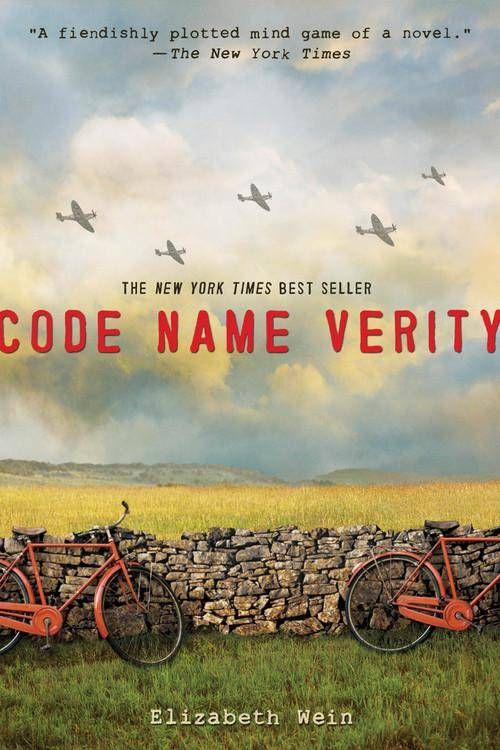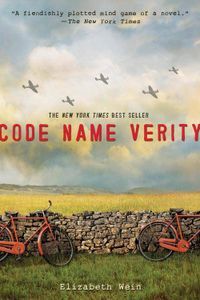 Code Name Verity by Elizabeth Wein (Disney-Hyperion)
Oct. 11th, 1943—A British spy plane crashes in Nazi-occupied France. Its pilot and passenger are best friends. One of the girls has a chance at survival. The other has lost the game before it's barely begun. When "Verity" is arrested by the Gestapo, she's sure she doesn't stand a chance. As a secret agent captured in enemy territory, she's living a spy's worst nightmare. Her Nazi interrogators give her a simple choice: reveal her mission or face a grisly execution. As she intricately weaves her confession, Verity uncovers her past, how she became friends with the pilot Maddie, and why she left Maddie in the wrecked fuselage of their plane. On each new scrap of paper, Verity battles for her life, confronting her views on courage, failure and her desperate hope to make it home. But will trading her secrets be enough to save her from the enemy?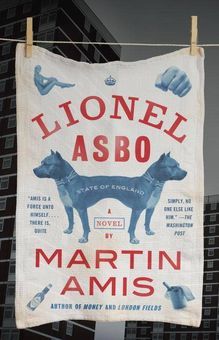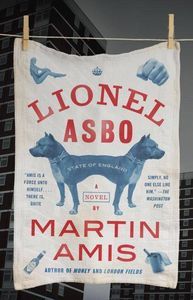 Lionel Asbo: State of England by Martin Amis (Vintage)
Des Pepperdine is a boy out of place. He lives on the thirty-third floor of a London housing project; while his peers pick fights, Des retreats to the public library. What's more, Des's uncle and guardian, Lionel Asbo, is one of the most notorious petty criminals in the city. Yet Lionel, full of inept devotion to his nephew, dutifully teaches Des the essentials of becoming a man (always carry a knife; pornography is easier than dating; pit bulls should be fed Tabasco sauce). To survive these lessons, Des seeks solace in a covert romantic affair that would fill Lionel with rage. But just as Des begins to lead a healthier life, Lionel wins £140 million in the lottery. The money ushers in a public-relations firm for Lionel, along with a cannily ambitious topless model-poet. Through it all, Lionel remains his vicious, oddly loyal self, and his problems, as well as Des's, only seem to multiply.
_____________________________
Sign up for our newsletter to have the best of Book Riot delivered straight to your inbox every two weeks. No spam. We promise.
To keep up with Book Riot on a daily basis, follow us on Twitter or like us on Facebook. So much bookish goodness–all day, every day.