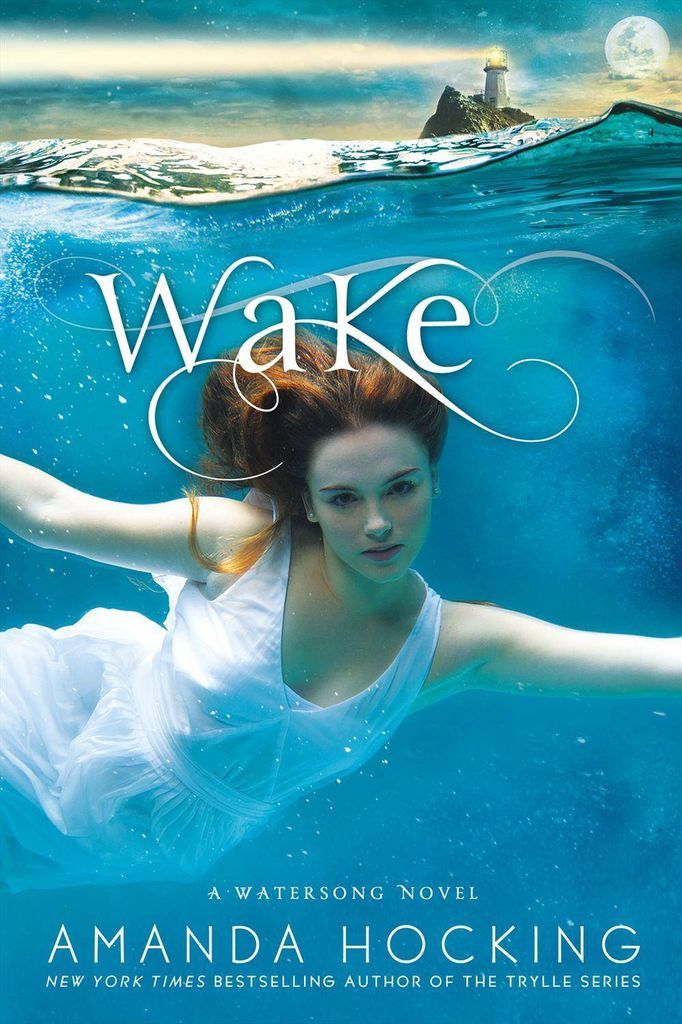 Tuesday is New Book Day. We celebrate each week by highlighting titles we're excited to see arrive in paperback.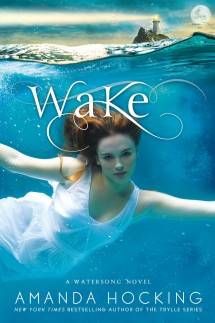 Wake by Amanda Hocking (St. Martin's Griffin)
Gorgeous. Fearless. Dangerous. They're the kind of girls you envy; the kind of girls you want to hate. Strangers in town for the summer, Penn, Lexi and Thea have caught everyone's attention—but it's Gemma who's attracted theirs. Gemma seems to have it all—she's carefree, pretty, and falling in love with Alex, the boy next door. He's always been just a friend, but this summer they've taken their relationship to the next level.
One night, Gemma's ordinary life changes forever. She's taking a late night swim under the stars when she finds Penn, Lexi and Thea partying on the cove. They invite her to join them, and the next morning she wakes up on the beach feeling groggy and sick, knowing something is different. Suddenly Gemma is stronger, faster, and more beautiful than ever. But her new powers come with a terrifying price. And as she uncovers the truth, she's is forced to choose between staying with those she loves—or entering a new world brimming with dark hungers and unimaginable secrets.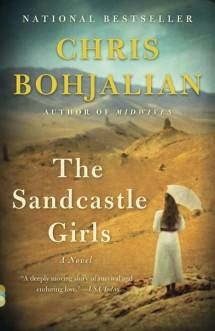 The Sandcastle Girls by Chris Bohjalian (Vintage)
When Elizabeth Endicott arrives in Aleppo, Syria, she has a diploma from Mount Holyoke, a crash course in nursing, and only the most basic grasp of the Armenian language. It's 1915, and Elizabeth has volunteered to help deliver food and medical aid to refugees of the Armenian genocide. She meets Armen, a young Armenian engineer who has already lost his wife and infant daughter. After leaving Aleppo and traveling into Egypt to join the British Army, he begins to write Elizabeth letters, and he realizes that he has fallen in love with the wealthy American woman. Several generations later, their granddaughter Laura embarks on a journey back through her family's history, uncovering love, loss, and a wrenching secret that Elizabeth kept buried for generations.
The Big, Bad Book of Beasts by Michael Largo (William Morrow)
The first bestsellers ever published were medieval "bestiaries," encyclopedias that collected all of human knowledge and myths about animals. Eagles and lions lived in these pages next to imaginary beasts like griffins and sea monsters. For hundreds of years bestiaries rivaled only the bible as the most read books in the western world.
Taking these original bestiaries as his inspiration, Michael Largo returns readers to that captivating wonder of animals we all had as children and looks at the beasts we created with our imaginations, as well as ones long gone. Largo shares the Animal Kingdom's most fascinating secrets and reveals fact after astonishing-and often hilarious-fact about their oddest behavior.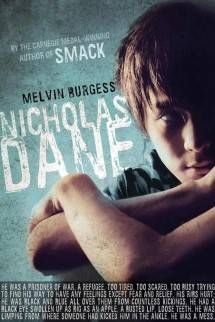 Nicholas Dane by Melvin Burgess (Square Fish)
When fourteen-year-old Nicholas Dane's mother dies, social services sends him to a home for boys where intimidation and violence keep order. After a number of fights and brutal punishments, Nick thinks that life can't possibly get any worse . . . until he realizes that the home's respected deputy head, who has been grooming him with sweets and solace, has something more frightening in mind.
Acclaimed writer and truth-teller Melvin Burgess brings us, with Dickensian scope and compelling narrative drive, his most ambitious book yet.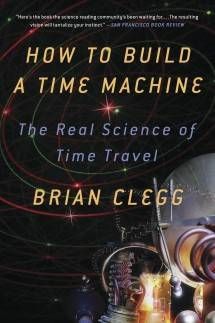 How to Build a Time Machine by Brian Clegg (St. Martin's Griffin)
A pop science look at time travel technology, from Einstein to Ronald Mallett to present day experiments. Forget fiction: time travel is real.
In How to Build a Time Machine, Brian Clegg provides an understanding of what time is and how it can be manipulated. He explores the remarkable possibilities of real time travel that emerge from quantum entanglement, superluminal speeds, neutron star cylinders and wormholes in space. With the fascinating paradoxes of time travel echoing in our minds will we realize that travel into the future might never be possible? Or will we realize there is no limit on what can be achieved, and take on this ultimate challenge? Only time will tell.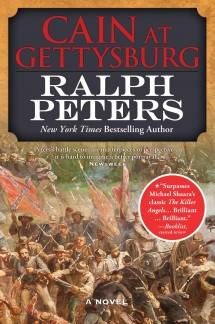 Cain at Gettysburg by Ralph Peters (Forge Books)
Two mighty armies blunder toward each other, one led by confident, beloved Robert E. Lee and the other by dour George Meade. They'll meet in a Pennsylvania crossroads town where no one planned to fight.
In this sweeping, savagely realistic novel, the greatest battle ever fought on American soil explodes into life at Gettysburg. As generals squabble, staffs err. Tragedy unfolds for immigrants in blue and barefoot Rebels alike. The fate of the nation will be decided in a few square miles of fields.
There are no marble statues here, only men of flesh and blood, imperfect and courageous. Following a tough Confederate sergeant from the Blue Ridge, a bitter Irish survivor of the Great Famine, a German political refugee, and gun crews in blue and gray, Cain at Gettysburg, from New York Times bestselling author and former U.S. Army officer Ralph Peters, is bound to become a classic of men at war.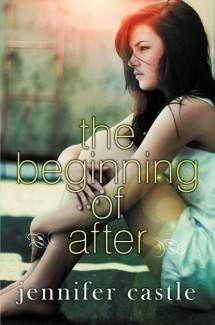 The Beginning of After by Jennifer Castle (HarperTeen)
Sixteen-year-old Laurel's world changes instantly when her parents and brother are killed in a terrible car accident. Behind the wheel is the father of her bad-boy neighbor, David Kaufman, whose mother is also killed.
In the aftermath of the tragedy, Laurel navigates a new reality in which she and her best friend grow apart, boys may or may not be approaching her out of pity, and overpowering memories lurk everywhere. Through it all there is David, who swoops in and out of Laurel's life and to whom she finds herself attracted against her better judgment. She will forever be connected to him by their loss-a connection that will change them both in unexpected ways.
Heart-wrenching and surprisingly witty, Jennifer Castle's debut novel is a testament to how people can survive the unthinkable.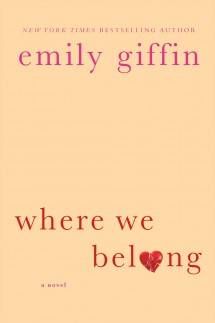 Where We Belong by Emily Giffin (St. Martin's Griffin)
Marian Caldwell is a thirty-six-year-old television producer living her dream in New York City. With a fulfilling career and satisfying relationship, she has convinced everyone, including herself, that her life is just as she wants it to be. But one night, Marian answers a knock on the door . . . only to find Kirby Rose, an eighteen-year-old girl with a key to a past that Marian thought she had sealed off forever. From the moment Kirby appears on her doorstep, Marian's perfectly constructed world—and her very identity—will be shaken to its core, resurrecting ghosts and memories of a passionate young love affair that threaten everything that has come to define her.
For the precocious and determined Kirby, the encounter will spur a process of self-discovery that ushers her across the threshold of adulthood, forcing her to reevaluate her family and future in a wise and bittersweet light. As the two women embark on a journey to find the one thing missing in their lives, each will come to recognize that where we belong is often where we least expect to find ourselves.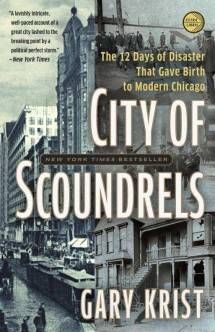 City of Scoundrels by Gary Krist (Broadway)
Summer 1919: Chicago seemed on the verge of transformation. Modernizers had an audacious, expensive plan to turn the city from a brawling, unglamorous place into "the Metropolis of the World." But just as the dream seemed within reach, pandemonium broke loose-the city's ambitions were suddenly under attack by the unbridled energies that had given birth to them in the first place.
It began on a balmy Monday afternoon when a blimp in flames crashed through the roof of a busy downtown bank, incinerating those inside. Within days, a racial incident at a hot, crowded South Side beach spiraled into one of the worst urban riots in American history, followed by a transit strike that paralyzed the city. Then, when it seemed as if things could get no worse, police searching for a six-year-old girl discovered her body in a dark, North Side basement.
_______________________________
Sign up for our newsletter to have the best of Book Riot delivered straight to your inbox every two weeks. No spam. We promise.
To keep up with Book Riot on a daily basis, follow us on Twitter or like us on Facebook. So much bookish goodness–all day, every day.