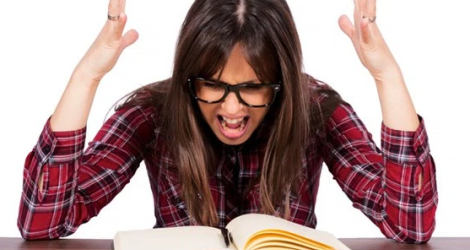 Newsletter 1
The Problem with the 2016 Goodreads Choice Awards Mystery Nominees
This content contains affiliate links. When you buy through these links, we may earn an affiliate commission.
The Goodreads Choice Awards 2016 opening round nominees were announced today and I immediately went to the Best Mystery & Thriller category. My thought process went like this: Good pick. Excellent choice. Yes! Yay—wait, every author is white? How many nominees are there? 15. They picked 15 best books from this year and managed to miss the excellent books by non-white authors? How exactly do these opening round nominees get chosen?
I found this answer under Rules & Eligibility: "2016 Eligibility Books published in the United States in English, including works in translation and other significant rereleases, between November 16, 2015, and November 15, 2016, are eligible for the 2016 Goodreads Choice Awards. Books published between November 16, 2016, and December 31, 2016, will be eligible for the 2017 awards.
We analyze statistics from the millions of books added, rated, and reviewed on Goodreads to nominate 15 books in each category. Opening round official nominees must have an average rating of 3.50 or higher. Write-in votes may be cast for eligible books with any average rating, and write-in votes will be weighted by the book's Goodreads statistics to determine the top five books to be added as official nominees in the Semifinal Round. A book may be nominated in no more than one genre category, but can also be nominated in the Goodreads Author category. Only one book in a series may be nominated per category. An author may receive multiple nominations within a single category if he or she has more than one eligible series or more than one eligible stand-alone book."
I obviously don't know exactly what they mean by "we analyze statistics" but immediately off the top of my head I have five books that fit their eligibility and were great reads:
IQ by Joe Ide– 3.83 average rating, published October 18, 2016.
Under the Midnight Sun by Keigo Higashino, Alexander O. Smith (Translator)- 4.3 average rating, published November 8, 2016.
The Language of Secrets by Ausma Zehanat Khan– 3.74 average rating, published February 2, 2016.
Charcoal Joe by Walter Mosley– 4.11 average rating, published June 14, 2016.
Perfect Days by Raphael Montes– 3.56 average rating, February 16, 2016.
Here's the thing, I was going to start trying to figure out how they were analyzing the data for each blah blah blah but I don't want to. I don't want to because I shouldn't have to. Because there is no reason for this list to be all white authors. And for those who think it's unfair to force in "lesser" books just to "diversify" let me be very clear I have read a lot of books this year, and there are excellent books written by authors of color that deserve to be on this list for the quality of the book. Those books having been overlooked falls into the same issues that I feel we keep talking about over and over again.
The publishing industry is filled with unconscious and conscious discrimination and exclusivity. When the gatekeepers are almost all white, and the authors getting all the publishing money backing them for advertising/book tours etc are almost all white, there is a problem. All of this has been covered to death with statistics and facts, and brilliantly written articles and even Twitter threads. I am 100 percent behind the fixing of this problem and even I am exhausted by how much we need to talk about it. I'm exhausted because it feels like, this year in particular, all we have talked about is the racism, discrimination, exclusivity… and yet here we are again 15 books written by 15 white authors up for nomination.
Even if Goodreads has an algorithm that chose those 15 books and somehow no human was involved in the picking (ignoring all the humans involved in publishing that get a book to this stage), then they need to fix their algorithm.
And yes, the awards allow for write-in nominations that they will take into account. Great. Except, also, not great. Do I really have to write-in great books that should already by in the list who are more than likely not on the list because they weren't written by white authors? I am one person who gets one write-in to try and fix an entire broken system?
I am exhausted.