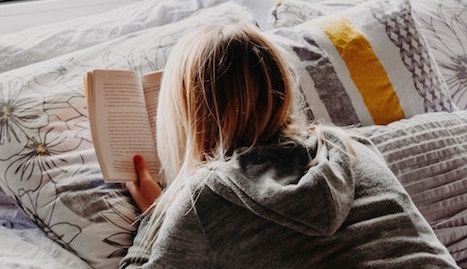 Our Reading Lives
The New Robin Williams Bio Was Beautiful, But I Am Still Not Into Celebrity Books
This content contains affiliate links. When you buy through these links, we may earn an affiliate commission.
I always start with the nonfiction section in a bookstore, scanning for little quiet books of beauty among the sports and the kings and sex and the how to get thin quick. I love books of essays and memoirs by writers.
If someone is referred to as an essayist, it implies a search for truth, a vulnerability, an honesty that is sometimes downright ugly and other moments where it sparkles like water on a fall morning. It also suggests that you might fail, and fail hard, but that is part of the effort. Since the beginning of 2018, I have inhaled 17 collections of essays or essayistic memoirs, including Zadie Smith's Feel Free, Terese Maire Mailot's Heart Berries, Megan Stielstra's The Wrong Way to Save Your Life and Alexander Chee's How to Write an Autobiographical Novel.
While we don't usually critique the sports or the kings or the sex, I have met many writers who have a problem with one common book found on the shelf—the celebrity book. These include both biography and memoir. I have been told they are not news or saying anything new or exciting. I have even heard that they push out smaller less glamorous writers. I, myself, have avoided them because of my premature feelings that they have a nasty habit of selling the status quo in neatly botoxed packaging.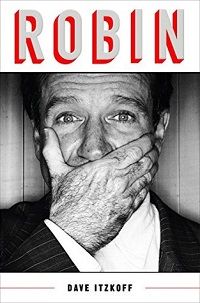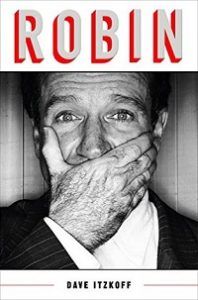 So, I thought I would give one a try before I turned up my noise completely. Thus, I tried Robin the 2018 biography of the late Robin Williams written by New York Times reporter Dave Itzkoff. Robin Williams is still one of my favorite actors and a crucial part of my childhood consciousness. A music box of the Genie from Aladdin whirled in circles on my bookshelf tinkling friend like me throughout my pink bedroom. Other Williams films were also essential parts of my family's cinematic canon. The most important was The Birdcage, where Williams and Nathan Lane play a gay couple whose son gets engaged to the daughter of a conservative politician.
The biography, Robin, knows that its audience is made up mostly of Robin Williams's large and now primarily adult fanbase. It was, in fact, a rather pleasant trip down memory lane to relive each of those movies that I had loved and still admire. It was also a true masterwork of long-form journalism as every fact and detail had this exacting care to them that is something that only a seasoned journalist could pull off with such fluidity.
The book never felt exploitative or scandal-driven. There were sections, especially during William's young life as a Juilliard flunky, where it is nice to know that the life of a struggling artist has moments where it just sucks, even if your name is Robin Williams. Robin was also very careful in handling the actor's suicide in 2014, which at the time, was infused with speculation, accusation and internet memes. I would even go as far to say that this is a book most Robin Williams fans and those into Hollywood stars would enjoy.
However, the book also had this light hollowness to it as if there was a part of him missing. The author notes this exact sentiment saying that almost everyone he talked to said that Williams never seemed to give his whole self to anyone. There was always a little part of him that no one ever got to know.
Still, even if the book earns its spurs, I don't think the genre of celebrity biography is for me. I want a book that stretches my perceptions and yanks me around a bit and not something that leaves me comforted by the things I already know. While I felt for Williams struggles with addictions, mental illness, and crappy absentee parents, I had a hard time feeling as sorry for him as the common conscious implied that I should. It was clear Williams was a man of deep empathy which made this newly found coldness in me disturbing. I also couldn't help but also feel like because Robin was rich and famous and male and beloved, he was allowed to screw up in a way not allowed to most of us. So, instead of this glitz and sparkle and designer watches, I think I would rather read about the risks of writers, and thinkers and I will leave the celebrity biography for someone else to read.