Lists
The British Books Challenge 2017
This content contains affiliate links. When you buy through these links, we may earn an affiliate commission.
I've recently realised that for a while now the overwhelming majority of my reading has been American. It's not hugely surprising — I am deeply immersed in the American publishing world and have been for years now. I live in DC, studied for my MFA here, and love being a part of the US-based Book Riot. And American books are great — but aside from the fact that there's a big wide world out there, I'm losing my distinctive idioms and voice and sounding less and less like a Brit. And I have been so out of touch with the British publishing world that I hadn't heard of this year's big-sellers, like The Essex Serpent and Five on Brexit Island, until embarrassingly recently. One of my favourite British authors, Nina Stibbe, released her third book this year, and I somehow missed it completely.
It's high time to remedy this.
Faffing around on Twitter to attempt to plug the enormous gaps in my knowledge, I discovered the hashtag #BritishBooksChallenge2017. For the last few years, bloggers have been pledging to read and review at least twelve British books a year. Becky Scott started the challenge in 2011 and this year Chelly Toy is hosting it.
In 2017, I'm joining in. I made the most of bookdepository.com's Boxing Day sale and ordered a whole pile of books — enough of them to complete the challenge, in fact. Here's what I plan on reading, though I reserve the right to switch up my choices as the year progresses.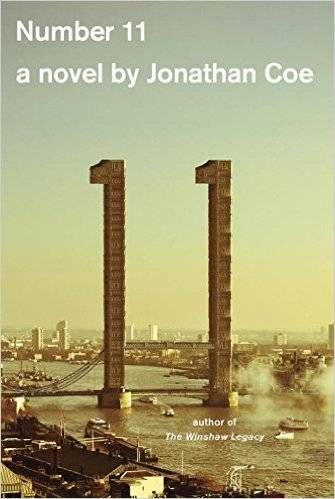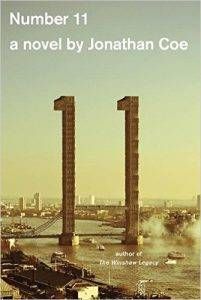 Number 11, by Jonathan Coe
A modern London novel about comedy and politics, wealth and poverty, the public and the private, and how we're all connected.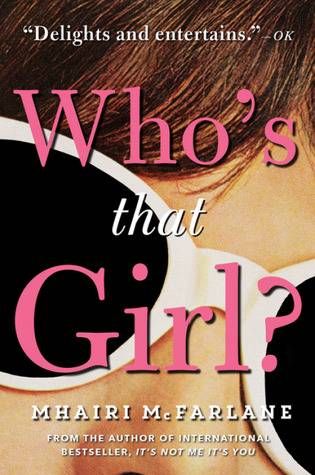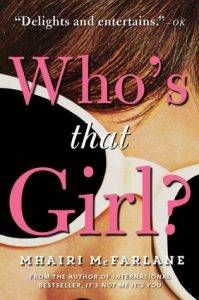 Who's That Girl?, by Mhairi McFarlane
"When Edie is caught in a compromising position at her colleagues' wedding, all the blame falls on her – turns out that personal popularity in the office is not that different from your schooldays. Shamed online and ostracised by everyone she knows, her boss suggests an extended sabbatical – ghostwriting an autobiography for hot new acting talent, Elliot Owen. Easy, right?" I'm going to assume the answer to that is no. I really enjoyed You Had Me At Hello so I'm looking forward to another book by Mhairi McFarlane.
The Thrill of It All, by Joseph O'Connor
We follow a group of college mates who meet and form a band in the 1980s and "rewinds and fast-forwards through an evocative soundtrack of struggle and laughter… Using interviews, lyrics, memoirs and diaries, the tale stretches from suburban England to Manhattan's East Village, from Thatcher-era London to the Hollywood Bowl… culminating in a Dublin evening in July 2012, a night that changes everything. A story of loyalties, friendship, the call of the muse, and the beguiling shimmer of teenage dreams, this is a warm-hearted, funny and deeply moving novel for anyone that's ever loved a song." This sounds right up my street.
Mr Loverman, by Bernadine Evaristo
"Barrington Jedidiah Walker is seventy-four and leads a double life. Born and bred in Antigua, he's lived in Hackney, London, for years… His deeply religious and disappointed wife, Carmel, thinks he sleeps with other women. When their marriage goes into meltdown, Barrington wants to divorce Carmel and live with Morris, but after a lifetime of fear and deception, will he manage to break away? With an abundance of laugh-out-loud humor and wit, Mr. Loverman explodes cultural myths and shows the extent of what can happen when people fear the consequences of being true to themselves." I don't think I've ever read anything like this, and I'm intrigued.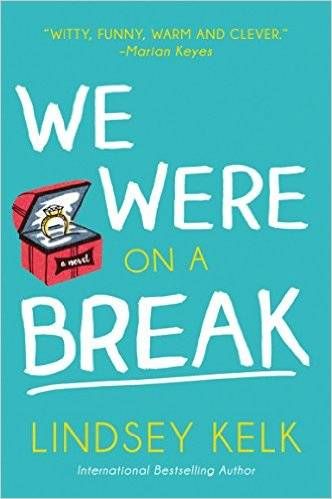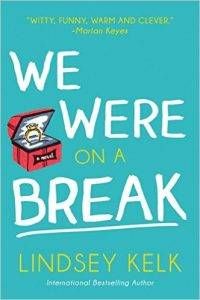 We Were on a Break, by Lindsey Kelk
"When what should have been a proposal turns into a break, Liv and Adam find themselves on opposite sides of the life they had mapped out. But as the short break becomes a chasm, can they find a way back to each other? Most importantly, do they want to?"
Recommended by Liberty on the All The Books! podcast, so you know it's good.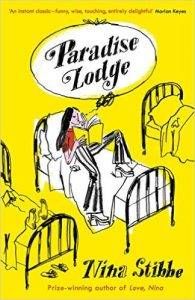 Paradise Lodge, by Nina Stibbe
In Man at the Helm, Lizzie managed to find her mum a new man. But now things are trickier, with a new baby in the picture. In the sequel, Lizzie gets a job in an old people's home and unexpectedly finds a sense of belonging there. Nina Stibbe's books are chucklesome and charming, and I'm looking forward to this one.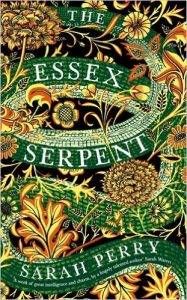 The Essex Serpent, by Sarah Perry
This novel was the Waterstones book of the year last year, as well as shortlisted for the Costa Prize. It comes to the US in June 2017. "An exquisitely talented young British author makes her American debut with this rapturously acclaimed historical novel, set in late nineteenth-century England, about an intellectually minded young widow, a pious vicar, and a rumored mythical serpent that explores questions about science and religion, skepticism, and faith, independence and love." Helen MacDonald of H is for Hawk is a fan too.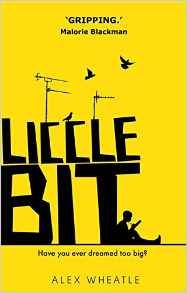 Liccle Bit, by Alex Wheatle
"When Venetia starts paying Liccle Bit attention, he secretly hopes he's on a fast track to a first date. Unfortunately, as a new gang war breaks out, he finds himself on a fast track to something much more sinister. South Crongton's notorious gang leader has taken an interest in Liccle Bit. Before he knows what's happening, he finds himself running errands. But when he hears about a killing on the estate, Liccle Bit is forced to question his choices. How can he possibly put things right?" Alex Wheatle is a bit of a superstar in the UK YA scene and I'm intrigued.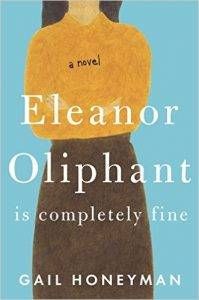 Eleanor Oliphant Is Completely Fine, by Gail Honeyman
If you like the quirky loners of books like The Rosie Project and Love in Lowercase, you might enjoy this one. Eleanor Oliphant is meticulously organised and her life is carefully choreographed. "Everything changes when Eleanor meets Raymond, the bumbling and deeply unhygienic IT guy from her office. When she and Raymond together save Sammy, an elderly gentleman who has fallen on the sidewalk, the three become the kinds of friends who rescue one another from the lives of isolation they have each been living. And it is Raymond s big heart that will ultimately help Eleanor find the way to repair her own profoundly damaged one."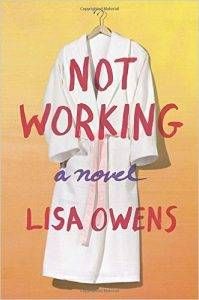 Not Working, by Lisa Owens
Ever feel like everyone around you has got it all figured out while you run around like a headless chicken? Lisa Owens' heroine, Claire Flannery, certainly does, especially after she quits her job "in order to discover her true vocation – only to realize she has no idea how to go about finding it". Sounds familiar!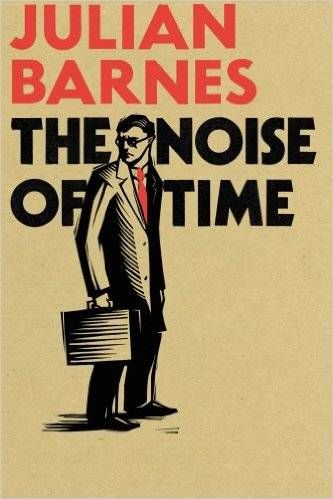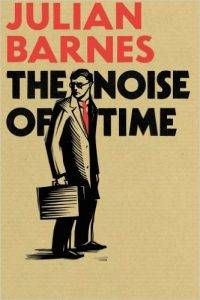 The Noise of Time, by Julian Barnes
"In 1936, Shostakovich, just thirty, fears for his livelihood and his life. Stalin, hitherto a distant figure, has taken a sudden interest in his work and denounced his latest opera. Now, certain he will be exiled to Siberia (or, more likely, executed on the spot), Shostakovich reflects on his predicament, his personal history, his parents, various women and wives, his children—and all who are still alive themselves hang in the balance of his fate." Sounds fascinating. I like Julian Barnes' writing, and this one is short, too, so helpful for getting ahead on that Goodreads goal.
British Museum, by Daljit Nagra
I have to push myself a little when it comes to poetry, but I think this collection will be worth it. Award-winning poet Nagra takes on "the BBC, Hadrian's Wall, our schools and universities, and the British Museum of the title poem. Compassionate, charismatic, charged, Daljit Nagra has written a book that asks profound questions of our ethics and responsibilities at a time of great challenge to our sense of national identity."