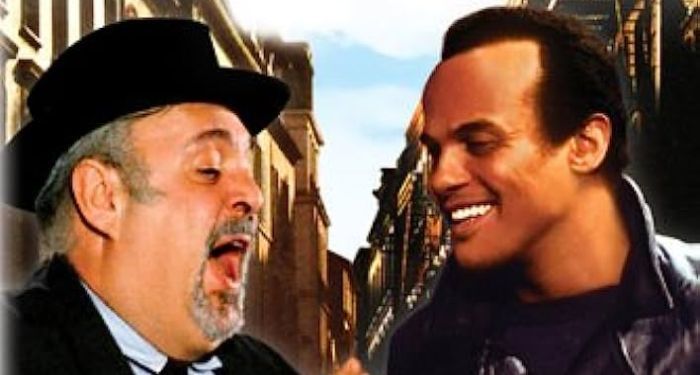 Essays
The Bookish Life of Harry Belafonte
This content contains affiliate links. When you buy through these links, we may earn an affiliate commission.
Most people know the late Harry Belafonte as a singer, but he was so much more than that. Born March 1, 1927, to Jamaican immigrant parents in Harlem, his birth name was Harold George Bellanfanti, Jr. He was raised Catholic (his father was of Sephardic Jewish descent as well as Afro-Jamaican, but Judaism is passed through the maternal line) and grew up in Harlem as well as Jamaica, where he lived with his grandmother for several years and first heard the work songs he would later record. Back in New York, he dropped out of high school to join the Navy and serve in World War II.
After the war, he found work as a janitor and — according to his memoir, My Song — was given tickets to the American Negro Theater. He fell in love with the theater and also met Sidney Poitier, who was nine days older than him. The two became fast friends, training together and pooling their money to go to as many shows as possible; they would take turns using a single ticket to get in, each describing the act they had just watched to the other as they switched places.
In the late 1940s, Belafonte took acting classes with the New School as well as performing with the American Negro Theater. He worked as a nightclub singer to pay for his lessons, backed by the Charlie Parker band. His singing landed him a contract with RCA Records in 1953, and he recorded with them for over 20 years. His debut record, Calypso, was the first album ever to sell 1 million copies and included the song "Day-O," AKA the Banana Boat Song, which he said is "about men who sweat all day long, and they are underpaid, and they're begging the tallyman to come and give them an honest count — counting the bananas that I've picked, so I can be paid."
It's no surprise that Belafonte considered himself an activist first and an artist second. He was extremely political, campaigning for John F. Kennedy and for Lyndon B. Johnson's reelection after he succeeded Kennedy — and later opposing George W. Bush and supporting Barrack Obama and Bernie Sanders. But he is best known for his work in the Civil Rights movement, alongside his friends Sidney Poitier and Martin Luther King Jr. He financed King's activism, organized the Freedom March on Washington where King delivered the I Have a Dream speech, and he bailed King out of jail during the 1963 Birmingham campaign, which was when his famous Letter from a Birmingham Jail was penned. He later organized "We Are the World," performed at Live Aid, was a UNICEF goodwill ambassador, and campaigned to cure AIDS and raise awareness of prostate cancer, among other actions.
Somehow, he also found time to act, and a few of his films were bookish. His first movie, 1953's Bright Road, was adapted from "See How They Run" by Mary Elizabeth Vroman and starred Dorothy Dandridge and a mostly Black cast. In 1970 he starred with Zero Mostel and Gloria Foster in The Angel Levine, based on a short story by Bernard Malamud. He appeared in 1992's The Player, starring Tim Robbins and based on the book The Player by Michael Tolkin. And, in his final screen role, he appeared in BlacKkKlansman in 2018, based on Black Klansman by Ron Stallworth. (He also appeared in nearly everything directed by his friend Sidney Poitier.)
Belafonte is an EGOT winner. He won both a Tony and an Emmy in the 1950s for John Murray Anderson's Almanac: A Musical Harlequinade and The Revlon Revue: Tonight With Belafonte, respectively. His TV show was canceled when censors, who did not like the integrated cast, asked him to make it an all-Black show, and he refused. He has won two Grammy awards (with 11 nominations) and a non-competitive Oscar (the Academy's Governor's Award). In addition to his EGOT, he is in the Rock and Roll Hall of Fame and was the recipient of the Kennedy Center Honors.
Harry Belafonte has been married three times and has four children as well as grandchildren and great-grandchildren. He died of heart failure at age 96 on April 25, 2023. Harry Belafonte, we salute your bookish life!