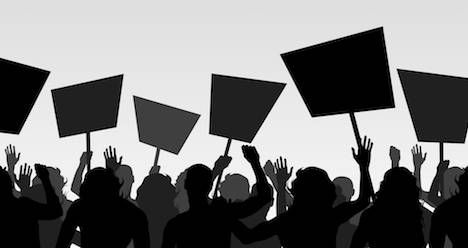 This content contains affiliate links. When you buy through these links, we may earn an affiliate commission.
In recent weeks, months, and years, teenagers have been instrumental in the fight against oppression. Our children have been out there fighting against gun violence, against police brutality, against lack of access to clean water. They protest the injustices of racism, of transphobia, of homophobia, of misogyny, of ableism, of economic inequality. But too often young people aren't listened to. Too many excuses are made to ignore them. It has not gone unnoticed that it's only when white teenagers speak up that others listen. But in recent weeks folk have started listening, and consequently, more kids are being shown that they too can have a voice. Below are some teen guides to activism to nurture that activism spirit.
Activism guides and handbooks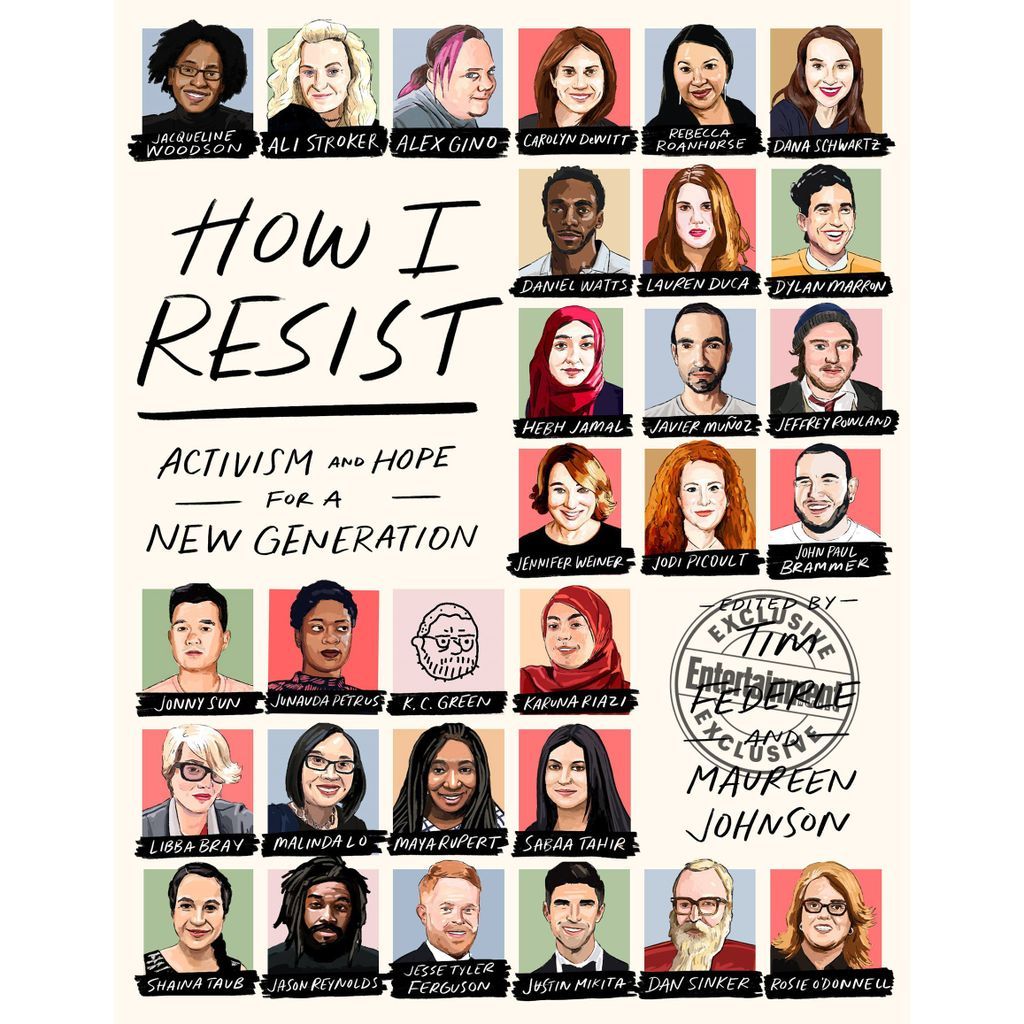 How to Resist: Turn Protest to Power
by Matthew Bolton (May 1st, 2018) is a guide to effective protest. Harnessing our passion to create change.
Edited by Tim Federle and Maureen Johnson, How I Resist: Activism and Hope for the New Generation (May 1st, 2018) is a collection of essays by YA authors to inspire activism and hope. Showing how to stand up, be heard, be the change, and not feel helpless.
A Girl's Guide to Joining the Resistance: A Feminist Handbook on Fighting For Good by Emma Rose Gray guides young feminists in starting out fighting for the cause. With interviews from many experienced activists.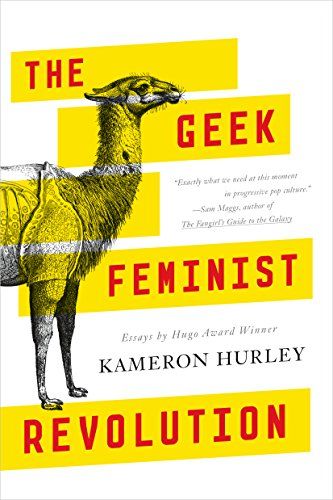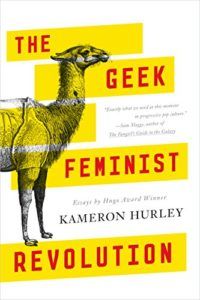 Edited by Matt Hern with contributions from many activists, Stay Solid: A Radical Handbook for Youth is an encouragement to fight for the things worth fighting for. A scrapbook-style collection of essays, explanations, and images.
The Geek Feminist Revolution is Kameron Hurley's essay collection. These words explore the depths of feminism, sexism, and how all of this intersects with geek culture.
Sam Killerman's The Social Justice Advocate's Handbook: A Guide to Gender is an accessible book on gender in all its diversity. As transgender people across the world continue to experience deep oppression, this book is a step to better understanding.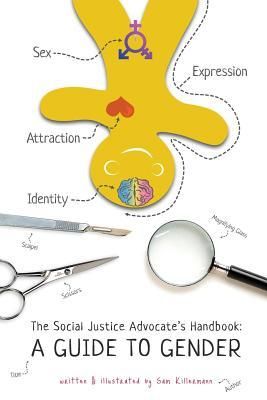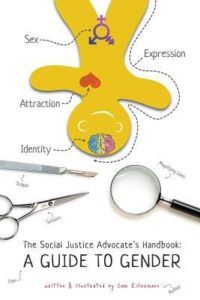 Wake, Rise, Resist: The Progressive Teen's Guide to Fighting Tyrants and A*holes by Joanna Spathis and Kerri Kennedy is a step by step guide to fighting for social justice. This book of full of actions to help feel empowered and make a difference.
Sue Turton's This Book Will (Help You) Change the World is practical and informative. Attempting to explain political systems and their flaws, guide away from fake news and other pitfalls, and teach how to disrupt the system from within or without.
General Non-Fiction & Essays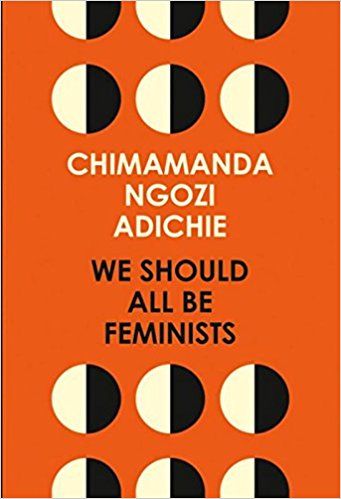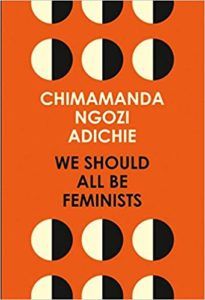 Chimamanda Ngozi Adichie's groundbreaking essay We Should All Be Feminists is a reminder of why we do the work we do. This is an examination of the realities of women's lives and what needs to happen to change things up.
Trans Liberation: Beyond Pink or Blue by celebrated transgender writer Leslie Feinberg collects thoughts on the essential connection of transgender liberation to the liberation of all.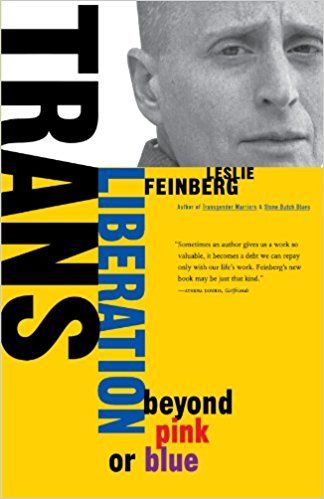 Paulo Freire's Pedagogy of the Oppressed is a classic of social justice literature. First published in Portuguese, this is a book on empowering the illiterate and impoverished. Essential reading for all of us in societies where having a permanent underclass of the underprivileged is an accepted norm.
Where Do We Go From Here: Community or Chaos is a good place to start on reading Dr. Martin Luther King Jr. Written a year before his assassination, this is a book of both visionary thinking and frustration. King's contribution to civil rights is important to learn from and to listen to his words.
Audre Lorde's Your Silence Will Not Protect You: Essays and Poems examines speaking up as an act of not only activism but self-care. Find the courage to use your voice, and to tell your truth.
The Good Immigrant edited by Nikesh Shukla is a collection of British immigrant voices. For those who've never been an immigrant, this is a place to listen and learn. For those who are, these are pages filled with solidarity.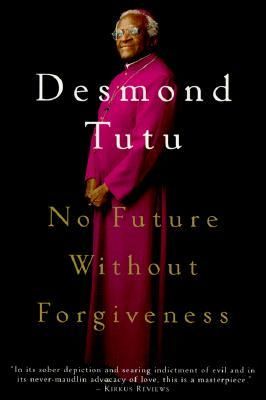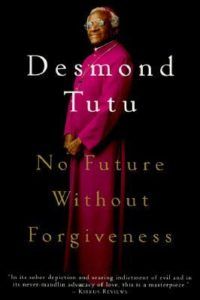 Read Rebecca Solnit's Hope in the Dark to learn how to keep hoping when despair surrounds us. Sometimes the achievements of our movements are hidden by the remaining oppression. But in exposing them there is encouragement and a push to keep going.
In No Future Without Forgiveness Archbishop Desmond Tutu draws on his work with South Africa's post-Apartheid Truth and Reconciliation Commission. Moving away from atrocity by seeking reconciliation between oppressed and oppressors was unprecedented. Archbishop Desmond's reflections here are valuable to all hoping to be free of their oppressors.
Memoirs & Journalism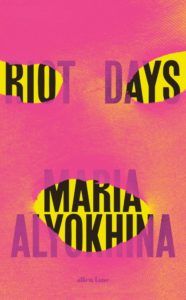 Riot Days by Pussy Riot member Maria Alyokhina accounts her time in the Russian criminal system. Arrested for protesting the authoritarian regime, this is a modern story of refusing to let tyranny win.
Anita Anand's Sophia: Princess, Suffragette, Revolutionary tells the story of Sophia Duleep Singh, a British woman born into Indian royalty. Her life was spent fighting justice in all forms- from women's suffrage to Indian independence.
My Family Divided: One Girls' Journey of Home, Loss, and Hope (July 17th, 2018) is the YA edition of Diane Guererro's 2016 memoir. The Orange is the New Black star reveals the realities of a childhood interrupted by the sudden deportation of undocumented immigrant parents.
Being Jazz is Jazz Jennings's memoir of life as a transgender teenager. Jazz and her family have been activists for transgender rights since Jazz first came out aged five.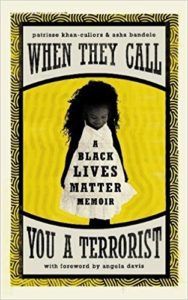 Patrisse Khan-Cullors's When They Call You a Terrorist: A Black Lives Matter memoir is essential reading for today's activists. This is a story of a movement, a cry against the horrors of institutional racism.
A three-part graphic memoir by Congressman John Lewis, March follows his role in the civil rights movement. Spanning Lewis's personal story and the wider movement this is a vivid historical record.
Long Walk to Freedom by Nelson Mandela is a groundbreaking memoir of a life of activism and the cost that brings. From spending nearly three decades in prison to presidency, this is a story of the immense power of fearless activism.
Teresa Rehman's The Mothers of Manipur speaks to the power of female activism. This is the story of women protesting naked against the rape of their daughters.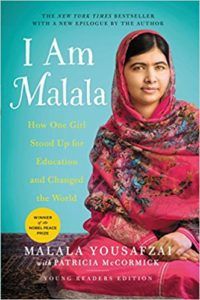 Pride: The Unlikely Story of the True Heroes of the Miner's Strike by Tim Tate is a tale of solidarity. When two diverse groups persecuted by the police—LGBTQ folk and striking miners—stand together, change can happen.
I Am Malala: The Story of the Girl Who Stood Up for Education and was Shot by the Taliban is the memoir of Nobel prize-winning youth activist Malala Yousafzai. Documenting extraordinary bravery in the fight for education and women's rights.