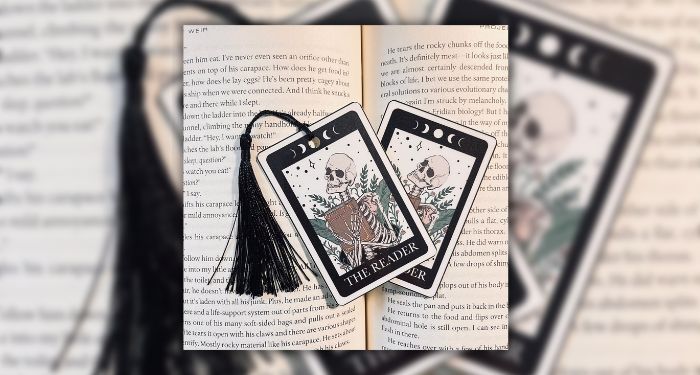 Book Fetish
Tarot-Themed Goodies You Should Get From Etsy
This content contains affiliate links. When you buy through these links, we may earn an affiliate commission.
I'm definitely the kind of person who loves tarot-themed goodies! For starters, I like the whole vibe and aesthetic. But I also love how they can remind me of a specific message I want to give myself— depending on the meaning of a card. Sometimes, I just like to share that I'm kind of witchy, too, and tarot things are great for that. Anyway, if you're like me, then you're in luck! Because I took a dive into Etsy to find tarot-themed goodies. And let me tell you, I found a lot of amazing things to share with you.
Before we jump into these tarot-themed goodies: while browsing Etsy, I found a lot of things. I decided to focus this list a bit more on things that are also bookish. The things I picked might reimagine tarot cards with book tropes or images, or they might be bookish objects like bookmarks. That's because we are in Book Riot, after all. And it's highly likely that you, Reader, are also a bookworm too.
So, without further ado, let's take a look at these 12 fun tarot-themed gifts from Etsy!
---
Those were some fun tarot-themed goodies from Etsy. We can also help you find your next tarot deck. Or you can take a dive into our Book Fetish archives for all kinds of bookish merch.