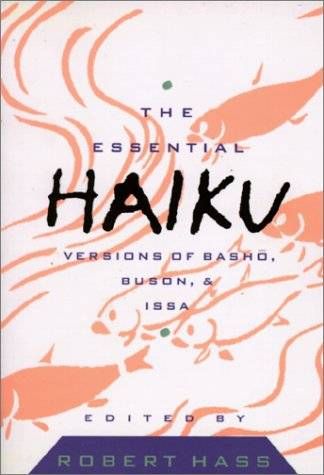 Poetry
Summer Reading Poetry: The Essential Haiku, Versions of Basho, Buson, & Issa
Summer reading should include some poetry, is what I tell myself, as a kind of a challenge, but it should not be too challenging. Perfect for the beach or the lake or the mountains is haiku. A collection worth putting in your raffia beach bag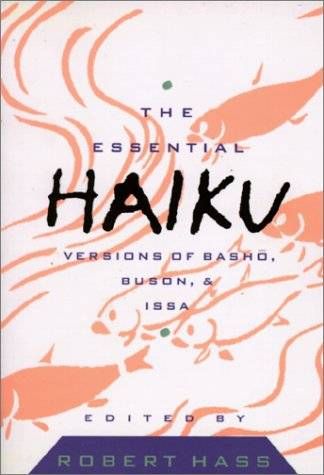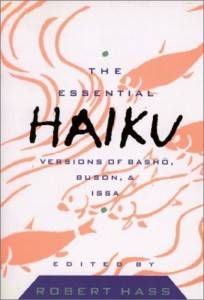 is The Essential Haiku: Versions of Basho, Buson, & Issa, edited by Robert Haas, himself a poet, and a former U.S. Poet Laureate.
Why? Three reasons. One, haikus are short, you can read one and get on with slathering your kids with sunscreen, or pulling weeds, or hoisting the sail on the yacht.
Two, haiku is seasonal, and summer is fleeting; these poems will give you words for what you may be feeling. For instance: "A petal shower/ of mountain roses/ and the sound of the rapids," and, "I don't know/ which tree it comes from, / that fragrance." Both are Basho. You'll find yourself repeating them, and having something rather profound to say at cocktail hour, at the swim-up bar. How about "A cicada shell;/ it sang itself/ utterly away."
I like not backsliding into my natural dumb bun-ness over the summer, as I lie in my hammock with a long straw emerging from my mouth and snaking into a vat of gin and tonics. Reading this book, I learned something.
Robert Hass explains the history of the form and lets the masters speak for themselves, which is extremely entertaining. Basho on poetry could be a comedian working the Borscht Belt: "Is there any good in saying everything?" And, "If you describe a green willow in the spring rain it will be excellent, but haiku needs more homely images, such as a crow picking mud snails in a rice paddy."
The deer that ate all the damn tomatoes would be a good haiku subject, as would be the mosquitoes that entered the tent. Issa writes, "I am ashamed to think my child, who is only two years old, is closer to the truth than I." Think about that as you watch your kids in the sand this summer, digging.