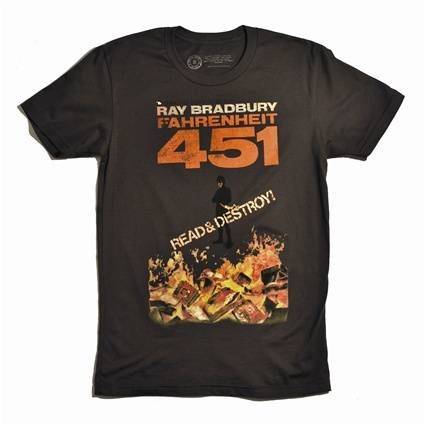 Giveaways
START HERE Giveaway: Fahrenheit 451 T-Shirt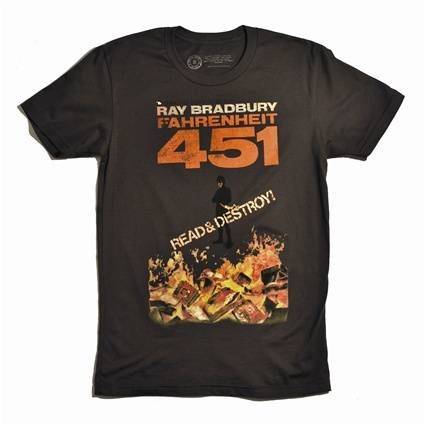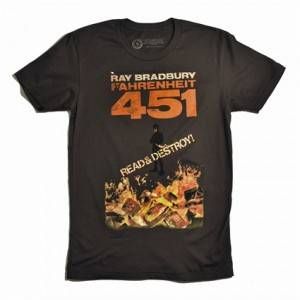 This morning, we launched our first Kickstarter campaign to publish START HERE, a book designed to help you find your way into authors you've always wanted to read but haven't, because you didn't know where to start. We're pretty excited about it, and we hope you are, too. We'd love your help getting the word out!
For the duration of the campaign, we'll be offering a series of giveaways to thank you for sharing the project with your friends and followers.
Ray Bradbury is an author we hear about readers wanting to try all the time, so we're starting with him. Want to win this awesome Fahrenheit 451 tee from Out of Print clothing? Share this link to the START HERE Kickstarter on Facebook, Twitter, or your social network of choice and leave a comment here to let us know you've done so by 11:59pm Eastern tomorrow, July 26th. We'll use random.org to select a winner.
Rock on, readers, and thanks for helping us make START HERE a reality.
NB: You don't have to back the project to be entered (but we'd sure appreciate it if you did).