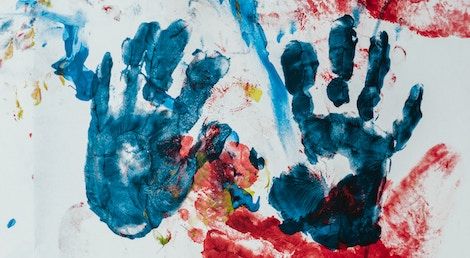 Children's
7 Satisfying Slime Books for Kids and Adults Written By Pro Slimers
This content contains affiliate links. When you buy through these links, we may earn an affiliate commission.
Slime books are the next stage of the slime craze that began taking YouTube and Instagram by storm back in 2016. Young people en masse revived the art of making slime as a hobby, but then some turned this fun DIY project into a legit business enterprise. Professional "slimers" have made money by selling their creations on Etsy, signing sponsorship deals for their YouTube channels, hosting slime conventions, and—of course—publishing slime recipe books.
To me, the coolest thing about the slime revival is that it's dominated by young entrepreneurial women. As journalist Hannah Jane Parkinson reported in The Guardian, "slime [is] a real trend, a grassroots interest, as opposed to one manufactured by Big Toy."
For that reason, all of the slime books I chose to highlight in this post were authored by real slimers—the very teens and young adults behind the trend. They've experimented with different ingredients and mix-ins to create wildly inventive slimes of different colors and textures. These DIY slime recipes go way beyond anything I made as a kid.
From the bestselling books by the internet's foremost slime celebrity to the self-published title by a young slime fanatic, here are 7 slime books to satisfy your (or your child's) obsession with the stuff.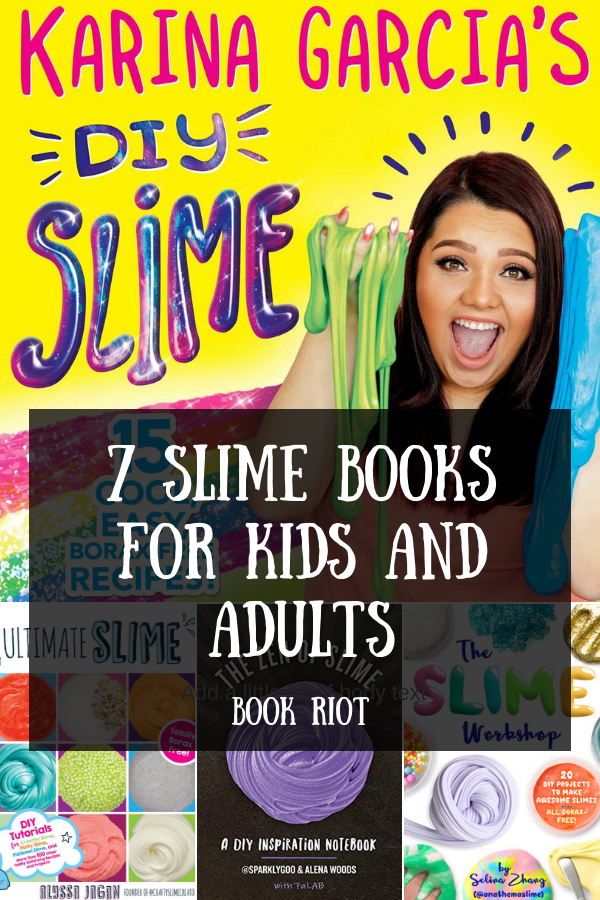 Original Slime Books from the Slime Queen Herself
People have been making slime for ages, but the recent trend has created a new brand of internet celebrity. One of the most popular celebrity slimers is Karina Garcia, who is in her mid 20s. Known as the Slime Queen, she has 8.5 million subscribers on YouTube and currently supports her entire family on sponsorship deals, according to this profile in The New York Times. Here's one of her viral slime videos, which as of the writing of this article had close to 24 million views.
Karina's slime books (yes, she's written multiple) are the most prominent on the market.
This is Karina Garcia's original slime recipe book. It provides step-by-step recipes for some of her most notable slimes, including Balloon Slime, Liquid Gold Slime, and Glow-in-the-Dark Slime. She also shares tips for how to store your creations so they stay fresh. And, because she's a YouTube personality, the book includes fun facts about her life and career as a professional slimer.
The title of the book is self-explanatory. In her follow-up slime recipe book, Karina goes beyond the basics to provide 15 new recipes for viral slime variations. These include cloud, color changing, holographic, candle, butter, and ultra crunch slimes. She even explains how to add different scents to your slimes. Best of all, these recipes all have ridiculously creative names like Teddy Bear Slime and Mermaid Dream Fishbowl Slime. This book also provides tips for aspiring professional slimers and answers the perennial FAQ: how do I get slime out of my clothes?
Most Aesthetic How to Make Slime Books
This slime recipe book celebrates how relaxing creating and playing with slime can be. Make beautiful slimes like Galaxy Goo, Jellyfish Heart, and Sea Floam. The photography and design alone make this a slime book worth owning, even if you never make anything from it. (Seriously. Peek inside those Amazon preview pages and you'll see what I mean.) Of course, the aesthetic doesn't detract from the fact that it's a perfectly functional slime recipe book. It not only tells you how to make the stuff but also explain the science behind it. The authors—who include popular slimers Prim (@sparklygoo on Instagram) and Fallon, Aspen, and Charlene Ayala (FaLAB on Etsy)—even share entrepreneurial tips about photographing, packaging, and branding your slime.
This slime recipe book appears deceptively similar to a regular cookbook, but important note: none of these slimes are edible. They just look delicious. Author Krist Yu is also a YouTuber; she uploaded videos of herself making these "culinary slimes" before compiling the recipes into a book. The result is super satisfying slime "cookbook" for adults and kids alike, with recipes inspire by breakfast, lunch, dinner, and dessert. Like The Zen of Slime, Slime Soup makes a fun coffee table art book to have around whether or not you make any of the recipes. For a sneak-peek at what you'll find inside, check out the author's website or one of her original culinary slime videos:
Slime Books from Young Slimetrepreneurs
In this how to make slime book, popular slimer Alyssa Jagan (@craftyslimecreator on Instagram) shares 100 borax-free slime recipes. They range from beginner to advanced. She also covers slime basics and explains how to experiment with adding mix-ins and colors. Armed with this knowledge, you can easily invent your own variations. Alyssa, a 16-year-old from Toronto, is an aspiring business major, reports The New York Times. When her mother told her that her DIY slime hobby was getting out of hand, Alyssa came up with a business proposal for selling it. Her mother agreed it would be a good learning opportunity for a budding entrepreneur, and she helped Alyssa open her Etsy shop in 2016. Alyssa's slime recipe book followed in late 2017, another savvy business move by this slime mogul.
Learn how to make fishbowl slime, unicorn slime, fluffy slime, and more with this slime recipe book by Selina Zhang. Unfortunately, Selina's slime shop and Instagram account (@anathemaslime) are not longer active. Still, this former slimetrepreneur's legacy lives on through this helpful how to make slime book. With 20 inventive recipes and troubleshooting tips, it's the perfect beginner's guide.
Heléna Macalino is a young slime fanatic. She used to save her money to buy Aaron's Thinking Putty before she learned how to make her own. The 33 recipes in this book are the result of her discoveries and subsequent inventions. I find this self-published slime recipe book particularly endearing because it was written for kids by a kid. Helena's mom took the photos, but the author's earnestness and entrepreneurial spirit comes through in the writing, design, and layout. It's the kind of creative project I would have been all over as a kid and really gets to the heart of slime as a grassroots movement. Plus, Heléna includes five recipes for edible slime, so she's clearly taking things to the next level.
For more fun DIY activity books for kids, check out: Get Crafty: 10 Excellent Arts and Crafts Books for Kids and Adults.