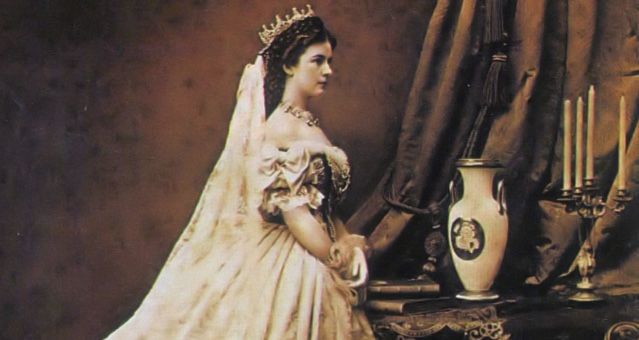 This content contains affiliate links. When you buy through these links, we may earn an affiliate commission.
Recently, I visited Vienna on my holidays. I had heard about Sisi, empress of Austria, when I was younger, when I was about 8 years old, in fact. In this visit to the capital of Austria, I had the opportunity to learn about this empress, and I was absolutely smitten with her story. I went on to find out more about her and came across a few books I fully intend on reading.
Firstly, what I found out was that the historical novels focus on the fairytale version of Sisi. On the other hand, the nonfiction books shed a not so positive and flattering light on the Empress. Either way, with all of her qualities and flaws, I truly believe one thing: Sisi was a restless soul who had the misfortune of living in the wrong era.
Historical Novels About Sisi
I bought this book at the gift shop in Schönbrunn Palace. I started reading it on the same day, and I loved every inch of it. In terms of historical facts, it's very accurate. Pataki knew well how to combine truth with fiction, and if you want to learn more about Sisi's life allied to a bit of romance, this is ideal.
You may know Daisy Goodwin from the TV series Victoria, but she is also the author of the bestselling novel The American Heiress. The Fortune Hunter is another bestseller under her wing. In this novel, the year is 1875 and Sisi, Empress of Austria, is a strong, independent woman who feels unhappy and trapped in the Hapsburg Court and is looking for some excitement. This excitement comes in the form of Captain Bay Middleton, the only man in Europe who can outride her on a horse and who is ten years younger. The recipe is in for romance.
In In a Gilded Cage, Susan Appleyard tells the story of Elisabeth of Austria's difficult life, but focuses on the historic part of Hungary. Sisi felt close to this country and she was a known advocate for its independence within the Austrian Empire. In this mission to give Hungary some kind of independence, Sisi was rumored to have a lover, Count Andrassy. Despite being impossible to confirm such information, many authors explore this potential relationship, and Appleyard does so in her novel.
Portrait of an Empress: A Novel of Elisabeth of Austria by Lucas Zandberg
Lucas Zandberg is a Dutch historical novelist. In this book, he also offers a vivid perspective of Sisi's real, challenging life. How, at only 16 years old, Elisabeth is married to her cousin Franz and is suddenly crowned Empress of Austria. Early on, it shows that this freedom-loving, liberally raised girl is not suited to Vienna's old fashioned court life. In terms of fiction, the synopsis does not tell us much. Yet, it is a portrayal of one of the most fascinating women in Royal History.
Nonfiction About Sisi
Probably the most complete biography on Elisabeth of Austria out there. Brigitte Hamann meticulously describes Sisi's life from her childhood to the moment of her death. Here, the fairytale view often taken about her is dismantled. The author gives us her own opinion and also an impartial portrayal of Elisabeth, always backed up with footnotes and thorough research. We access the positive traits but also the negative ones about Sisi's character, so readers can make their own judgement.
This book focuses on Elisabeth's death and from it explores how this event created the myth and the icon of Sisi, which she cultivated throughout her lifetime. In fact, we now know Elisabeth was an emotional, troubled, and often misunderstood person – her unconventional lifestyle helped create her legend. But how exactly did it arise? And how much resemblance did it have to the historical Elisabeth? Katrin Unterreiner, as the historian who organized the Sisi-Museum exhibition in Vienna, explores these questions and offers new resources on Elisabeth's life.
Joan Haslip, like Brigitte Hamann, shatters the fairytale perspective we may have on Sisi. She relies on facts and research to tell the story of Elisabeth's life and relate how complex her character was. After all, she was a restless soul constantly looking for happiness and purpose, without ever finding it. Despite the more negative notes on the historical figure, the author tries to excuse Sisi – after all, we are all humans.
---
Author's Note: This list reflects the dearth of books about Sisi by authors of color.