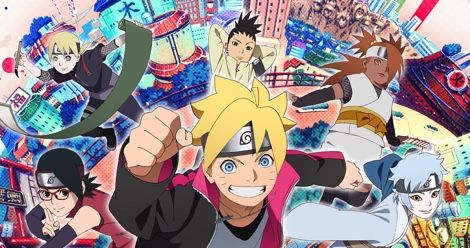 Comics Newsletter
Manga One Click Away: Why Shonen Jump's Announcement is a Game Changer
Shonen Jump has possibly changed the manga distribution game. The company posted to Twitter about releasing their manga chapter by chapter, online, starting December 17. Specifically, according to their announcement, they will release "FREE chapters of One Piece, My Hero Academia, Boruto, Dragon Ball Super and many more!" weekly, the same days that Japanese releases of the chapters come out and promise new series. A premium version of the subscription for $1.99 a month will allow readers to access digital archives, as well as more content.
It's a new Shonen Jump! Check out this video from Hisashi SASAKI about our future!

More info: https://t.co/471b7MetV2 pic.twitter.com/pWWIQVzuXr

— Shonen Jump (@shonenjump) December 7, 2018
This is huge. There are currently three ways for Westerners to read translated manga: obtain the tankoubon or volumes that collect chapters from bookstores; check them out from the library; or read fan-translations, aka scanlations, online. Scanlations can work when mangas don't have an official translation due to scheduling or licensing issues, such as with Naoko Takeuchi's sadly cancelled PQ Angels, or the U.S. doesn't receive the volumes soon enough.
The problem is that scanlations count as pirated material when the States does have the license for distribution, especially with Viz Media, Shonen Jump's parent company, having an American division. There is less incentive to purchase the volumes if you can access the chapters individually.
The Shonen Jump change will ideally eliminate the need for scanlations of licensed work, and thus reduce the piracy issue. Westerners will also have access to manga at their fingertips, and I can recommend more releases to you lovely readers. This also will reduce the wait for manga volumes, and allow Viz Media to blossom here in the States.
I know what I'll be checking December 17, and hope to find more manga to recommend!