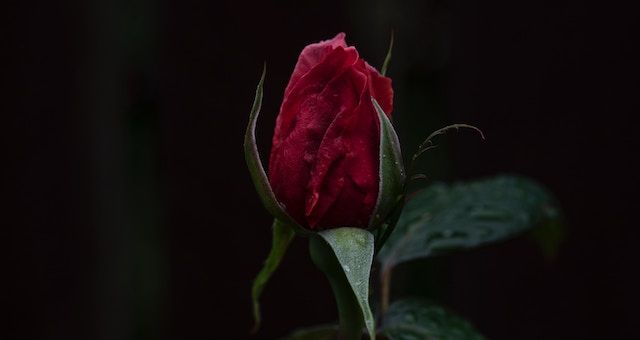 Lists
15 Shifter Romance Books to Read Under the Full Moon
This content contains affiliate links. When you buy through these links, we may earn an affiliate commission.
Maybe you prefer a little purring with your romance. Or perhaps you enjoy some sensual scenes that are…shall we say…heightened…at a full moon. Look no further, my growling readers, because this is a list of shifter romance books.
For those new to shifter romance, this category falls under the larger umbrella of paranormal romance, in which the love interests—either one or both of the main pair—can shift into another form, be it an animal or mythological creature.
A Brief Note on "Mates"
Shifter romance books can be problematic for some readers, and for good reason. Some of the titles listed below dabble with that you-were-destined-for-me pairing, using the common shifter romance term "mate." I much prefer when stories use mate as just another term for consensual partner—albeit sometimes with a strong, magic bond—rather than someone surrendering, or being forced to surrender, to fate. I tried to include mostly books that fit this preference, though forewarning: there may be some that toe the line.
Cat Shifter Romance Books
Magic Bites (Kate Daniels #1) by Ilona Andrews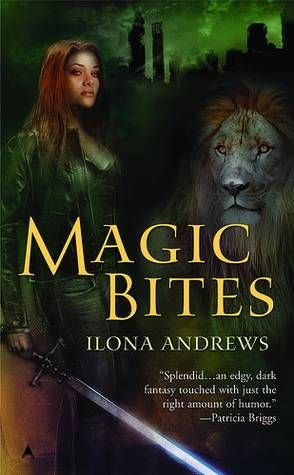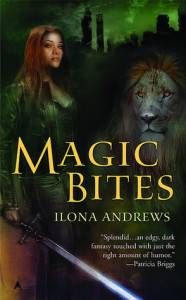 Magic Bites is the first book in an expansive universe (with ten books in the series, in addition to spin-off novels and novellas) that takes place in a magical, dystopian Atlanta. The series revolves around Kate Daniels, who is powerful in blood magic, a wisecracking sword fighter, and a bit of a mystery to her peers. Throughout the series, Kate takes on investigations and epic battles, often teaming up with Curran Lennart, aka The Beast Lord (*bangs pots and pans* HE TURNS INTO A GIANT LION). Curran leads the Pack, a large group of shapeshifters of multiple species. If you like a lot of action-packed fighting, whodunit-type mystery, and witty dialogue, this is a great series to dive into.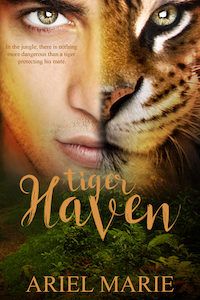 Do you like your shifter romance to be filled with those who fight animal poachers AND the Russian mafia? Look no further, dear readers, because Tiger Haven is in your wheelhouse. The story revolves around biologist Dr. Charlee Black, who goes to a national park to prevent tigers from going extinct at the hands of poachers. She meets Weston Ragovac, a billionaire tiger shifter, who is sworn to protect the survival of his kin. As this post suggests, romance ensues! MEANWHILE, the Russian mafia is making bank off of the skin and bones of poached tiger, and decide to put a hit on Charlee in order to stop her preservation work. Mob ties? Tiger shifter with royal blood? Is your mind blown yet?
Taming the Beast (Credence Curse #2.5) by Sedona Venez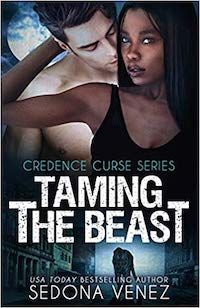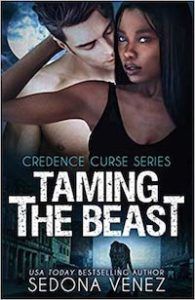 Taming the Beast is part of the Credence Curse shifter romance series, consisting of four books. Each book centers a different pair. If you are looking for a series to start but want to avoid something as sprawling as Kate Daniels, Credence Curse is great choice. Taming the Beast is in the middle of the series, featuring Hope Pippa and tiger-shifter Elijah Beastie and I'M SORRY BUT ISN'T THAT THE BEST SHIFTER NAME EVER?! *Cough* To continue: Hope Pippa has sworn off love. This curvy dancer avoids intimacy at all costs to protect herself from getting hurt again. However, when Elijah Beastie meets Hope, he knows she's the one for him. Elijah thinks Hope is his mate and goes for broke in an effort to capture Hope's heart and keep her safe.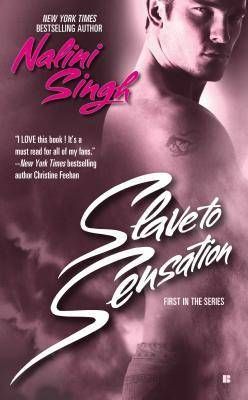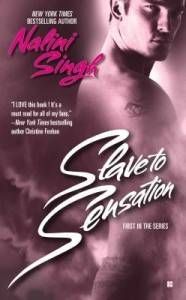 There are 18 books listed for this popular shifter romance series, so if you're looking for a new universe in which to set up shop for a while, begin with Slave to Sensation. The book opens with Sascha Duncan, a psychic, who is supposed to have no emotions. Lucas Hunter, a leopard shifter and leader of the DarkRiver changeling pack, is intrigued by Sascha, and seeks to put her ice-cold demeanor to the test. The two team up to investigate a series of changeling murders. A psy and changeling pair is no easy feat, with the two races being on the verge of all-out war. Singh is a masterful world builder, and this first book will no doubt have you panting for more.
Wolf Shifter Romance Books
Cry Wolf (Alpha & Omega #1) by Patricia Briggs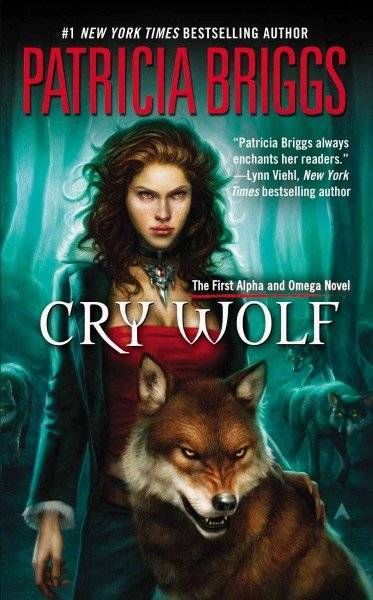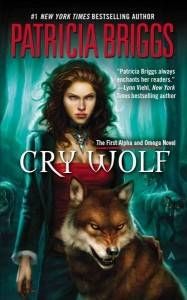 Patricia Briggs abundantly uses werewolves in her famous Mercy Thompson series, and the Alpha & Omega series often intertwines with Mercy Thompson's world and over-arching conflicts. The main pair in Cry Wolf are both werewolves. It tells the story of Anna, a rare and valued Omega wolf, and Charles, the feared enforcer and son of the leader of the North American werewolves. Anna comes from an extremely traumatic life as an often-abused member of the pack that took her. When Charles meets her, he knows she's his mate, but Anna doesn't trust dominant males. The series starts with the pair embarking on a search for a rogue wolf powerful in dark magic.
Soulless (Parasol Protectorate #1) by Gail Carriger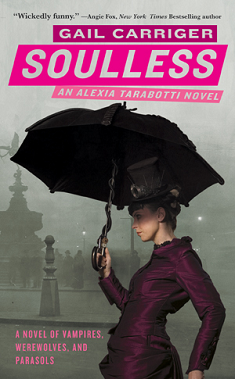 Looking for a historical shifter romance to check all your boxes? Not only is the Parasol Protectorate a popular series but it's also just great fun. Think Downton Abbey but with sexy werewolves, I mean come ON. Alexia Tarabotti has no soul, is a spinster, and the first book in this five-book series begins with her being attacked by a vampire. How rude! But fret not, she kills said vampire, causing Queen Victoria to send a very handsome Lord Maccon (a werewolf) to investigate the incident. Wit! Proper steamy etiquette! Wait, you don't think etiquette can be steamy? Darlings, I beg to differ.
Dragon Shifter Romance Books
Dragon Bound (Elder Races #1) by Thea Harrison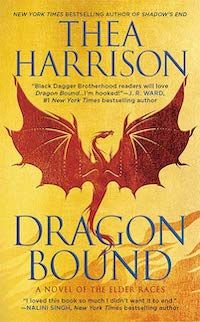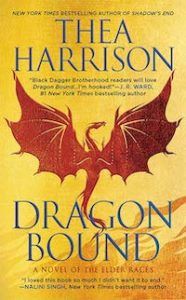 The Elder Races series will check almost every box in the mythology handbook: Dragons, gryphons, harpies, vampires, elves, and thunderbirds all take the stage in this world. Dragon Bound centers on Pia Giovanni, a thief who steals a penny from the hoard of Dragos (I mean, the name says it all) Culebre, the leader of the Wyr demesne, dragon shifter, and powerful billionaire. Dragos is infuriated yet intrigued by the thief who is able to outwit him. Most books in this series center on a different pair in this world, but Pia and Dragos have an over-arching storyline in the series, as well as a handful of spin-off novellas.
Dead Sexy Dragon (Dragon Heat #1) by Lolita Lopez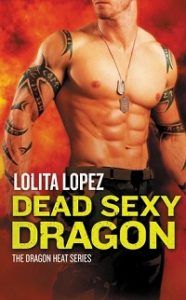 Lolita Lopez has a handful of books in her Dragon Heat series, all with various and delicious lusty dragon titles. The first book features Cora Cardenas, who's in deep trouble and has to seek help from her dead brother's friend Stig Wyvern. This puts Stig in a bit of a pickle: he's a dragon shifter about to enter his mating phase, and now he has Cora—who he's been attracted to for quite some time—in his house. Stig is torn between getting Cora out of his life or wooing her into his bed. Cora finds him equally tempting, and whew, the sexual tension is palpable.
Within the Flames (Dirk & Steele #11) by Marjorie M. Liu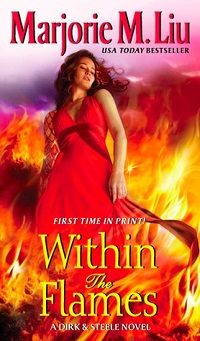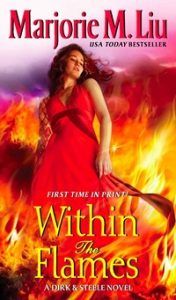 Although the 11th book in the famous Dirk & Steele series, many readers claim that this can be read as a stand-alone or out of order with the rest of the series. Lyssa is the last of her shape-shifting kind, and she's on the run. Eddie is a pyrokinetic working for Dirk & Steele and is sent to protect Lyssa. Both have a penchant for fire and come from traumatic pasts. As such, they're magnets to each other. This is such a refreshing take on shifter romance, and look at that empowering cover! For fans of Liu's Monstress comics, this is a great way to crossover into her paranormal romance series.
Bear Shifter Romance Books
Hot & Badgered (Honey Badger Chronicles #1) by Shelly Laurenston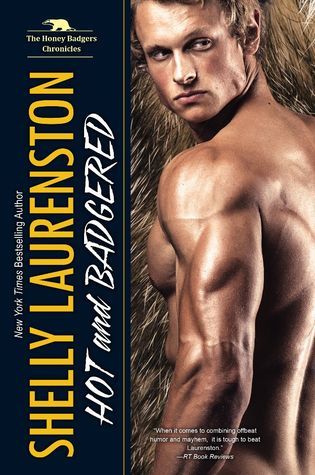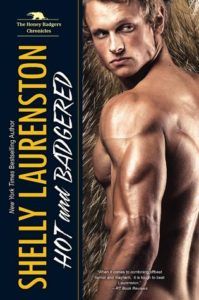 Hot & Badgered is off the beaten path of the usual dragon, wolf, and cat shifter variety. The two lovers in this book are both shifters: a honey badger and a grizzly bear. An unlikely pair, no? Yet so fuzzy. Grizzly-shifter Berg Dunn meets Charlie Taylor-MacKilligan after she literally falls onto his hotel balcony, chased by heavily armored soldiers. Charlie is a honey badger shifter on the run with her sisters, who are also honey badger shifters. They meet up with Berg again, and he takes the sisters to safety among his family of bear shifters. It's a wild ride and full of humor to boot.
Gay Shifter Romance Books
Change of Heart (Change of Heart #1) by Mary Calmes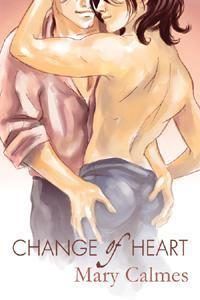 Are you looking for all the right tropes in your shifter romance? Then I give you the seductive and "aww"-inspiring Change of Heart. Jin Rayne, a were-panther, wants nothing to do with his past. He was betrayed by his own tribe for being a reah: someone destined to mate with a tribe leader. But according to Jin's former tribe, they're not supposed to be male. Or gay. Jin's goal to avoid mating and love at all costs is shot to hell when he moves to a new city and meets the leader of a local were-tribe, Logan Church. Jin fears that Logan is the love of his life, and therefore his mate. He's afraid of what that means in regards to his past, but Logan needs Jin in more ways than one.
Strength of the Pack (The Tameness of the Wolf #1) by
Kendall McKenna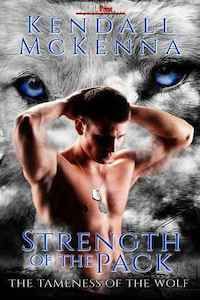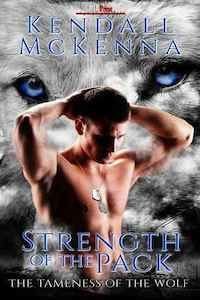 Strength of the Pack is the first in a four book series of military m/m werewolf romances. It is a gripping, action-packed (both in battles and love scenes) shifter romance between a Marine werewolf and his commander. Sergeant Noah Hammond is the Marine Corps' True Alpha werewolf, and he's assigned to Lieutenant Lucas Young's platoon. Lucas struggles against the attraction and emotional bond between them, yet during their deployment to Afghanistan, their bond and power grows as they survive dangerous combat and ambushes.
Wolf's Whisper (My Winter Wolf #1) by Arizona Tape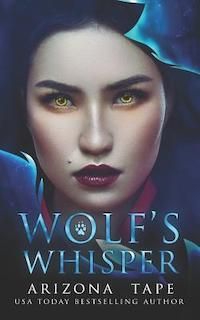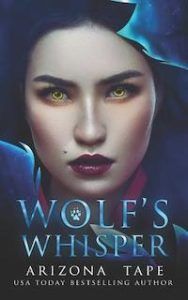 Looking for a love triangle in your shifter romance? Arizona Tape has you covered. Wolf's Whisper is the first in a lesbian paranormal series that follows Akira, a wolf-shifter on the prowl for a sacred stone. Instead, she finds not one but TWO (!!) soulmates: Ashleigh and Aspen. Akira wants Ashleigh, but Aspen won't give up without some scheming of her own. Hot damn, the drama abounds!
YA Shifter Romance Books
Shiver (The Wolves of Mercy Falls #1) by Maggie Stiefvater
YA fantasy romance is packed with shifters, and I wanted to include at least one for this list, especially for readers who are looking for less explicit scenes in their shifter romance.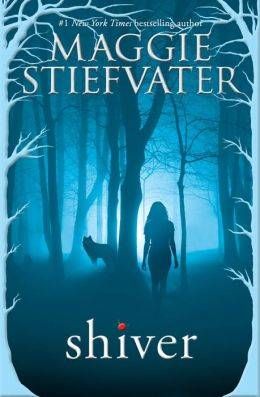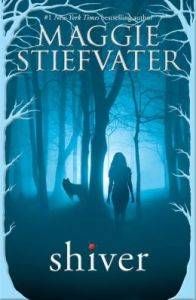 I could think of no better example for a YA shifter romance than Maggie Stiefvater's incredible and original series. During the winter, Sam is a wolf a part of the pack. A girl watches him from her house near the woods. In the summer, for a few months, Sam is able to become human. Grace has watched the yellow-eyed wolf behind her house for years, and when she meets a boy with the same eyes, she knows he must be her wolf. But will they be able to stay together before winter comes again?
The Gathering (Darkness Rising #1)
by

Kelley Armstrong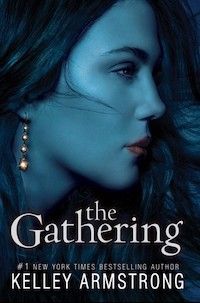 The Gathering is an interesting shifter romance with a novel premise: Sixteen-year-old Maya has a birth mark on her hip in the shape of paw. Other than that, there's not much she knows about her past. Yet strange events begin to occur in the little medical research community on Vancouver Island. Animals are approaching Maya, and it seems her best friends has some interesting abilities as well. Mix those mysteries with the secrets of Maya's biological parents and the arrival of a sexy, new boy in town, and you have a recipe for a heart-pounding page-turner of a book.
---
With the above variety, surely you'll be able to find a shifter romance to strike your fancy or entice your inner beastie. However, if you're looking for a more specified list of books, check out our expansive dragon shifter romance list and werewolf romance list.