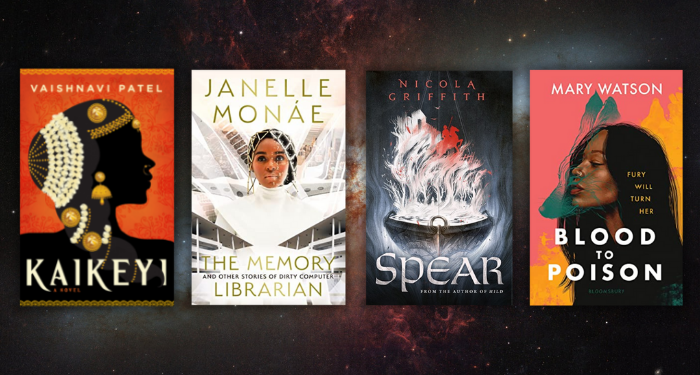 Lists
12 of the Most Anticipated Science Fiction/Fantasy Books Out In April
This content contains affiliate links. When you buy through these links, we may earn an affiliate commission.
Sometimes it's hard to be organized. Every year I start with the intention of keeping track of new releases. And every month I forget what's coming out that month. Now, some of this is not my fault! It's not uncommon for publishers to move dates around, especially when it comes to books towards the end of the year. And so, despite my best efforts, I can never keep close track of the books coming out throughout the year that I'm excited about.
If you're anything like me, you know the struggle. There are so many amazing books and if you don't preorder, or get on the waitlist at the library right away, it can be easy to let some slip past. So I've started planning not on a yearly reading timeline, but on a monthly one.
So, now that it's April, it's time to look at the incredible books that are coming out this month. My personal favorite genres are science fiction and fantasy, which is what this list is full of.
If you are looking for even more books coming out in April in other genres never fear! There are more lists to read through to help grow your TBR. But for now, let's look at some of the incredible science fiction and fantasy that's coming out this month.
---
All these books and we're only a third of the way through the year! Keep checking in every month for the fantastic releases still to come.