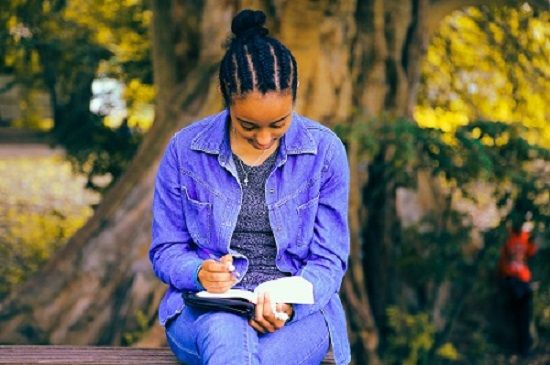 Newsletter 1
14 SF/F Books That Don't Contain Sexual Violence Against Women
This content contains affiliate links. When you buy through these links, we may earn an affiliate commission.
With the announcement of the Staunch Prize and the continued news from the #MeToo movement, there's been a lot of chatter around the various Book Riot water coolers about sexual violence in books. Whether they handle it well or not, there are tons of titles out there that include sexual assault as a plot point. Happily for those who want a break, there are plenty that don't! We had an epic round of "recommend a book" in the Insiders sci-fi/fantasy channel on this very topic. So, with thanks to the Insiders, here are 14 SF/F books I've read and loved that don't contain sexual violence against women.
Please note: many of these contain other types of violence.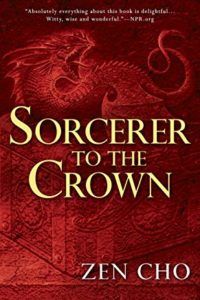 A more diverse, more light-hearted (and way less footnoted) comp to Jonathan Strange and Mr. Norrell, you should pick this up if: English Magic is your bag; you love Historical Ladies Doing It For Themselves; you have always wanted a magical familiar. And if you really, really, really need something delightful and distracting, I cannot recommend a better fantasy novel. The only caveat I have, so that you can't say I didn't warn you, is that it's the first in a series and the next book isn't out yet. Read it anyway!
Sophie Hatmaker is the oldest sister of three, which means (according to all the fables) that her life must therefore be boring and quiet. So quiet that when she's cursed by a wicked sorceress, she finds herself turned into an old woman. What better time to have an adventure? Sophie decides to chase off the Wizard Howl, who has a reputation for breaking girls' hearts. This is my rainy-day book, my sick-in-bed book, my hide-from-the-world book. It's the literary equivalent of chicken soup, a steaming mug of hot tea, warm cocoa in front of the fire, and I love it with the fire of a thousand fire demons.
Sunshine by Robin McKinley
Why is this my favorite vampire novel? Let me count the ways.
The world-building: it takes place in a tweaked version of our own present. Magic is real, humanity lives side by side (albeit not peacefully) with demons and vampires and sprites and whatnot, and all our main character Rae wants to do is make cinnamon rolls for her family's coffeehouse. Having a main character who not only excels at but loves her mundane, non-magical job is such a delight! Plus the bakery scenes always leave me drooling.
The cast of characters: The story is first-person and therefore sticks close to Rae, but the supporting characters get a (wonderful) load of page-time. From her unlikely vampire ally Constantine to her biker boyfriend Mel to her stepdad Charlie to the coffeehouse regulars, you can see how her social world works and exactly how disruptive getting kidnapped by a bunch of vampires is.
The Tensorate novellas by JY Yang
Following the adventures of twins Akeha and Mokoya, children of the ruthless and conniving Protector, the books introduce us to a world where magic and steam technology mix. Mokoya was born with prophetic gifts but, like Cassandra of Troy, she finds that they don't make her life any better. Akeha, always in her shadow, finds that he has to develop his own ways to see the world. The Black Tides of Heaven follows them as children and then Akeha's entrance into political rebellion, while The Red Threads of Fortune follows Mokoya in adulthood after a terrible accident kills her young daughter. I cannot get enough of the world-building in these!
Meet Joe Spork. He's the son of a con-man who just wants to be left in peace to repair clocks. But you don't get much peace and quiet when you accidentally turn on a doomsday device. Then there's Edie Bannister, an octogenarian retired super-spy who discovers that she might have to save the world one more time. This book includes a steampunk submarine, a diabolical dictator, a manufacturing cult, an underground network of mobsters, and so much more. It's fun and a little heart-breaking, both.
In Gailey's alternate 1890s America, the U.S. government has imported hippos for ranching. Which sounds great in theory, until they start to escape, turn feral, and murderously infest Louisiana. Enter Winslow Houndstooth, former hippo rancher and mercenary for hire. Houndstooth receives a contract to rid the bayou of its giant violent pests, and puts together a crew to get the job done. The crew includes, for reasons only Houndstooth knows at the beginning, the expert thief Regina "Archie" Archambault, knife expert Adelia Reyes, demolitions expert Hero, and requisite patsy Cal. Of course, nothing goes to plan. Revenge, love, and bribery all complicate the situation. People get eaten by hippos, stabbed, blown up, you name it. This is a gloriously fun, inclusive, queer, "Weird West" frontier romp—and it's just the first in the series.
Sunny is twelve and is feeling like an outcast. She was born in New York, has moved to Nigeria with her family, and is an albino, so the transition hasn't been easy on any level. Then one day, she discovers that not only does she have supernatural powers, but there are other kids her age who have them—and they're going to help her learn how to use them. Just in time, too; a horrible villain is kidnapping and maiming children, and may have even worse plans up his sleeve. Folks have referred to this as "a Nigerian Harry Potter" and they're not wrong.
This is a time traveling-historian cozy mystery, and for some of you that will be more than enough to go on. For the rest of you: this novel follows contemporary historian Ned Henry, who is sent on a mission to Victorian England to retrieve an important cathedral artifact. Unfortunately, Henry has no idea what he's supposed to be doing. Fortunately there's already a historian in the past who's supposed to help him. Except he's not sure who it is…So many hijinks ensue!
My Lady Jane by Cynthia Hand, Brodi Ashton, and Jodi Meadows
Ever wondered what would have happened if Jane Grey wasn't actually beheaded, and if the schism of her time was actually about people who turned into animals versus people who didn't? Me neither! But this delightful book takes that premise and runs with it. Jane is married off to Gifford, who can turn into a horse, and that's just the beginning of the adventure. It's funny, it's silly, it's got a fair few romances, and I loved it.
With the intergalactic politics, pronoun fluidity, and queer/nonbinary characters I've enjoyed in Ann Leckie's previous books, Provenance is also a comedic, much more light-hearted take on the space opera. Ingray, our occasionally careless and ultimately clever heroine, has been competing with her sibling for their adopted mother's regard—and, eventually, her job—for most of her life. Her latest attempt in family one-upmanship sends her to a trade planet where she hires contractors to break a smuggler out of prison, in an attempt to retrieve the famous historical artifacts that they stole. Nothing from this point on goes as planned. There are aliens, gun battles, mechanical spiders, family squabbles, intergalactic treaties, and a murder mystery, as well as a pointed look at the way we invest meaning into objects. There's also a couple love stories and some shenanigans with shoes. Did I mention it's really funny?
In a future version of our world, micro-democracy is the primary governance of the day. With elections called by Information (think of a Google/Facebook hybrid), each centenal of 100,000 people can pick from a menu of various governments. This system is, of course, not without its problems. Someone is out to mess with the next election, and we have a ringside seat to the showdown. In Null States, it's been almost two years since the election debacle, and Information mostly has things settled. But what should be a simple assignment in shepherding a government into micro-democracy puts one of our characters, Roz, squarely in the middle of an assassination and strange local tensions, and that's just the tip of the iceberg. For thriller fans who also like data-crunching and contemplating the overlap of technology and international politics.
Patricia and Laurence are two odd kids who bonded over their outsider status. Patricia believes she has magic, and Laurence spends all his time programming his home-built AI. They were best friends—until suddenly, they weren't. Decades later they reconnect—just in time for the apocalypse. If you like your science fiction with a side of fantasy, this one's for you.
This is the Le Guin novel I've reread the most often. George Orr exists in a future Portland of pollution and poverty, but his real problem is that he's afraid to sleep—he believes that his dreams can change the world around him. When he comes under the supervision of a domineering psychiatrist, things get…well, really weird! This is a beautiful and surreal book I've returned to again and again and again.
What if the original inhabitants of the Belgian Congo had had better technology? That's the premise Shawl started with for this steampunk rewrite of one of the worst human rights disasters in history. Jumping from character to character and covering decades of alternate history, this is an epic undertaking—and a successful one. King Leopold of Belgium is still the worst, and the protagonists have to deal with not only colonial violence, but the internal politics and machinations of several (occasionally competing, occasionally cooperative) groups—idealistic British Socialists, immigrant worker populations, escaped American slaves, as well as the native African peoples. Host to a plethora of voices, Everfair is both a page-turner and food for thought.
Editor's note: Jade City by Fonda Lee was initially erroneously included on this list and has been removed.
Got a favorite not on this list? Share it in the comments!