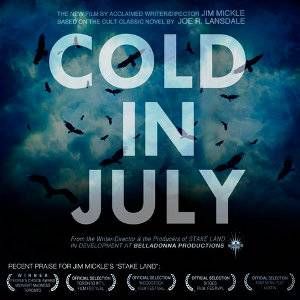 Pop Culture
See Michael C. Hall in the First Trailer for Joe Lansdale's COLD IN JULY
This content contains affiliate links. When you buy through these links, we may earn an affiliate commission.
The adaptation of Joe Lansdale's thriller Cold in July hits theaters in May, and here is the first trailer.
Cold in July tells the story of Richard Dane, who shoots and kills an intruder in his house. The police tell him that the intruder was a known felon and that he did the right thing.
But of course, things are not as they seem…
[youtube=https://www.youtube.com/watch?v=UO63ccU6ce0&w=640&h=385]
The book gets a lot of praise on Amazon, and anything with Dexter's Michael C. Hall in it is bound to be good.