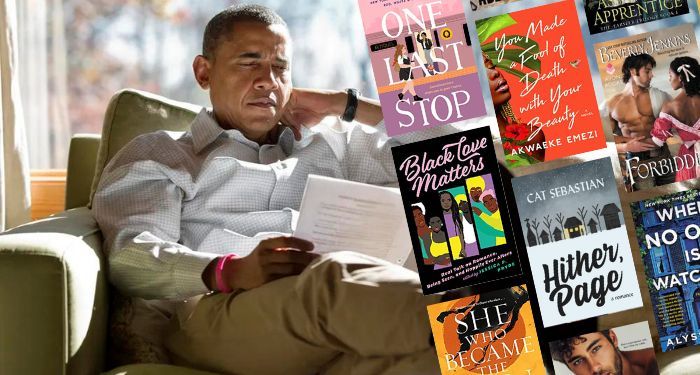 Lists
10 Romance Recs for Barack Obama
This content contains affiliate links. When you buy through these links, we may earn an affiliate commission.
Former President Barack Obama released his 2022 Summer Reading List last month, and as usual it's a fascinating list. He reads diversely in author, genre, and topic, and chooses a variety of well-known and lesser-known books. One thing he does not seem to read (or at least to recommend) is romance.
Now, I get it. The man is still recovering from once wearing a beige suit; there's no way he's going to recommend "smut;" but let's just say he was willing to read some romance titles. What books would he read? Well, I have no idea, but I do have some suggestions for him. Romance is my most-read genre, so I feel supremely qualified to make these recommendations. (I feel like a fraud, and am grateful that the President will probably never see this.)
I didn't try to match the romances to his reading list one-to-one , but I did make an effort to find a commonality, so I started with his list and thought about elements of each book that appear in romances, and then chose a romance to match those elements. Ultimately, some ended up being one-to-one recs, while others are a bit more general.
Mr. President, I hope you enjoy these smut romance recs!