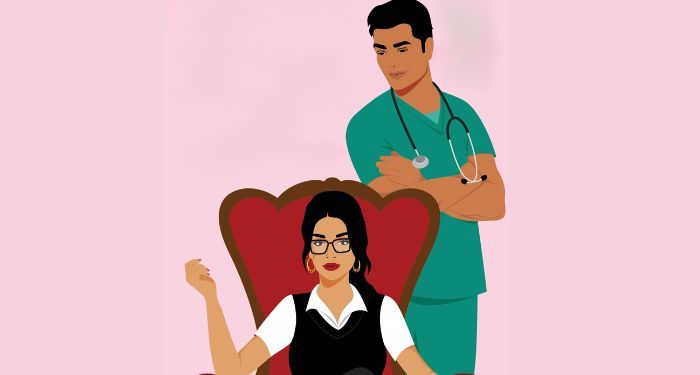 Romance/Erotica
8 Fabulous Romance Books with Doctors and Other Healthcare Professionals
This content contains affiliate links. When you buy through these links, we may earn an affiliate commission.
Going to the doctor is nerve wracking. Moving from one waiting room to another, deliberating over answers to difficult questions (how many drinks a week do I actually have?), sitting in the exam room in silence, alone, just waiting for a stranger to come ask you even more difficult questions. I do not want a hot doctor in these situations. I'm already nervous enough! I don't need to add hot doctor stress to my already increased blood pressure. I can feel my temperature rising as a blush climbs my face. The data my body gives a hot doctor is unreliable. But reading about hot doctors? Now that's something I definitely want. Gimme romance books with doctors.
It's like this for so many situations in romance, which is one of the things I love about the genre most. When a werewolf growls "mine" upon seeing his mate, when there's only one bed available, when a grumpy hero hates everyone but his partner, my heart swoons. But let someone growl "mine" to me? Dumped immediately. Going somewhere with only one bed is my IRL nightmare. A man who hates everyone but me is the reddest flag.
In the spirit of the genre, I've found eight romance books with doctors to increase your blood pressure. Reading these might raise your temperature, but in a way that's hot, literally.
If you liked the books on this list, you should check out science fiction romance books and dark academia romance books.