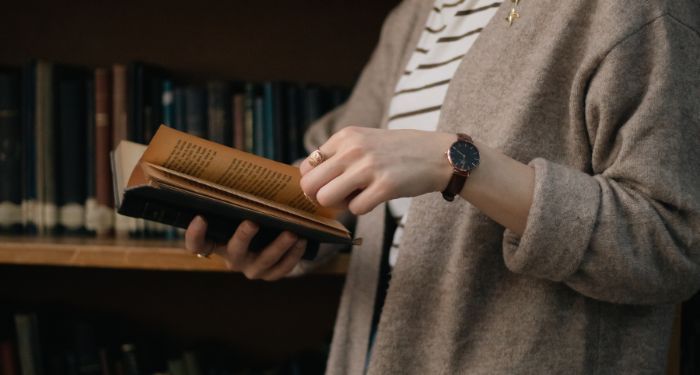 Lists
20 Dark Academia Romance Books to Swoon and Obsess Over
This content contains affiliate links. When you buy through these links, we may earn an affiliate commission.
Chances are you've seen the dark academia aesthetic by now: tweed, cardigans, piles of worn books, skulls next to dying candles — all with that dirty brown filter that we used to apply on all of our Instagram photos. Think of schools like Oxford and Cambridge, more often boarding schools. Given the current fascination, especially with Gen Z, of nostalgia for an era they didn't experience, it makes sense that dark academia is seeing a renaissance — especially on platforms popular with Gen Z and Gen Alpha, like Tumblr, Instagram, and TikTok. Enter: dark academia romance books.
The best part about this sub-genre is that it can also span multiple literary genres. And I'm super excited about this list because there's a little bit of everything: romance, dark romance, horror, literary fiction, thriller, fantasy…there's something for everyone.
Let's also address an elephant in the room: diversity. Historically, the genre has been known to be exclusive to both white authors and white characters. Dark academia has been called out for its Eurocentricity because of the genre's roots in classical literature. This list should be way more diverse than it is. And it is my sincere hope that this changes in the future. If there are titles that I missed, I genuinely want to hear about them!
---