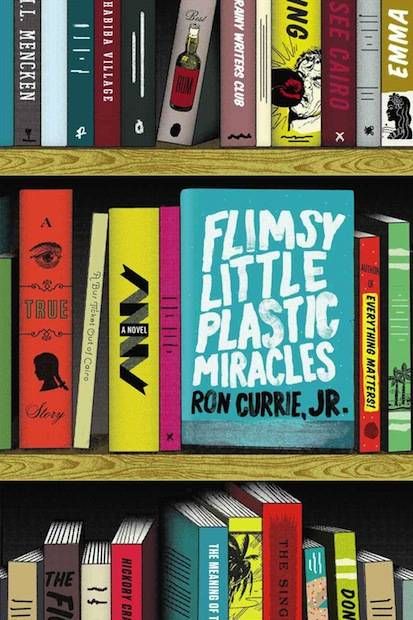 Children's
Riot Round-Up: The Best Books We Read in February
We asked our contributors to share the best book they read this month. We've got fiction, nonfiction, YA, memoir, and more. Some are old, some are new, and some aren't even out yet. Enjoy, and please tell us about the highlight of your reading month in the comments.
_________________________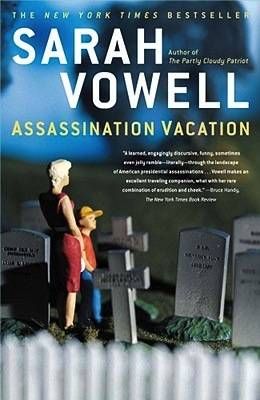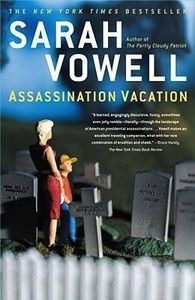 Assassination Vacation by Sarah Vowell
I recently acquired a fascination with the Civil War and the events surrounding it. I have already read twenty books about the subject this year, including several books on Lincoln and his death. And while the killing of others is in no way funny, Sarah Vowell and her morbid obsession with assassinations *IS* funny. Assassination Vacation is three essays about Vowell's field trips to learn more about the shootings of Presidents Lincoln, Garfield, and McKinley. (There's no mention of Kennedy, but, c'mon, you can watch that one on YouTube.) This book is a must for history geeks and trivia nerds. And Sarah Vowell is wonderful. Vowell 2016!
–Liberty Hardy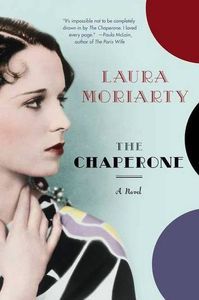 The Chaperone by Laura Moriarty
I listened to this book (it was read by Elizabeth McGovern, aka Lady Grantham to Downton Abbey fans), which was beautifully read. An engaging historical fiction piece not only about Louise Brooks, but more about the changing of American culture throughout the 20th century. It's entertaining because the story keeps you invested in the characters, and interesting because the historical detail is rich and well done.
–Wallace Yovetich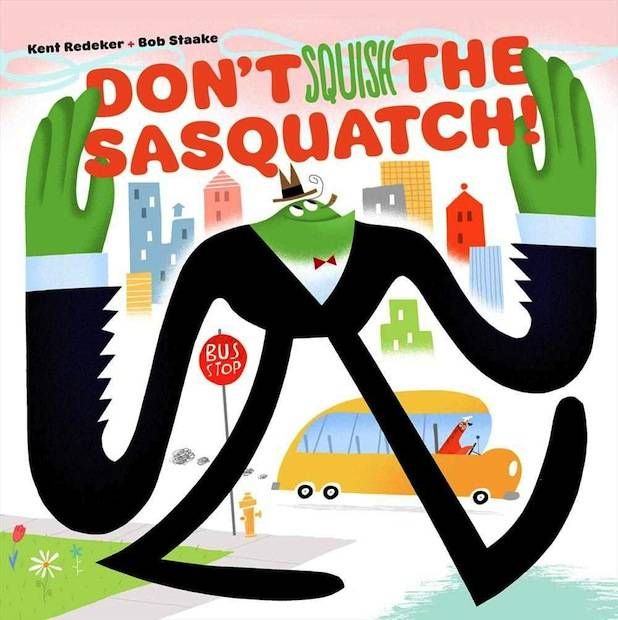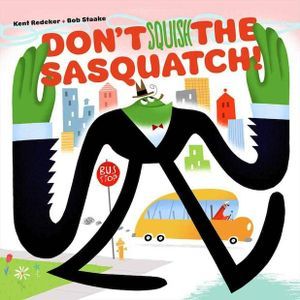 Don't Squish the Sasquatch by Kent Redeker
In joy-per-page terms, this children's book trumped all the month's other reads. (Sorry, Dearie!) The big-footed sasquatch tries riding the bus without getting crushed by other critters—and between the funny names, repetition of the squishing plea, and a group hug, it's the perfect read-aloud book.
–Jennifer Paull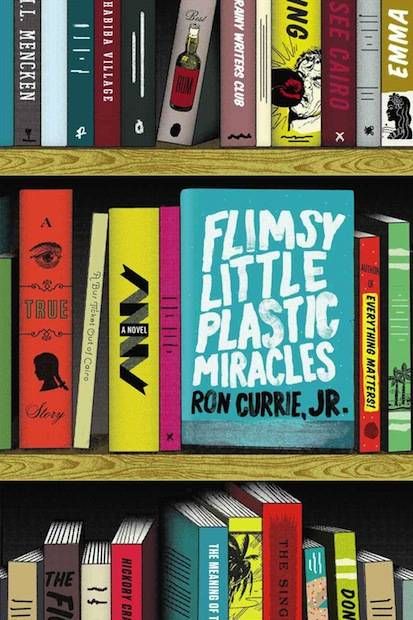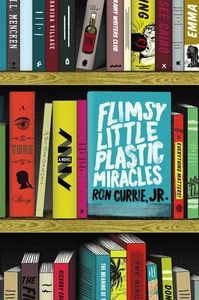 Flimsy Little Plastic Miracles by Ron Currie Jr.
In the many descriptions of this book, the word "post-modern" appears frequently. I am notoriously dismissive and irritable about post-modern fiction. I don't know if I just don't get it, or if I don't particularly see the point. But I'm pretty sure that, if I'd known Flimsy Little Plastic Miracles was post-modern, I'd never have picked it up in the first place. I am so happy that I went in blind. The crux of the narrative is a love story: a heart-ripping, romantic, realistic, nauseatingly depressing love story. But there's all this other stuff about death and cancer and perception vs. truth and the Singularity. Which I guess is where the post-modernism comes in? (Rioter Greg tried to explain it to me, but I'm still lost.) Needless to say, despite that, I was so enraptured by the narrative voice, the structure of the story into short one- or two-page anecdotes, the complicated relationship at the heart of the novel, and the suspense factor, that I'm still thinking about it, haunted by it, weeks later.
–Rachel Manwill
The Gathering Storm by Robert Jordan and Brandon Sanderson
This was my first Wheel of Time book in six years, and I spent the first two weeks of February just saying "I forgot how good this series was!" to anyone who would listen. It's exciting and funny, and the last 15 chapters are so are so thrilling that I was reduced to flailing. (Serious, serious flailing.)
–Preeti Chhibber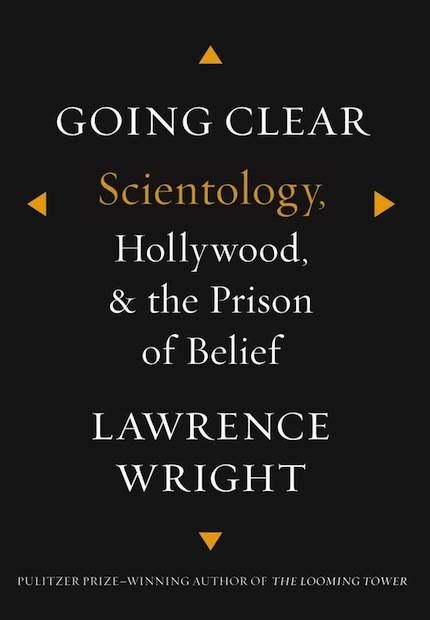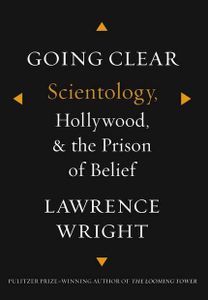 Going Clear: Scientology, Hollywood, and the Prison of Belief by Lawrence Wright
It's hard to write about Going Clear without just wanting to list all the crazy beyond belief things that happen in the Scientology religion: like how during the in-between times after shedding their human bodies a Scientologist's spirit or essence has to report to Venus for memory erasing. This probably makes perfect sense to anyone who thinks that perhaps a sci-fi writer was a sort of messiah. I'm not into theology in general, but this is one hell of a looky-loo into what is probably the most controversial religion in the world and it is so fascinating you won't be able to put it down.
–Jodi Chromey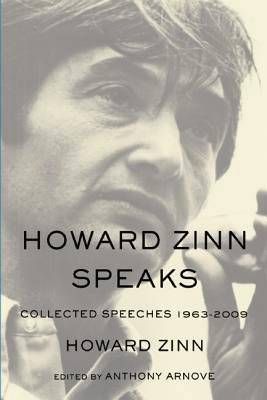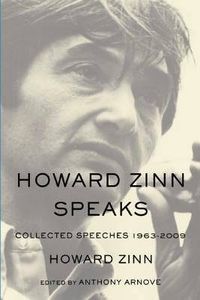 Howard Zinn Speaks edited by Anthony Arnove
I didn't exactly rush to reading this book, a collection of speeches by Howard Zinn ranging 1963 to 2009 and ranging in subject from slavery to pacifism and government oppression (and everything in between). The reason I was slow to pick up the book is one probably shared by many readers: who wants to read a bunch of speeches? Well, after actually reading the book, I am of the opinion that everyone should. Howard Zinn was a man of great intellect and compassion, unafraid to voice an unpopular opinion when it needed to be heard. Very much a fan of the citizens of a country bringing about the important changes in rights and justice, Zinn is outspoken and inspirational. Howard's speeches, selected and edited by Anthony Arnove, read more like essays, but since they are made to be spoken, they read with a certain power and conviction that many political essays lack.
If you read one political book this year, make it this one. It will make you believe in democracy again.
–Johann Thorsson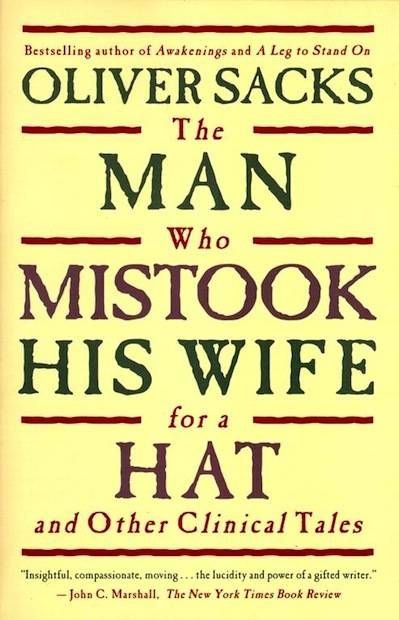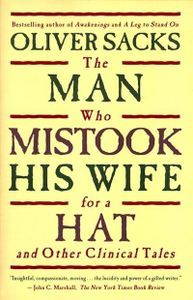 The Man Who Mistook His Wife For A Hat by Oliver Sacks
This was a Christmas gift from my wife, given with the reminder that she is not, infact, a hat. In this, his most famous book, Sacks collects scores of tales from his life on neurology's front line. These are stories rather than case notes. Yes, it veers into dry academia at times, but what shines through is Sacks ability to unpick the threads of humanity that lurk in the tattered mess of these patients mental lives. He allows them to break his heart. And when you read of the damaged man who can only negotiate the world through song, yours might crack a little too.
–Edd McCracken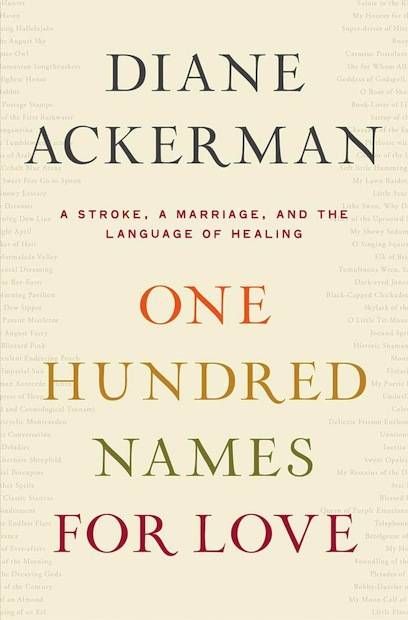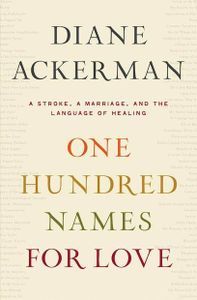 One Hundred Names for Love by Diane Ackerman
Like Cassandra, I think Valentine's Day can be a problematic holiday. However, I also felt the tug to read something about love and relationships near the holiday, which is how I happened to grab this memoir from my bookshelf. In One Hundred Names for Love, Ackerman writes about the five years after a massive stroke ravaged her husband Paul's brain, including the challenges that an illness that takes away language does to a relationship built on words. What happens to Paul (and, by extension to Ackerman and to their relationship together) is one of the more heavy calamities that I can imagine — to have a life built on words taken away would be devastating. Yet the memoir isn't grim or depressing and, in fact, is a fascinating piece of poetic science writing that I loved.
–Kim Ukura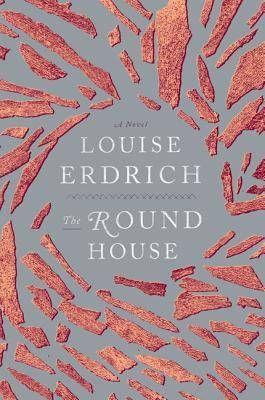 The Round House by Louise Erdrich
This book was a triple-literary-threat for me: beautifully written literary fiction, written about a culture I know next to nothing about, with a page-turning whodunit element that had me finishing it in two days. It's heartbreaking, infuriating, hopeful, and lovely. It's also a coming of age story, and an exploration of the Native American tribal system. Erdrich will break your heart into a thousand pieces and then help you put it back together again.
–Amanda Nelson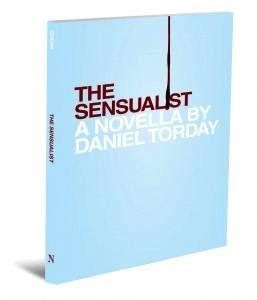 The Sensualist by Daniel Torday
Let's start with the size. Daniel Torday's novella The Sensualist is small enough to carry around in your back pocket or Louis Vuitton handbag. And you will want to have The Sensualist close to you, within easy reach, because once you start reading this story of 17-year-old Samuel Gershon's rocky relationship with classmate Dmitri Zilber, you are flat-out hooked, totally gone–folded, stapled, spindled, my friends. Torday's story of adolescent life in 90's Baltimore is so engrossing and precise with its details that there is no hope once you reach page 25—you'll tumble headlong into this book and become a resident of its world. The book's title refers to that school of thought in which sensations and perception are the most important form of true cognition. Dmitri, a recent Jewish immigrant from Russia, is obsessed with the works of Dostoevsky whose novels like The Brothers Karamazov are steeped in sensualism. Samuel, on the other hand, becomes obsessed with Yelizaveta, Dmitri's sister—a cool, enigmatic beauty with "pumice-black hair and pale white skin." It's only a matter of pages before we're falling in love with Yelizaveta, too. "When she laughed," Torday writes, "the chirping sound rang like a clever song." While The Sensualist has Dostoevsky's depth and heft, it also reminded me of another Baltimore writer and his love-triangle novel: F. Scott Fitzgerald's The Great Gatsby. The Sensualist may be a short novel (at 177 pages, it pushes the definition of "novella") but it leaves a long-lasting impression.
–David Abrams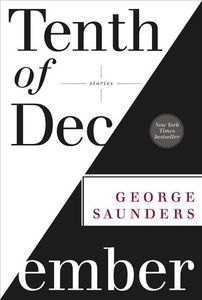 Tenth of December by George Saunders
I'm a first-time Saunders reader, and my god, this collection blew my mind. These 10 stories are as inventive and thought-provoking as they are fun, and Saunders never settles with the easy solution/plot twist/way out. This book has remained on most bestsellers lists since it arrived in early January, a relative rarity for a short story collection. It's easy to see why — these stories resonate. They make us think about what we're doing here, why, and how we we can do it better. They make you see the world in new and interesting ways — and to me, that's the mark of incredibly good fiction. This is certainly that!
–Greg Zimmerman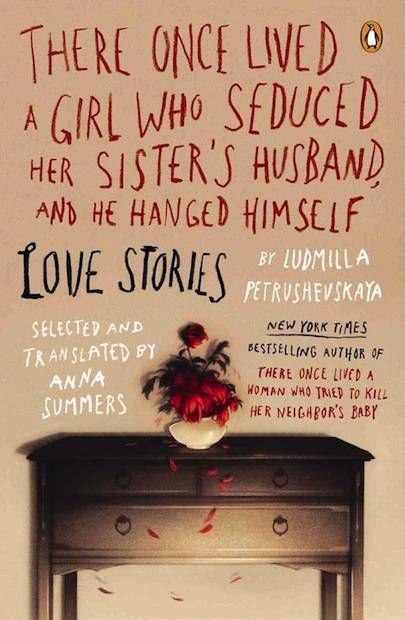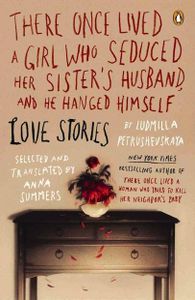 There Once Lived a Girl Who Seduced Her Sister's Husband, and He Hanged Himself: Love Stories by Ludmilla Petrushevskaya
I received this book not long before Valentine's Day, and it seemed a perfect read for a holiday that is so…problematic. Petrushevskaya's stories are not typical love stories. In most cases (but not all), the stories are about the wrong paths that love will cause people to follow. If the path isn't what is wrong, then it's the time, the place, or the person. The stories are short, but they make an impact. They are tragic, but they make you laugh. If you liked The Hottest Dishes of the Tartar Cuisine by Alina Bronsky, then this collection should be right up your alley.
–Cassandra Neace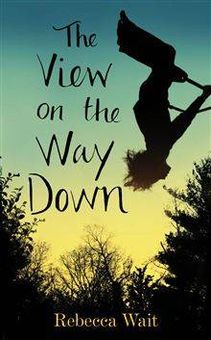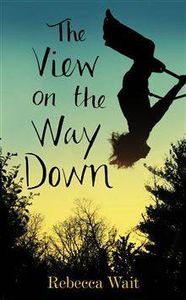 The View on the Way Down by Rebecca Wait (April 11, Pan MacMillan)
This is a heart-rending look at a family's emotional free fall after the suicide of one of its members.
–Rita Meade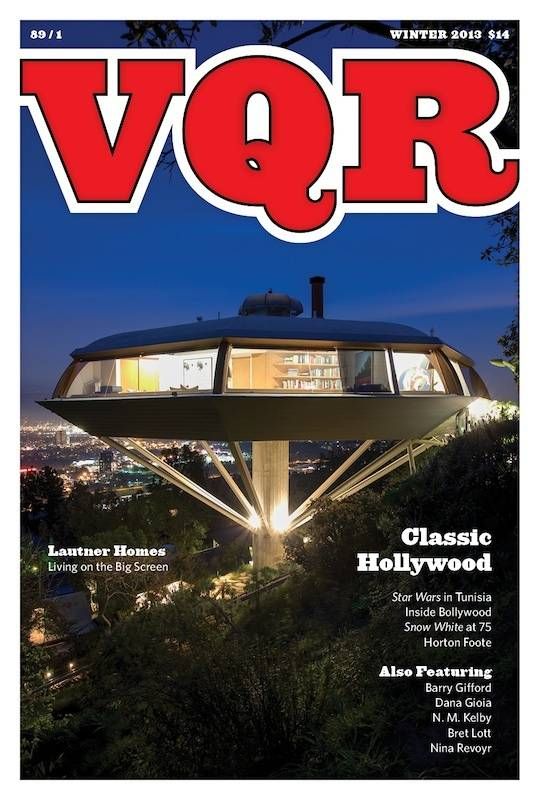 Virginia Quarterly Review – Spring 2012 Issue (88:2)
I discovered this special issue of VQR late and by accident, and it's one of those literary journal issues you put on the shelf and plan to keep forever. The topic is "American Poetry," and the issue begins with five mini-essays on Walt Whitman and his years living in Washington, D.C., during and after the Civil War, and how his experiences during the war impacted his poetry. Next, there's a section of five essays on "The State of American Poetry," including critic Robert Archambeau's remarkably succinct survey of the history of the American art (with some Coleridge thrown in). There's more good stuff: a long essay about Elizabeth Bishop at summer camp and a nearly 90-page section of poems by some of our best contemporary poets (including Claudia Emerson, Albert Goldbarth, and Natasha Trethewey). Within all this awesomeness, there's also a surprising portfolio of poems by David Caplan describing daily life at a yeshiva in Morristown, New Jersey. The study of Hebrew and holiness is continually featured in these poems and is the context for one of Caplan's best lines: "The more / you need them, the more words demand."
–Loyal Miles
When Women Were Birds by Terry Tempest Williams
I read a lot of really fantastic books in February, but the one I'm most likely to chase you down the street with is When Women Were Birds. It's the perfect next read for fans of Cheryl Strayed and Annie Dillard — beautiful writing, with a voice you want to listen to forever, and advice that goes straight to the heart of problems you don't want to admit you have. Williams writes powerfully about the loss of her mother, the mystery of her mother's blank journals, and about women and voice, and (fair warning) you will probably cry at some point while reading this.
–Jenn Northington
Young Avengers #1 by Kieron Gillen, Jamie McKelvie with Mike Norton, Matt Wilson and Clayton Cowles
I got to the double-page spread on the fourth page of this issue and here's what happened: The book grabbed my by the hand, winked, and then took off at top speed. All I could do was giggle with glee and try to keep up. Basically, the comic turned me into the girl from the "Take on Me" video. Young Avengers has a wonderful energy to it; it captures the invisibility, idealism, and momentum of being young and fantastic. In a word, the book is brilliant. The art is brilliant, the tone is brilliant, the dialog is brilliant–everything's brilliant, in every sense of the word. It doesn't matter if you don't know who the hell these characters are (for the most part, I didn't either) because you'll get to know them, and I suspect adore them, very quickly.
–Ali Colluccio