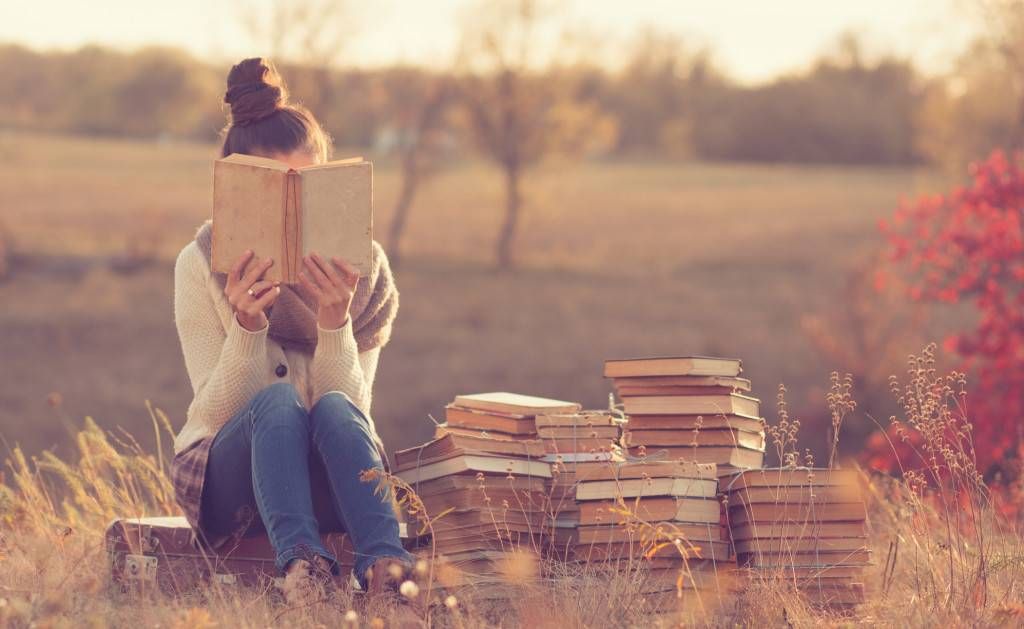 Lists
Riot Round-Up: The Best Books We Read In September
This content contains affiliate links. When you buy through these links, we may earn an affiliate commission.
We asked our contributors to share the best book they read this month. We've got fiction, nonfiction, YA, and much, much more- there are book recommendations for everyone here! Some are old, some are new, and some aren't even out yet. Enjoy and tell us about the highlight of your reading month in the comments.
Austenland by Shannon Hale
Admittedly I'm late to the party with this one. Despite my love of all things Austen (and the 1995 miniseries version of Pride & Prejudice in particular, which, let's admit, is what this particular book is all about), I had no intention of reading Austenland until I saw the movie. It's a remarkably faithful adaptation with perfect casting, but I still enjoyed the book more because books. Lonely Jane Hayes receives a bequest from her aunt to spend three weeks in Austenland and live in the Regency world that obsesses her. But will she be able to let go of her Mr. Darcy fantasy? While phrases like, "Fantasy is the opiate of women," gave me pause, I think in the end the novel actually supports living out your dreams, no matter how unrealistic. And I loved Mr. Nobley. Definitely a must-read for every Janeite! — Tasha Brandstatter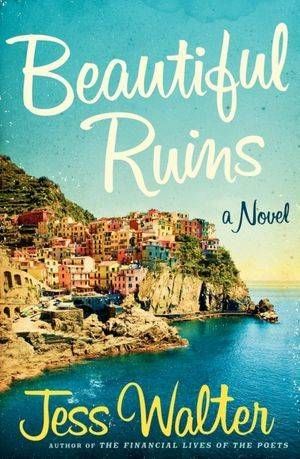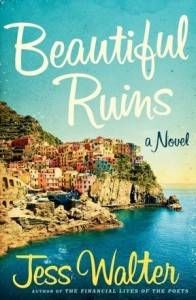 Beautiful Ruins by Jess Walter
Sometimes a book is great because it arrives in your life at the perfect moment. That was, at least in part, the case for me with Beautiful Ruins. The book opens in 1962 in Porto Vergogna, a small town on the Italian coast. A young man with big dreams has his life thrown for a loop by the arrival of a beautiful American actress with a secret. The book then jumps forward in time to an American movie studio where a young woman is struggling to make it work at the job of her dreams, a young man is trying to pitch a movie about the Donner Party, and a damaged musician and comedian trying to make it overseas. It seems like a lot, and sometimes it is, but as a whole the book is beautifully written and beautifully constructed – the perfect book to read while on vacation, soaking in the same beautiful coastlines that the residents of Porto Vergogna would have enjoyed. I loved this book wholeheartedly. – Kim Ukura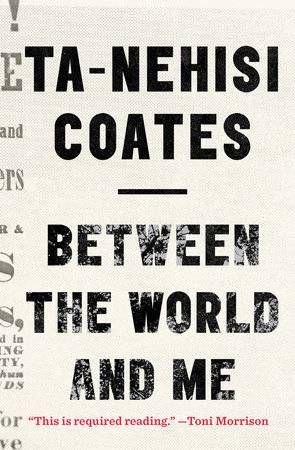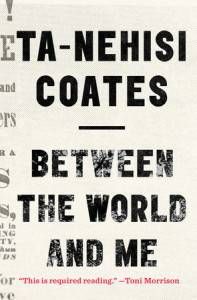 Between the World and Me by Ta-Nehisi Coates
This is unequivocally the most important book I've read so far this year. The prose is enduring, powerful and unflinching, directed with the concern and honesty that could only come from a father addressing his son. I am confident I will reread this book many times, and with each reading it is certain to carry new lessons and meaning. — Aram Mrjoian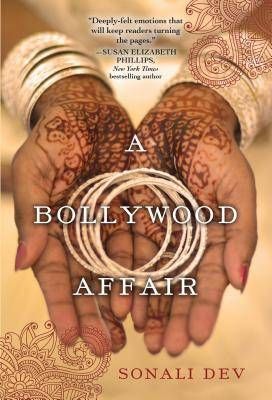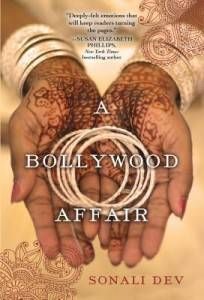 A Bollywood Affair by Sonali Dev
I'm not sure if I can say much more about A Bollywood Affair that hasn't already been covered by other Rioters. Samir, a famous Bollywood director, travels to the U.S. to help his brother annul his earlier arranged and illegal marriage. He meets Mili, his brother's wife, who still believes the marriage is legitimate. Through weddings and accidents and samosa-making competitions, they come to care for each other and, perhaps, begin to fall in love. A Bollywood Affair was the exact amount of sweetness and passion I wanted, with heart-wrenchingly lovely characters. — Nikki Steele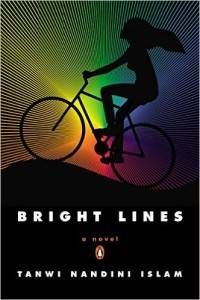 Bright Lines by Tanwi Nandini Islam
This book forced me to take my time with it. It is full of gorgeous imagery and detailed character analysis. The story follows main character Ella navigating her burgeoning adult life with her adoptive family: her aunt, uncle and cousin. While primarily following Ella and her visions that create a constantly changing world around her, Islam also manages to move between the minds of everyone in the household. A full portrait of love, adventure and grief, this is a book I will revisit in the future. — Jamie Moore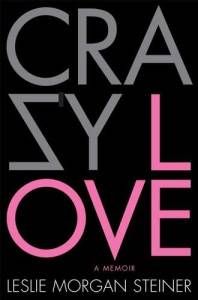 Crazy Love by Leslie Morgan Steiner
This riveting account of a years-long journey to acknowledge and end an abusive relationship bravely answers the question: Why would a woman stay with a man who hurts and threatens her? More importantly, it helps readers gain the empathy, insight and courage they need to help, rather than judge, victims of such violence. This survival story is an excellent pick for October Domestic Violence Awareness Month reading lists. — Maya Smart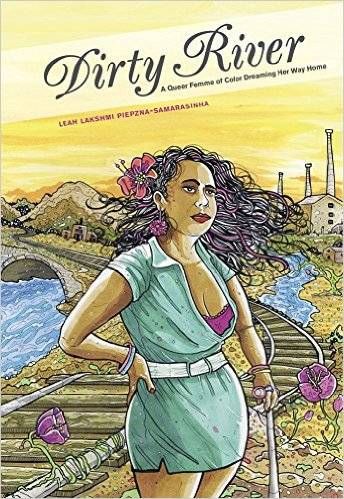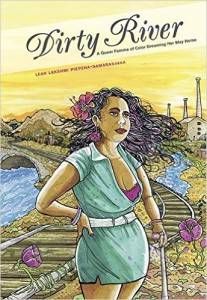 Dirty River: A Queer Femme of Color Dreaming Her Way Home by Leah Lakshmi Piepzna-Samarasinha (Arsenal Pulp Press, October 2015)
I fear I won't be able to do justice in a review to how fantastic this book is, especially since Piepzna-Samarasinha's writing is delicious—basically, I wanted to inhale it and absorb it somehow. Her voice and writing, sometimes flowing into poetic, is beautiful and haunting and elicits the reader's senses. The book takes us with Piepzna-Samarasinha as she runs away from her home in the U.S. to Canada, as she tries to leave behind her abuse and find herself amongst the many different communities she becomes a part of. And my favorite part? Amongst her memories and stories are the books, bookstores, and libraries that greatly influenced her. — Jamie Canaves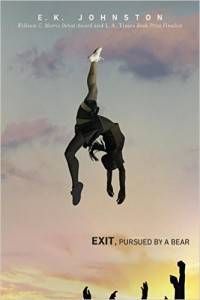 Exit, Pursued By A Bear by EK Johnston (Dutton, March 15, 2016)
There have been so many solid and important stories about rape and rape culture in YA in recent memory. Johnston adds to this growing area of fiction with a book that explores what happens when a rape victim has unbelievable support and love from those around her.
Cheerleading is THE sport at Palermo Heights High School, and during cheer camp, Hermione grabs a drink at one of their mixers. The next thing she knows, she's woken up with no memory of what happened, but she learns she was raped. Readers (and Hermione) don't know who the rapist is, but that matters very little in this particular story, and the focus isn't on the whodunit. Rather, readers see Hermione readjust to life at school, find a new routine in her home life, and find the guidance of an outstanding therapist who helps her accept and understand what happened to her — and learn she isn't defined by what someone else did to her.
Johnston handles this story delicately and thoughtfully, and Hermione has a great voice. It's never too smart, it's never too self-assured, but it is confident. While I have no qualms about bad parents or friends in fiction, Johnston offers up a story where Hermione has a powerful support system in her parents and in her closest friends and it's surprisingly refreshing. It's also refreshing to read a story where cheerleading is respected, lauded, and written with admiration for the work and energy it takes.
This book will and should be talked about when it hits shelves in the spring. — Kelly Jensen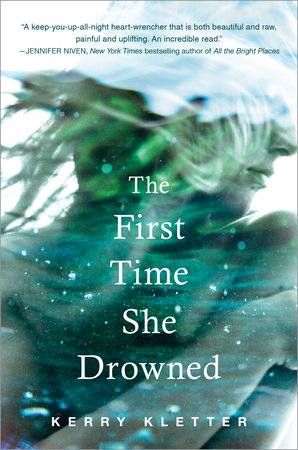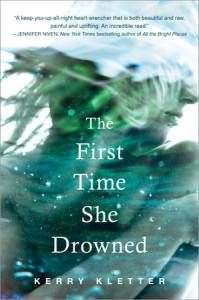 The First Time She Drowned by Kerry Kletter (Philomel, March 2016)
I will inevitably have a lengthy blog post about this book sometime in the near future, because I seriously feel the need to gush about it. The First Time She Drowned is an emotional, riveting read that asks… is it possible to move on with your future, without getting over your past? Through the eyes of Cassie, readers are taken on a powerful journey, as she tries to reconcile her rough childhood with a monster of a mother (and that is putting it lightly), and the seemingly new woman that is trying to fix their past relationship. Can she trust the woman who got her locked up in a mental institution, and seems to be truly sorry? Or does she follow the advice of her new friends, who know little of her past, but still care dearly for her? A stunning story of family and friendship, this is a novel to look out for in 2016. — Eric Smith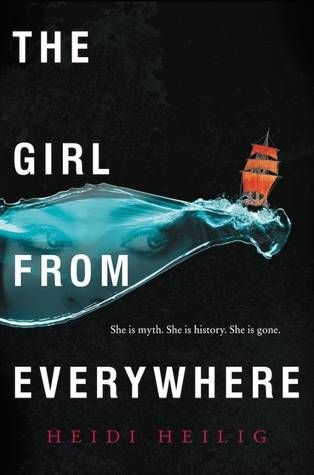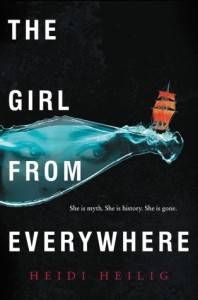 The Girl from Everywhere by Heidi Heilig (Greenwillow Books, February 2016)
I fully expected to love The Girl from Everywhere when I first read the cover copy earlier this year, but after a whirlwind three days of reading it, I still can't quantify how much I adored this book. Heidi Heilig's prose is stunningly detailed, and her story peppered with characters who are both memorable and captivating on every page. This book was unlike any other I've read this year, and I'm so very excited to share it with everyone I know in February! — Angel Cruz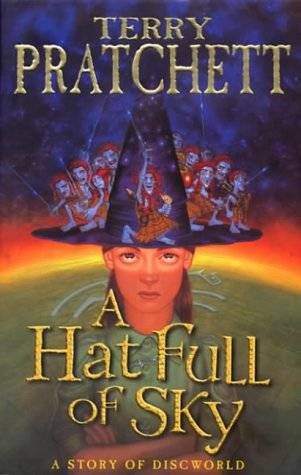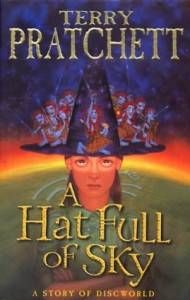 A Hat Full of Sky by Terry Pratchett
This second book in the Tiffany Aching cycle from the larger Discworld series sent me straight to an online retailer to download the third book. It's a rare thing that I read series books back-to-back, but the Tiffany Aching books are tailor-made for people like me with short attention spans, who like a touch of humor, and also expect to be emotionally affected by it all. Tiffany is a great witch in training and a superlative everyday heroine: one who gives the utmost attention to detail and believes in doing what needs to be done. –Andi Miller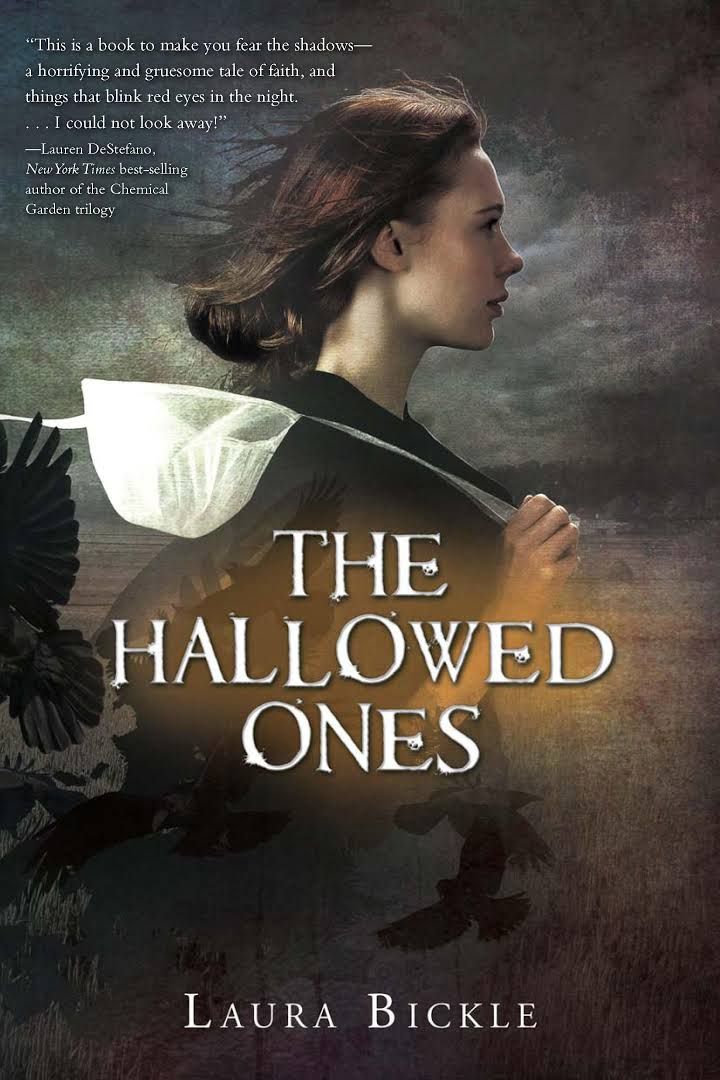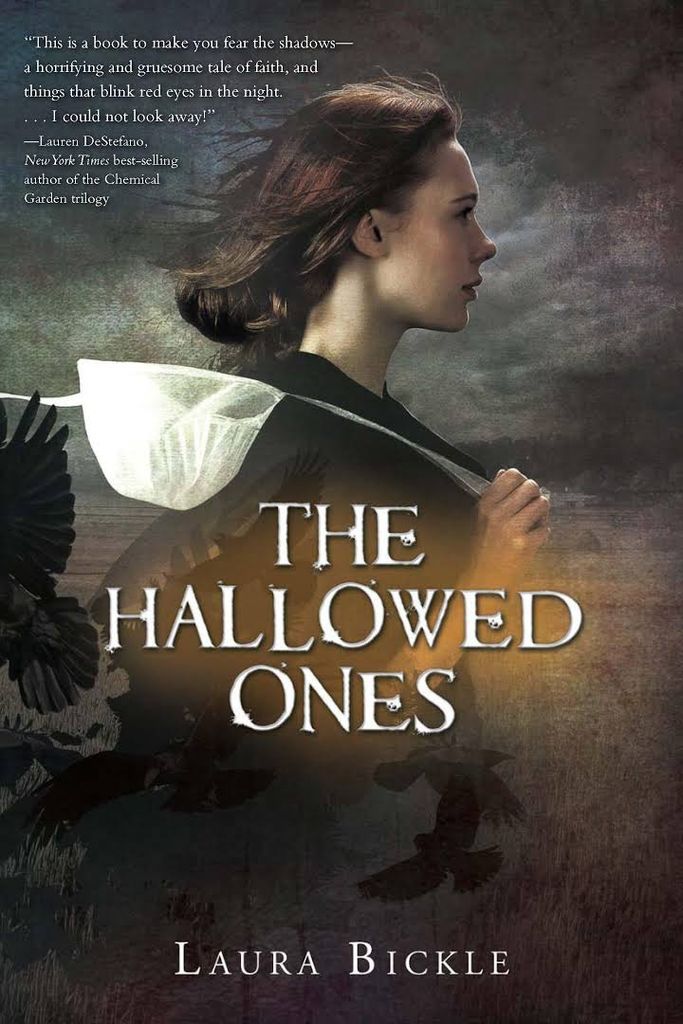 The Hallowed Ones by Laura Bickle
Amish! Vampire! Horror! YA! Katie's a good Amish girl just about to go on Rumspringa when something in the outside world goes terribly wrong. Her community leaders decide to ignore it and carry on–they're set apart and protected by God, and what happens to the Outsiders is not their concern–leaving Katie, who has a delicious rebellious streak, to find out what's going on and protect her friends and neighbors. There's a lot happening here with faith, obedience, and the idea of holiness, but it's also just plain fun and creepy. Being stuck in the Amish community with Katie and getting hints and glimpses of the horror just beyond their property lines gives the book a great sense of claustrophobia, and the monsters are sentient and manipulative (unlike, say, the raving beasts in The Passage) but also brutal, violent, and vicious (so, like the beasts in The Passage). Happy hunting! –Amanda Nelson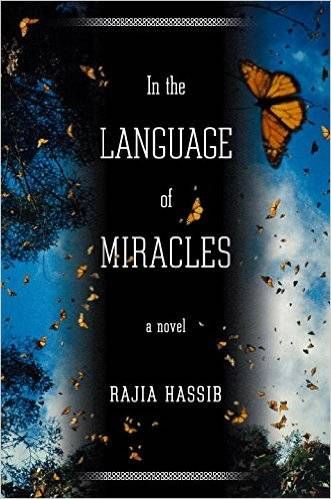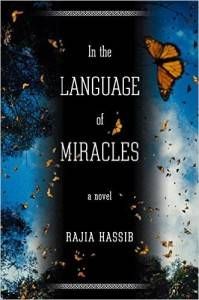 In the Language of Miracles by Rajia Hassib
This story opens in the aftermath of a terrible event in which the Al-Menshawy family have lost their oldest son and their neighbors, the Bradstreets, have lost their only daughter. Now, a year later, the Al-Menshawys, immigrants from Egypt, struggle to find their new place in what was once their perfect, all-American community. This is a story of family, of mental-illness, and of tragedy but it is also the story of an immigrant family who have achieved the American-dream only to find their adopted home suddenly turned against them. This is a book that is beautiful, heartbreaking, and suspenseful. If you loved Celeste Ng's Everything I Never Told You, this would be a great pick for you. — Valerie Michael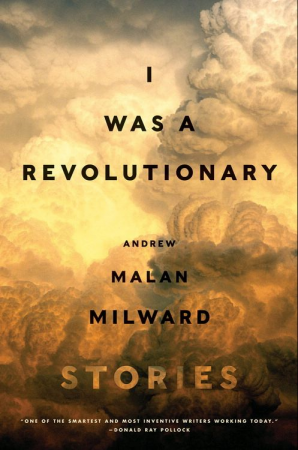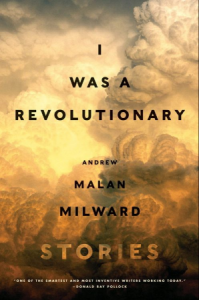 I Was a Revolutionary by Andrew Malan Milward
When Rebecca Schinsky tells you to read a book, friends, you listen. Rebecca texted me early one Monday to tell me about this great little book of stories set in Kansas where I live. The next day it was in my hands and I was shouting its praises up and down the streets. Milward is a protégé of Marilynne Robinson and Tim O'Brien, and it shows in the way he takes well-worn history book anecdotes and transforms them into something human, raw, and immediate. I loved the stories about the Goat Gland Doctor who claimed to cure erectile dysfunction with, well, goat glands, and the one about the man who sculpted a populist Garden of Eden out of concrete (you can still visit the landmark in Lucas, Kansas, today). This is a weird, fascinating, and beautiful little book for anyone who appreciates history, litfic, or an awesomely crafted short story. I adored it — it's one of my absolute favorites of the year. — Rachel Smalter Hall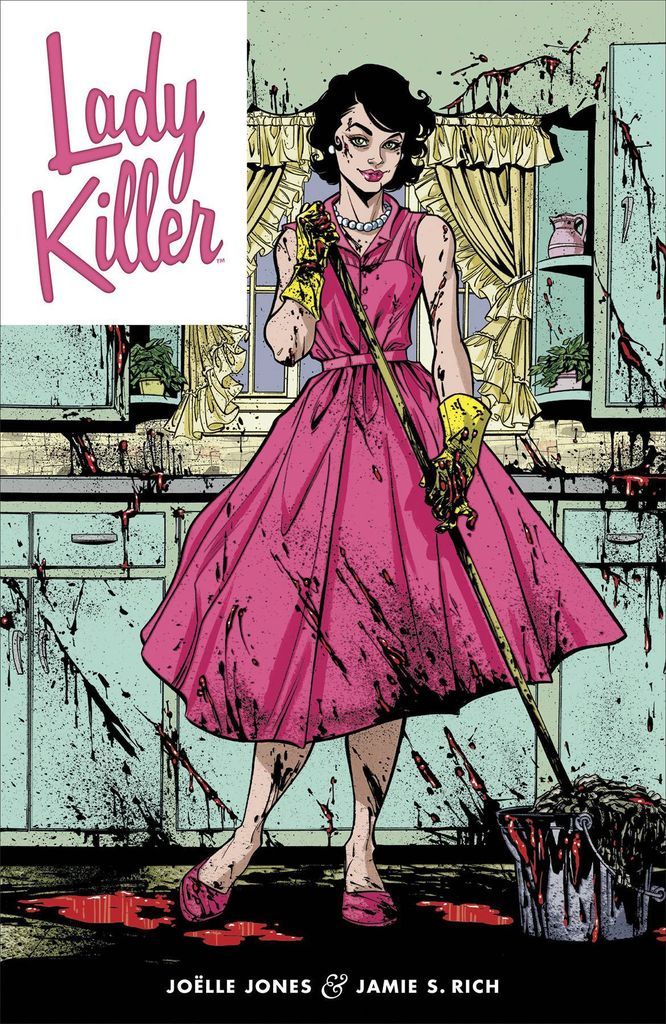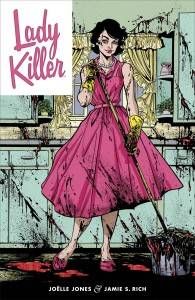 Lady Killer by Joelle Jones and Jamie S. Rich
With retro-style visuals that remind me of finding my mom's paper dolls as a kid, Lady Killer is a witty and smart comic about a housewife in mid-20th century America. A model wife and mother, she is also an assassin who goes rogue after her boss decides to make her redundant. Thrilling action sequences and a tongue-in-cheek humor make this feminist graphic novel a great debut. –Sarah Davis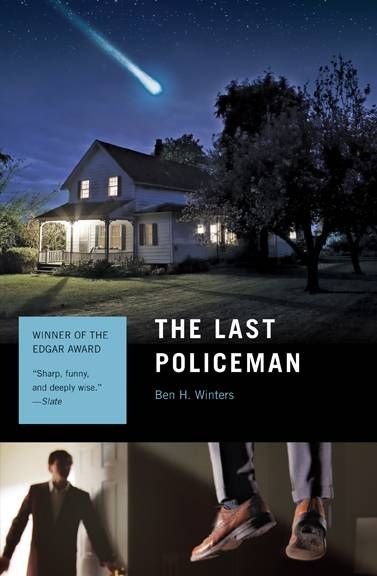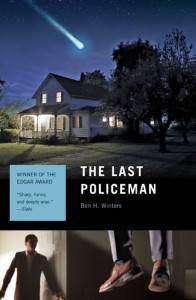 The Last Policeman by Ben H. Winters
The first of a trilogy, The Last Policeman tells the story of Henry Palace, a recently-promoted-to-detective cop in a small town in New Hampshire who is investigating a murder that most everyone else wants to write off as a suicide. Indeed, the case Palace is investigating involves a man found in a McDonald's bathroom, dead from leaning forward onto a belt tied around his throat. It looks like an open-and-shut suicide. Only, as Palace discovers, the man is wearing another belt.
The reason the rest of the cops Palace is working with actively want him to just write it off as a suicide is that the world will end in a few months when an asteroid will collide with the earth, killing everyone. So suicides are common now, as people give up on life in droves, or head off to complete their bucket lists. But not Henry Palace. No. He's going to stick around and solve this case.
The fun in The Last Policeman is half about following Palace as he works the case and half about seeing the author's vision of how the world would react to the impending end of the world (and, of course, thinking What would I do?). Palace acts like it's an inconvenience, and almost manages to ignore it completely and just carry on as a policeman.
The Last Policeman, an Edgar award-winner, is the first of three books about Henry Palace and his actions as the world nears its end, and I read then in a wild rush, almost as if the world was ending. I suspect you will too. — Johann Thorsson
Madame X by Jasinda Wilder (Berkley, October 6)
This book is unlike anything I've read in a while. I hesitate to even call it a romance because there's truly nothing romantic about Madame X and the situation in which she finds herself. Beaten and left for dead, X is rescued by a man name Caleb. After her recovery, he clothes her, employs her, shelters her, and does his best to love her. X has no memory of who she was before her attack, but a happily ever after with Caleb looks to be impossible. He's not the man she thinks he is and once she gets a taste of freedom, X is suddenly poised with the choice of leaving everything she knows to live by her own means. It's dark, and it's a book that'll leave you thinking about it for days afterward. Be warned, it does end on a cliffhanger and the next book can't some soon enough. — Amanda Diehl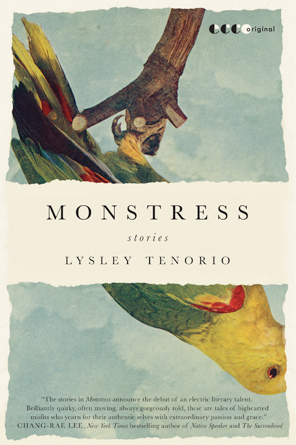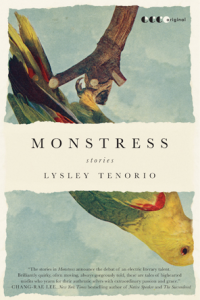 Monstress by Lysley Tenorio
This short story collection is my book club's selection for October and it took me completely by surprise. Tenorio writes about Filipino-Americans living at the very fringes of society, alienated not only by their culture but also by their inability to conform. Two of the most affecting stories are "Brothers," about a dead transgender woman whose identity is erased by a family that loves her and "Felix Starro" about a man who attempts to escape his family legacy at psychic surgery (look that up at your discretion, it's kind of gross). Monstress is an empathetic examination of humanity's oddities and our yearning to connect. — Kristel Autencio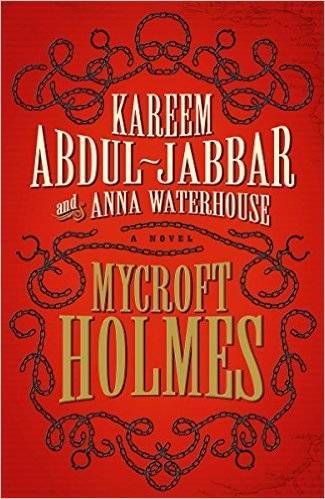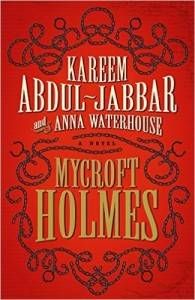 Mycroft Holmes by Kareem Abdul Jabbar and Anna Waterhouse
My first foray into the world of the Holmes brothers (and now I know why no one calls them that. It sounds super awkward), came with the BBC's Sherlock, starring Benedict Cumberbatch and his cheekbones. I fell and fell hard – but I hesitated to go beyond the world that the BBC had built within that city. I made an exception for a novel written by a basketball legend. I may not like reading works written during the Victorian age, but I do seem to like ones written about it, particularly when they have a modern flavor to them. It's a fast-paced read, and it is far more emotional than I was expecting it to be. Of course, it is the story of how Mycroft Holmes came to be the man that readers have come to know from Doyle's stories. It is understandable, following his adventures in Trinidad, that he puts his deductive powers to use in his role as a government official. He's had more than enough excitement for one lifetime. — Cassandra Neace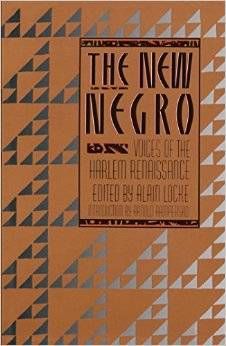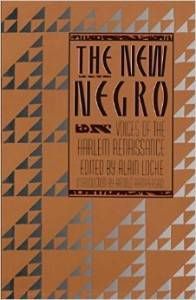 The New Negro: Voices of the Harlem Renaissance edited by Alain Locke
Since this month honored Black voices and writers through #BlackOutDay, and I was writing about my everlasting love and affection for Ms. Alice Walker, who happens to have been the person to rediscover the life, times, and writing of Zora Neale Hurston, and because I mentioned Langston Hughes and the Harlem Renaissance as an aside – after all that, I had to go back to one of my old school favorites to just bask in the poetry, prose, art, memoir and jazziness of that gilded age of Black writing. "Into the furnace let me go alone;" begs Claude McKay, while James Weldon Johnson sermonizes: "And God stepped out on space / And He looked around and said / "I'm lonely / I'll make me a world." Ok, the poems are by far my favorite, but it's all worth a stroll down memory lane. – Alison Peters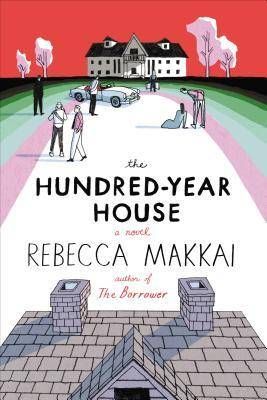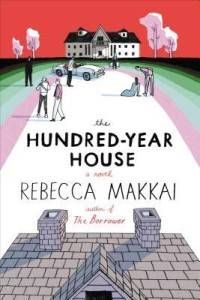 The Hundred-Year House by Rebecca Makaii
I rarely come across a book that can incorporate a haunting so well. I'm quite a picky ghost reader– it has to avoid cliches, support characterizations and lead the plot well. In Makaii's work, this is done with great control as the reader moves backward through time in an ancient house that was once an artist's colony. The romance here, the questions of identity, and the superb mystery of it is done so well, and then you realize that all along the author was pushing to explore what it was to be passionate in life. — Jessi Lewis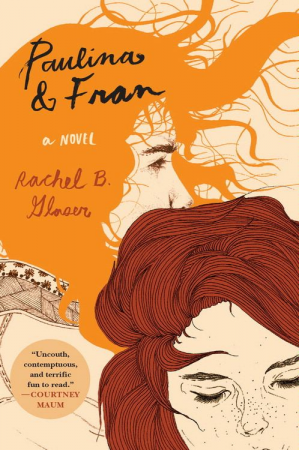 Paulina & Fran by Rachel B. Glaser
Paulina and Fran are two college students at a New England art school. Despite all the warnings Fran receives to steer clear of Paulina, a bossy young woman with a penchant for other people's boyfriends, Fran is oddly drawn to her. At first, they have a fantastic time hanging out together, bonding over their curly hair and love of art, until Fran makes the mistake of hooking up with a guy she thought Paulina had discarded, ruining their friendship. This book is so funny!!! It's one of those novels that has you snort-laughing while thinking, "I shouldn't be laughing because that's so wrong. But it's so true!" Paulina & Fran is a hilarious send-up of art school, combined with the complications of friendship and heartbreak. I underlined so many amazing sentences in this book! It is wonderfully weird, truthful, and spectacular.– Liberty Hardy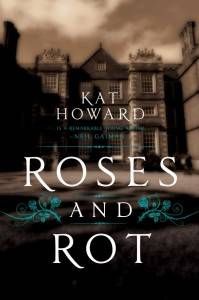 Roses and Rot by Kat Howard (Saga, June 7)
Two sisters. An intense artist's residence. A haunting past. The chance of a lifetime. Sisterhood. Art. To say too much of Kat Howard's debut novel, Roses and Rot, is to give away its sharp edges and tangled webs, its honey-tinged and deadly songs; with prose that hums and sings and stings like a hive of honeybees, with characters who are real, flawed, strong, and prepared to do anything for their art and each other. In a world where the value, the process, the effect, and the cost of art is interrogated mercilessly, Howard has crafted a novel that is inspired by Neil Gaiman, Sarah McCarry, and Nova Ren Suma, but one that is very much her own. With narrative confidence and linguistic grace, Howard delves into the lives of two broken sisters who have thrown themselves into their art in order to escape their past, and force them to face it and each other in order to embrace the future, a future that may hold a fate more deadly and more rewarding than they could imagine. I read this book like a fine wine, and devoured it like a decadent slice of cake. It is wonderful, and though it isn't out for some time, it should be a part of your pre-order priorities post-haste! — Marty Cahill
The Shepherd's Crown by Terry Pratchett
The last Discworld novel, and a farewell to a writer I've loved since I was seven years old. He made Death one of his world's most beloved characters, but it will take a while for me to forgive the tall boney guy in the cloak for this particular goodbye. — Rachel Weber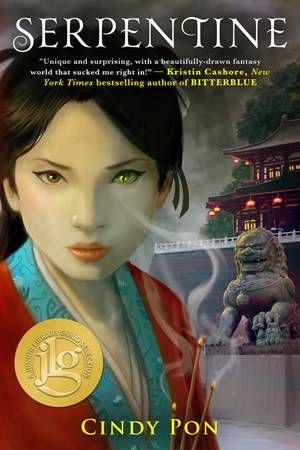 Serpentine by Cindy Pon
Serpentine follows the story of Skybright, a handmaid whose life is devoted to her mistress and best friend, Zhen Ni. Following a visit from a seer, however, things begin to change. When Skybright wakes one night to see the lower half of her body transformed into that of a serpent's, it becomes apparent that though her life is entwined with Zhen Ni's for the moment, their destinies may eventually drive them apart.
Adeptly weaving together Chinese history and folklore, Pon recreates her Kingdom of Xia to explore girlhood and growing up, humanity and monstrosity, the families that make you and the families you make— all unfolding neatly under the spectacular backdrop of demons, gods, and everything in between. I especially loved how expertly Pon juxtaposes Skybright's internal conflicts, with the more public conflicts between herself and the world. Easily my favourite read this month. — Yash Kesanakurthy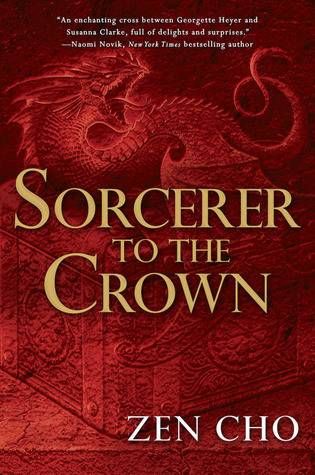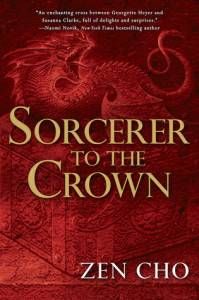 Sorcerer to the Crown by Zen Cho
When I saw Rebecca raving about this book here and on Twitter, I wasn't sure it was possible it could be as good as she said but as usual, she was 100% right: Sorcerer to the Crown is an absolute delight, with an immediately engaging plot and absorbing, well-crafted worldbuilding. The novel follows Zacharias Wythe, a freed slave who is raised by the foremost magician in England and ascends to the position himself upon his guardian's death. No sooner does he become Sorcerer to the Crown, though, then Zacharias is charged with journeying to Fairyland to determine why England's magical resources are ebbing. Zacharias is beset from all sides, battling a mysterious ailment, a host of bigoted colleagues, and an unknown assassin, but he finds an unexpected ally in the smart, independent-minded and magically-talented Prunella Gentleman.
Sorcerer to the Crown absolutely stands on its own merit, but one of the the things that delighted me about is the extent to which it not just side-stepped but overleaped some of the pitfalls of Regency-set historical fiction. The prose, for one, is souffle-perfect: witty and light without ever being so precious as to make your teeth ache. Cho's characters are also exactly right; they're engaging, accessible and vital while all feeling authentically of their time (rather than modern-day men and women plopped into breeches and corsets). Highly recommended magical fall reading. — Maddie Rodriguez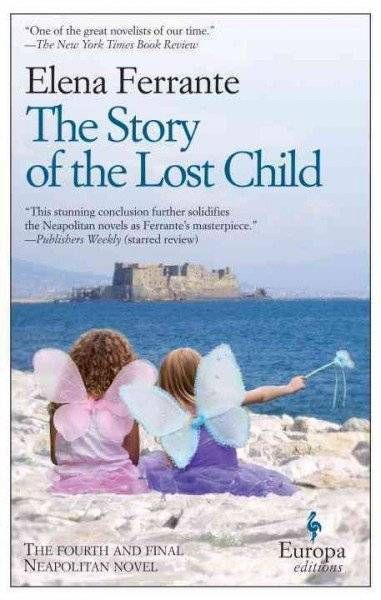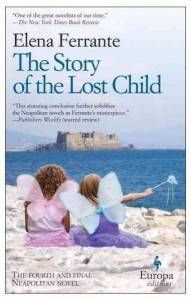 The Story of the Lost Child by Elena Ferrante
I was caught up in Ferrante fever, you guys. I absolutely could not help it. I discovered the Neapolitan series this summer and blew through the first three in a crazed two weeks of obsession (… or thereabouts- still not sure how much time I lost while walking around in my book-induced haze). I was among the many poor, unfortunate non-Italian speakers awaiting the translation of the final installment of this series this September. The Neapolitan books follow the friendship of two women over the course of nearly fifty years, from their childhood in the poor outlying neighborhoods of Naples in the 1950s to professional, literary Florence, Turin, and Rome in the 1960s and 70s, tracking the development of post-war Italian society alongside the girls' intense friendship and inevitably intertwined lives- which of course only develop more and more complicated threads to bind them together as the years go on. The Story of the Lost Child covers the mature decades of the women's lives and delivers the solid, right-to-the-gut emotional punches I have come to expect from Ferrante's writing, along with a brilliant exploration of the craft of writing, memory, and, of course, how deeply people you love can become embedded into the core of who you are. I started this series gasping and ended it crying. You guys, seriously, get on this. You'll have the most wonderful Lost Weekend- not a single alcoholic beverage required- and never will you regret it less. — Kelly Anderson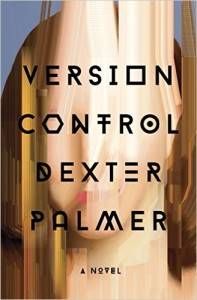 Version Control by Dexter Palmer (Pantheon, February 2016)
I don't know if anyone else gets that feeling when you're reading a book that you never want to stop reading, that feeling like you just want the book to last and last? Totally happened to me with this amazing novel that takes the typical melancholy-marriage story and flips it around with some magical realism thrown in. A good companion to Fates and Furies. –Jessica Woodbury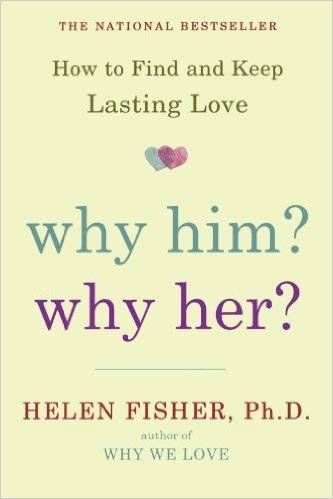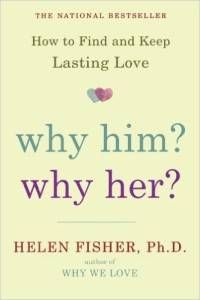 Why Him? Why Her? How to Find and Keep Lasting Love by Helen Fisher, PhD
I picked up this book after watching Dr. Fisher's TED talk on the biology of love. Far more than an exploration of romantic love, this book outlines her theory that there are four basic personality types in not just humans, but numerous species throughout the animal kingdom. The predominance of certain hormones and neurotransmitters (specifically serotonin, dopamine, estrogen, and testosterone) in the body dictates which personality or personalities a person will develop. These personalities in turn influence who we love and how well those relationships turn out. Why Him? Why Her? offers a lot of insight into relationships, but is also a great tool for self-understanding. — Kate Scott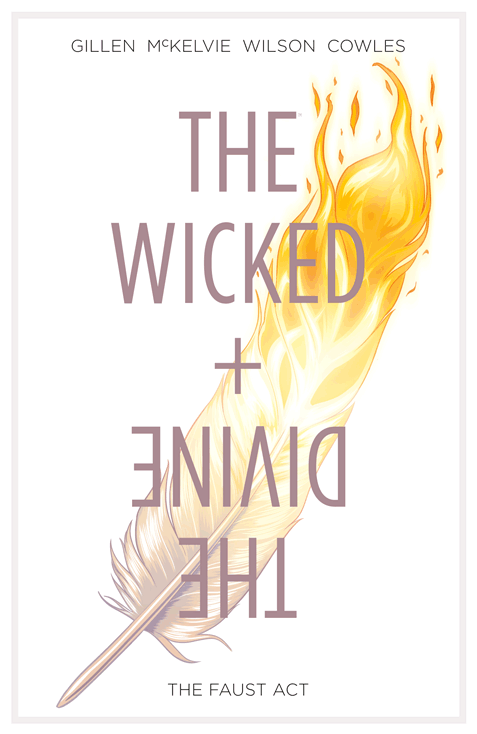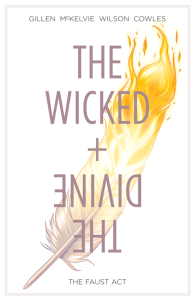 The Wicked + The Divine, Vol 1 by Kieron Gillen and Jamie McKelvie
This graphic novel is one I'd heard lots about, and even had a copy, but had never got round to reading. Which was an oversight because this story of gods and mythology, LGBT themes, awesome women, and urban fantasy is everything I love. Having just read Volume One, I'm excited to read the rest. — Rah Cater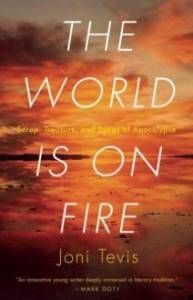 The World is on Fire by Joni Tevis
Milkweed press strikes again with an incredible book that made me remember why essays are a legitimate art form. Tevis tells the story of Nuclear creation and disaster, Buddy Holly's last hour, and the shocks to her own crafted existence. Between contemplations of Freddy Mercury, intentional towns in Nevada, and the little bit of wilderness left in our world, I couldn't get enough of her curious engagement and the prophecy of disasters yet to come. This is the most unique book I've read all year and one of the delightful written collections I've ever read. Read it! — Hannah Oliver Depp