"Early kisses were so much more erotic than early sex. Sex at the beginning of a relationship was fumbly and silly and vaguely gynecological, like a doctor's appointment. But fully clothed kisses, before you'd slept together, were delicious and mysterious." Liane Moriarty, What Alice Forgot
Recently The New York Times posted 9 Kisses, which pairs up eighteen of the best actors of the year for nine short videos that end in an intimate kiss. Watching it, I realized how much story can be conveyed in a single lip lock. In his accompanying article for the magazine, A. O. Scott explains that "Cinema may not have invented kissing, but I suspect that over the course of the 20th century, movies helped make it more essential."
I agree, but I think fiction has also done a pretty good job of narrating the kiss. Here are a few of my favorite first kisses from the romance genre:
The "OMG I just kissed someone I cannot stand!" kiss.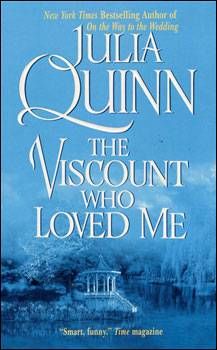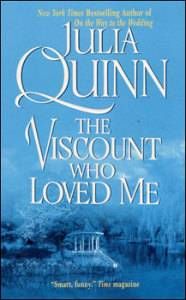 In Julia Quinn's historical romance The Viscount Who Loved Me, Anthony Bridgerton decides to marry Edwina Sheffield. Her older sister Kate won't let the "odious rake" near Edwina, leading Anthony to brand her "the most maddening, irritating, diabolical woman in all England." Naturally they fall in love. When Anthony first kisses Kate they are the middle of a heated argument:
"Why did you do that?" she said, her voice so low it was almost a whisper.

He shrugged, suddenly looking a little less angry and a little more uncaring. "Because I wanted to."

Kate just gaped at him for a moment, unable to believe that he could have such a simple answer to what was, despite its simple phrasing, such a complicated question. Finally, she blurted out, "But you can't have."

He smiled. Slowly. "But I did."

"But you don't like me!"

"True," he allowed.

"And I don't like you."

"So you've been telling me," he said smoothly. "I'll have to take your word for it, since it wasn't particularly apparent a few seconds ago."
Other favorites of mine are Connie Brockway's All Through the Night, Loretta Chase's Lord of Scoundrels, Julie James's It Happened One Wedding, and Kresley Cole's Wicked Deeds on a Winter's Night.
The "We were never ever ever supposed to kiss again" kiss
Not exactly a first kiss, but a first-in-a-looooong-time kiss. My favorite is from Bitten, the first in Kelley Armstrong's Women of the Otherworld series
"We can't," I shivered in the night air.

He didn't answer. How many times had we replayed this scene? Didn't I ever learn? I knew how this would end when I picked up the cards—I'd been thinking of nothing else throughout the game.

He kissed me. I could feel the heat from his body, so familiar I could drown in it. The rich scent of him wafted through my brain, as intoxicating as peyote smoke. I felt myself succumbing to the smell, but a part of my brain that could still think sounded the alarm. Been here. Done this. Remember how it turns out?
I also love the second-first-time kisses in Jan De Lima's Celtic Moon and Judith McNaught's Paradise.
The "I can't believe I just kissed my buddy" kiss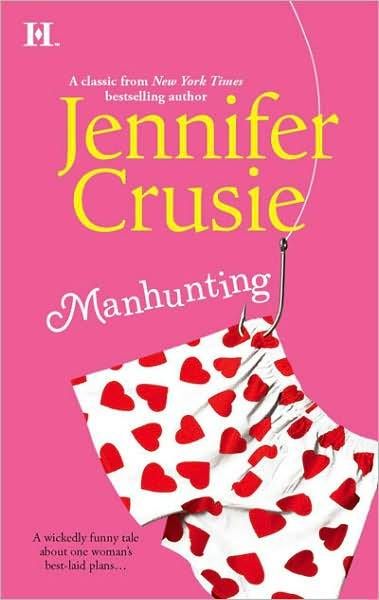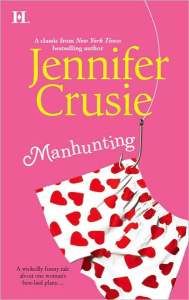 In Jennifer Cruise's Manhunting, thrice-engaged businesswoman Kate is at a Kentucky resort trying to find Mr. Right, where Jake is a laid back landscaper who befriends her. Bemused, he watches her go on terrible dates which she recounts the next morning while they fish. One night they are at the local watering hole and Jake's suddenly so distracted by Kate's attractiveness he loses a game of pool to the worst player in town:
"Ben just beat me at pool." He stood in front of her with his hands on his hips.

"Good grief," Kate said. "What did you do? Fall on your cue?"

"I got distracted."

Jake leaned against the shelves, a hand on each side of her, and looked into her eyes. She suddenly had trouble swallowing.

"We seem to have been a little slow here, darlin'," he said, and bent down to kiss her softly. Time stopped, and Kate felt his lips distinctly on hers, not as a blurred impact, but as Jake's lips touching hers. This is Jake, she thought. Jake. Oh, my God.
Damon Suede's Hot Head, about two NYC firefighters, Griff and Dante, discovering they are more than friends in the aftermath of 9/11, and Sarah Mayberry's Her Best Friend and Anything for You also feature great friends-to-lovers kisses.
The totally inadequate kiss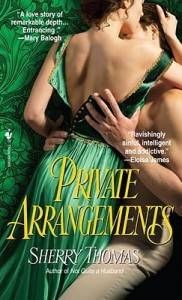 Sometimes our heroes and heroines try to find love with an easier, more conventionally acceptable partner. This never works. In Sherry Thomas's Private Arrangements, Gigi is trying to forget her husband, from whom she has been estranged for a decade. But Lord Frederick Stuart, sweet as he is, it not the guy to help:
It was always nice kissing Freddie. Sometimes even very nice. But she needed more than nice. She had to have something surpassingly ardent—a veritable conflagration—to erase the burning imprints her husband had left on her, to eradicate from memory her response to him, all hungry abandon and desperate need.

The kiss was very nice.

And she spent the entirety of it thinking of the very person she was hoping to forget.
These inadequate kisses are great for revealing the total wrongness of the other guy and for anticipating the really good kisses to follow.
The "surprising yet inevitable" first kiss.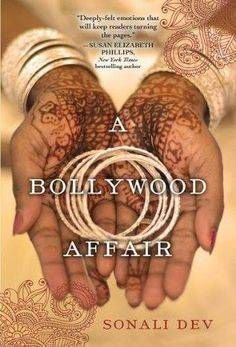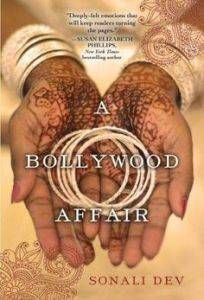 In A Bollywood Affair by Sonali Dev, Samir is a famous Bollywood director who travels to Michigan to annul the arranged marriage of his younger brother and sweet, naive Mili, who has come to the U.S. to study. Little by little, they work their magic on each other:
She felt the gentlest tug. Her head tipped back and his lips touched hers. It was a whisper of a touch, so tentative, the sensation so light, she wasn't sure she'd felt it at all. Before she knew what she was doing she reached up into it. He sucked in a breath and pulled back, just the slightest bit. His wild eyes searched hers.

Heat bloomed in her cheeks. Her wide-open heart drummed in her chest. A semblance of sense started to creep back into her head. Then it flew right out into the blazing afternoon. Because Samir gathered her hair, gathered her face, gathered all of her and claimed her lips with such force the world went up in flames around her.
Simple Jess by Pamela Morsi, Sweet Disorder by Rose Lerner, and Rogue Spy by Joanna Bourne also have terrific first kisses.
In romance, a first kiss between the hero and heroine can change everything. The characters realize how powerful their their attraction to each other is, but barriers remain, so kissing makes the conflict even more apparent. Liane Moriarty is right: kisses are "delicious and mysterious." A well-written kiss reveals character, propels plot, and puts the romantic in the romance.
____________________
Get four of the best books of the year, plus four awesome bookish goodies in our exclusive Best of 2014 Box! Order yours now at the Book Riot Store.