Lists
Riot Round-Up: The Best Books We Read In February
This content contains affiliate links. When you buy through these links, we may earn an affiliate commission.
We asked our contributors to share the best book they read this month. We've got fiction, nonfiction, YA, and much, much more- there are book recommendations for everyone here! Some are old, some are new, and some aren't even out yet. Enjoy and tell us about the highlight of your reading month in the comments.
____________________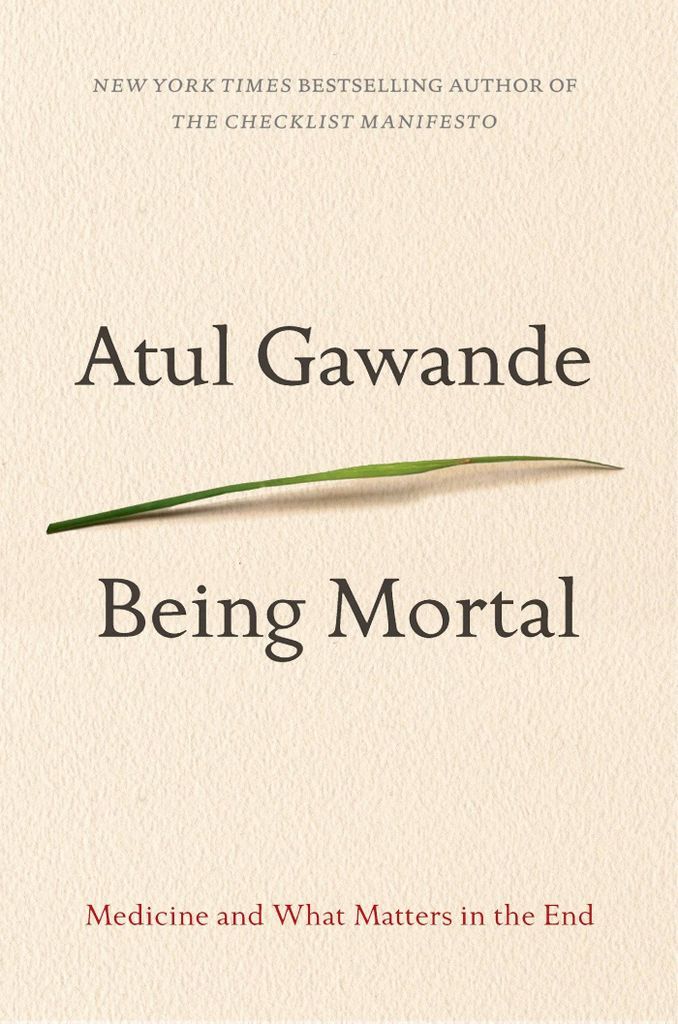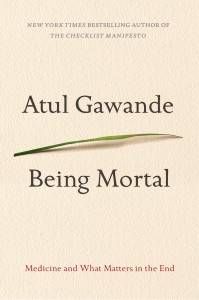 Being Mortal by Atul Gawande
In this book, doctor and really excellent medical writer Atul Gawande tackles "how medicine can not only improve life but also the process of its ending." The book is so very smart when talking about how the medical establishment is structured and how those structures affect end-of-life care. It's also important in the way it addresses the values we have as we age. But the book is truly excellent in the way Gawande opens up about the end of his father's life and how deeply personal and difficult these choices are. It's such a stunning, emotional book that I am going to push on a bunch of people. — Kim Ukura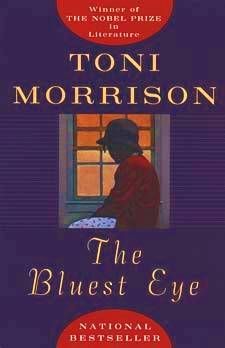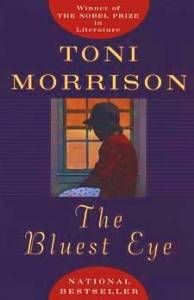 The Bluest Eye by Toni Morrison
I promised I would read it in my Book Riot post, and so the great Toni Morrison binge was started in February. Interestingly enough, I thought I would read this one quickly because I responded so well to the sentence structure– it has a pace to it that's comfortable for me. But, then again, despite the pacing, I was surprised to realize that this book needs digestion. I needed to slow myself down to understand and appreciate the character of Pecola. I can say she's on my thoughts when I'm not reading the book– even hours later. My reaction: I've got her other novels lined up and I'm still angry with myself that I haven't soaked in Morrison until now. This book is simply so good, so entrancing, so important. — Jessi Lewis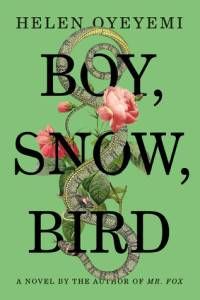 Boy, Snow, Bird by Helen Oyeyemi
I loved her earlier Mr. Fox, but after finally reading Boy, Snow, Bird, Oyeyemi might be my new favorite author. Watching her play with traditional conventions of narrative is like watching a cat play with a wounded mouse: playful yet sinister, and taking her time to toy with the reader before dealing a final and deadly blow. Reading on the metro, I kept looking around at other people on the train, thinking, "What the–can you believe what she just did there?! How can you just sit there staring blankly into the distance as if the world wasn't just torn wide open?!" — Minh Le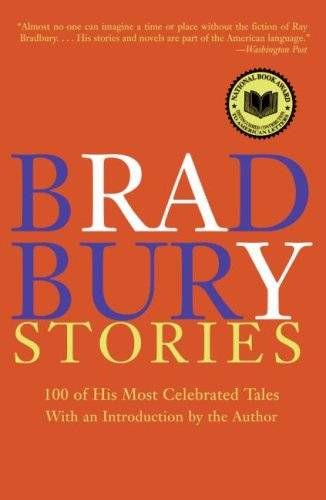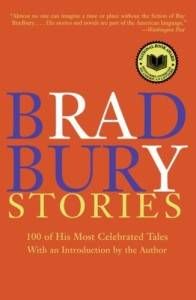 Bradbury Stories: 100 of His Most Celebrated Tales by Ray Bradbury
After rewatching the carnival X-Files episode, I remembered Something Wicked This Way Comes. After reading that again, I went on a huge Bradbury binge, which culminated in reading all 100 of the stories in the mammoth Bradbury Stories, without getting distracted by any other books during the reading.
He had a peerless imagination and took such joy in writing. This book is an absolute treasure, and will serve as a perfect way to revisit (or discover) his best short work. Also, if you're a Bradbury fan, Sam Weller's Bradbury-bio-via-Bradbury-interviews is worth a read. — Josh Hanagarne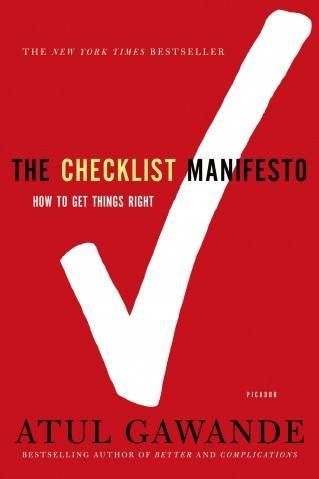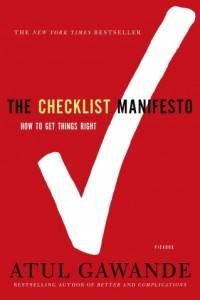 The Checklist Manifesto by Atul Gawande
My never-ending quest for efficiency led me to this previously-overlooked classic, The Checklist Manifesto. Or at least it should be a classic, if it's not already. Gawande takes something as seemingly simple as the checklist and reveals its complexities, its pitfalls, and its benefits. Turns out, they can not only help you remember your groceries but guarantee stable buildings, save lives in operating rooms, and land disabled planes without casualties. They can also be ineffective and unwieldy; it's all about how you use them. He balances the practical with the personal so well; the case studies keep the book interesting, as well as provide usage tips that are invaluable. For anyone/everyone looking for solid productivity tools to use for work (or your personal life), this is a must-read. — Jenn Northington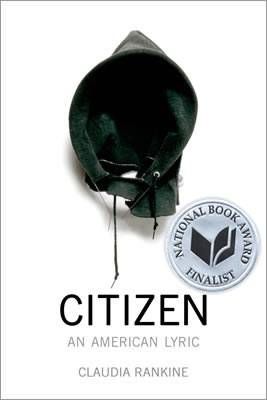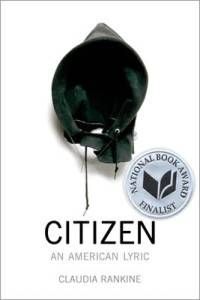 Citizen by Claudia Rankine
I finished this book in one sitting and I get chills from just thinking about it. Rankine writes in a very blunt but vivid style when she describes the microaggressions that African-Americans face. On the one hand, the accounts sound so nightmarish, but they are real and that's the terrifying genius of it all. had to grapple with wanting for Citizen to be fiction but to do that would be to downplay the day-to-day experiences I face. It's a fantastic read and I urge anyone, especially those who think people of color are too sensitive, to read it. — Morgan Jerkins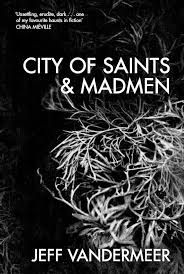 City of Saints and Madmen by Jeff VanderMeer
A city exists at a bend in a river. It was once settled by odd grey people but conquerors killed them off and took the city for their own. Weird fungi grow in all corners of the city, and large mushrooms appear suddenly in the street, where you are sure the street was clear that morning. Can mushrooms really grow that fast? Did it… move?
This city is called Ambergris, and the only way to get here is by placing a book by Jeff VanderMeer in the inside pocket of a large overcoat and getting on the #5 train from Chicago to Vernon Hills (though, of course, you won't find a #5 train listed). You will not be getting back.
City of Saints and Madmen has 4 novellas (and a few atmosphere-adding stories in the back) that tell of the history and people of Ambergris, and falls squarely in what some call "the new weird." If you like China Miéville, you'll like this collection. I certainly did. — Johann Thorsson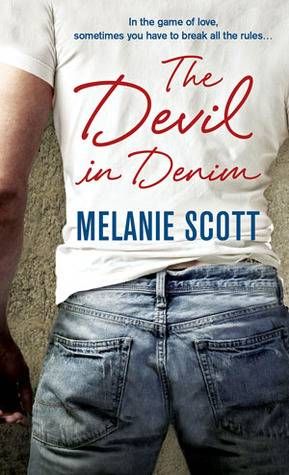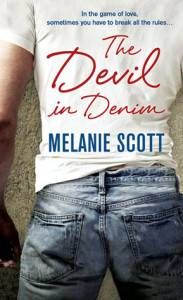 Devil in Denim by Melanie Scott
Contemporary sports romances are my thing. Enemies-to-lovers is also my thing. Two adults who have their crap together is definitely my thing. It really was a no-brainer why I'd like this book, but I honestly didn't expect to like it as much as I did. Set in the world of baseball, Maggie dreams of inheriting her father's team. It's what she went to college for and it's all she ever wanted. Though with the team hemorrhaging money, her father is forced to sell to self-made millionaire and corporate raider, Alex Winters. The romance is relatable and realistic as it unfolds, but the banter and playful antagonism between the main characters keep things at the peak level of sexiness. The book also has a diverse cast of secondary characters, which is something I love to see in romance novels. Hell, one of the baseball players wives is a smart-as-a-whip, Asian-American woman who did a stint in the Olympics. I'm almost saddened she's already married because I'd love to see her star in a romance novel of her own. I can't wait to read the next installment in the series, Angel in Armani, and Melanie Scott is easing her way onto my auto-buy list. — Amanda Diehl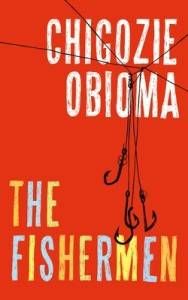 The Fishermen by Chigozie Obioma (April 14, Little, Brown)
This book is astonishing. When I decided to give The Fishermen a try, I honestly didn't really expect to make it past the first few pages (it's not the sort of plot I usually get excited about). But then all of a sudden I was halfway through and could barely catch my breath. There's just so much that's fascinating, surprising, and exhilarating about the book. The narrator is an observant but not excessively precocious nine-year-old. The story follows the disintegration of a family in small-city Nigeria. The focus is on a group of brothers whose brutal cleaving drives and haunts the plot. The mood is both abstractly mythic and concretely physical. The writing is perfectly tuned, lyrical in places and bracing in others. The characters' shifting multilingualism (Igbo, Yoruba, English) plays an intriguing role. The narrative structure has the past float to the surface of the present, then recede, then reappear. And the whole thing is much, much more than the sum of these parts. — Derek Attig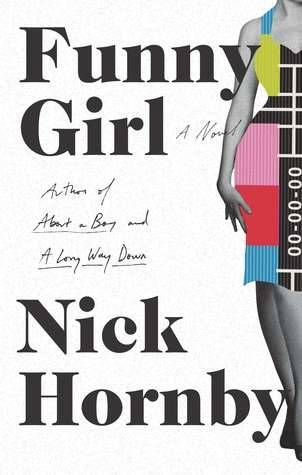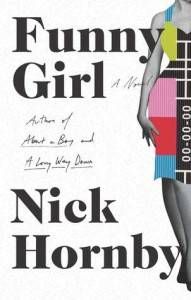 Funny Girl by Nick Hornby
This was my first Hornby, and I'm so glad I finally picked up one of his books. Barbara from Blackpool is a beauty queen with her sights on something bigger. She sets out for London, hoping to become a TV actress – hoping to become Lucille Ball, really – and she manages to land the perfect role for her. With fame comes intrigue, media attention, network pressure, and romances (even back in the '60s). This novel is a love story and a comedy, but also a look at what it means to be an artist, on and off the camera. At the forefront of Hornby's book is the acknowledgement of Work: writing, revising, trial and error, and being true and organic to character and self. This book made me laugh and made me cry and made me pause to reflect on artistry, on being genuine, and on the chasing of dreams. — Dana Staves
Girl in the Dark by Anna Lyndsey (March 3, 2015, Doubleday)
Going into Anna Lyndsey's memoir, you kind of don't know what to expect. She suffers from a light sensitivity of unknown origin – at first, the sensitivity is slight, only her face reacting to the glare of a computer screen. And then more severe, a burning sensation like "a blowtorch" against her skin. She is driven out of her job and into her boyfriend's spare bedroom as the impact becomes worse and worse, getting to the point where she spends weeks and months ensconced in a pitch black room, with foil taped to the windows and fabric pressed to the crack under the door. As terrifying as her story is, the beauty of her memoir is not in the things she's lost, but in the small moments that she can appreciate. She has brief moments of remission, where she can be outside during dawn and dusk, and the simplest of things – the smell of roses in a garden after dark, the sensation of standing in a rain shower – these are the joyful and heartbreaking moments in her story. As she tells her beautifully-written story, you want there to be a happy ending, you want her to recover from this, but at the same time, you know that this is an unlikely conclusion. The resolution is not so much in a cure; the resolution of her story is a reminder to the reader to savor and appreciate those parts of our world that we normally overlook. How satisfying the crunch of snow under our feet, the sting of the winter wind, when the alternate is a lightless prison in your own skin. — Rachel Manwill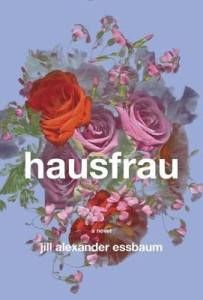 Hausfrau by Jill Alexander Essbaum (March 17, Random House)
"A bored woman is a dangerous woman." Anna Benz knows this. Her psychoanalyst says it to her repeatedly. It's how she ended up having an affair…and then another, and another. She told herself the dalliances distracted her from her worries and helped her deal with the problems in her marriage. Anna is lying to everyone in her life, including her therapist, and she knows she's not far from going off the rails. But she can't stop.
We see Anna at home, Anna with her lovers, Anna with friends, Anna in analysis, Anna alone. This is a remarkable novel about an unapologetically flawed woman whom it would be all too easy to judge and condemn. But Essbaum is more interested in exploring and understanding the less camera-ready aspects of marriage, family, and infidelity than she is about making grand moral pronouncements, and the result is a fascinating, satisfying, wholly human story. — Rebecca Schinsky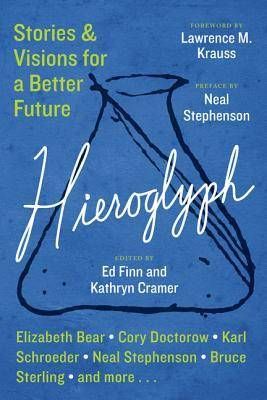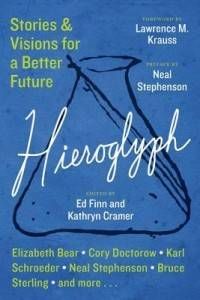 Hieroglyph: Stories and Visions for a Better Future, edited by Ed Finn and Kathryn Cramer
Born from a conversation between Neal Stephenson and Arizona State University's Michael Crow, Project Hieroglyph is an attempt to create an opportunity for collective brainstorming between science fiction authors and scientists. It's a fascinating premise that was fully realized in this short story anthology. Each story was surprisingly good, with a good mix of shorter flash fiction and longer novella length pieces. Personal highlights were a fantastically creepy story by Elizabeth Bear, a Western-themed near future piece from Bruce Sterling, an achingly beautiful story about connection and loneliness from Vandana Singh, and stories from Stephenson himself, as well as David Brin and Cory Doctorow. It's the book I could not stop talking about all month. — Nikki Steele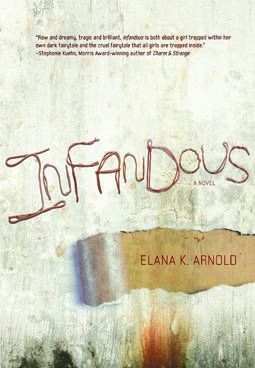 Infandous by Elana K. Arnold
This tough, gritty, and unflinching story about girlhood and womanhood and "coming of age" in a very specific, very female way, is fearless. Infandous is the story of Sephora growing up in the rough part of Venice Beach with her beautiful mother, a horrific secret of what happened to her haunting the back of her mind. Between the chapters of her story are dark, un-Disneyed fairy tales and myths about the ways men have raped and pillaged women for their own benefit. These are ugly, brutal stories, and the perfect metaphor for Seph's own life, where what looks like it should be nice and glistening on the surface is anything but. Arnold's novel, which weighs in at just over 200 pages, is much more a study in character than it is plot driven, but the way she explores gender dynamics and sexuality is knock-out good. Fans of Francesca Lia Block's weaving of the magical and fantastical with reality will eat this up. — Kelly Jensen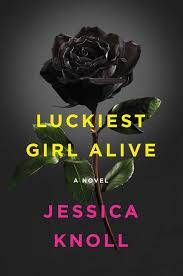 Luckiest Girl Alive by Jessica Knoll (May 12, Simon & Schuster)
Ani FaNelli is a gorgeous, successful writer at a fashion magazine. And she's about to marry Luke, a rich, handsome businessman. So why does she feel like she's living a lie? As the big day approaches, Ani must face events from her past if she has any chance of a happy future. Told in alternating chapters flipping between Ani's past and present, Luckiest Girl Alive is a suspenseful, compelling read. And dark – ooooo, is it dark! I loved it. I thought that Knoll deftly incorporated contemporary issues facing teens and young women, and she perfectly teased out the big reveal about Ani's past. And the book did not end the way I was guessing it would – it was even better. — Liberty Hardy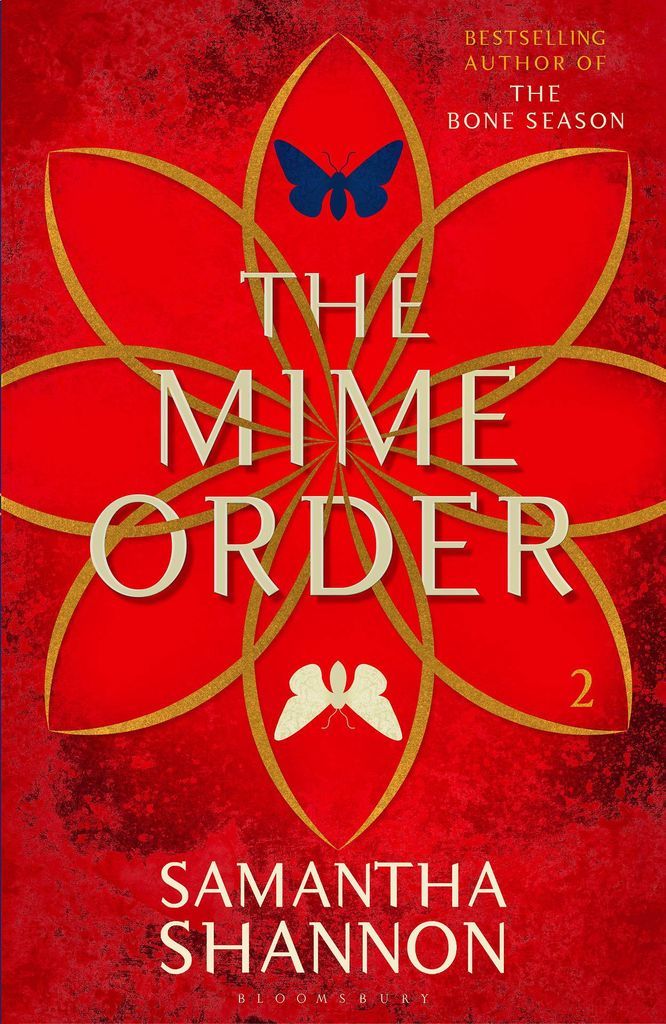 The Mime Order by Samantha Shannon
The Mime Order is the second book in Samantha Shannon's The Bone Season series, a dystopian urban fantasy series set in the British Isles of the mid 21st Century. I was looking forward to this one, having enjoyed the first, and I definitely feel that my anticipation paid off. The Mime Order is full of beautifully imaginative world-building of a world to be found in the very familiar streets of London. I love novels that are full of description and imagination while still having a driving plot, and The Mime Order gave me all of that, plus a frustratingly good cliffhanger. Shannon is 23 years old, which makes me all the more excited to continue following her writing. — Rah Carter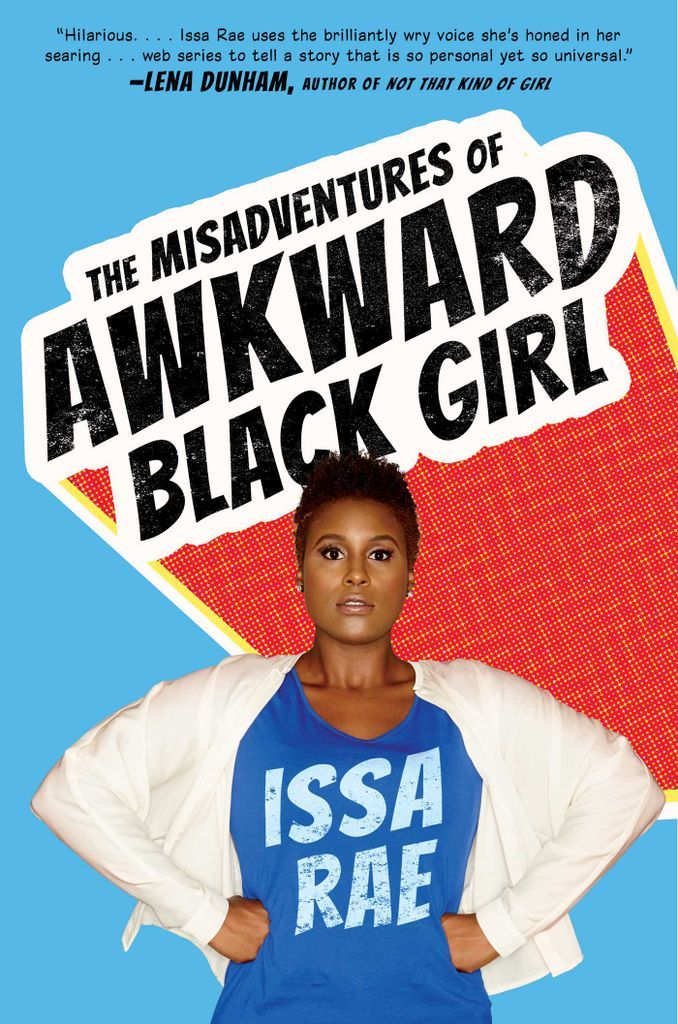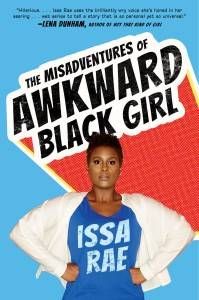 The Misadventures of Awkward Black Girl by Issa Rae
Rae's essay collection is a romp of self-deprecating wit relating the anxiety-ridden life experiences of a trilingual, fashion-deficient, Stanford-educated, Halfrican millennial. Rae's stated intent is to entertain and instruct by sharing the uncomfortable moments that shaped her. But her book's appeal goes far beyond those modest ambitions. It succeeds most dramatically–and comically–in presenting an appropriately complex representation of black womanhood in all its quirky splendor.
We, as a society, need more authentic representations of black women to push us beyond the usual stereotypes and caricatures. Rae succeeds in sharing a portrait of a well-educated, creative, entrepreneurial woman. Yet she sidesteps the damaging pitfall of presenting a flawless front to bolster respectability and approval. Instead, she jokes about experiences most would edit out of their public profiles, such as of catfishing at eleven and getting blocked on Twitter by a disabled stripper years later. She's giving us her humanity, warts and all. — Maya Smart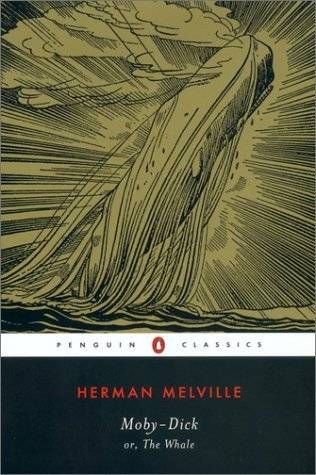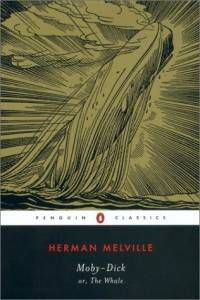 Moby-Dick by Herman Melville
You don't so much read Moby-Dick as experience it. That might sound utterly pretentious, but halfway through, in the thick brine at the centre of the book – when the chapters' subject matter careers from the natural history of whales to their place in art history to a how-to manual on gutting them to their theological significance to a boys-own adventure – I began having fever dreams about whales. Like a storm in the Sea of Japan, it overwhelmed me, but in a very, very good way. Melville throws so much at the reader, drenched in such florid language, it leaves you punchdrunk. Many give up, stagger away, cursing its refusal to rest in one genre. But channel your inner Ahab and persevere. A great, if incredibly odd, book is at hand. It gets under your skin, creeps into your dreams, infects your language. I wanted to use the word 'unctuous' a lot. Thar she blows, indeed. — Edd McCracken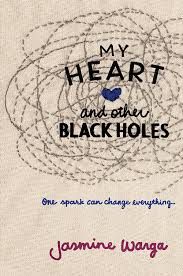 My Heart and Other Black Holes by Jasmine Warga
I'm going to be talking a lot about this book in the coming months, Rioters. Deeply moving, often funny, and incredibly unique, My Heart and Other Black Holes blew me away. It was a book that was at the top of my list for titles I couldn't wait to pick up this year, mostly due to the charming name and the promise of a main character smitten with science and physics. But ah, the book is so much more than a charming title and endearing character. Depression and suicide are not easy to write about, and Warga does it in a way that makes you want to reach out and help the characters you're reading about. And what an important thing to instill in young readers. The story, and the wonderfully complicated and wounded characters, will stick with me for a while. — Eric Smith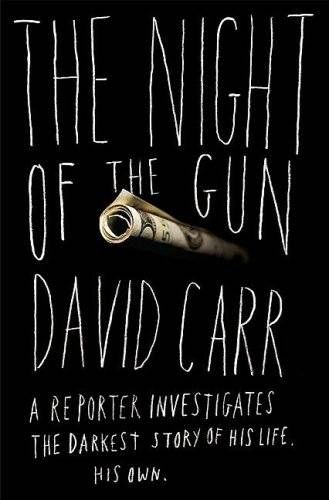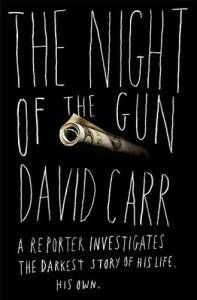 The Night of the Gun by David Carr
The recent, untimely death of the New York Times columnist David Carr has provoked much somber reflection from peers and admirers alike (I would particularly recommend 'King David,' Ta-Nehisi Coates's heartfelt meditation at The Atlantic). It was therefore with some embarrassment that I realised I was more familiar with Carr's reputation than his actual work.
Nevertheless, I doubt I am the only one who has found reason to recent days to pick up The Night of the Gun, or to belatedly realise what all the fuss was about.
I generally have little time for memoirs of addiction. As a semi-permanent cottage industry within publishing, their style is often familiar; equal parts crass voyeurism, cheap moralizing and, most unforgivable of all, bad prose. The Night of the Gun is a welcome antidote. It does not reinvent the genre, but simply does it very, very well, which is perhaps the more revolutionary achievement. Reflecting on his years as an alcoholic and cocaine addict, Carr is not only ruthless in his self-criticism – most former junkies are – but unfailingly journalistic in how he goes about it. The personal becomes professional, and vice versa. Carr was not the first to point out how the insular worlds of newspaper journalism and drug addiction may clash or compliment each other, but the conclusions he drew are among the most eloquent, and the most honest. — Sean Bell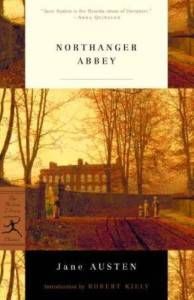 Northanger Abbey by Jane Austen
This was a reread for me, and much-needed one! I don't remember getting half the jokes and humor in this book as a teenager that I did now. Northanger Abbey is simply delightful, but by far the best part of the book is MR. TILNEY! (His can only be pronounced in a squee.) He is the actual best. So handsome and charming and smart and nice (except when it's very necessary not to be nice). He's like if Benedict Cumberbatch and T Hiddles had a baby in Regency England. Mr Tilney is by far my favorite of all of Austen's heroes, even more so than Mr. Darcy. Oh, and all those amazeball Jane Austen quotes about reading? "The person who has not pleasure in a good novel must be intolerably stupid," etc. etc.? Come from this book. — Tasha Brandstatter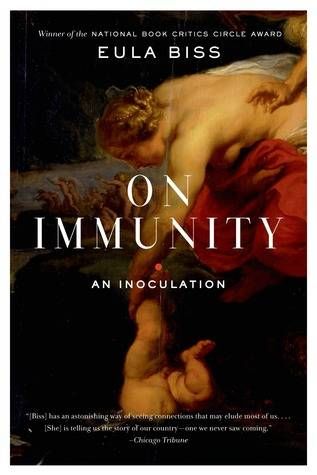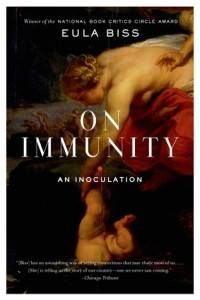 On Immunity by Eula Biss
Despite the fact that this book has been deemed one of the best non-fiction books of 2014, it completely took me by surprise. By combining historical information and personal essays, Biss takes on the hot button topic of vaccinations and brings it to a level that can appeal to anyone. Plus she is able to take the idea of vampires and our cultural history with those creatures and integrate them into our current cultural fear of vaccinations. Without shaming people who may be wary of vaccines and providing her own personal stories of motherhood, Biss does a really fantastic job explaining how we have vaccines, what they can do compared to what we think they can do, and why they are so important. — Rincey Abraham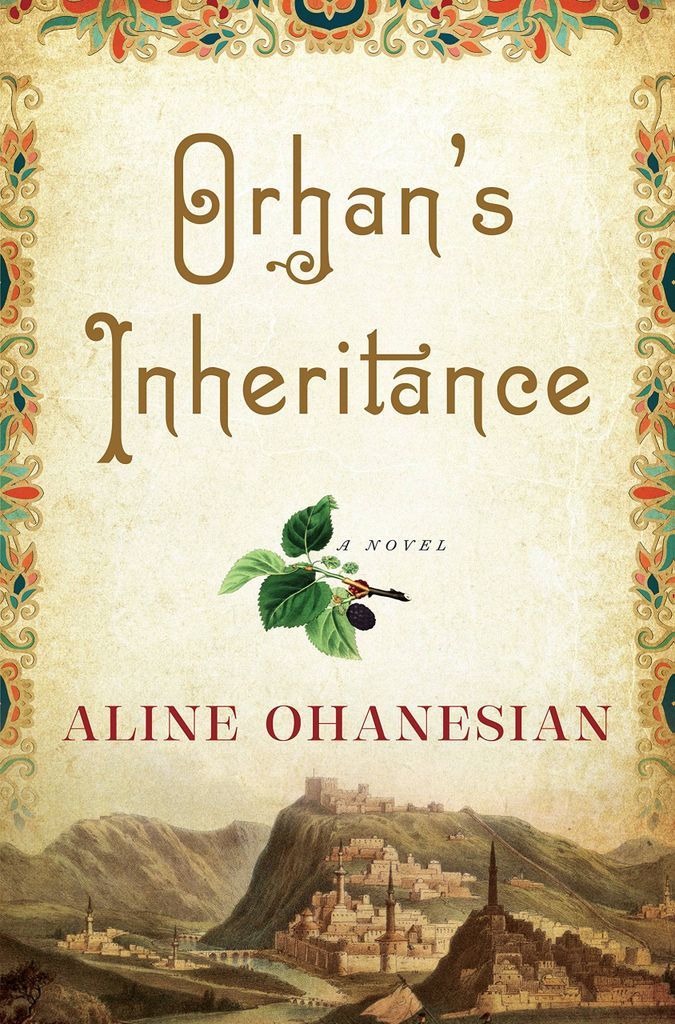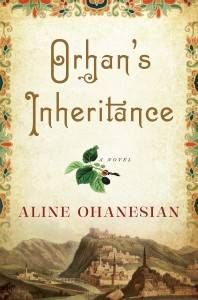 Orhan's Inheritance by Aline Ohanesian
Ohanesian's novel audaciously and articulately examines the complexity of transgenerational grief still looming from the Armenian Genocide. However, what truly marks the author's fearlessness is her ability to view history from multiple perspectives. Orhan's Inheritance illuminates two sides of a horrific and tumultuous era, revealing a century's worth of fallout with tact and sincere passion. This is an important book arriving at a pivotal point in Armenian history. — Aram Mrjoian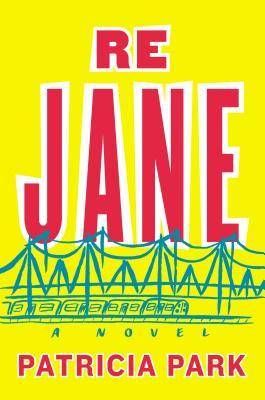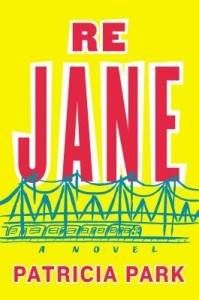 Re Jane by Patricia Park (May 5, Pamela Dornan Books)
A re-telling of Jane Eyre set in modern Queens with a Korean-American protagonist? I jumped all over this with undignified fervor. Jane is an orphan who lives with her super-strict Korean uncle and his family, working in his grocery store while trying to fit in despite being half white and essentially an outcast. In a fit of rebellion, she leaves to be a live-in nanny for a women's studies professor and her husband, the latter with whom she falls quickly in love. Tragedy strikes (not the one you're thinking of, if you've read the original), and Jane flees to Korea- and here's where Re Jane swerves away from the original in really interesting ways, becoming an examination of family, prejudice, immigrant culture, youth, and individualism. This is both a must-read for Jane Eyre-ites and a wholly new, original thing that stands firmly on its own story-telling legs. — Amanda Nelson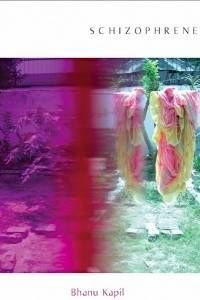 Schizophrene by Bhanu Kapil
Bhanu Kapil's beautiful, haunting books push the boundaries of what it's possible to do with language, asking big and small questions about identity, diaspora, and loss. Each of her books is a hybrid, living somewhere between poetry and prose, fiction and nonfiction, and you can feel your own world getting bigger while you read them. (A handful of writers including Kate Zambreno, Sofia Samatar, and Jenny Zhang recently discussed her work over at the Believer.) — Sarah McCarry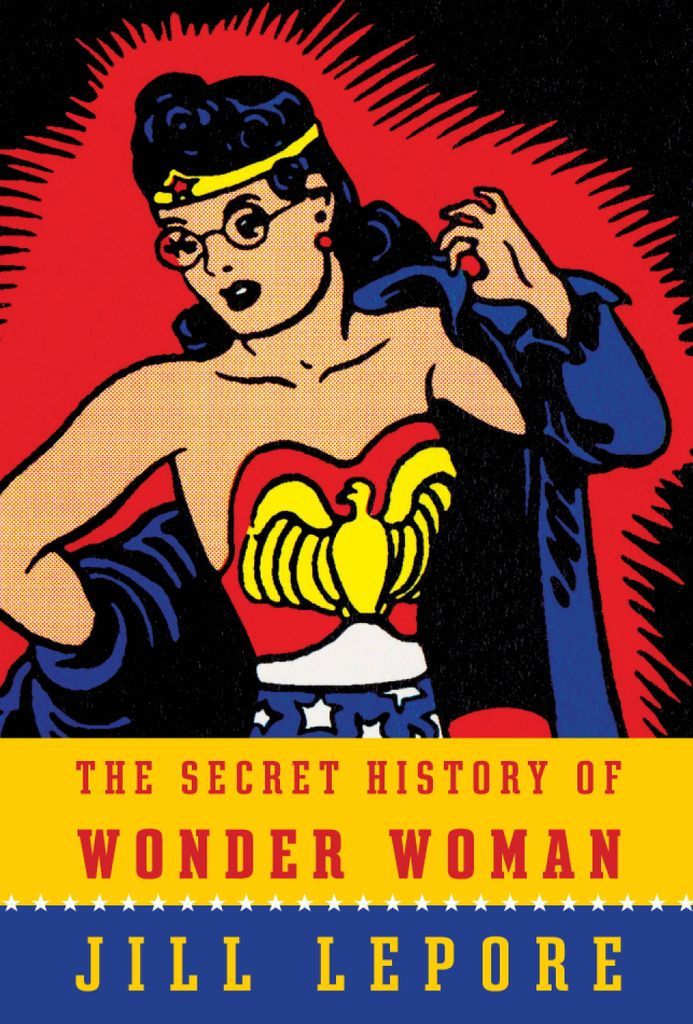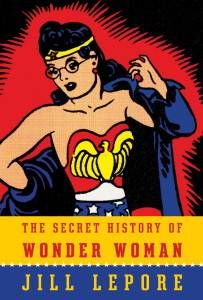 The Secret History of Wonder Woman by Jill Lepore
If you want a non-fiction read that's weird and wonderful and KINKY, look no further than The Secret History of Wonder Woman. William Moulton Marston, the inventor of Wonder Woman, was a progressive suffragist and feminist with a penchant for BDSM and a secret polygamous family. One of his wives was the niece of Planned Parenthood founder Margaret Sanger. Oh, and he also invented the lie detector test, as one does. The whole book is beyond fascinating, but most of all I loved reading about the badass ladies of the early birth control movement. This is one of those books that will have you nudging everyone within elbow distance to say "Holy shit! Did you know… ?" — Rachel Smalter Hall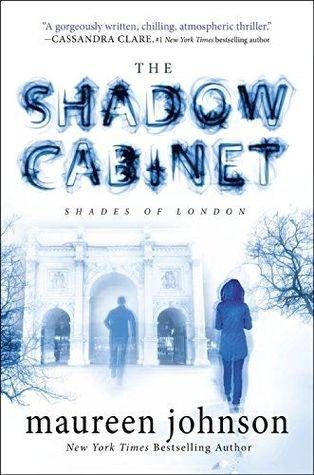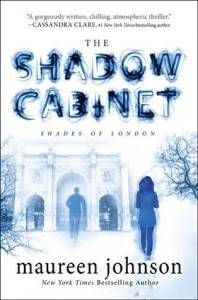 The Shadow Cabinet by Maureen Johnson
So, yeah, I read this twice this month, in two different formats. Because it was great. Shadow Cabinet is the third installment in Maureen Johnson's Shades of London series, and for real, the series is only getting better. The series is about a Louisiana girl named Rory who transfers to a boarding school in London and in the first book, she develops the ability to see ghosts (ooohh). By the third book, she's been working with a group of young police officers whose job it is to clear up ghost-related crimes and disturbances. Think Veronica Mars + ghosts + accents, and throw in some David Bowie-look-alike villains in Book 3. I know. All I really want is for a weekly procedural show based on the series. Rory's abilities have changed and grown over the series, but and I was really worried that things would devolve into Rory being savior of the universe (which is my LEAST favorite kind of storyline), but Johnson has broadened the story while keeping the characters realistic and relatable. All in all, excellent funny/spooky YA. — Jesse Doogan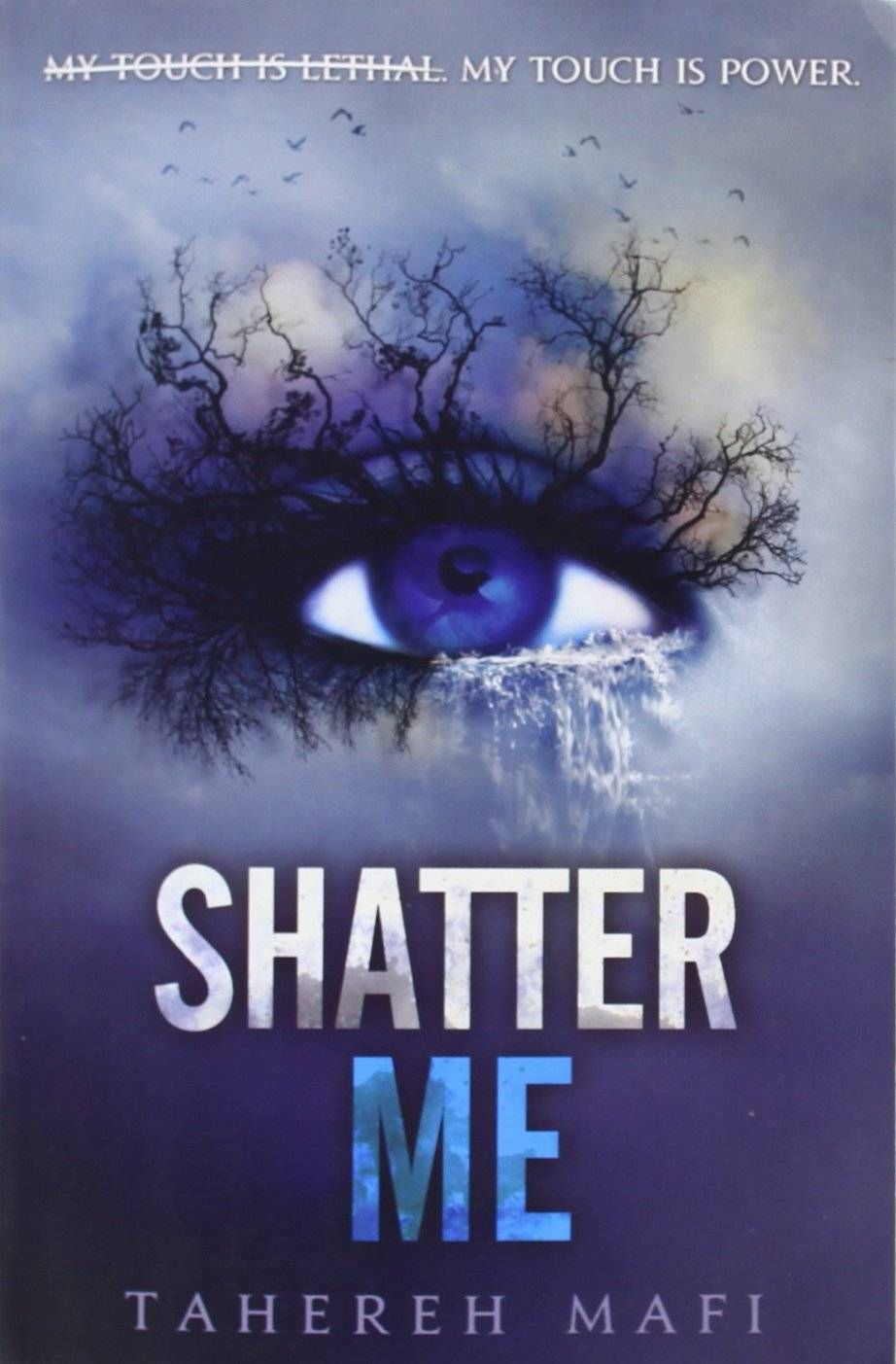 Shatter Me/Unravel Me/Ignite Me by Tahereh Mafi
I loved this series in spite of myself, in spite of my years of YA series fatigue. LOVED. IT. Juliette's voice is incredible, and feeling her progress as her voice strengthens and stabilizes makes for an amazing reading experience. In a nutshell: she's in an asylum because of a terrible accident resulting from the fact that her touch kills, but she gets out and becomes a badass. I absolutely adore how, despite the fact that there's a (very hot) love triangle and so many other YA dystopian/romance tropes, this series stands out for the uniqueness of the voice and style. A friend who teaches high school said she'd been put off by the covers, which I'll admit to loving despite the fact that they are a little cheesy. The coolness of the colors sets the tone perfectly. I haven't invested in a heroine the way I invested in Juliette in a really long time. Loved, loved, loved these books; how many more times can I possibly say that? Loved. Them. They've got me on a YA bender, excited to see what else I nearly missed. — Jeanette Solomon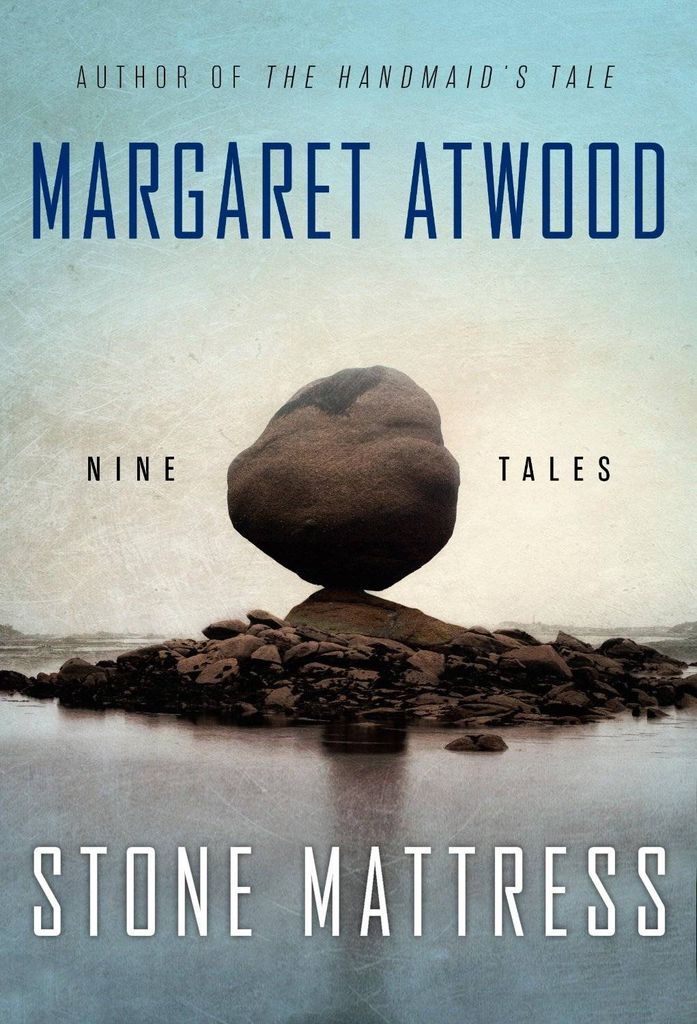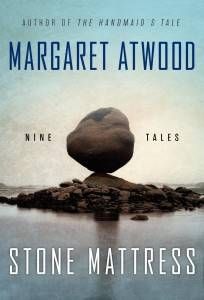 Stone Mattress by Margaret Atwood
So this was how I kicked off my Book Riot Read Harder Challenge. My wife, my best friend, his wife, and myself are doing a mini-bookclub with the Read Harder Challenge and we began with a short story collection. Stone Mattress won the day. I've read that age is the final frontier of fiction and Stone Mattress approached that theme with integrity and imagination. I feel part of that age theme is reconciling who we were with who we are. We build the bed we must lie in with the triumphs and mistakes of our lives. Sometimes that bed is warm and comfortable, but sometimes it's made of stone. Either way, it's ours to lie in. Sometimes touching, sometimes creepy, Stone Mattress was wonderful from start to finish. — Chris Arnone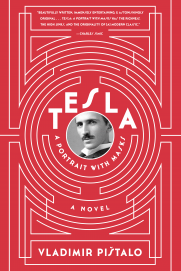 Tesla: A Portrait With Masks by Vladimir Pištalo, translated by Bogdan Rakić and John Jeffries
I've always been fascinated by Tesla, and it had been several years since I read Margaret Chaney's biography of the brilliant inventor, so when I heard about this biographical novel by the Serbian novelist Vladimir Pistalo I HAD to read it. And I wasn't disappointed. Drawing on Tesla's own letters, interviews, and other personal papers, Pistalo created a world as seen through Tesla's eyes. We learn that just prior to some of his major breakthroughs, Tesla would see brilliant flashes of light and sometimes feel intense disorientation. At times, the narrative veers away from third-person omniscient to Tesla-focused stream-of-consciousness, and it's done beautifully. A Portrait with Masks is perfect for anyone interested in this gifted and visionary man, or with the War of Currents during the late 19th century. — Rachel Cordasco
I've been reading/listening/looking through WarInk.com, a virtual art exhibit that tells the story of California war veterans, mostly from the wars in Iraq and Afghanistan, through their tattoos. It's a story I probably would never have gravitated to, normally, but the art is so beautiful, the tattoos just waiting for you to click and hear their origin stories. It's like a time capsule of mini-memoirs, all wrapped around the themes of war, family, and home. And it's something that can be a shared reading experience-anyone who happened to look at my screen while I was on the site was instantly captivated too. — Alison Peters
____________________
Get a box of YA books and bookish goodies in the mail every quarter with our new YA Quarterly Box! Sign up here.