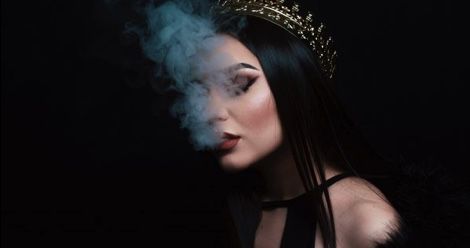 This Riot Recommendation asking for the best female villains is sponsored byThe Silent Patient by Alex Michaelides (Celadon Books).
Alicia Berenson's life is seemingly perfect. She is a famous painter and her husband, Gabriel, is an in-demand fashion photographer. One evening, Gabriel returns home late from work, and Alicia shoots him five times in the face and never speaks another word. Alicia's refusal to talk turns a domestic tragedy into something far grander, and she is hidden away at the Grove, a secure psychiatric unit. Enter Theo Faber, a psychotherapist obsessed with unravelling Alicia's mystery. Shocking, thought-provoking, and deeply twisted, The Silent Patient is a spellbinding psychological thriller about violence, obsession, and the dark side of passion.
---
Make the biggest bucket of popcorn I am Jessica Fletcher-all-in when there's a female villain! That's why we're asking you to tell us the best female villains. You know what we mean, the characters that make you catch your breath, or lean forward into the book in shock and sometimes a bit of amazement, at the devious villainy. So please fill our little black hearts with more books to read by popping down into the comments section and telling us your favorite female villains. Next week we'll be back with the evilest list.