Riot Recommendation: 21st-Century Literature by Women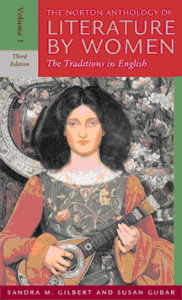 This fall, I will be teaching my first "Women in Literature" course. The course uses The Norton Anthology of Literature by Women, which offers quite a nice historical perspective, even though it is limited to works written in English. I'll be supplementing the text with works in translation, and I plan on asking my students to read a relatively recent novel for their final essay assignment. I will allow them to choose this novel, but I want to give them some direction. I want to point them to best of what this century has had to offer from its many talented women authors, but I need help making my list.
On Twitter, Jennifer Egan's A Visit from the Goon Squad, Gilead by Marilynne Robinson, and Wolf Hall by Hilary Mantel have all been mentioned by multiple people. They're on the list for sure. What authors and/or specific works would you include on your list? Who are the women that have made you take notice? What books did they write?