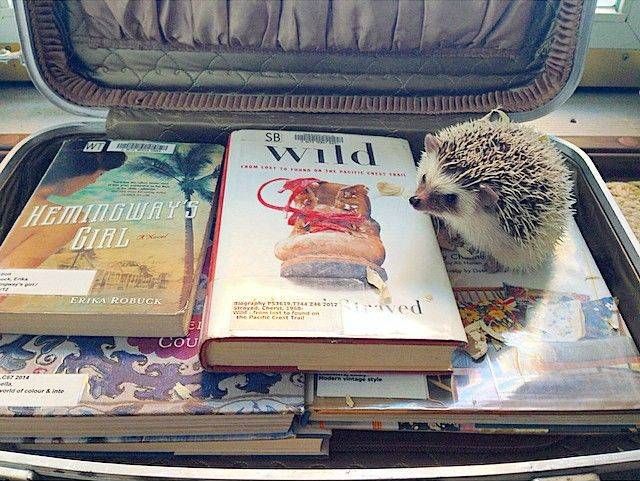 Valentine De Landro will be speaking at Book Riot Live 2016, November 12 and 13 in New York City.
Valentine De Landro is an illustrator, artist, and designer who has been working in comics for years, creating art for superhero comic books with Marvel and DC, other licensed properties like Buffy: the Vampire Slayer, and now his own creator-owned comic with Kelly Sue DeConnick. Not sure where to start with his work? We've got you covered!
I first discovered De Landro through Bitch Planet, the feminist sci-fi prison colony series he co-created with Kelly Sue DeConnick in 2014, and I would recommend you start there. Bitch Planet tells the story of several women deemed "non-compliant" by the government, sent to be rehabilitated on the Auxiliary Compliance Outpost — Bitch Planet, as it were. Bitch Planet houses thieves and murderers, but also women who just don't fit within the patriarchal system. Women who don't accept being cheated on by their husbands. Who are fat. Who talk back. Who stand up for themselves. In issue 4 one of the inmates, Kam, is looking through the files of her fellow non-compliant women and many of their crimes I'd be proud to commit: political incitement, development and distribution of gender propaganda, criminal literacy… De Landro's art is essential to the comic, contributing enormously to the exploitation/grindhouse movie feel. He honestly depicts women's bodies, bodies with shapes we rarely get to see in any media, and does it without shame or sexualization. Start with the first trade paperback, Bitch Planet Volume 1: Extraordinary Machine, but it's worth picking up individual issues as well, which come with bonus feminist essays not included in the trade.
After that, check out De Landro's run on Marvel Knights 4, starting with issue 19 (collected in Marvel Knights Fantastic Four, Vol. 4: Impossible Things Happen Every Day). It's the beginning of a short arc about the Inhumans, who you may be familiar with from Marvel's Agents of S.H.I.E.L.D. tv show. Even if you're not, there is enough exposition for a newbie to jump on board. This series, focusing on the Fantastic 4, continues the sci-fi tone from Bitch Planet and is a great jumping on point for De Landro's superhero work. I could stare at his drawings of the Thing for hours.
For more superhero comics, try X-Factor. De Landro penciled many issues of this Marvel comic about a detective agency for mutants, but I'd recommend starting with issue 39 (collected in X-Factor Vol. 7: Time and a Half). It works well as a standalone story, answering the question "What's it like when mutants have babies?" De Landro's art conveys both the wonder and the horror of becoming a parent, and may make you cry.
Lastly, read the Adventures of Superman #17, another collaboration with Kelly Sue DeConnick. Adventures of Superman was a digital-first anthology series published from 2013-2014. It contains stories written and illustrated by various people, published online first in chapters containing one story each. De Landro and DeConnick's story was published in chapter 50, collected in issue #17. It's a cute romance between Lois Lane and Superman as they get and give each other presents for Valentine's Day. It's as witty as any DeConnick comic, and De Landro's art expertly conveys Lois and Clark's emotions through sparse linework.