This content contains affiliate links. When you buy through these links, we may earn an affiliate commission.
Neal Shusterman has written more than thirty novels and short story collections. He is best known for his YA books, but also writes screenplays and books for adults and younger children. He's a New York Times Bestselling Author, a National Book Award winner, and a Printz Honor Book recipient. And those are just the tip of the iceberg of the literary awards he's received. Furthermore, his unique creativity matches the prolific nature of his writing career. His books are filled with intricately thought out fantastical elements, an ever-present but understated diversity, and a talent for handling multi-perspective narratives that rivals George R.R. Martin. With so many stories to choose from, you can't go wrong. But here are some of my ideas on where to begin.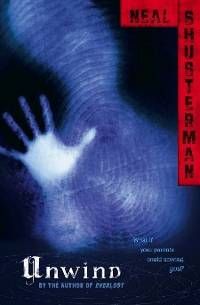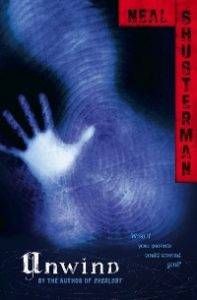 The Unwind Dystology is probably Shusterman's most popular series and with good reason. Many books shy away from the subject of abortion or portray it as an individual experience. But not this book, which tackles the right of reproductive freedoms head on as a societal issue. The first book imagines a future where a Second World War has been fought over reproductive rights. A solution reached: to get rid of abortion but allow parents to "unwind" their children at any point from the age of thirteen to seventeen. In doing so, each of the children's organs is transplanted to donors, so technically their life doesn't end. Throughout the story you will meet different children who are scheduled to be unwound for many different reason. Reading it will make you think, make you cry, and make you reconsider the meaning of compromise.
After the emotional journey of Unwind, you are ready for Challenger Deep. In my opinion, this book is even more emotionally chilling. Perhaps because it weaves together metaphor, fantasy, and reality to portray mental illness in a story inspired by the experiences of Shusterman's son, who also serves as the book's illustrator. Fourteen-year-old Caden Bosch is the artist-in-residence on a ship headed to the deepest part of the ocean. He's also a high school student hearing voices and, eventually, in a psychiatric hospital. The author doesn't delineate between storylines, which can make it hard at times to follow the thread of the story. But in a way that makes sense. Caden cannot follow the thread of his life either. Equal parts heartbreaking and hopeful, I definitely understand why this book won the National Book Award.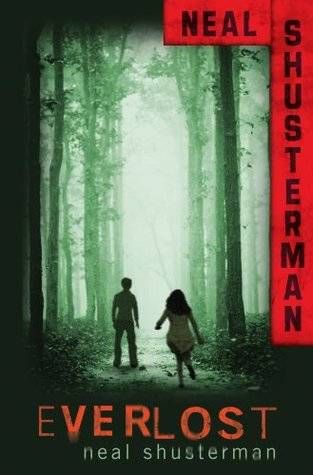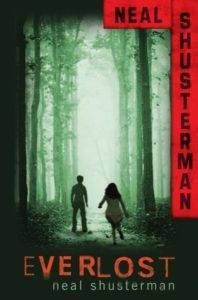 Next, if you need a break from all those feels, try Everlost, the first in Shusterman's Skinjacker series. After Allie and Nick don't survive the car crash, their souls end up in the in-between world of Everlost. It's a magical world (well, afterworld) with no adults, just gangs of wild kids and their leader Mary Queen of Snots. Nick fits in perfectly, at first. Allie, not so much. But both will learn that there are many dangerous secrets about Everlost that someone needs to uncover. The concepts in this book are deep and not exactly light-hearted, but the detail and quirky sense of humor make this book enchanting. Part of this different tone may be because the book is written for a slightly younger, middle school audience.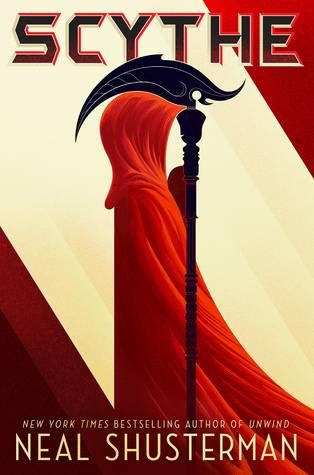 If you aren't ready to laugh or are nervous about undertaking another already-completed series, then pick up Scythe. This is the first—and so far only—book in Shusterman's Arc of a Scythe series. It also was a Printz Award honor book last year. It portrays a future where technology and human innovation have defeated illness, war, and death. To keep population size under control, scythes are the only people allowed to kill. In this world, teenage Citra and Rowan become apprentice scythes. Only one can proceed and the other may lose their life.
Falling in love with Neal Shusterman's books is like committing to a life where your TBR pile only expands and never gets smaller. But I'm so glad I started reading his stories. If you haven't gotten around to reading him yet, I hope you'll give one of these a chance!