This content contains affiliate links. When you buy through these links, we may earn an affiliate commission.
Back in January, I put together a reading list inspired by the books mentioned in Andrew Winger's Winger. I really enjoyed that, and promised myself I'd write more of these whenever I read a book full of literary references.
Next one up? My Heart & Other Black Holes by Jasmine Warga.
In Jasmine Warga's debut, we meet two tragically depressed teenagers who plot to take their lives together, and in the process, the protagonist, Aysel, grows really close to her partner, Roman. Without any major spoilers, here's a reading list from My Heart & Other Black Holes, featuring books mentioned in the novel, as well as… well, books that are kind of implied.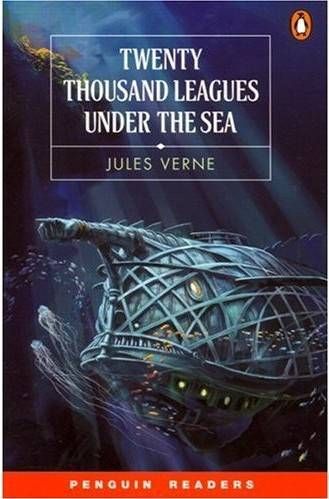 20,000 Leagues Under the Sea by Jules Verne: Aysel's love interest, the troubled Roman, has a love of the ocean and sea creatures. While I won't giveaway how this is discovered (as it is quite cute), Warga mentions Jules Verne, particularly 20,000 Leagues Under the Sea and Captain Nemo, quite a bit over the course of the novel.
Paradise Lost by John Milton: Aysel is more focused on science than she is her English literature courses. Her English teacher is absolutely smitten with Milton though, and is described as someone who clutches her copy of Milton's Paradise Lost firmly against her chest.
In a novel where the two characters talk about their beliefs and where their "potential energy" might end up (Aysel is an
obsessive physics nerd), it seems appropriate that Milton's epic poem find its way into the plot.
The Collected Poems by Sylvia Plath: Another poet that gets a quick mention in that English class? Sylvia Plath. While it isn't stated what poem or book Aysel and her class are reading, if they are reading Milton… it might be a safe bet that the students are reading her poems.
The World As I See It by Albert Einstein: A collection of Einstein's articles, letters, and more, I like to think this book might have been in Aysel's personal library at home. Einstein is a man she frequently brings up when discussing relativity and science in her physics class, with her particularly awesome teacher.
Collected Poems, 1947 – 1997 by Allen Ginsburg: And one more poet that's brought up in Aysel's English class.
Yet again, another book that likely isn't an accident.
If the class is studying epic poetry like Paradise Lost, they're probably reading Ginsburg's epic Howl, which addresses suicide, the biggest theme in the novel.
-#-
And there you have it, all of the literary references in My Heart and Other Black Holes… well, except for one at the end. No spoilers here, kids.
____________________
Get a box of YA books and bookish goodies in the mail every quarter with our new YA Quarterly Box! Sign up here.