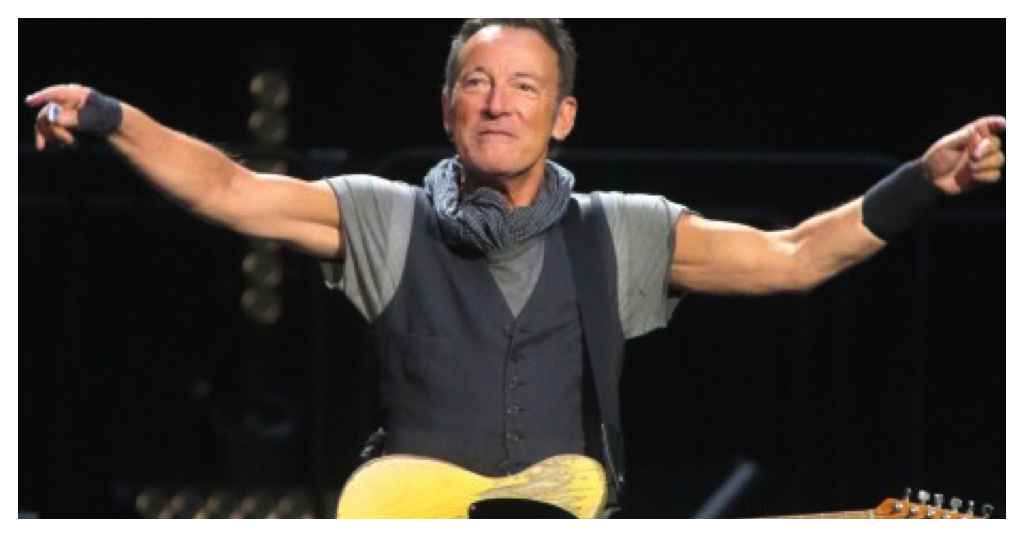 Pop Culture
Reading Like A Boss (Or The Boss, Rather): A Bruce Springsteen Reading List
This content contains affiliate links. When you buy through these links, we may earn an affiliate commission.
When Bruce Springsteen (the heart-stopping, pants-dropping, house-rocking, earth-quaking, booty-shaking, inspiration-citing, book-writing force of rock and roll spirit) publishes a memoir, you better believe it's going to be the equivalent of a three or four hour sweaty, raw-voice-by-the-end-of-it stage show. Epic. Thunderous. Strong and vulnerable. Honest. Present. Rocking. Thoughtful. Full of charming caps lock.
He doesn't disappoint. Springsteen's memoir Born to Run is a hefty chunk of paper, but when you're one of the musical custodians of American culture, of course you have a lot to say. And people who have a lot to say tend to be the folks who have spent their share of hours with a nose in a book lapping up words, ideas, empathy, self-awareness. Bruce Springsteen is just such a folk, having spoken several times about his love for Russian novelists, for the grit of Cormac McCarthy, for the oceanic emotion in Moby Dick.
The guy loves books.
One doesn't have to stretch far to come up with a handful of books that feel like a literary set list perfectly suited for The Boss. Here, for your consideration, is my set list.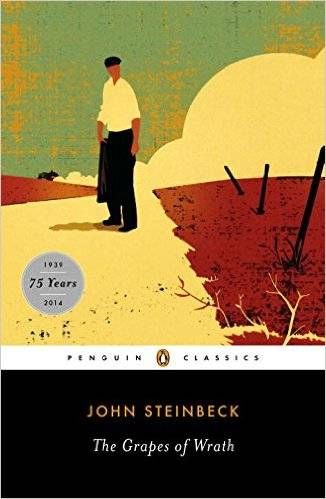 The Grapes of Wrath by John Steinbeck. While Springsteen recorded The Ghost of Tom Joad before actually reading the book, he and this perennial assigned reading classic are a perfect match. They just get each other. His songs are populated by people facing crushing despair—people starving for a little good news, a little justice, a little faith. The family Joad and their peers are starving for all that and more, and if you don't love them fiercely and kind of want to throw some punches around to help them out, you and I just may not ever understand each other. Plus, doesn't the chapter about the turtle feel like an accordion-backed ballad that could belong on Wrecking Ball? Plus, the opening chapters of Born to Run describe a childhood home that isn't far off from places these Oklahomans slept. Plus, this book belongs on every list ever.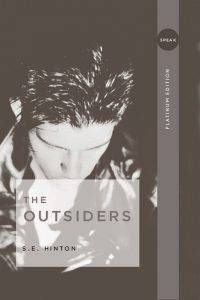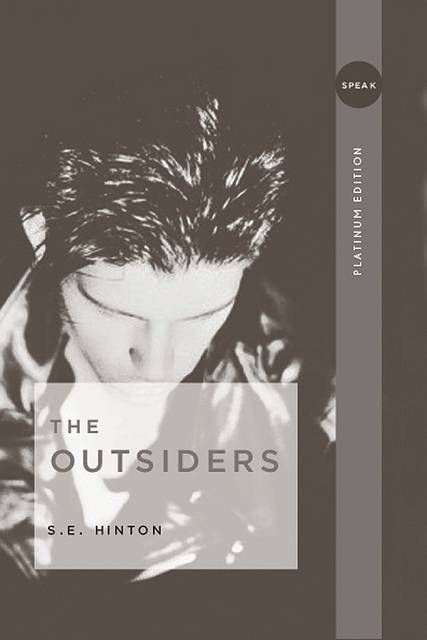 The Outsiders by S. E. Hinton. When ancient grudge between privilege and poverty breaks to new mutiny, Hinton and her crew of teenagers caught in the tides of adulthood and the unforgiving nature of life were there to shape the teenage years of so many of us. "Love hurts" might seem a stupid and overstated rock and roll sentiment when wailed by like Nazareth, but in Hinton's skilled hands we feel it. We feel what it's like to be beaten down by circumstance and by the hands of those with power and status. This theme has Bruce Springsteen written all over it.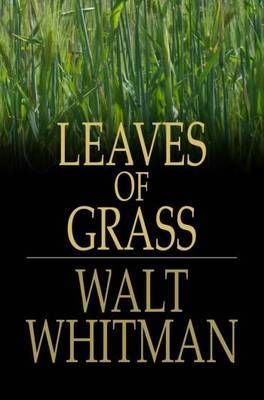 Leaves of Grass by Walt Whitman. O me! O life! Equal sons, equal daughters! Laborers! Lovemakers! The land! The sinewy, breathing machine of progress! These poems are just rich with the hopeful hymns that creep onto so many Springsteen records, with a sense of squinting into the distance after a day of toiling and feeling yourself expand with possibility and gusto.
This One Summer by Mariko Tamaki. One of my favorite comics of the last several years, the story weaves together the tides of budding sexuality, young friendships, dipping a toe in the deep end beyond the threshold of adolescence, and the undercurrent of the secrets and pain that families carry. Does it fit right in with the things Bruce just can't stop singing about? Duh. Duh to the max.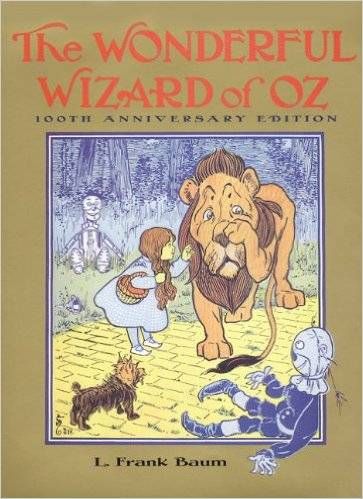 The Wizard of Oz by L. Frank Baum. Okay, hear me out. A young girl with dreams too big for dusty Kansas finds herself in a whirlwind of changes as she discovers friendship and belonging are more valuable than the empty promises of a charlatan.
Did I just describe:
a) the most basic thematic elements of the book
b) the story of a potentially awesome song Bruce could have written a thousand different ways
c) all of the above.
You have twenty minutes. There is no penalty for guessing.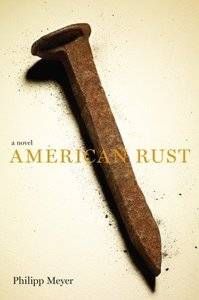 American Rust by Philipp Meyer. Oof. Sometimes darkness stays on the edge of town. Sometimes darkness swallows the town whole and craps it out and kicks some dirt over it and moves on to its next meal. That may or may not be the feeling I got from this novel. Truth be told, I picked it up because it literally sounded like a Bruce Springsteen album title. Doesn't it? I kept holding out for a little of that Springsteen twinkle of optimism to show up, but uh… Look. I don't want to spoil anything, or discourage you, but this book goes down like a shot of whisky and it took me a little time to recover from it. But it's definitely got some pure notes of despair shared with The Grapes of Wrath. And this story of crime, survival and desperation set in the valleys of Pennsylvania will take you through plenty of emotional valleys. Just don't expect a lot of peaks. It's kind of like a book that needs more Springsteen—a book hungry for a break.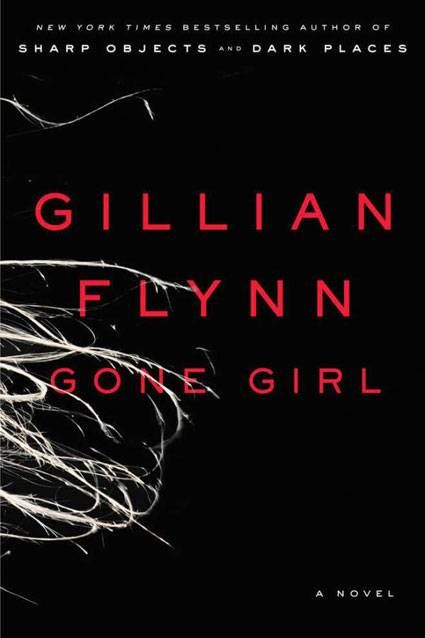 Gone Girl by Gillian Flynn. Are these books stressing you out yet? No? Perfect! How does a twisting thriller about the decay of a partnership, the decay of financial security, the decay of trust, and a little murder? Look no further. If one person was born to run, it was Springsteen. If two people were born to run, it's Springsteen and Amy Dunne.
The Toughest Indian in the World by Sherman Alexie. Alexie's short portraits of Native Americans finding their way through a messy, apathetic world fits in well with other books on this list. But in spite of sometimes bleak circumstances, in spite of dreams that have grown heavy with time and atrophy, in spite of violence and confusion this work is the one with that Springsteenesque twinkle of humor—sometimes the only weapon we have against insurmountable opposition.
This list is short, and I'm dying to hear what you'd add to it. Because tamps like us, baby we were born to read, am I right?