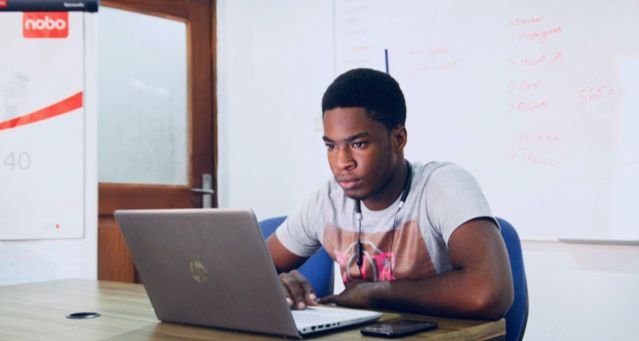 How To
14 Great Readers' Advisory Tools You May Not Know
This content contains affiliate links. When you buy through these links, we may earn an affiliate commission.
One of my favorite tasks as a librarian is readers' advisory. I enjoy doing it so much that I applied to write for Book Riot so I could have another outlet for my love of readers' advisory. Although I tend to read relatively broadly, I'm unfortunately no Liberty Hardy, who regularly reads several hundred books a year. So, in doing readers' advisory, I sometimes have to refer to readers' advisory tools to ensure I'm pinpointing the best possible options for a reader looking for a good book. Readers' advisory is more of an art than a science and no two readers' advisors will come up with the same list of books for a reader, but these readers' advisory tools can offer guidance when you're out of your genre or depth.
If you're not a person who performs readers' advisory, keep reading! You may find some great resources for figuring out what to read next yourself.
This blog provides a list of linked genre tags as well as posts that offer lists of read-alikes. Four librarians contribute to some pretty out-there lists, including read-alikes for the popular movie Elf, books for fans of Taylor Swift, and more. In addition to being a great resource for suggesting books to readers, Kitchen Sink RA could spark some excellent ideas for book displays and lists of your own.
Don't let the "TV" in "TV Tropes" scare you off (although you may be doing media or viewers' advisory as well as readers' advisory as a librarian or bookseller!). This massive database links pieces of media based on recurring elements. Love the moment in Holly Black's Tithe when Roiben kisses Kaye's rear? TV Tropes has a page where you can find out where else in literature similar moments appear. TV Tropes is incredibly well-organized and detailed. Plus, contributors do a solid job at preventing spoilers with a highlight-to-reveal feature. While the main function of the site is the linking of media, users can also search to determine if something is even a trope to begin with.
Another favorite of mine, NoveList is only available by subscription. The good news is, many libraries already subscribe to the basic version (and sometimes the advanced versions, too). Search by book title, author, and more to find both title and author read-alikes, or click into a book's information to find the linked element which interests you and go from there to find titles that also have that element. NoveList also creates lists of their own, particularly for common favorites in genres.
Perhaps the simplest database on this list, What Should I Read Next? involves a simple search feature in which the user types in a book title or author. The site recommends options as you type and allows you to navigate to the relevant page. On the book page, What Should I Read Next? suggests titles the user might enjoy as well as a subject list as might be found in a library catalog. These are linked as well, making accessing other books with specific similar elements easy.
If you aren't using Goodreads, do you even read? (Kidding.) Goodreads isn't the most easily-navigable site in the world, so it's easy to miss out on some of the potential as far as readers' advisory tools go here. However, under the Browse menu, users can navigate to what's known as "Listopia" where other users make lists of books under whatever criteria they choose. You might also check out the "Readers Also Enjoyed" feature, which typically appears to the right on a given book's page. These are only the tip of the iceberg, too—poke around Goodreads for more useful readers' advisory tools.
If Amazon is good at one thing, it's at selling you things—and what better way than to suggest materials related to the one you're looking at? Amazon includes "Customers who viewed this item also viewed" and "Sponsored products related to this item," both of which can help you discover titles that are similar to one you've already enjoyed. A third feature, "Frequently bought together," can also lead readers in the direction of a potential new favorite book.
On its homepage, Fantastic Fiction boasts "Bibliographies for over 40,000 authors." Now that's a list! Each author page includes a wealth of information, including books by the author, series they've written listed in order, similar authors based on the activity of other users, and relevant genre pages. Genre pages enable filtering by format and provide titles that are coming soon under that genre. Like Goodreads, there's more to explore on Fantastic Fiction for readers who are interested in novels and the like.
This database walks you through itself as you go, making it extra user-friendly. Once you've navigated to a book's page, a visual web of similar titles appears around the book in question. Click on one of the surrounding books and that title will float to the center to be surrounded by titles similar to that book with the original title now part of the new book's web. Your Next Read allows users to create lists of books and can connect with Goodreads accounts.
Using up to four of the descriptor sets, users can choose on a sliding scale how much of one way or another a book should be. For example, on a scale from optimistic to bleak, how do you like your books? Short to long? Expected to unpredictable? With a number of descriptors to choose from, readers can pinpoint the perfect read for them. Pre-created lists enable readers to find books based around a particular concept, while book descriptions also offer links to read-alikes, including a scale that limits by how similar to particular elements of the original book the list is.
With over two million users, LibraryThing is a sort-of alternative to Goodreads that allows reader reviews. Book pages include reviews, ratings, read-alikes, linked tags, external links to access the books, linked lists the book appears on, and more. LibraryThing describes its primary purpose as one that "helps you create and track a library-quality catalog of your media—books (along with movies and music) you own, have read, want to read, etc."
Perhaps a bit unexpected when it comes to readers' advisory tools, Instagram can actually be a great resource for the job. Although tag searching is limited to one at a time, plenty of users (often called "Bookstagrammers") write book reviews, point readers to read-alikes, and tag their pictures and reviews of books with clues to genre and other relevant details.
Gnod, or the "Global Network of Discovery" describes itself as "a self-adapting system that learns about the outer world by asking its visitors what they like and what they don't like." In the case of Gnooks, the subject at hand is books. A quick survey of three authors you have enjoyed leads you to a suggestion, which then has three options for the user to select: I like it, I don't like it, and I don't know. Once you've clicked on one of those options, the system supplies the user with a new author, using that option to inform its new author and to inform future associations. Simple, but effective.
Literature-Map is similar to Gnooks (and also by Gnod) in that the reader enters an author's name into the search bar and the tool produces other options. The cool thing about Literature-Map is that it provides more than one match and visually indicates how similar the options are to the author you started with. For example, if you enter "Jane Austen," you'll see the names "Charles Dickens" and "Harper Lee" nearby, while David Sedaris and Terry Pratchett float nearer the margins. Click on another name on the map and that author will be brought to the center as with Your Next Read, and a new set of similar authors will appear.
WorldCat seems to be often overlooked when it comes to its function as one of the many readers' advisory tools out there. The easiest way to make use of it is to search for a book the reader has enjoyed, find an edition which has been most-fully cataloged, and scroll down to the "Similar Items" pane, where you will see linked subject headings. Clicking on one of those subject headings takes you to a new results list of books that also include that subject. You're less likely to find an exact match for things like writing style and so on, but WorldCat is immensely helpful when the reader is primarily interested in finding books on similar topics, whether fiction or nonfiction. A number of filters and limiters make the search more precise.
---
Have favorite readers' advisory tools not listed here? Tweet us @BookRiot!