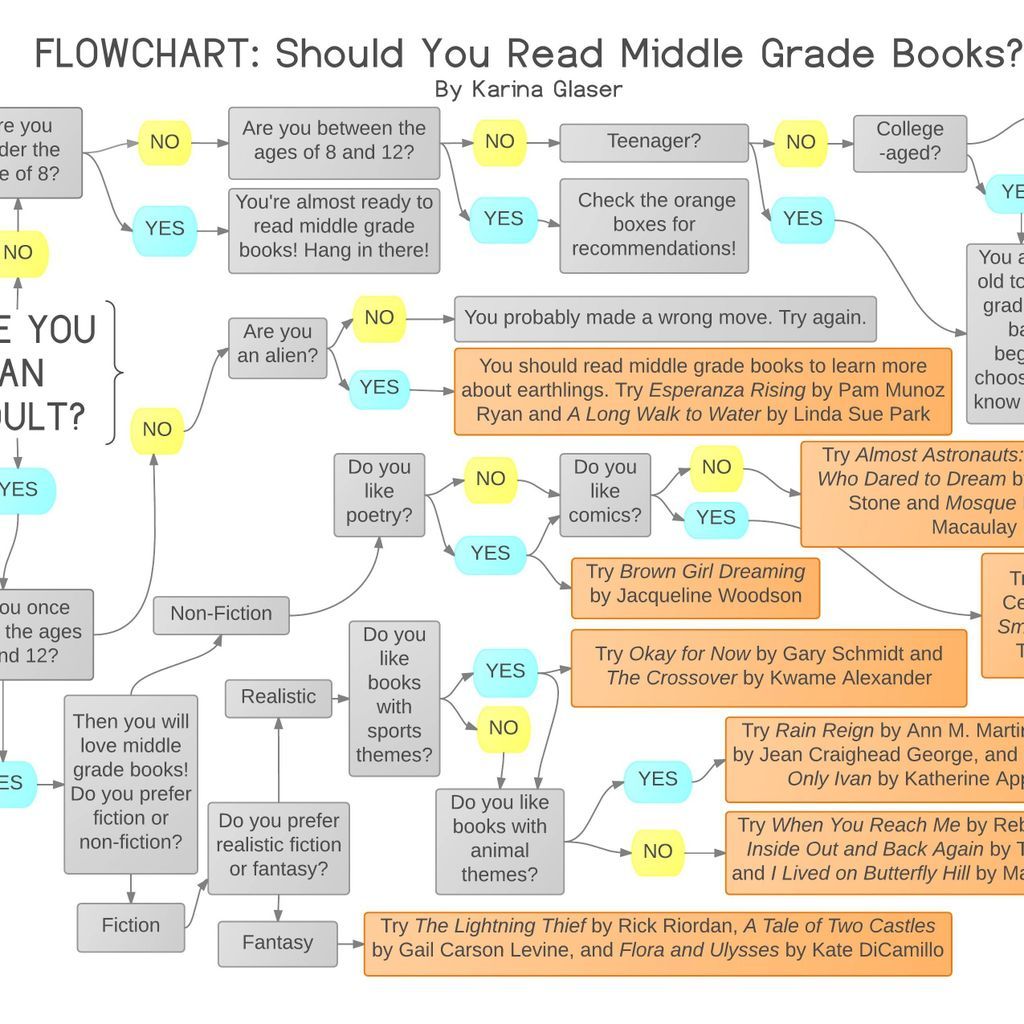 Children's
Should You Read Middle Grade Books? A Flowchart
This content contains affiliate links. When you buy through these links, we may earn an affiliate commission.
I love all children's books, but I tend to be a little overly enthusiastic about middle grade books.
"What are your favorite middle grade books?" I'll ask the woman I just met on the subway who is sitting next to my daughter and commenting on how much she likes my daughter's shoes.
"Middle grade? What's that? Is that like The Hunger Games?"
For those of you who might be a little confused about what falls into the category of middle grade books, here's a quick little primer in twenty-five words: The target age group is generally eight to twelve (sometimes nine to thirteen), and famous middle grade books include Harry Potter, Charlotte's Web, and Matilda.
Should you be reading middle grade books? What if you're not between the ages of eight and twelve? Check out this flowchart to see.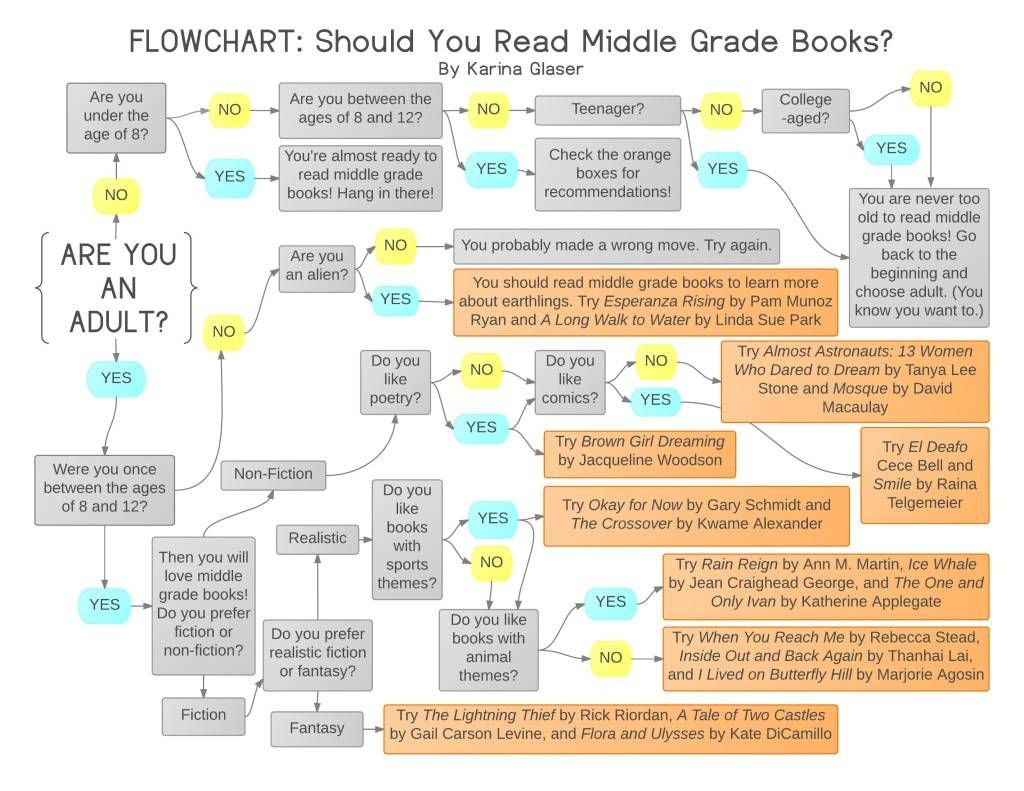 The following are links to the book recommendations if you want to check them out. (And I have many, many more recommendations if you need them; it was painful to keep this list within the confines of a flowchart!):
Esperanza Rising by Ram Munoz Ryan
A Long Walk to Water by Linda Sue Park
Almost Astronauts: 13 Women Who Dared to Dream by Tanya Lee Stone
Mosque by David Macaulay
Brown Girl Dreaming by Jacqueline Woodson
El Deafo by Cece Bell
Smile by Raina Telgemeier
Okay for Now by Gary Schmidt
The Crossover by Kwame Alexander
Rain Reign by Ann M. Martin
Ice Whale by Jean Craighead George
The One and Only Ivan by Katherine Applegate
When You Reach Me by Rebecca Stead
Inside Out and Back Again by Thanhai Lai
I Lived on Butterfly Hill by Marjorie Agosín
The Lightning Thief by Rick Riordan
A Tale of Two Castles by Gail Carson Levine
Flora and Ulysses by Kate DiCamillo
Do you have a favorite middle grade book? Please share!
____________________
Book Riot Live is coming! Join us for a two-day event full of books, authors, and an all around good time. It's the convention for book lovers that we've always wanted to attend. So we are doing it ourselves.