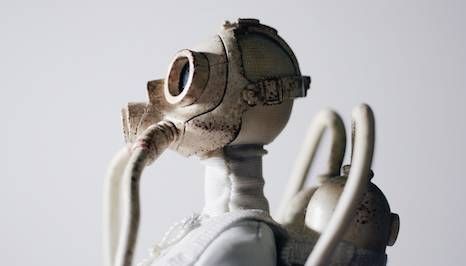 Newsletter 1
Read Harder: A Sci-Fi Novel with a Female Protagonist By a Female Author
This content contains affiliate links. When you buy through these links, we may earn an affiliate commission.
This year's Read Harder challenge, including this sci-fi novel challenge, is presented by Libby.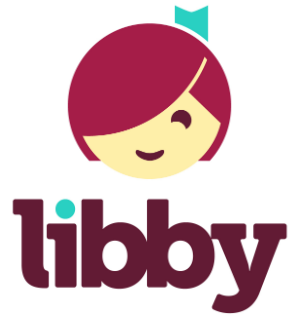 Meet Libby. The one-tap reading app from OverDrive. By downloading Libby to your smartphone, you can access thousands of eBooks and audiobooks from your library for free anytime and anywhere. You'll find titles in all genres, ranging from bestsellers, classics, nonfiction, comics and much more. Libby works on Apple and Android devices and is compatible with Kindle. All you need is a library card but you can sample any book in the library collection without one. In select locations, Libby will even get your library card for you instantly. Learn more at https://meet.libbyapp.com/. Happy Reading.
---
As soon as I finish writing this post about great recommendations to tick off the "sci-fi novel with a female protagonist by a female author" box on your 2018 Read Harder Challenge list, I am coincidentally going to start a book that fits the requirements. It's called MEM by Bethany Morrow, an upcoming book from Unnamed Press that sounds like a mashup of Never Let Me Go and Eternal Sunshine of the Spotless Mind. I KNOW RIGHT?!? Even if my next read hadn't fit on this list, it is my favorite category on the Read Harder Challenge this year because science fiction + ladies = EFF YEAH. Here's hoping you find your new favorite book on this list.
A secret organization called The Arcadia Project, who oversees relations between Hollywood and Fairyland, recruits a disabled director with borderline personality disorder to help them. Millie's first assignment: track down a missing actor, who also happens to be a nobleman from Fairyland. To do that, Millie will have to uncover the dark secrets of Tinseltown. The demons she faces will not just be her own.
A steampunky, Westworld-meets-Jack the Ripper novel, in which a woman working at the Hôtel Mon Cherie narrates her life at the bordello, and tells the tale of a stranger, a murderer, a sheriff seeking a killer, and a machine that can control people's minds, set in a late-nineteenth century frontier city.
Kindred by Octavia Butler
Dana, a black woman living in modern times, is in the middle of celebrating her birthday when she is whisked back to the antebellum South of 1815, just in time to rescue the son of a plantation owner. As her trips through time from her home in California to slaves' quarters become longer and more dangerous, will Dana be able to ascertain the importance of her visits before it is too late?
Ananke is a military spacecraft out on a secret mission, carrying a crew of only three people, including Althea, the ship's mechanic, who loves the ship like its her child. But when a group of terrorists board the ship and poison Ananke's operating system with a virus, Althea must learn how to stop the spread of the infection before its too late for them all, even if it means failing to carry out their top secret plans.
A badass space opera about a fleet of decaying space ships known as The Legion, and the fight for control of them. Zan is a prisoner, a woman with no memory who is told she is the key to freeing people from The Legion by stealing its best ship. But can she trust people she doesn't know? The unknown will lead her to the heart of a war over control of the universe.
Leisha Camden is one of a growing number of humans genetically modified to never require sleep. Once a growing fad among the population, she and the other "Sleepless" are now outcasts, driven from society by people who fear her and others like her, and Leisha must decide if she's going to stay and fight the fear or flee for her life.
Emika, a teenage hacker who works as a bounty hunter tracking gamblers, has a chance to meet the man who created Warcross, the most popular activity on the planet. It's a virtual reality game that has most citizens hooked, and its creator invites Emika to the international Warcross Championships (after she accidentally hacks it) to help him with a dangerous problem.
Kylara Vatta is the only daughter in a family full of sons, who joins the family transport business after a failed military career. But driving a transport ship turns out to be quite an adventure when she decides to turn her simple first mission into a risky venture for the family business, one that will land her and her crew in the middle of a civil war.
The surviving member of a slain tribe in a post-nuclear-holocaust Africa gives birth to a daughter in the desert. The girl, Onyesonwu (which means "Who Fears Death?" in an ancient African tongue) will be raised by a mysterious shaman and taught what she needs to know to help her fulfill her destiny—to free her people from genocide.
In a future world, women have grown tired of violence and brutality and separated themselves from men. They live behind walls, letting the men fight and fend for themselves while they stay behind the walls, where they hold all the secrets of civilization. But when one of the men learns some of the knowledge the women behind the wall know, he devises a plan to overthrow them and take control of the world's information.
What other sci-fi novel with a female protagonist, by a female author, do you recommend? Find all of our Read Harder resources here.