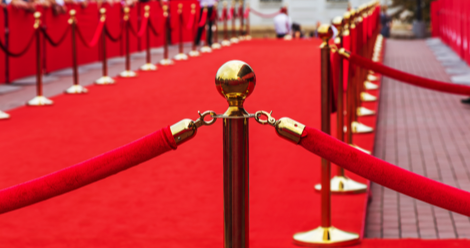 This content contains affiliate links. When you buy through these links, we may earn an affiliate commission.
This year's Read Harder challenged is presented by Libby.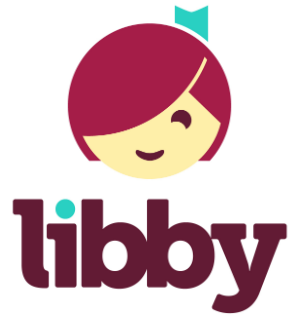 Meet Libby. The one-tap reading app from OverDrive. By downloading Libby to your smartphone, you can access thousands of eBooks and audiobooks from your library for free anytime and anywhere. You'll find titles in all genres, ranging from bestsellers, classics, nonfiction, comics and much more. Libby works on Apple and Android devices and is compatible with Kindle. All you need is a library card but you can sample any book in the library collection without one. In select locations, Libby will even get your library card for you instantly. Learn more at https://meet.libbyapp.com/. Happy Reading.
---
There are a lot of celebrity memoirs (and autobiographies) for you to choose from. In fact, this may be the easiest Read Harder challenge to complete—the hardest part will probably be choosing between all of the wonderful options. Everyone from actors and musicians to celebrity bloggers has a memoir, and many of them are good. Heck, every one of Hillary Clinton's books technically counts.
I love Classic Hollywood celebrity memoirs, such as By Myself and Then Some by Lauren Bacall, Harpo Speaks by Harpo Marx, and Love, Lucy by Lucille Ball (which also fulfills the Book Published Posthumously challenge). But for this reading list, I am going to focus on books from this century, with a bent toward memoirs by celebrities from marginalized backgrounds. (Because of that designation, I am leaving off personal favorite If Chins Could Kill: Confessions of a B Movie Actor by Bruce Campbell…except I just suggested it, didn't I?)
I haven't personally read all of these, but I crowdsourced from other Rioters so I am confident you'll find something you love.
I tore through this book in a day and a half. It's warm, funny, and relatable—even if you personally do not have a mother who sings in the subways, a polygamous father, or hilarious stories about your job as a phone sex operator.
Margaret Cho is one of our most beloved comedians, and was the first Asian American to star on her own primetime network television show. Like Gabourey, she once worked a phone sex line—and she did it while working a day job at FAO Schwartz. And that's just one of her anecdotes.
This alone should sell you on this memoir: Adapted from her one-woman show. But if it does not, perhaps you'd like to read about growing up with Debbie Reynolds as your mom, developing a drinking problem, and, I dunno, starring in Star Wars? If you've already read this one, and/or just want more Star Wars, try The Princess Diarist.
Memoirs are typically either about a certain time in one's life or a specific theme. This one is both: it tells the story of Cumming's attempt to trace his family genealogy, and the secret his estranged father revealed to him.
This charming memoir by yet another brilliant comedian is about all the ways Tylor has succeeded because of her failures, the lessons she learned, and the scars (and stories) she's accumulated along the way.
Mindy Kaling is an unlikely celebrity and she knows it. She's also incredibly funny and clearly very deserving of her celebrity. This book, the first of her (currently) two memoirs, tells the story of how she got into television in the unlikeliest of ways: by impersonating Ben Affleck onstage.
Gabriel Union is an outspoken activist for reproductive health and victims of sexual assault. In her memoir, she tackles a variety of topics including infertility, finances in relationships, race, Hollywood, and of course wine.
Kevin Hart's story is one of a black man from Philadelphia with the odds stacked against him who managed to rise up and write his own story.
Noah was born to parents whose union was illegal in Apartheid South Africa: a white Swiss father and a black Xhosa mother. He tells his own story, from a child literally hidden from the government to the host of The Daily Show.
Robinson is not your "black friend" or an authority on all things racial; she is not "uppity" or shoplifting just because she exists as a black woman; she loves U2 and Billy Joel, so no, they aren't "white people music;" and no, you can't touch her hair.
Like all memoirs, The Last Black Unicorn isn't just about one single thing, but it is full of Haddish's hilarious stories about her attempts to improve herself to land a boyfriend, and how those efforts ultimately helped her to achieve her own dreams.