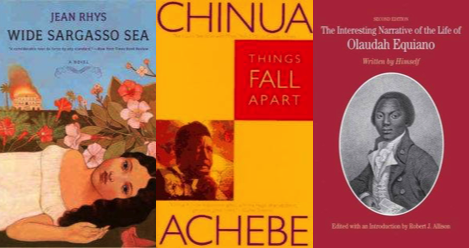 Newsletter 1
Read Harder 2018: A Work of Colonial or Postcolonial Literature
This content contains affiliate links. When you buy through these links, we may earn an affiliate commission.
Sponsored by Libby. The one-tap reading app from OverDrive.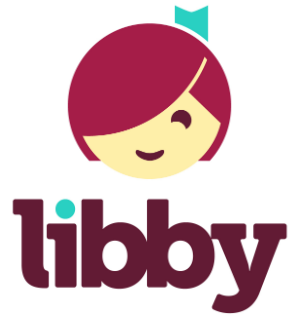 Meet Libby. The one-tap reading app from OverDrive. By downloading Libby to your smartphone, you can access thousands of eBooks and audiobooks from your library for free anytime and anywhere. You'll find titles in all genres, ranging from bestsellers, classics, nonfiction, comics and much more. Libby works on Apple and Android devices and is compatible with Kindle. All you need is a library card but you can sample any book in the library collection without one. In select locations, Libby will even get your library card for you instantly. Learn more at https://meet.libbyapp.com/. Happy Reading.
---
See all the Read Harder 2018 tasks here.
What exactly are colonial and postcolonial literature? Before we get to some book recommendations, let's learn a little more about these terms.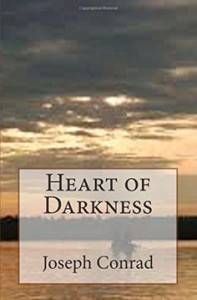 "Colonial literature" is most easily defined as literature written during a time of colonization, usually from the point of view of colonizers. The classic example is Joseph Conrad's Heart of Darkness, a novel about a man employed in the ivory trade who sails up the Congo River and witnesses the terrible effects of colonization and imperialism. Though Conrad's novel is critical of the ivory trade, his focus is on the emotional and psychological effects colonization has on the colonizers themselves. The black people the narrator encounters are rarely portrayed as fully human. I'd place this book firmly in the colonial category.
"Postcolonial literature," then, refers to literature written in a "postcolonial" period, generally by members of the colonized community. This literature is a reaction to colonization. Often, postcolonial literature turns established narratives upside down by responding to or reinterpreting popular colonial texts (as do some of the books below).
I have to note that are a few problems with the term "postcolonial." For one thing, it implies that the period of colonization is over. But some scholars argue that colonization continues in subtler ways, through things like Jim Crow laws, incarceration rates and police brutality, and the lingering effects of residential schools and Western interference in foreign governments. It's hard to define just when exactly a period of colonization was "over" and people began to react against it, especially when colonized people were likely protesting against it all along but silenced by their oppressors.
Some critics protest that postcolonial literature defines work only in relation to a period of colonization rather than by its own qualities. There are no easy answers when we talk about colonization and decolonization. In this list, I've tried to focus on works from colonial and postcolonial periods by members of a racialized or colonized community—especially books that deal explicitly with the lingering affects of colonization.
Equiano was born in Eboe, an area now part of Nigeria, and kidnapped and sold into the slave trade as a child. He was moved around from plantation to plantation and sold multiple times, enduring horrific treatment. Eventually, he was able to purchase his freedom and settle in London. His autobiography, published in 1789, was so widely read and influential that it helped spark the Slave Trade Act of 1807, ending slavery in Britain and its colonies.
Achebe's 1958 novel is an urgent, complex read, a true classic. The novel is about the protagonist Okonkwo's life in an Igbo village and how that way of life is threatened and irrevocably damaged by white Christian missionaries and colonizers. Things Fall Apart looks at how colonialism works on both an individual and societal level, and how Okonkwo internalizes colonialist attitudes. Achebe's success as an author was hugely influential and paved the way for many other Nigerian authors. And if you have read Heart of Darkness, this is a great counterpoint to that book.
If you've read Jane Eyre, then you'll remember that Mr. Rochester met his first wife in Jamaica and brought her back to England, only to eventually lock her in his attic. In Wide Sargasso Sea, Rhys reinterprets this story from the perspective of Bertha Mason, aka Antoinette Cosway, imagining her difficult upbringing and the beginning of her unhappy marriage to Rochester. To say any more would spoil the book, but if you're a Bronte fan, you must read this. You will look at Jane Eyre in a whole new way. (And that is what many works of postcolonial literature help us do—examine our internalized colonial ways of thinking and reading.)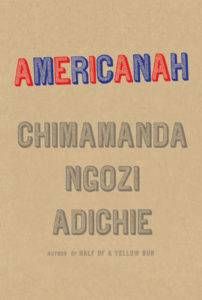 Americanah by Chimamanda Ngozi Adichie
The story of childhood sweethearts Ifemelu and Obinze, reunited after years spent apart in other countries, Americanah is an entertaining and powerful novel. Adichie examines how race, and the lingering effects of colonialism, differ across borders. While Ifemelu attends an American university and becomes a well-known blogger on race issues, Obinze lives as an undocumented immigrant in the UK. Reunited in Nigeria after 13 years, the two have been altered in different ways by their experiences, a fact that forces them to learn each other all over again.
I recommend this book to everyone I know, and have even written about it on Book Riot before, but it's just that good. In this work of nonfiction, part cultural criticism and part history lesson, King examines how colonizers in North America created and exploited Indigenous stereotypes (and continue to do so). The Inconvenient Indian is a clear-eyed, darkly funny look at how colonization has been and is still embedded in all aspects of North American society, from movies to court rulings. King's essay "Godzilla vs. Post-Colonial," in which he writes about his problem with the term "postcolonial," is also worth reading.
This collection of short stories by Canadian Nishnaabeg writer and activist Leanne Betasamosake Simpson follows a wide spectrum of Indigenous characters in small towns, cities, and reserves. Simpson's writing is one of a kind, a mix of prose and poetry that explores how communities survive and thrive even in the face of continued oppression. She is also a musician and has released an album of the same name.
Junot Diaz was born in the Dominican Republic, the island where Christopher Columbus landed in 1492. Although already inhabited by the Taino people, the site became a European settlement until independence was declared by Dominicans in 1821. Diaz brings the full weight of this history to his hilarious, moving, and inventive novel The Brief Wondrous life of Oscar Wao. Oscar is a nerdy teenager, a Tolkien fanatic whose family is haunted by a curse. He lives in a Dominican community in New Jersey and dreams of finding love, or at least his first kiss, despite the curse he's sure has doomed him.
Sharing an island with the Dominican Republic, the independent country of Haiti began with a slave revolt. It's also the country where Roxane Gay's parents were born and the setting of her novel An Untamed State. When Mireille Duval Jameson and her family visit her parents in Haiti, the unthinkable happens: she is kidnapped, gang-raped, and tortured. As she waits for her wealthy but stubborn father to pay her ransom, she deals with unimaginable trauma. Gay's writing is gripping, and the novel explores healing and forgiveness in intimate detail. Mireille's feelings toward Haiti itself are complicated and nuanced, affected by her American upbringing just as much as her Haitian ancestry.
Set in Kerala in 1969, The God of Small Things is about fraternal twins Esthappen and Rahel and their fractured family. Their mother escaped an abusive husband and returned to her family home, where her brother, Chacko, runs a pickle business and has an English ex-wife who comes to visit. A sprawling and imaginative novel, The God of Small Things examines the caste system, the position of women in Indian society, and the shifting postcolonial relationship between India and Britain.
I'll end my list here because Homegoing is a great example of both colonial and postcolonial literature. Yaa Gyasi's sweeping novel, set before, during, and after the slave trade came to West Africa, is an ambitious look at one family over the course of hundreds of years. Focusing on two half-sisters, one sold into slavery and the other married to a white man and colonizer, the novel follows each woman's descendants from plantation to coal mine to the streets of Harlem.