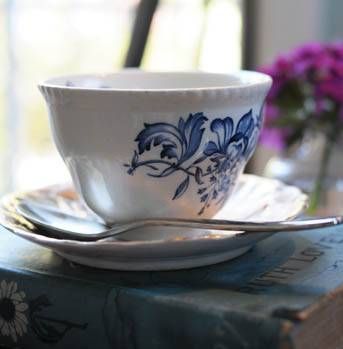 Lists
Read 'Em and Steep: Tea and Book Pairing Recommendations
This content contains affiliate links. When you buy through these links, we may earn an affiliate commission.
Current or aspiring tea-drinker? Or perhaps you're just looking for an early-in-the-day alternative to your #booksandbooze habit? Tea is here for you, and it goes great with reading! Check out a few of my book recommendations to go with some of my favorite teas, and let us know what you think.
Pu'er—Another Country by James Baldwin. Baldwin's writing is so forceful you might think it takes a red eye, or perhaps some Turkish coffee (if not something alcoholic) to hold its own next to a book like Another Country, his incomparable novel of love, hate, anger, and just about every other strong emotion you can name. But I disagree: a bracing and complex pu'er can be the perfect accompaniment to Baldwin and his stories of complicated passion. An unfamiliar drinker may wrinkle the nose at pu'er's pungent mustiness, but these fermented varieties are also recognized as some of the finest available by more trained palates. Enjoy with one of the finest American novels I've ever read.
Earl Grey—Station Eleven by Emily St. John Mandel. It won't spoil anything about the novel to tell you that the last cup of tea ever known to be drunk in the world as we know it is Earl Grey (with milk—highly recommended, btw). But that's not all that makes it a good pairing. A nice black tea will help keep you caffeinated throughout the all-nighter you're going to pull reading this anyway.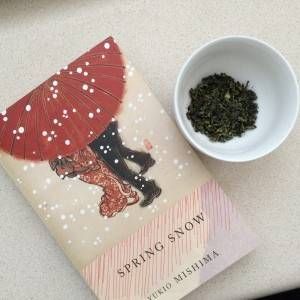 Tieguanyin—Spring Snow by Yukio Mishima. You might expect to match a traditional Japanese matcha with a writer like the nationalistic Mishima, and his high aestheticism certainly shares something with traditional tea ceremony. But the astringency of green tea isn't quite right here. In Spring Snow, the beautiful Satoko takes on the role of Kannon, the Japanese name for the Mercy Goddess whom Tieguanyin is named for, and the beautiful floral notes of a typical tieguanyin complement the elegance embodied in the cherry blossom and maple-oriented festivals that are so important to this novel.
Sweet tea—To Kill a Mockingbird by Harper Lee. If you had to choose a tea that embodied the American South, surely it would be sweet tea, and if you also had to choose such a novel, it must be Lee's masterpiece. Somehow, though, I've never felt Atticus Finch was the type of dad to encourage this level of sugar consumption.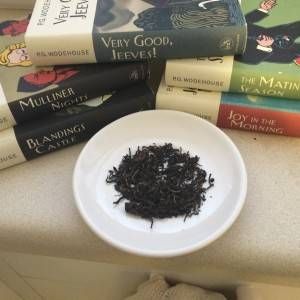 Darjeeling—Anything by P.G. Wodehouse. Darjeeling is the ultimate comfort tea for me (especially with milk!), and Wodehouse writes my ultimate comfort literature. What more could you want after a tough day than a nice, solid cup of black tea and the hijinks of Bertie Wooster & friends to make you feel human again?
Do you have a favorite tea/book pairing of your own? Or perhaps just a favorite tea that you need a book recommendation to go along with?
____________________
We run a pretty sweet little bookish Instagram account, if we do say so ourselves (and we do). Come check it out.