In the school library that I manage, it can be sometimes be tough to get teens to be enthusiastic about the events I run.
They're over it before you've explained it.
I've had a lot of luck with a new 'zine making program I've started recently.
I love 'zines, when I was a public librarian in Halifax, Nova Scotia I stumbled across the Holy Grail of 'zine culture in Eastern Canada, The Anchor Archive.
The Anchor Archive has it all, and to become a member you need to visit in person and donate either $2 or a 'zine. I was hooked, and decided to start my own 'zine catalogue through the Halifax Public Library system. These were 'zines made by local teens and would be fully available to borrow via our catalogue. I'm very proud to say that this system is still up and running after being established close to seven years ago.
Here in the UK, I want to launch this kind of culture again.
With the students, I do a run down on the DYI nature behind 'zines. It's a lot of fun (for me, at least) because I use it as an excuse to talk about punk rock and how in many ways it was a reaction to the bloated arena & prog rock of the mid seventies.
Much like 'zines were a reaction to those glossy overpriced magazines that to this day stare at you from their racks with their dead eyes.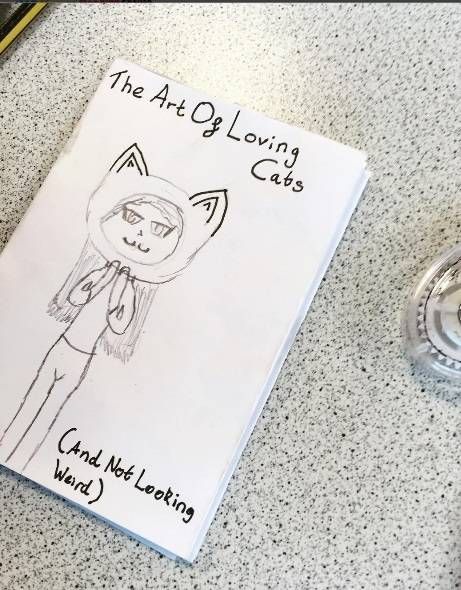 The teens I've been working with love the idea that they can make their own little mini magazine and (almost) anything they want.
I think they have as much fun deciding on a topic as they d0 making the 'zines, and there are some great ones. I've even convinced a few to do book review based 'zines. One student is rewriting the ending to Neal Shusterman's brilliant novel Scythe, which I can't wait to see.
My goal is to have the students finish these up before the end of the school year, catalogue them and swap them with other schools around the world, creating a true 'zine movement.
It's a lot of fun and brings students back to the library who might not normally be there. Let me know if you're interested in swapping 'zines in the future!