Lists
Quick Reads for Quick Lunches
This content contains affiliate links. When you buy through these links, we may earn an affiliate commission.
I hope I'm not the only one who thinks lunch breaks at work go by faster than should be scientifically possible. And in the event that you failed to make lunch for yourself, most of your lunch break would consist of walking to your eatery of choice and waiting for your food, thereby reducing the amount of time you have to read in peace as you shovel food in your face.
For someone like me, this quick start-and-stop throws a wrench in my daily scheduled reading. I prefer diving into compelling fiction that make me flip pages at an alarming rate, while wishing the book would never end. So, reading books like Miles Morales: Spider-Man by Jason Reynolds during my lunch break is proving to be a frustrating experience because every time I have to put the book down I mentally draft a resignation letter just so I can finish my damn book.
So after a few deep breaths and some calming tea, I have come up with books that will let me stop with ease and yet welcome me back with open flaps the next day: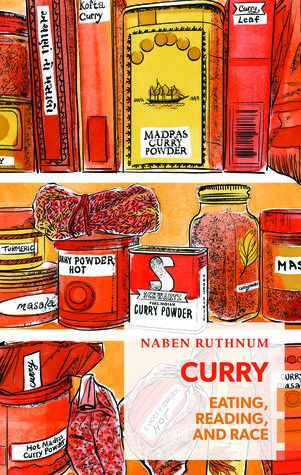 Curry: Reading, Eating, and Race by Naben Ruthnum
This is a short collection of essays that explore how a dish that doesn't technically exist can both bind and ostracize various peoples and cultures. Of course, it is far more complex than that, so despite its length Curry is the perfect lunch read. Ruthnum's writing demands some time away from the page, it asks you to unpack what you've just read and re-examine your own ideas on food and people. The essays are sure to be kicking around in your brain long after you've put Curry down—which is precisely what makes it easy to dive back in the next day.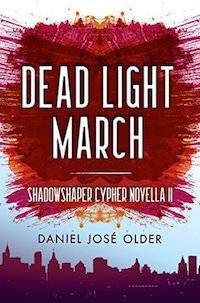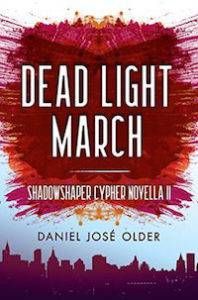 Dead Light March by Daniel José Older
This novella is the latest in the Shadowshaper Cypher series by Older. It is set between the first book Shadowshaper and the sequel novella Ghost Girl in the Corner and before the upcoming Shadowhouse Fall novel. Except, in my opinion, it could also serve as a good introduction to the series. In my case, it served as a reminder of all the reasons I love Older's work. Partly fantasy and partly social critique, it caused So Many Feelings. It was nice to put down the book before I was moved to yell THIS IS SOME GOOD SHIT to nobody in particular.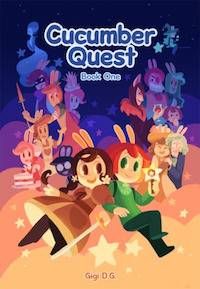 Cucumber Quest by Gigi D. G.
I don't know if everyone puts off reading their comic hauls for months at a time, but personally I don't want to power through everything so fast that the wait for the next comic festival feels unbearably long. And yet, I also don't want the excitement of new comics to fade away. So, every once in a while, I take a break from non-fiction like Curry and pick something from my TCAF haul to delight in. Cucumber Quest (Volume 1) is a stand-out favourite for me this year. It offers a fresh (yes, 'tis a pun) and adorable take on the Chosen One trope, while joyfully muddling gender stereotypes in fantasy. You could finish it all in one go, or pace yourself and read a chapter per lunch break. It'll always welcome you back and wave you goodbye, depending on what your schedule demands.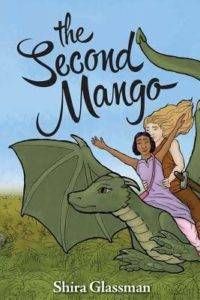 The Second Mango by Shira Glassman
I read this a while ago, but I remember taking a lot of breaks between reading this, the first book in the Mangoverse series. The Second Mango is a sweet romance/adventure with lots of moments to swoon over and food mentions to drool over. I can see this being the perfect thing to read while digging into some comfort food in the middle of a stressful day at work. In fact, I think I'll make the next book, Climbing the Date Palm, my new lunch break read.
So far, it seems that this is the range of what I can handle during my breaks: short non-fiction, novellas that aren't too intense, and fun adventures/romances. I'm not sure what it is about these that makes it as easy to drop as it is to pick up. All I know is that it works and I can keep my job.
Save