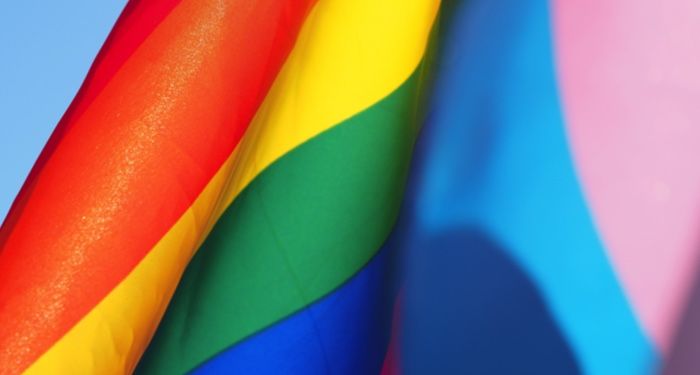 LGBTQ
28 Must-Read Queer Literary Fiction Books
This content contains affiliate links. When you buy through these links, we may earn an affiliate commission.
In 2020, the bookshop I work for decided to start a couple of book clubs, and I offered to become the host and organise these meetings. They became something to bring people together (online) during a pandemic, and they provided a way to continue to learn in community.
For Educate Yourself Book Club — where we read books on subjects like racism, feminism, LGBTQIAP+ identity, fatphobia, and ableism — we pick fiction and nonfiction books we want to read together, and then we discuss what we have learned, bringing the books and our personal stories to the table.
No one in this group is an expert; we stay respectful and open to learning, using the tools at hand, and exchanging stories. It's a humbling and interesting way to spend more time thinking about social matters, our own privileges, and how we can aim to open the horizons of those who make part of our circles.
Although there is a lot of queer literature out there — if you make an effort to find it for yourself — by hosting these meetings, I realised that there are still themes lacking in literary fiction. YA makes it easy to find many kinds of characters and stories, but the club I organise isn't always open to read YA, which I understand.
Although there is already a good selection of books with same-sex relationships (not enough, when you compare it to the selection portraying heterosexual relationships), I still have trouble finding varied literary fiction with asexual or demisexual characters, nonbinary representation, and polyamory, for example. I'm extremely hopeful for Gen Z and the following generations, and I trust that, as they start taking over publishing, things will change for the better and we will have more and more diverse books.
Luckily, while not always in the mainstream, there are already a lot of people writing about the experience of being queer as an adult. Here are some of the titles I have found in my search for queer literary fiction. Some are classics, some contemporary and well-known, and some seem to have stayed a bit under the radar.
The Classics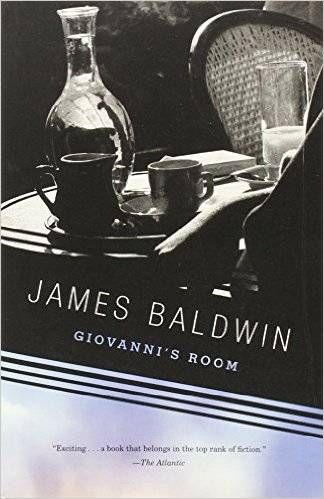 Giovanni's Room by James Baldwin
Possibly Baldwin's most acclaimed novel, Giovanni's Room depicts the life of an American man living in Paris, and the ups and downs of his relationship with other men.
The main focus of the book ends up being Giovanni, an Italian man the main character meets at a gay bar.
The book depicts both homosexuality and bisexuality, allowing the reader a look into the experience of being in same-sex relationships in 1950s Paris.
Rubyfruit Jungle by Rita Mae Brown
A fantastic read for both feminist and queer themes, Rubyfruit Jungle is Brown's debut novel.
With the use of the words rubyfruit jungle as a metaphor for women's genitals, it was ahead of its time in 1973, especially in the ways it shows what it was like to be a lesbian in that time period.
The book is based on the author's youth.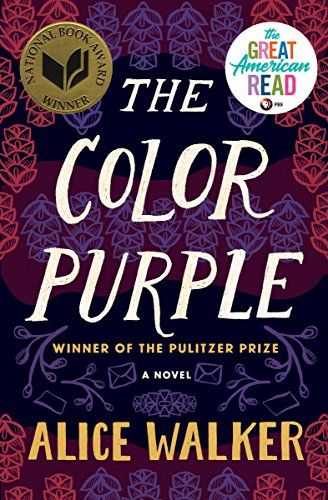 The Color Purple by Alice Walker
The Color Purple is an epistolary novel, the story told through a bunch of letters written by the main character, Celie, to her missing sister.
We get to know Celie from the age of 14 until adulthood, and we see the ways she doesn't understand her own attraction to women and her disinterest in men.
Celie doesn't have the words for those things she is feeling towards women, so she doesn't know enough to call herself a lesbian, and finds these feelings simply natural and not to be paid much attention to.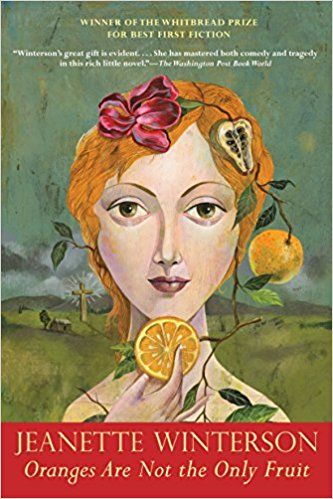 Oranges Are Not The Only Fruit by Jeanette Winterson
This novel is semi-autobiographical, and it depicts a lesbian girl growing up in England, in a Pentecostal community.
It shows well the way faith can make sexual awakening feel like a sin.
The novel is divided in eight sections, each named after the first eight books of the Bible, and there is also a TV adaptation.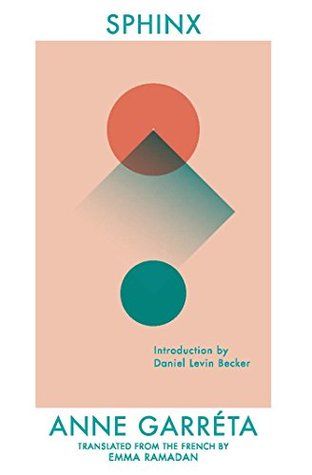 Sphinx by Anne F. Garréta
Sphinx was published in 1986, and it features a love story between two characters whose genders are not defined.
Seeing that the novel is originally written in French, a language which is heavily gendered, it was a feat for the time and a very interesting approach in telling the story.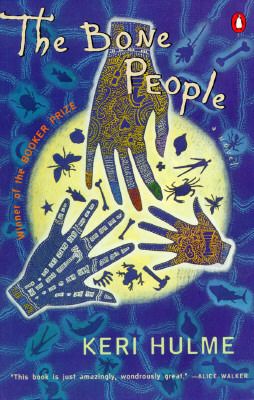 The Bone People by Keri Hulme
The Bone People won a Booker Prize back in 1984, and it correlates the word bone with the bones of a person as well the way Maori people use bone as tools and art.
The story has three main characters who are searching for the meaning of love, one of which — like the author — is asexual, agender, and aromantic, although this identity is not a key point of the book.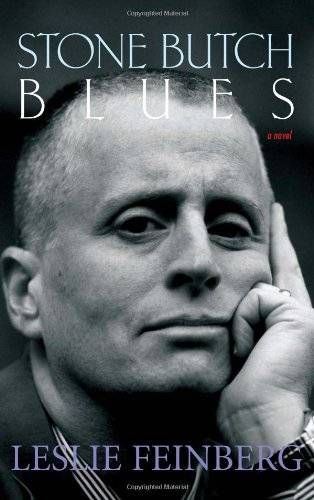 Stone Butch Blues by Leslie Feinberg
This historical fiction takes place in the 1970s, and it follows the life of a butch lesbian in America.
Inspired by Feinberg's own life, it includes themes like homophobia and transphobia, classism, and antisemitism, while highlighting the power of queer community, love, and activism.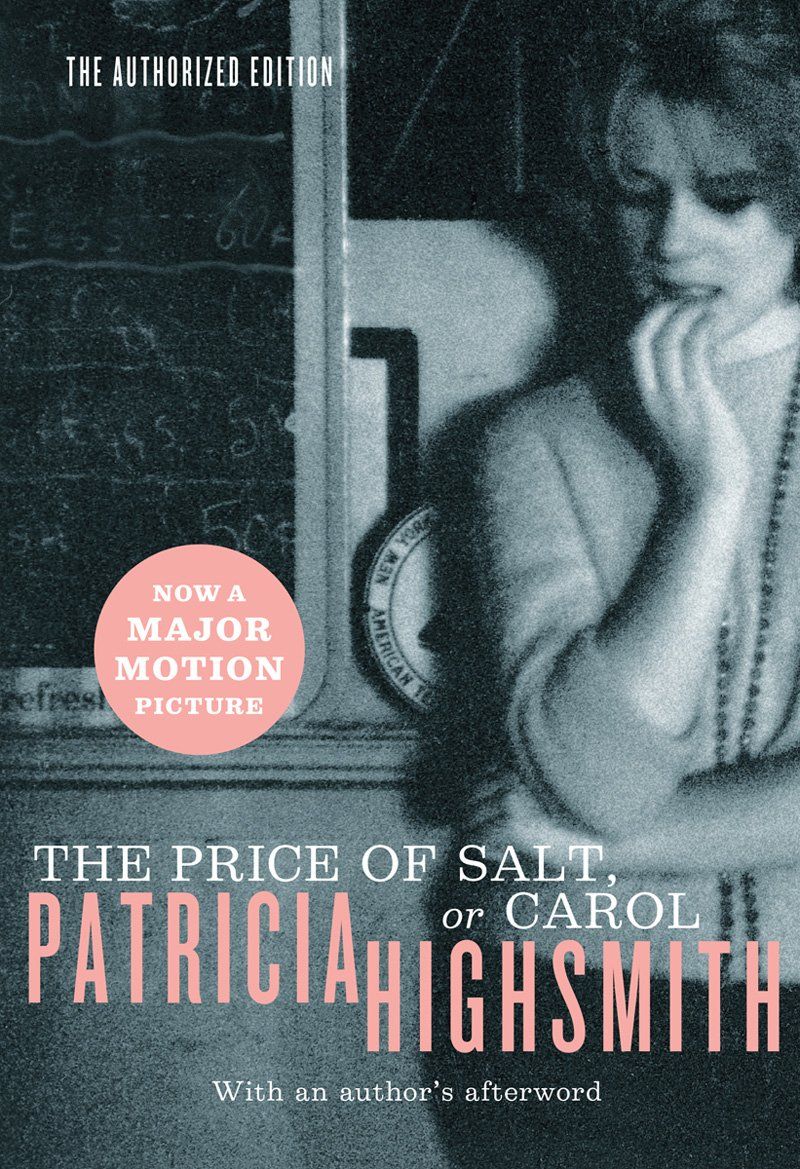 The Price Of Salt by Patricia Highsmith
Perhaps one of the most famous and significant lesbian books, this has a large, international fanbase of sapphic readers.
The movie adaptation, titled Carol and starring Cate Blanchett and Rooney Mara, has certainly helped establish the book's status as a symbol of lesbian culture.
It speaks of a queer awakening, and there's a longing on the pages many queer people can relate to.
Contemporary
Cantoras by Carolina De Robertis
Taking place in the 1970s in Uruguay, while the country is under a dictatorship, this books follows five queer women, who create a place for themselves away from the prying eyes of the regime.
At a time when being homosexual was punished by law, these women find a house by the sea where they return together across the years, a place to be who they truly are.
The relationships amongst them change, and the political climate of the country does too, but they remain each other's anchor in a world that is constantly telling them it's best for everyone if they hide who they truly are.
On Chesil Beach by Ian McEwan
Although the word asexual is never written down in this novel by Ian McEwan, it is clear by the way the story develops — and the conflict central to it — that one of the main characters is asexual.
It is a short book, a marriage between two people which seem to have everything to work it out, but as the evening of their honeymoon arrives, it is clear that that is not the case.
There is a movie adaptation with Saoirse Ronan and Billy Howle.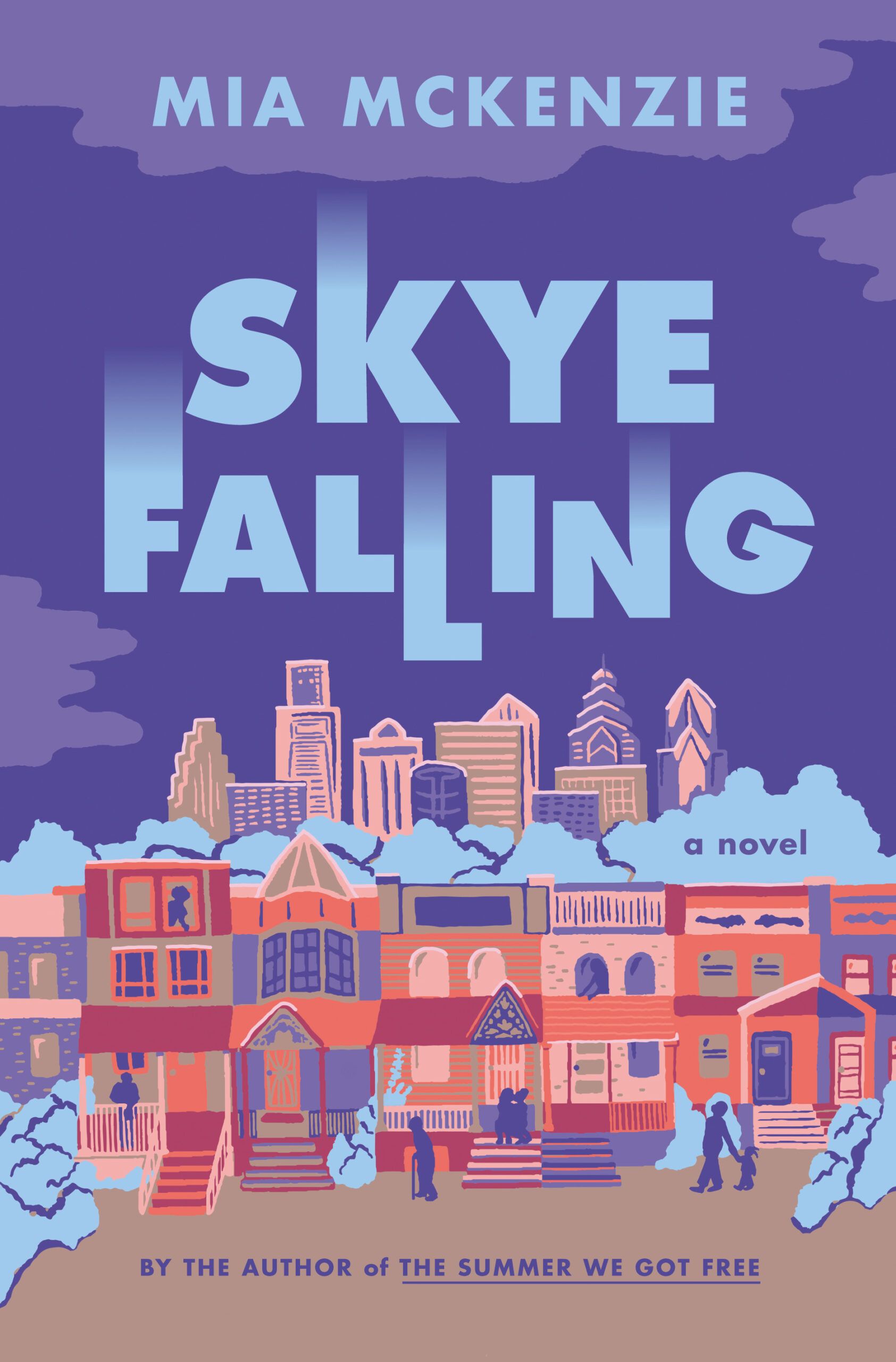 Skye Falling by Mia McKenzie
There was no doubt or regret for Skye in selling her eggs at 26 when she needed the money.
At 40, Skye knows her life is a bit of a mess, but she enjoys the freedom that comes with living it the way she defines it. Then a 12-year-old approaches Skye to let her know she is the "egg" Skye sold at 26.
Skye has to deal with this new knowledge, all the while having to juggle the relationships with her brother and mother, and her own romantic relationships.
Detransition, Baby by Torrey Peters
This is a clever novel about (de)transitioning, queer relationships, and queer parenting.
With three main characters, the story shows how each one of them navigates the intricacies of the relationships that develop between them, how they deal with separation, the weight of their actions, and their own expectations.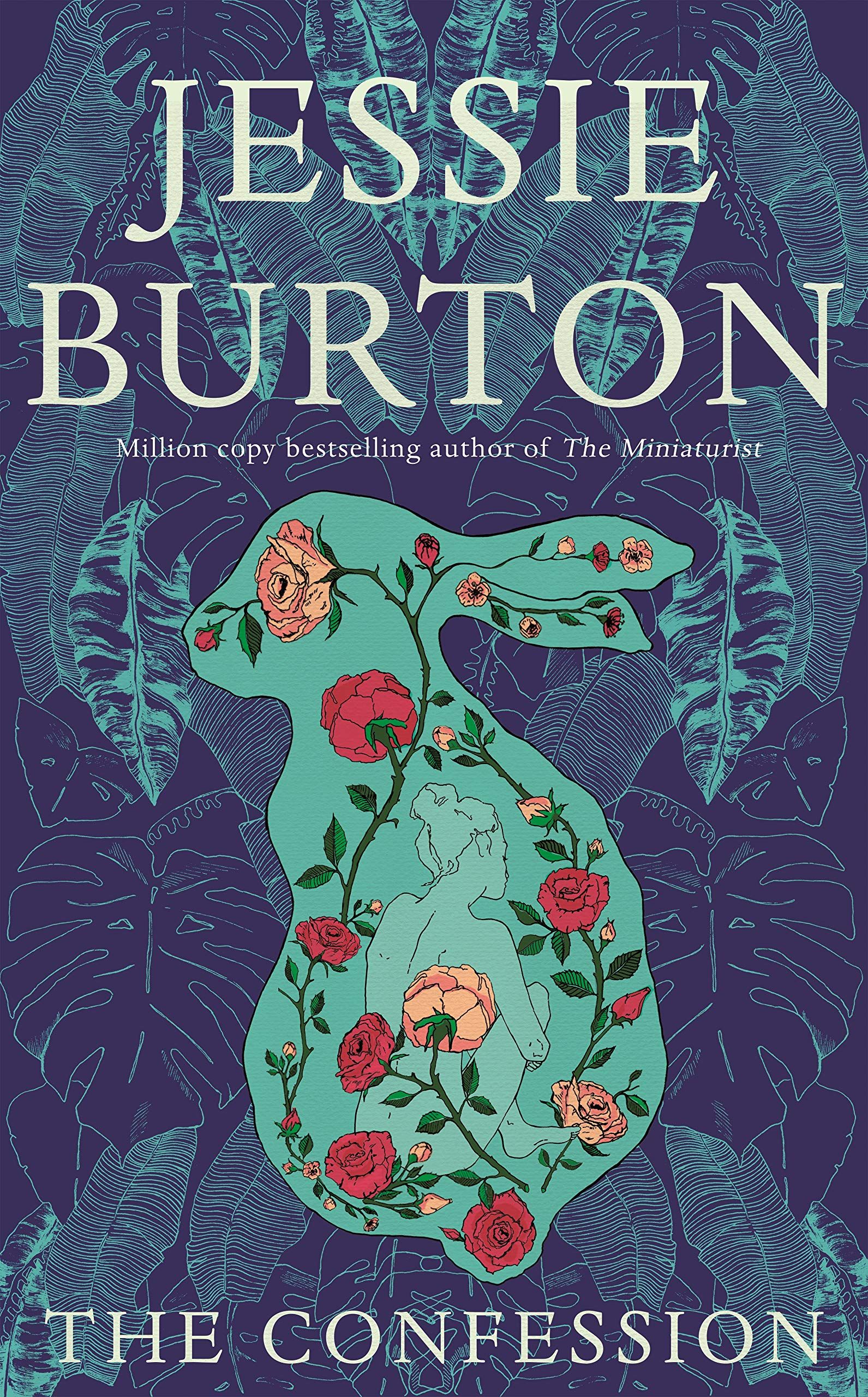 The Confession by Jessie Burton
The story takes place in two distinct time frames: 1982 and 2017/18.
In 1982 you see a love story developing — and unraveling — between Connie and Elise. In 2017, a young woman called Rose finds out Connie had a relationship with Elise, her mother, who she never met.
In an attempt to learn more about her own mother, a number of events and misunderstandings leads Rose to get close to Connie, and closer to knowing why Elise left when she was a baby.
It's a compelling sapphic novel about family and the intricate ways of finding oneself.
On Earth We're Briefly Gorgeous by Ocean Vuong
This is a book about longing, about the complicated and often paradoxical relationships we have with our closest family, and about first love.
But it is also a story of immigration, of trying to fit in a place that tries to put you into a box, and searching for a place where you belong.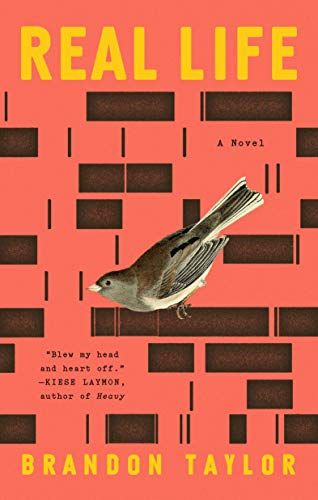 Real Life By Brandon Taylor
Partly autobiographical, this coming-of-age novel was shortlisted for the Booker Prize in 2020.
The book follows Wallace, a gay Black student working on his PhD in a mostly white campus, and it is based on the author's own experiences.
Wallace tries to keep to himself, but as trouble arises with an experience gone wrong one weekend, he has no choice but to deal with troubles at the university while confronting the ghosts of his past.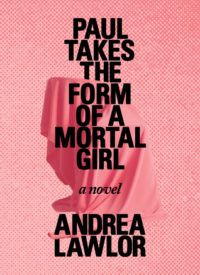 Paul Takes The Form Of A Mortal Girl by Andrea Lawlor
In Paul's university town in 1993 there is only one gay bar, and Paul is the bartender.
A student of queer theory, Paul has a secret: he can shapeshift at will, and he is not shy in experimenting with everything he can do with this power.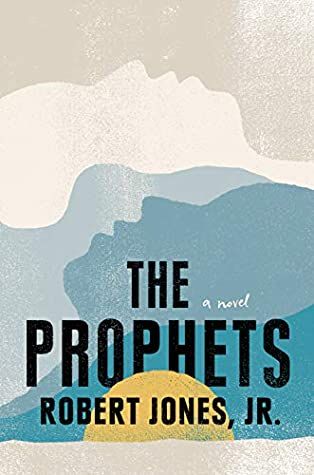 The Prophets by Robert Jones, Jr.
Two enslaved men, Samuel and Isaiah, are in love with each other. In their daily work, they find comfort in this love, but as an older enslaved man starts to seek the master's favour, disrupting the relationships within the plantation, their love is threatened.
Beautifully written, this book is currently on the contemporary side, but I am certain it will in time become a classic.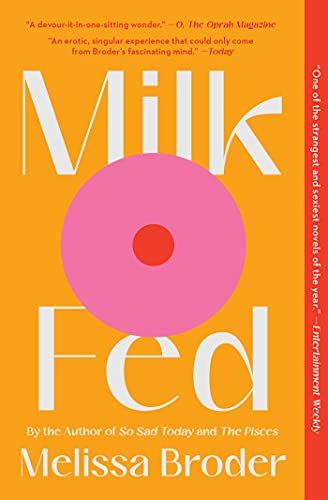 Milk Fed by Melissa Broder
Somehow this book manages to speak of a very sensitive issue — eating disorders — in a way that disarms the reader while being a very fun and interesting read.
The story follows Rachel, whose life revolves around counting her calorie intake. Every single thing she eats in a day is thought through and savored down to the last licked spoon — until Rachel meets another woman at a frozen yogurt joint, who unknowingly sets Rachel's eating rules aside in a very matter-of-fact "you can't really escape this without making it awkward" way.
Rachel is struck by the way this woman takes hold of her place in the world, unapologetic about her body and her love for food, and they develop a complicated relationship.
The Death Of Vivek Oji by Akwaeke Emezi
With this novel, Emezi has created a wonderful tale about gender, family, and friendship, all the while bringing to the story aspects of fabulism so often found in the African diaspora.
Vivek is born on the same day their grandmother dies. They share a scar. This coincidence is seen by the family as a bad omen, and as Vivek grows up and shows interest in their feminine side, the family has trouble dealing with it.
It's a heart wrenching story about growing up, the weight of expectations, and found family.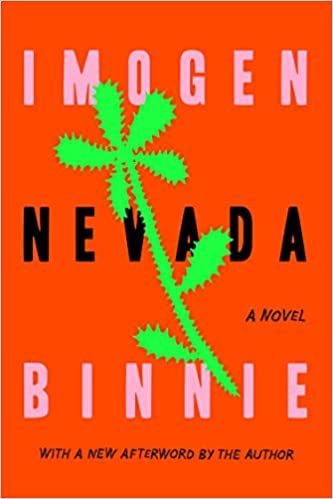 Nevada by Imogen Binnie
Maria Griffiths lives in New York, works retail, and is punk and trans.
When she catches her girlfriend out on a lie, Maria has to reconsider her carefully planned life, and things get a little out of control.
She ends up going a road trip, which eventually leads her to Nevada. There she finds a travel buddy, and the reader is invited to look into her monologues and her reflections on gender and social conditioning.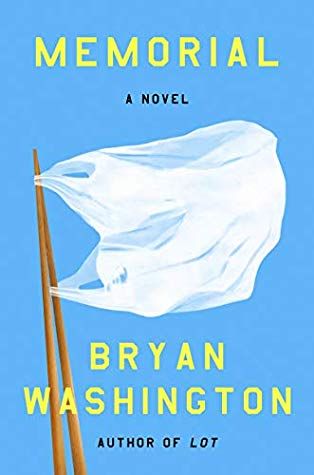 Memorial by Bryan Washington
Benson is a Black daycare teacher, and Mike a Japanese American chef at a Mexican restaurant. They live together in Houston and have been in a solid relationship for a few years, but they've started questioning what keeps them together.
When Mike travels to Japan to see his dying estranged father, he goes through a complete change as he finds out more about his family's past.
In Texas, Benson and Mike's mother — who had arrived in the U.S. for a visit before Mike left for Japan — find themselves sharing an apartment and developing a friendship that gives Benson some insight on what he truly wants for his life.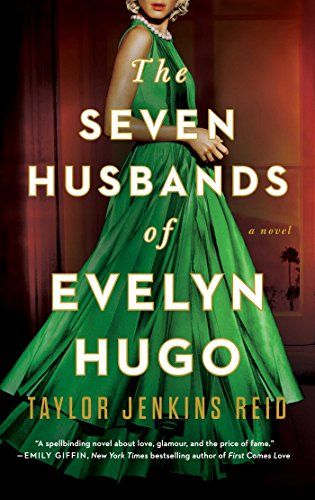 The Seven Husbands Of Evelyn Hugo by Taylor Jenkins Reid
A major hit in the bookish community, portraying lesbian and bisexual characters, The Seven Husbands Of Evelyn Hugo is a rollercoaster of emotions with Hollywood as main setting.
Although the book is filled with plot twists and revelations, there is one central mystery in the story, and as we get to hear Evelyn Hugo's secrets, we try to figure out what these have in common with the woman Hugo chose to reveal them to.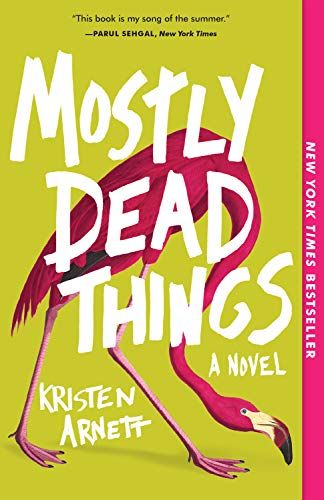 Mostly Dead Things by Kristen Arnett
Jessa's family owns a taxidermy shop.
One day, she walks into the shop to find her father dead, and she steps into the role of managing the business, which is on the edge of crumbling just as much as the family around her.
Jessa tries to figure out her role amongst her family, and her infatuation with her sister-in-law, all the while coming up with creative ways to keep the shop afloat.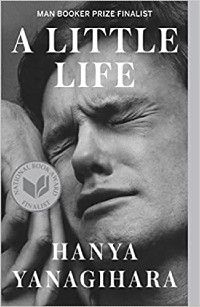 A Little Life by Hanya Yanagihara
Maybe one of the most controversial books of the moment, with Yanagihara's third novel just out, it has readers divided about its appeal, what it tries to convey, and how it treats its characters.
A Little Life follows the experiences of four men who meet in college and form a close-knit friendship, focusing mostly on Jude, on his traumas and disability.
Although this book needs a lot of trigger warnings, romantic (queer) love and friendships are at the center of it.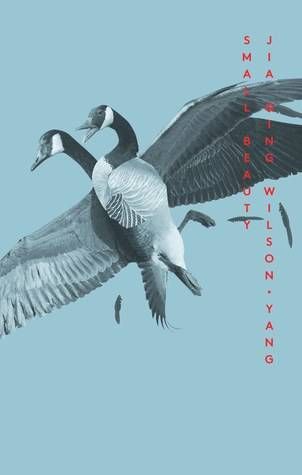 Small Beauty by jia qing wilson-yang
Mei is a Chinese Canadian trans woman.
She leaves her life in the city behind, trading it for a house in a small town, as a way to try to cope with the death of her cousin.
In her search for her family's past, Mei will find out that sometimes learning about our family means we often have to live with the consequences of their actions, even when they are no longer with us.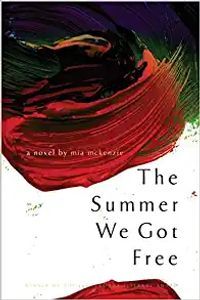 The Summer We Got Free by Mia McKenzie
This is another amazing story from the same author as Skye Falling.
Our main character, Ava Delaney, is a young and brilliant artist, until a brutal event shakes her foundation and that of her family.
After being pushed away from their community, the family inhabits the confines of their house, alone and ostracised, and Ava has slowly become indifferent and numbed to the world around her.
Then one day everything changes when a mysterious woman appears in town.
Po Man's Child by Marci Blackman
Po Childs checks herself into a psychiatric hospital after experiencing an injury during a sadomasochistic sexual encounter.
In the psychiatric ward, she recalls her past and her relationships with certain family relatives.
As the memories come rushing in, trauma resurfaces, but healing is also underway.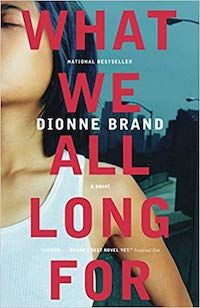 What We All Long For by Dionne Brand
This is a story that follows a friend group in their twenties who are trying to figure out life and relationships in Toronto.
Amongst the main characters, there is Tuyen: a daughter of Vietnamese parents, an avant-garde artist, and a lesbian, in love with her best friend Carla.
---
If you're looking for even more queer literary fiction books, check out these sapphic litfic titles.
Wondering why I haven't included your favourite queer book in this list? This is probably why.