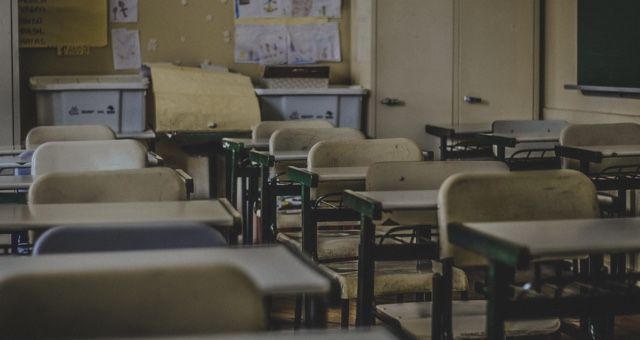 Censorship
Principal Tied To Censorship Arrested, Faces Child Pornography Charges
This content contains affiliate links. When you buy through these links, we may earn an affiliate commission.
"I was a very new author at the time all this happened and the press coverage was overwhelming," wrote Jo Knowles, award-winning author of young adult and middle grade books. Her book, Lessons From A Dead Girl, was one of the books targeted for censorship in 2009 in Montgomery County, Kentucky, by a principal who wanted it banned from the classroom. Knowles' book, along with books by Chris Crutcher, Laurie Halse Anderson, and Neal Schusterman, were part of classroom use by teacher Risha Mullins.
The challenges took place over the course of several months in 2009.
This week, Phillip Todd Wilson, the principal who oversaw the banning of these books from the classroom, was arrested and faces child pornography charges.
Wilson is being charged with fifteen counts of distribution of matter portraying sexual performance by a minor, first offense, and fifteen counts of possession or viewing matter portraying sexual performance of a minor, according to a news release from the Kentucky State Police.
The story of the Montgomery County High School book banning was huge when it erupted, led by authors whose books were at the center of the controversy. As reported by Jim Warren at the Herald-Leader, in an article no longer available in full online, "The continuing ruckus revolves around contemporary, young-adult novels that have been used in conjunction with classical works like The Canterbury Tales by Geoffrey Chaucer and the epic poem Beowulf in some sophomore and senior accelerated English classes."
It continues, "Some parents have complained that the novels contain foul language and cover topics — including sex, child abuse, suicide and drug abuse — unsuited for discussion in coed high school classes. They also contend that the books don't provide the intellectual challenge and rigor that students need in college preparatory classes. Montgomery County School Superintendent Daniel Freeman has responded by withdrawing about half a dozen of the challenged titles from classroom use."
Mullins used the books as optional title selections for classroom reading circles, meaning that students weren't required to pick up any of them. But the Superintendent, along with the Montgomery County High School Principal Wilson, chose to ignore district policies for book removal — and override the decisions made by the reconsideration committee to keep books on shelves — and pulled the book from classrooms. Mullins's job was also on the line.
Rob Bittner explained the timeline of events, with the aid of Mullins's no-longer available blog post about the months-long censorship battle. Quoting Mullins:
Two years ago this week. A parent whose child had chosen to read Lessons from a Dead Girl by Jo Knowles, and how that parent sent an email to the superintendent, the board members, the principals, and me saying that I taught "soft pornography."
After that email, my curriculum coach told me—in the principal's office, with him present—that she had to beg the superintendent not to shut down the Moo Moo Book Club, and that she quoted him when she said, "one more problem with books and the club is gone." I remember asking if he could do that. And I remember her laughing. Then on October 10, 2008, I received the edict—on signed letterhead: "After investigating the situation and discussing it with Ms. X, I have decided that all books in question in your classroom library and on the Moo Moo Club reading list will be pulled and reviewed…" Every book. Class and club. And yet not a single official challenge had been filed, as board policy required for a book to be suspended.
Mullins was subjected to interrogation, to badgering, and to harassment from the adults seeking to pull the books, as well as the school's administration, for offering optional reading materials for her high school students.
SafeLibraries — known for actively encouraging censorship and playing the role of watchdog in libraries and schools — took up the mantel on this story as well, noting especially that the National Coalition Against Censorship "is authoritative on promoting porn and double standards, not on censorship." Dan Kleinman, the person behind SafeLibraries, approached employers of many of those who spoke out against these types of censorship, as well, with intimidation and threats. (Full disclosure: I've also been at the receiving end of such actions).
This is a developing story, and one certainly to bring about a bigger discussion of the underlying reasons behind censorship, book banning, and those who seek to revoke access to information — and power — from young readers. Teens with access to books that show the world around them realistically aren't just empowered with the knowledge of what's wrong and right. They're also able to speak up and out when the time to highlight these wrongdoings appear.
"Poisonous leaders use their power to protect their evil," said Laurie Halse Anderson, upon the news of Wilson's arrest.
Further Reading:
The age of the original story, paired with the missing and broken links to news stories and reactions, merits offering up a little more of the background into this story.