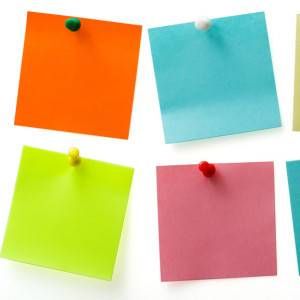 This content contains affiliate links. When you buy through these links, we may earn an affiliate commission.
Cover designs and cover trends fascinate me to no end. Every year, I like to take a look at the commonalities I'm seeing among designs and aesthetics to get an idea of how books are going to look and feel. Covers tend to be one of the biggest marketing tools for a book, so how they look can literally sell (or not sell) the book for a reader who knows nothing about it.
One trend that really stuck out to me this year in YA has been the post-it note. There have been at least three books published since January that feature a post-it or two right on the cover. I fancy a good post-it myself, and I love how it has been worked into the design of all three of these covers. Though I won't lie: I can see how easily it would be to get these all confused. I can imagine someone walking into a bookstore or library asking for that new YA book with a post-it on the cover and being presented more than one option.
Also a weird commonality: two of these books have the word "bright" in the title.
What do you think? Can you think of other recent(ish) YA books featuring post-it notes on the front cover?
All The Bright Places by Jennifer Niven
Theodore Finch is fascinated by death, and he constantly thinks of ways he might kill himself. But each time, something good, no matter how small, stops him.
Violet Markey lives for the future, counting the days until graduation, when she can escape her Indiana town and her aching grief in the wake of her sister's recent death.
When Finch and Violet meet on the ledge of the bell tower at school, it's unclear who saves whom. And when they pair up on a project to discover the "natural wonders" of their state, both Finch and Violet make more important discoveries: It's only with Violet that Finch can be himself—a weird, funny, live-out-loud guy who's not such a freak after all. And it's only with Finch that Violet can forget to count away the days and start living them. But as Violet's world grows, Finch's begins to shrink.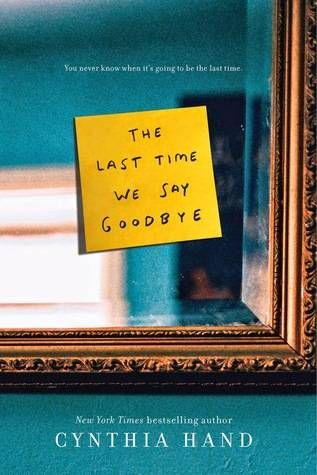 The Last Time We Say Goodbye by Cynthia Hand
The last time Lex was happy, it was before. When she had a family that was whole. A boyfriend she loved. Friends who didn't look at her like she might break down at any moment.
Now she's just the girl whose brother killed himself. And it feels like that's all she'll ever be.
As Lex starts to put her life back together, she tries to block out what happened the night Tyler died. But there's a secret she hasn't told anyone-a text Tyler sent, that could have changed everything.
Lex's brother is gone. But Lex is about to discover that a ghost doesn't have to be real to keep you from moving on.
The Queen of Bright and Shiny Things by Ann Aguirre
Sage Czinski is trying really hard to be perfect. If she manages it, people won't peer beyond the surface, or ask hard questions about her past. She's learned to substitute causes for relationships, and it's working just fine… until Shane Cavendish strolls into her math class. He's a little antisocial, a lot beautiful, and everything she never knew she always wanted.
Shane Cavendish just wants to be left alone to play guitar and work on his music. He's got heartbreak and loneliness in his rearview mirror, and this new school represents his last chance. He doesn't expect to be happy; he only wants to graduate and move on. He never counted on a girl like Sage.
But love doesn't mend all broken things, and sometimes life has to fall apart before it can be put back together again.
Hungry for more YA on a theme? Catch up with "3 On A YA Theme" right here.
____________________
Get a box of YA books and bookish goodies in the mail every quarter with our new YA Quarterly Box! Sign up here.