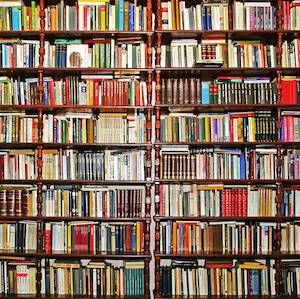 Lists
Peek Over Our Shoulders: What Rioters Are Reading On July 24, 2014
This content contains affiliate links. When you buy through these links, we may earn an affiliate commission.
This is a new feature at Book Riot. We tell you our favorite books of the month. We tell you what we've read during the week. So now every other week we will give you a glimpse of what we are reading this very moment.
Here is what the Rioters are reading today (as in literally today). This is what's on their bedside table (or the floor, work bag, desk, whatevskis). See a Rioter who is reading your favorite book? I've included the link that will take you to their author archives (meaning, that magical place that organizes what they've written for the site). Gird your loins – this list combined with all of those archived posts will make your TBR list EXPLODE. Then again, that might be just what the doctor ordered for summer weekend plans. Enjoy!
We've shown you ours, now show us yours; let us know what you're reading (right this very moment) in the comment section below!
Broken Monsters by Lauren Beukes: Because Shining Girls author. It's scary!!! (galley)
God'll Cut You Down by John Safran: The description of this true crime book sounded too amazing to pass up. Go ahead and Google it. I'll wait here. (galley)
Preparing the Ghost by Matthew Gavin Frank: Giant squid! Giant squid! Giant squid! (galley)
The Left Hand of Darkness by Ursula K. Le Guin: I was browsing at the bookstore, love Le Guin and found this gem, and wanted it immediately in my face. (Paperback)
That Certain Something by Clare Ashton: I was looking for lesbian romance novels that I could gobble up while sitting by the pool, and this book is definitely delivering on that score. (Kindle eBook)
Red Rising by Pierce Brown: As I'm typing this, I'm two chapters away from the end of this dark, thrilling science-fiction YA novel. This was one of those novels that got a TON of hype when it came out, and just sat on my desk for a while. Picked it up during a dry spell, and my goodness, what a fun book. Memorable characters, awesome world building… I'm eager to read more from Pierce Brown, and I'm already looking forward to the second book in the series.
The Woman Who Would Be King: Hatshepsut's Rise to Power in Ancient Egypt by Kara Cooney. Because Ancient Egypt + Strong Women = Awesome. (Galley)
Dear Daughter by Elizabeth Little. Because I'm a sucker for crime/psychological thrillers. (Hardcover).
Understanding Comics by Scott McCloud. Because I need a vocabulary to be able to talk about comics. (Paperback)
Orfeo by Richard Powers. Because it's music, math, and science. (Hardcover)
The Sleepwalker's Guide To Dancing by Mira Jacob: Saw it browsing at Barnes and Noble, and loved the title and premise of the story.
California by Edan Lepucki – BUZZ. Plain and simple. (Kobo ebook – LOOK AT ME BUYING AN EBOOK FROM AN INDIE STORE)
The Story of Land and Sea by Katy Simpson Smith – I was at an event for Smith Henderson's Fourth of July Creek at Lemuria Books in Jackson, MS, and Katy was there. I thought she was great, so I dug right in as soon as I could. Y'all. It's absolutely gorgeous. I'm reading it very slowly so I can absorb all the words like a sponge and weep when I'm finished. (galley)
Brutal Youth by Anthony Breznican – This was a case of "I picked this because of the cover." (Audio)
Everything I Never Told You by Celeste Ng – I saw someone talking to the author on Twitter, and I looked up the title and it sounded amazing. I chimed in to the discussion, and the author offered to send me a copy. (galley)
Grace (Eventually): Thoughts On Faith by Anne Lamott: I love Lamott and am working through her backlist (audio)
Dombey and Son by Charles Dickens: well, it's Dickens (paperback)
Packing For Mars by Mary Roach: see above about Lamott, insert Roach's name (library)
Authority by Jeff VanderMeer: heard about the trilogy from several Rioters (paperback)
How Star Wars Conquered the Universe by Chris Taylor: I saw it while chatting with the publicists at the Basic Books table at Book Expo America and just had to read it. (Galley)
Prince of Fire by Daniel Silva: I'm slowly working my way through the Gabriel Allon series (ebook from the library)
The Doctor's Wife by Mary Elizabeth Braddon: I enjoyed every soap opera-y moment of Lady Audley's Secret, so I decided to download this one (audiobook from Librivox)
The Doctor's Wife by Daria Snadowsky (book): I read and loved the first book, so I picked up the sequel
The Portable Dorothy Parker (book): I've never read Parker before, so I'm going all out between novel-reading. I am enjoying her short stories better than her poetry so far.
The Fall by Guillermo del Toro and Chuck Hogan (paperback): I'm working my way through The Strain trilogy. The Fall is part two.
Sci-Fi Now (magazine). Monthly magazine on sci-fi, horror, and fantasy. It's mostly focused on TV and movies but with ever-expanding books and games sections. I've subscribed since issue #1. It's just great.
Of Bone and Thunder by Chris Evans / The pitch (sword-and-sorcery fantasy in a Vietnam War-like context) both fascinated me and made me wary, so I figured I'd give it a try. (galley)
People I want to Punch in the Throat: Competitive Crafters, Drop-Off Despots, and Other Suburban Scourges by Jen Mann / Despite not having kids (and not planning to have any), I have a soft spot for essays about parenting, especially if they're weird and/or funny. (galley)
The Night Watch by Sarah Waters (paperback): I bought all of Waters' novels after reading Fingersmith for the first time, and this is the last one I have left to read before her new book comes out this fall (but I recently got a galley and doubt I'll be waiting that long to read it).
The Water Wars by Cameron Stracher (ebook) / I recently read a galley for a YA novel called H20 that got me all kinds of curious about the role that water will play in the near future.
Rivers by Michael Farris Smith (ebook) / This book looks to touch on the water thing, too. But it's also Southern, specifically about the Gulf Coast, and I live there, so that's interesting to me. And several Rioters are big fans, so that's a plus.
Cold in July by Joe Lansdale. The movie looked good and I keep hearing good things about Lansdale so I got it from Netgalley.
Rogues. Anthology edited by Gardner Dozois and George R. R. Martin. Kindle version bought from Amazon, because it has stories by Neil Gaiman, Gillian Flynn, George Martin, Connie Willis, patrick Rothfuss and more and more. So far, awesome.
The Silver Star by Jeanette Walls: loaned to me by my mama- what a fantastic recommendation (paperback)
The Collected Essex County by Jeff Lemire: We're writing about Essex County this month over at my other blogging home, Graphixia. This not only one of the best Canadian comics of the last decade by one of the best comics, period. (paperback)
Irma Voth by Miriam Toews: I'm on a Toews kick since finishing her triumph, All My Puny Sorrows. (library hardcover)
Vanity and Vexationby Kate Fenton: Was browsing at a used book store and saw a familiar title. Realized it was one of the first books I added to my Goodreads to-read list in 2010…and my Amazon wish list years before that, when I was a hugePride and Prejudice fanfic reader, published and online. Figured I should get on it. (Paperback)
As for Me…
My Salinger Year by Joanna Rakoff: The cover caught my eye at the bookstore. I opened it and read the first three pages and was HOOKED. Am really, really enjoying it! (Hardcover)
Save