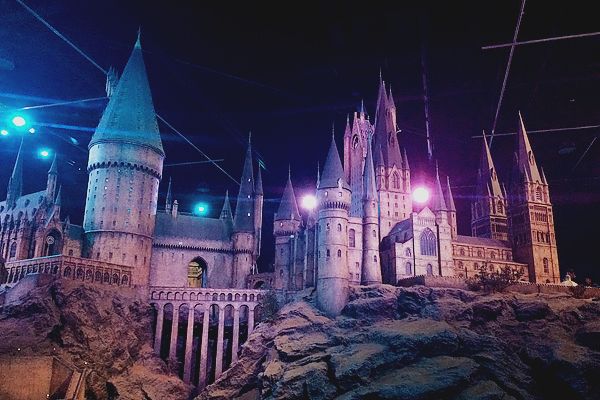 Newsletter 1
Hogwarts is My Home: On Loving Harry Potter After 20 Years
This content contains affiliate links. When you buy through these links, we may earn an affiliate commission.
Harry Potter turned 38 this year. The boy wizard, that is, not the book series. The series is a little bit younger than its titular character. On July 2nd this year, it celebrated its 20th Anniversary, which means a few things: The Sorcerer's Stone is a year away from being able to throw back a celebratory firewhiskey; The Philosopher's Stone got to do that already in 2016; and I'm a lot older than I think I am.
In reflecting on this milestone, I realised that the past two years have been the most Potter-ish years of my life – and yet, no new books have been released, and the final movie came out an entire seven years ago. For sure, there is the expansion of the universe, what with sequels on stage and prequels on screen. We have the chance to attend Hogwarts as a student through the Hogwarts Mystery app. Bloomsbury is releasing new collectible editions of the books faster than they can be snatched up, including a complete set specially redesigned for the anniversary. The Wizarding World of Harry Potter is a physical place that we can visit – and it seems to be getting bigger every day. For a lot of people, the phrases "too much of a good thing" or "beating a dead horse" may be coming to mind.
However, it wasn't any of this that had me feeling that I've been steeped in Potter. The past two years, I was teaching in a school not far out of London. I was almost seventeen thousand kilometres from home, starting afresh with workplace, and friends, and everything else about living. It was daunting to say the least; I'd moved away from my home city before, but that was when I was in uni, and being far from your comfort zone while being expected to be an adult is a completely different story. That was, until I saw a fellow Australian teacher wearing a time turner necklace.
It came like a tidal wave after that – or maybe like a Patronus, gaining strength and brightness and corporeality with the power of a happy memory. I had students reading Order of the Phoenix in my classes, and trying to convince their friends to do the same. I noticed house shields stuck to teachers' doors – lots of Ravenclaws, and the odd Hufflepuff. Other colleagues had discrete Deathly Hallows symbols tattooed on their wrists. I was asked by students, multiple times, for book recommendations that were similar to Potter; the ones who had drunk the series in were still thirsty for more.
Potter was a conversation starter. Being in London, close to Platform 9¾ and the Warner Bros studios tour, with The Cursed Child freshly opened and Fantastic Beasts and Where to Find Them coming to screens, it became easy to plan group activities. I'm not sure that I would've made friends of my colleagues, if not for our shared Pottermania. For World Book Day, we cobbled together Hogwarts uniforms, and a couple of us teachers were actually mistaken for students. On the weekends, we made the most of wizard-themed business adventures, giddy for a magical escape room and warmed by a Butterbeer cocktail.
So far from Melbourne, I had started the school year feeling unmoored and unsure. Reflecting on it now, I'm reminded again of J.K. Rowling's words at the world premier of The Deathly Hallows Part 2: "Hogwarts will always be here to welcome you home." It's a slightly saccharine sentiment which can be taken at face value; that we can return to the wizarding world as often as we like, by rereading and re-watching, and doing as my friends and I did by immersing ourselves in wizardly enterprising ventures. It's comforting in its nostalgia, especially for we millennials who quite literally grew up with the golden trio. That isn't what actually made me feel better about being alone overseas, though. It was actually something a little more intangible.
The loneliness of the millennial generation has been written about extensively – that even though we're more connected in online spaces, we're feeling increasingly isolated in the modern world. It can be hard, as an adult, to make friends. On the other hand, it's easy to find friends in books. This is what so many of us have found in Harry Potter. The characters of the wizarding world are almost like a middleman: the connection between two strangers. The one who makes an introduction. Even for a lonely adult, making friends is easy when you have a shared obsession.
This is what I have been thinking about through Harry's 38th year (or 20th, depending on how you want to look at it): the social importance of reading. I shared books with students and colleagues, even outside of Harry. I had a box of books in my classroom, and made little recommendations. Students would come up to me after reading and tell me what they loved. Fellow teachers had book covers printed out and stuck on their doors, displaying what novel they were currently diving in to. All of this is part of the magical experience which Harry gives us – ways to connect with others, and to share worlds. This is what I think is truly meant by Hogwarts being home: that it is not so much about the books as it is a shared experience of warmth and enjoyment, of finding like-minded people, and feeling connected through nostalgia or fresh passion.
It's still happening to me. I've started a new university course, and conversations are permeated by Potter. The Cursed Child is opening in my home city in January next year. A group of new uni friends and I are going to see Puffs soon. We're all revisiting, again and again, the jokes and the tears that got us hooked the first time around. We're testing each other on our knowledge, and having friendly arguments over who is right. I'm not saying that books like Potter are a basis for a friendship, but they are – in my opinion – something more valuable: a spark of friendliness, the chance to ignite something more, and a reminder that "happiness can be found even in the darkest of times, if one only remembers to turn on the light."