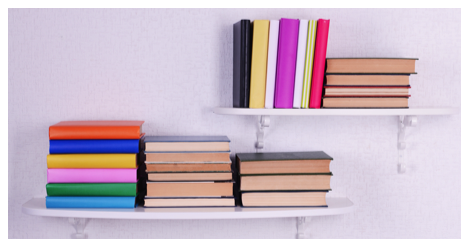 Lists
On Building a Book Collection
Like so many of you out there, I have struggled with controlling my urge to buy books. In the past, this urge was fed by my need to read as many books read as many books as possible, as often as I possibly could. This meant I was always on the hunt for a bargain. Yes, I know about these thing called libraries, but that is a discussion for another time.
I purchased stacks of books from used book stores. I joined clubs to get books at a reduced prices. And when I was done, I sold my books back to the local store and bought more. I held on to some favorites, and I kept the books I marked up for school. My collection was slow to grow and when it did, it was all about quantity. I gave little thought to quality – of the physical book, that is.
In recent years, my self control has improved greatly. I am more selective of my purchases. I get things signed. I try to keep those books furthest from the claws of my young, misguided cat. I realized that I've got a few really interesting titles – books that will really mean something someday. That is, something to someone besides me.
Here's a look at the stars of my collection:
To recap: A Nobel Prize winner, and three more strong contenders for the prize, some where down the road. I am not sure when I made the Nobel Prize my measure of longevity, but it seems to be a good marker.
I have two more very special entries on this list. They may not mean much in the grand scheme of things, but they mean a lot to me.
This was a special find for me. I found it at a street vendor in Mexico City not long after it was released, months before the English version, Memories of My Melancholy Whores, was even published. It's the first book that I read in Spanish without a safety net.
While this may not be the most significant titles of my collection, it is my absolute favorite book, and it contains within it my favorite short story, "There Will Come Soft Rains." This is the one that means the most, and it's the one I look most forward to sharing.
Which titles are the stars of your collection?